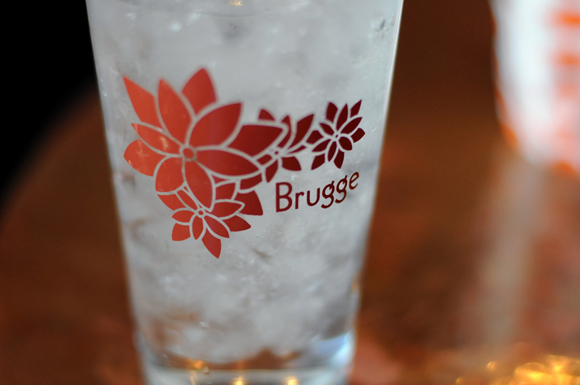 The Brugge Brasserie is a staple in Broad Ripple. Great beer. Even better frites. Brugge Brasserie specializes in award-winning handcrafted ales and classic Belgian brasserie fair.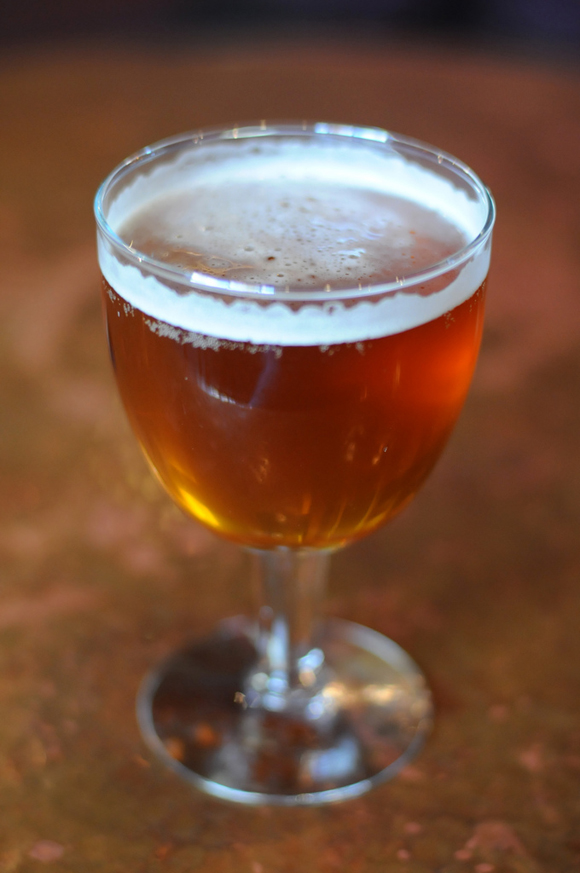 The landscape of Belgian beer includes a dizzying array of styles. Each of them offers the drinker something extremely special. Brugge's selection of handcrafted beers looks to honor the Belgian tradition while keeping a firm grasp on Indiana roots.To start, I got a drink called Triple the Ripple. It has a high alcohol content, and it is very tasty.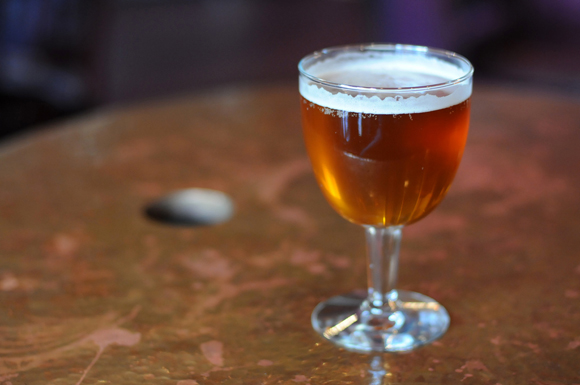 One thing I love about Brugge are the tables. See that hole in the background. That's there specifically for the pommes frites!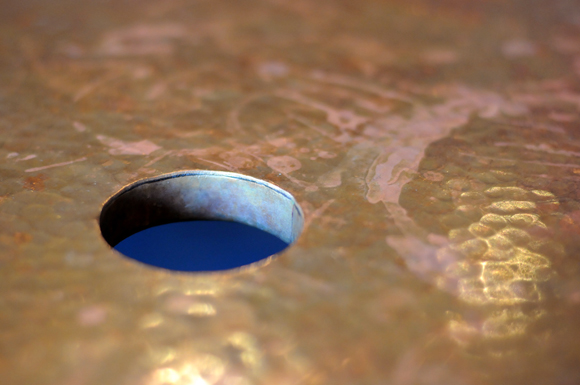 They bring the frites to the table wrapped in paper. It fits perfectly into the hole.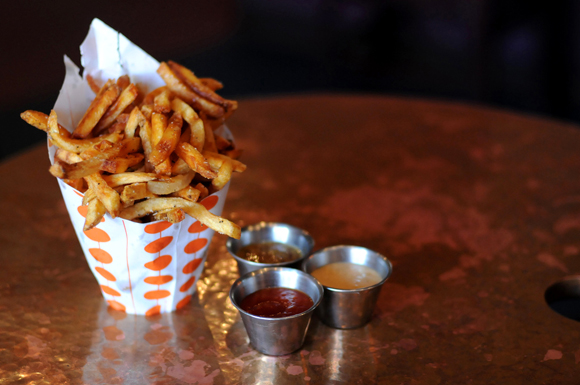 Voila! I cannot rave enough about how amazing these frites are. They are arguably the best in Indianapolis. In fact, I've overheard several arguments about where the best fries are in Indy, and Brugge is always in contention.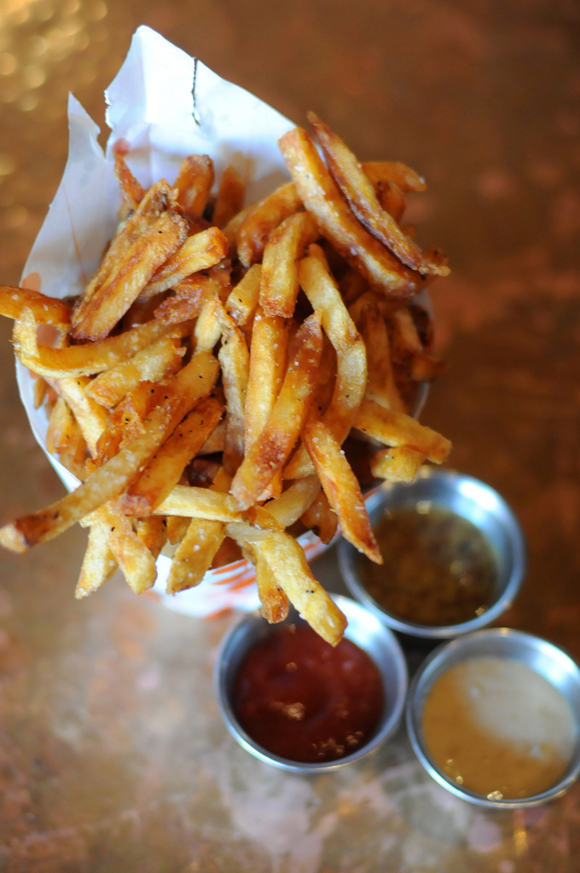 The classic pomme frites of Belgium, in all their glory. One of the hardest parts is choosing which sauces to go with it!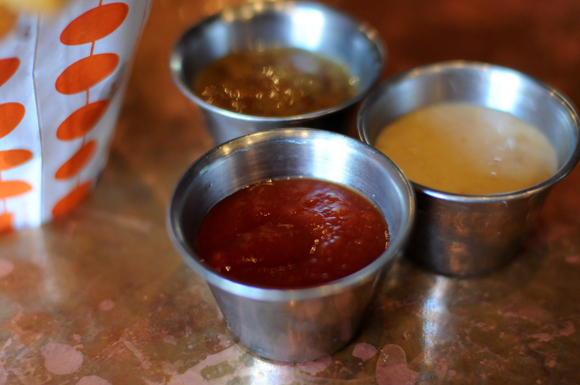 There are 12 sauces to choose from. Whatever you choose, you can't go wrong with the homemade ketchup as one of your choices. It's my absolute favorite.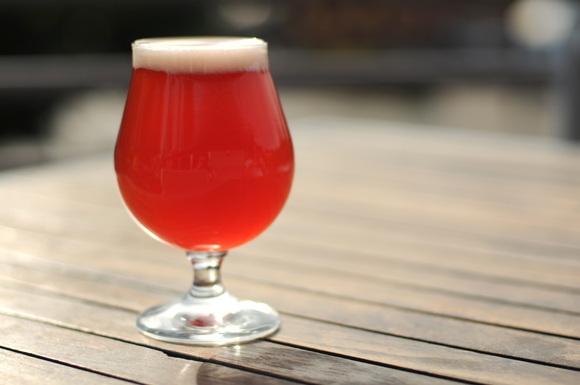 More drinks! Jenni got something called the Pooka. It's sour and refreshing, brewed with boysenberry. She let me taste it, and it is perfect on a hot summer day.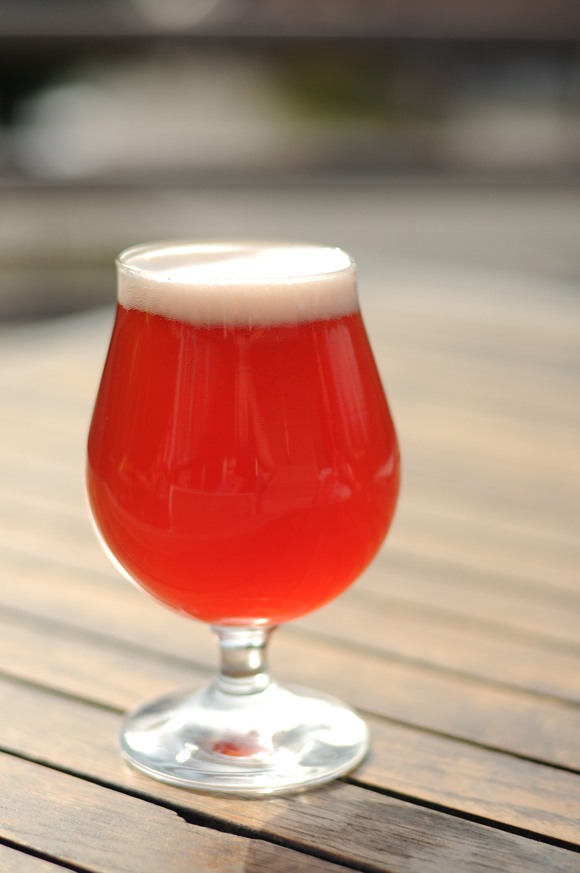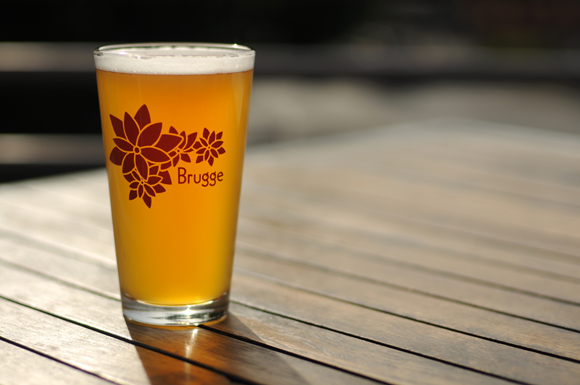 For my second drink, I got Gato Del Sol IPA. It's an American Blonde IPA with bold bitterness.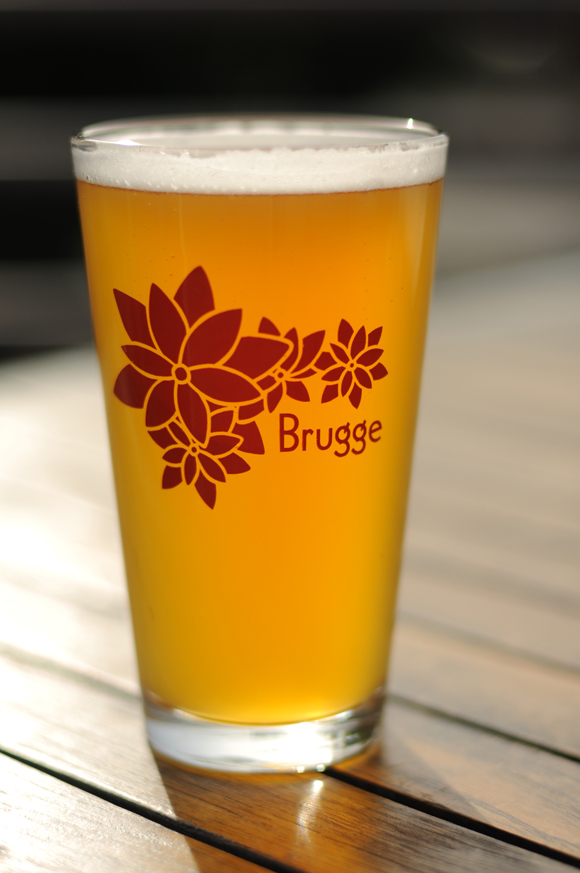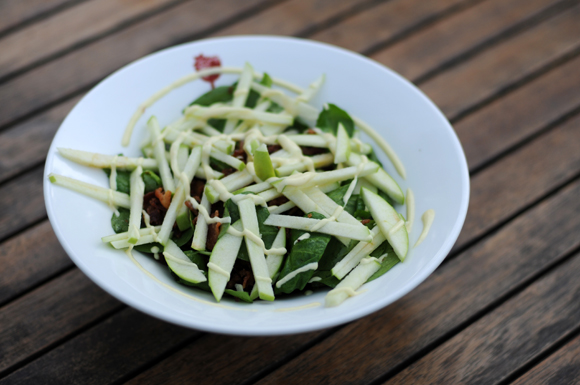 Jenni got a Spinach Salad. It's got spinach, apple smoked bacon, sweet onion, apples, sherry vinaigrette, mustard and crème fraiche. It looked delicious, and she said it was one of the best salads she's ever had.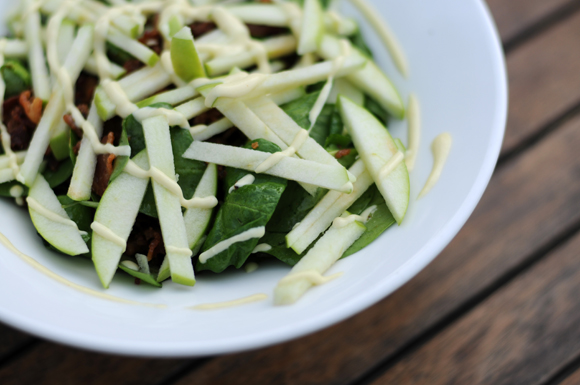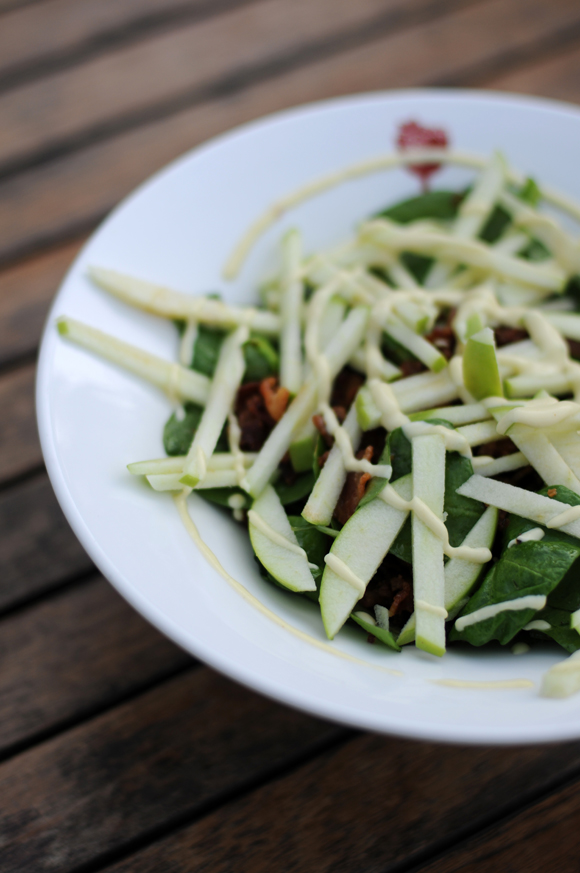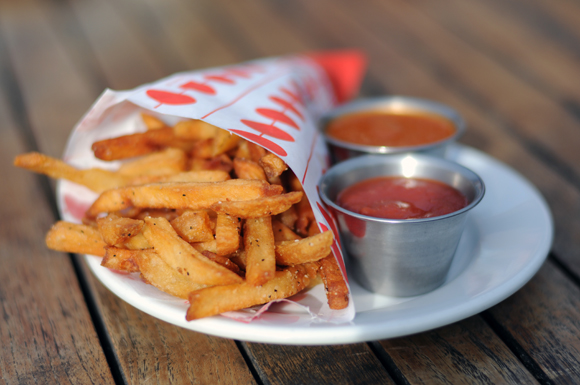 I got the Moules Frites, which are 2 lbs. of Prince Edward Island mussels with a cone of
pomme frites and warm French bread. When you're outside there are no fancy holes on the table, but the frites were still just as delicious.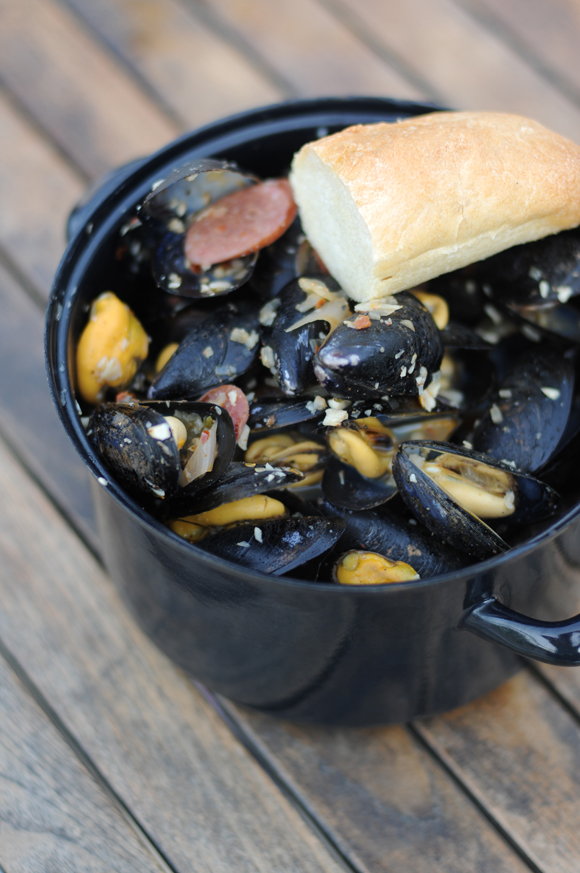 And the mussels were awesome. I don't eat them very often, but I might have to now that I've tasted these.
If you live in Indianapolis and you haven't been to the Brugge Brasserie yet, you are definitely missing out. Go there. Go there now! Monday – Saturday: 11:00 am – 10:30 pm Sunday: Noon – 9:00 pm.
Thanks for reading, blogstalkers!
-Adam