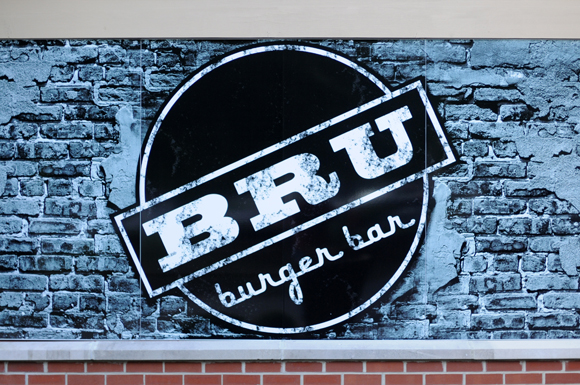 Tonight, I ate at a new restaurant on Mass Ave. It's called the Bru Burger Bar, and it's run by the same people who own Mesh! Jenni's been there before, but this was my first chance to grab a bite and try it out for myself. We went there with Jenni's family so I could take a lot of pictures of a lot of food.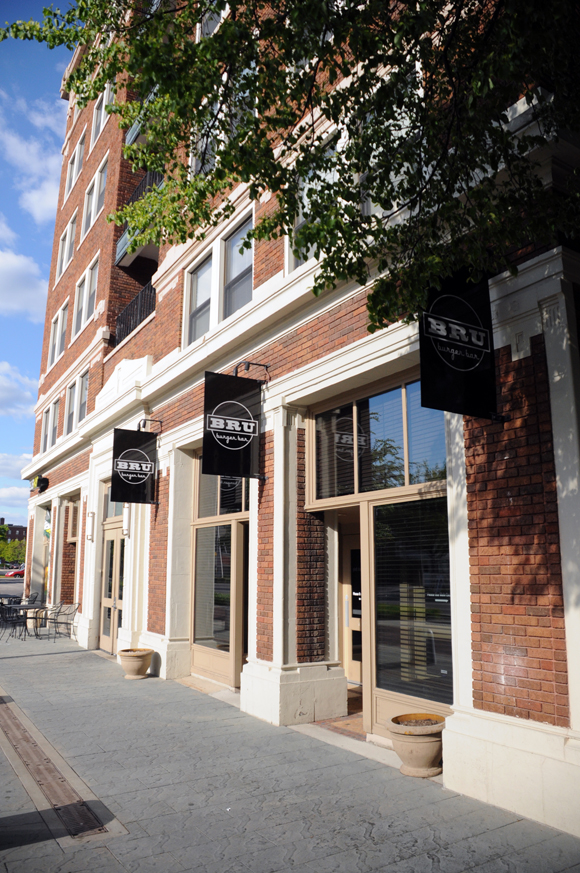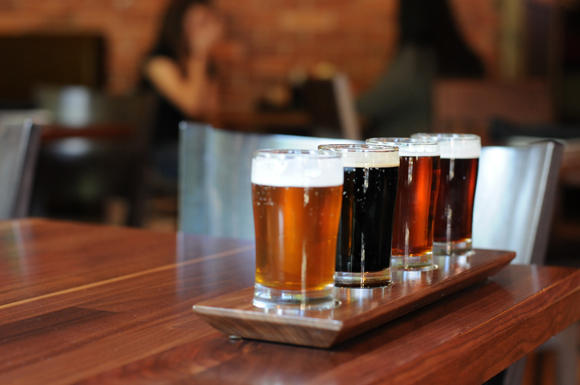 First, had to start off with some beer. I mean, it is the Bru Burger BAR after all. Bru has a sampling available where you can choose any four from their menu. Delicious!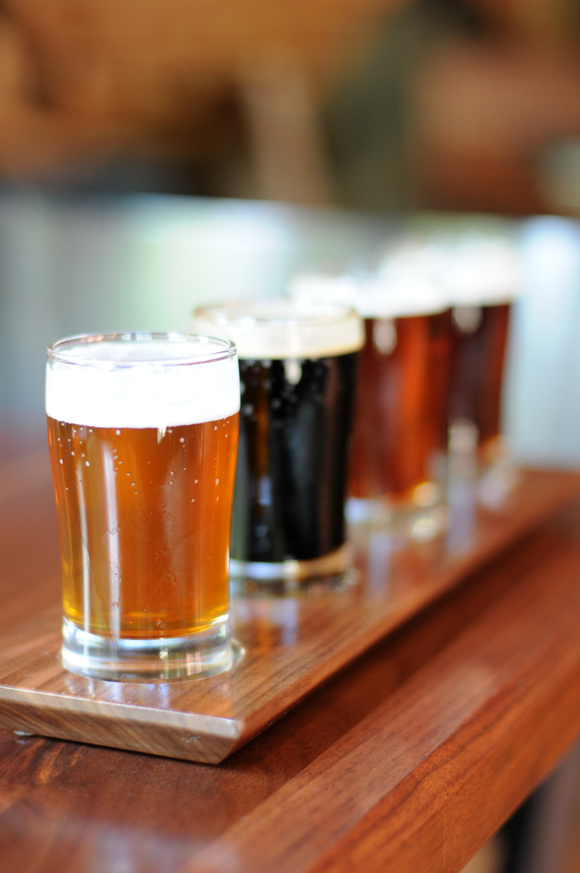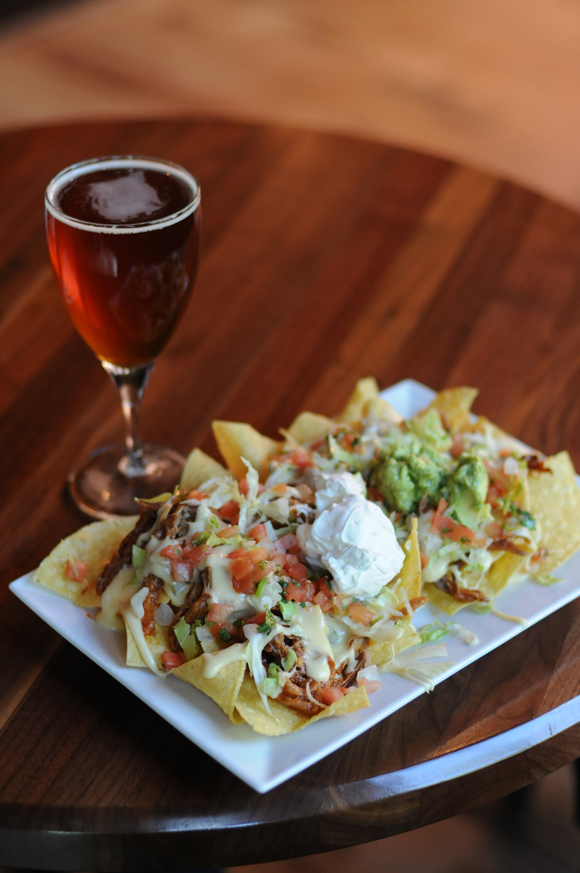 For an appetizer, we got the Pork Barbecue Nachos. These are Jenni's favorite. It has corn tortillas, white queso, pickled jalapeno, lettuce, pico, sour cream and guacamole. Yum! We devoured this pretty quick.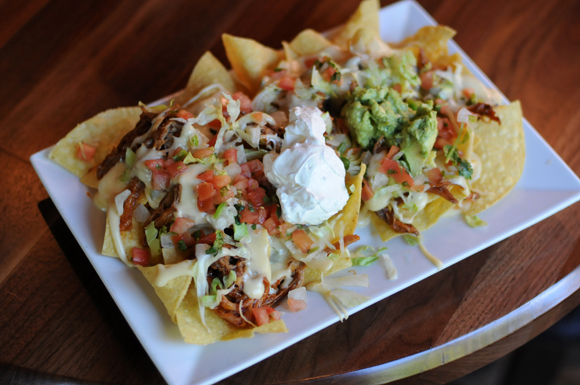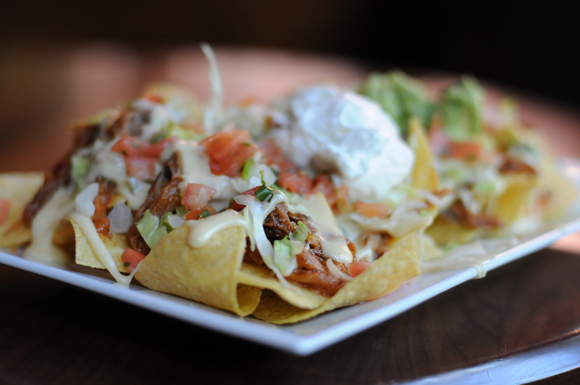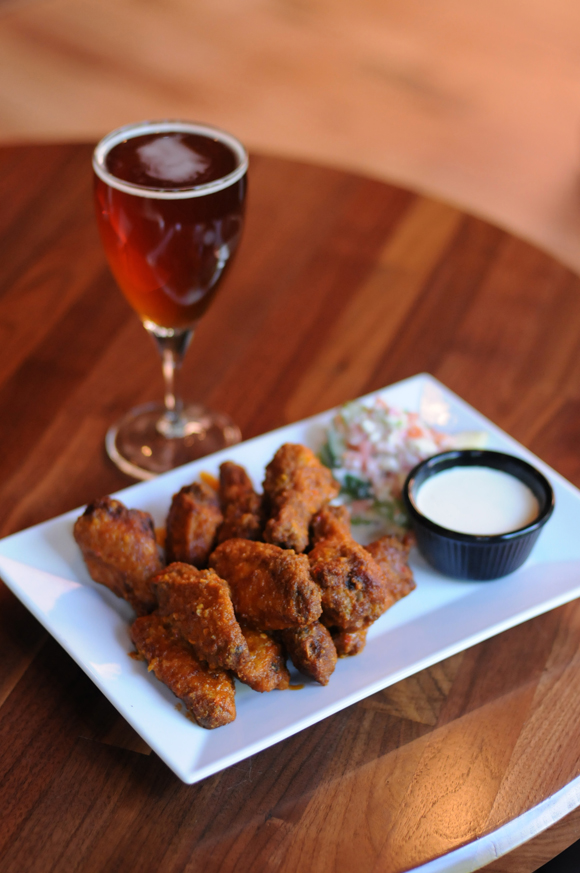 We also tried some Chicken Wings. There are 12 wings, tossed in cavern club hot sauce, served with celery, cucumber, tomato and Gorgonzola salad. Double yum!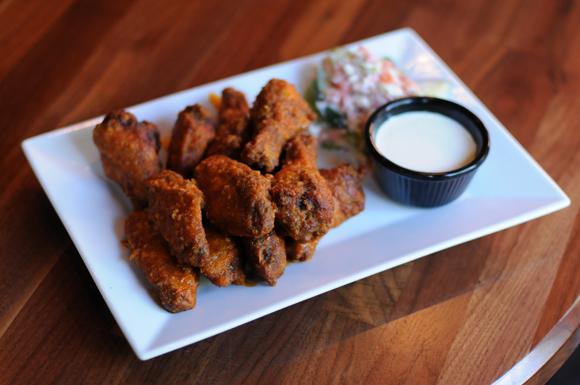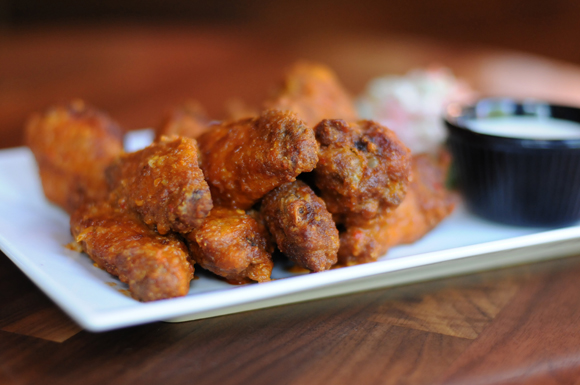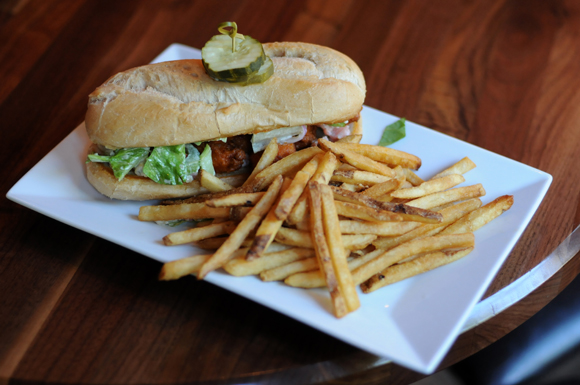 Jenni's brother got the Buffalo Chicken Caesar Sandwich. It's made with celery, Gorgonzola, cavern club hot sauce and shredded Caesar salad on a baguette. He had no complaints.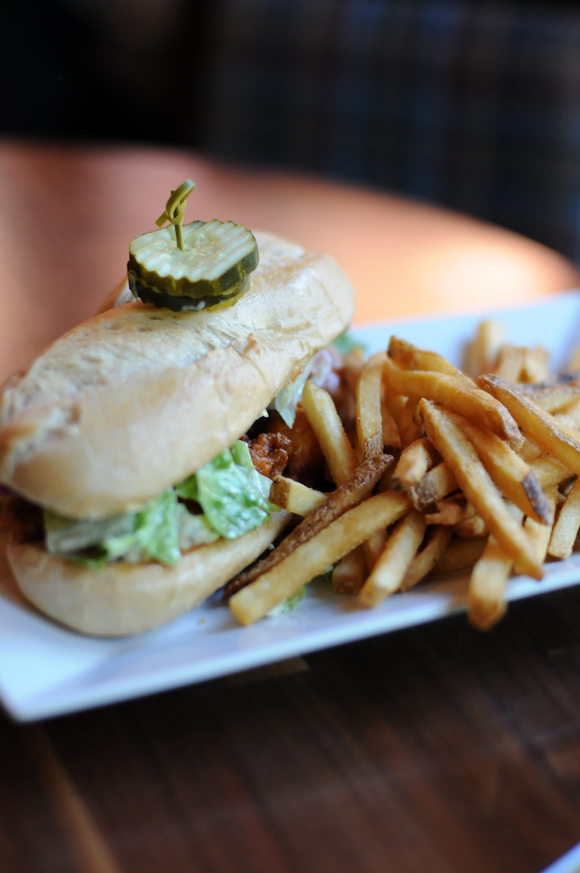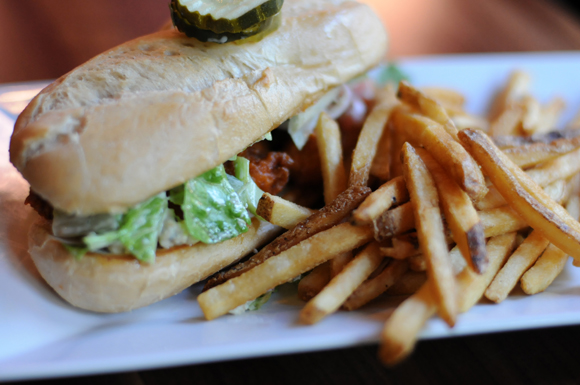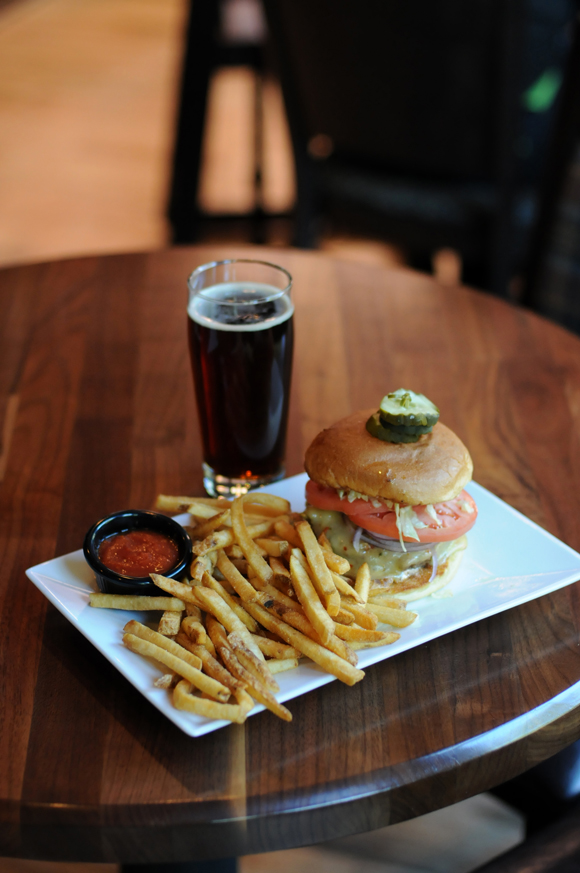 I, on the other hand, had the Blazing Saddles Burger. I like it hot and spicy! For some reason, I can't get enough spice lately. This burger delivered. It had habanero cheese, roasted jalapenos and chipotle remoulade. Delicious.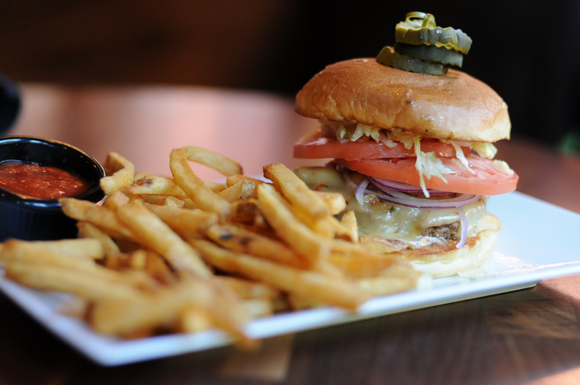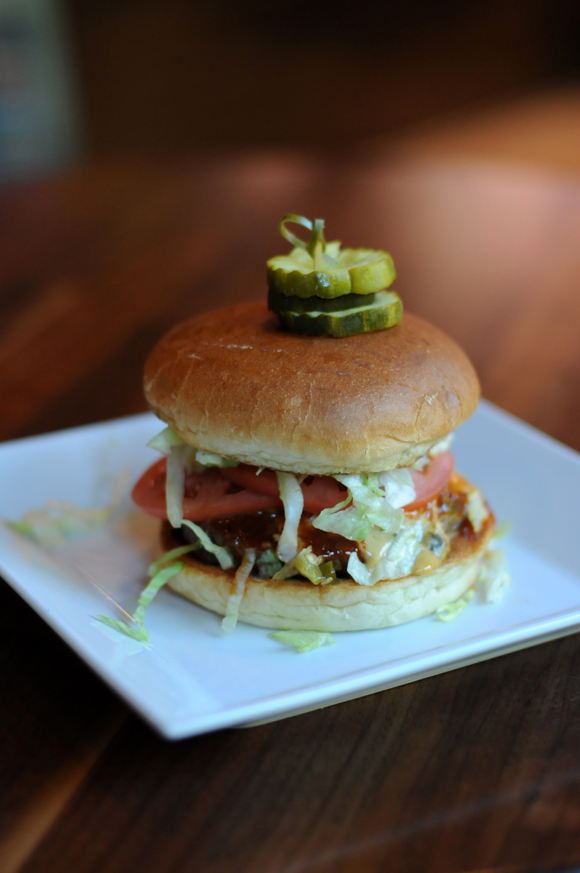 Jenni got the Mexicali Barbecue Burger. It has white queso, roasted chili, guacamole, fried onion, garden and house barbecue sauce. She sure liked it!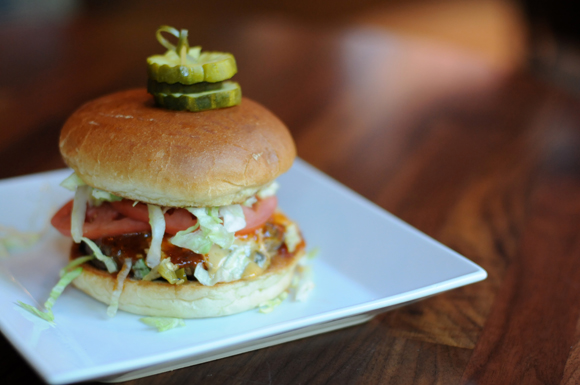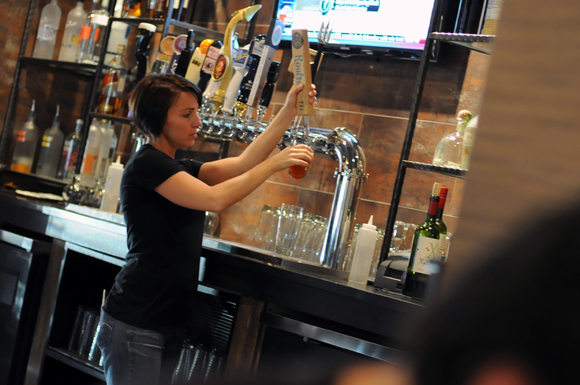 Snapped this quick shot of the bar over Jenni's brother's head. I don't want anyone to forget that it's called the Bru Burger BAR for a reason! It's a great place to hang out, have a burger and some beer.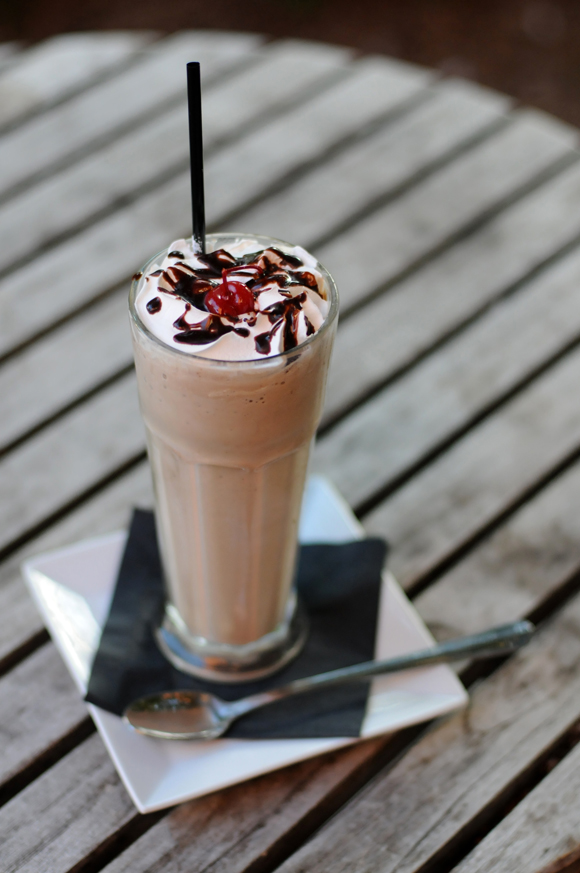 For dessert, our waitress recommended the chocolate shake. All I can say is, WOW! It might be the best shake I've ever had.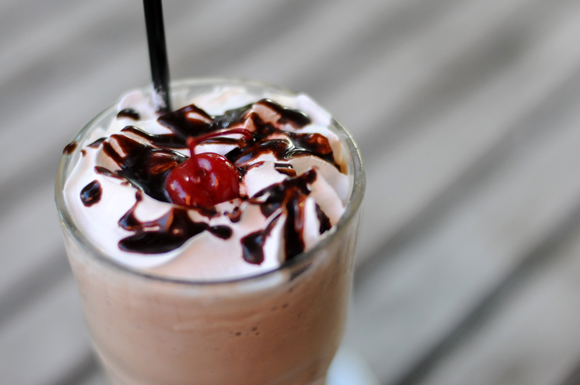 Jenni ate the cherry. She always eats the cherry. It was the perfect end to a perfect meal. Blogstalkers, you should all head on over to Mass Ave. and try their delectable treats. You can find Bru Burger Bar right beside/behind Starbucks.
Thanks for dropping by!
-Adam