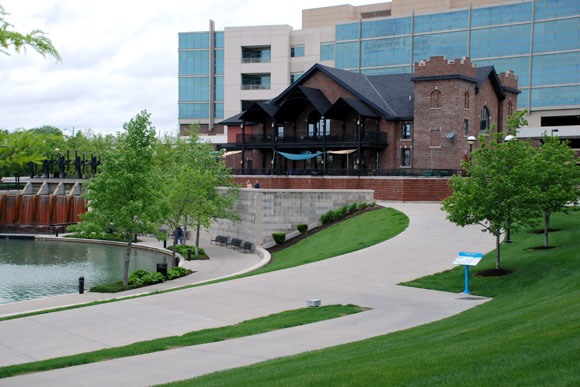 Today my wife and I had the pleasure of dining at the Creation Cafe. It is located in the historic Buggs' Temple, one of the oldest church buildings in the Indianapolis area and the signature building at the north end of the downtown Canal Walk. I've passed by it many times while running around the canal, but today was the first opportunity I have had to actually go inside and see what's there.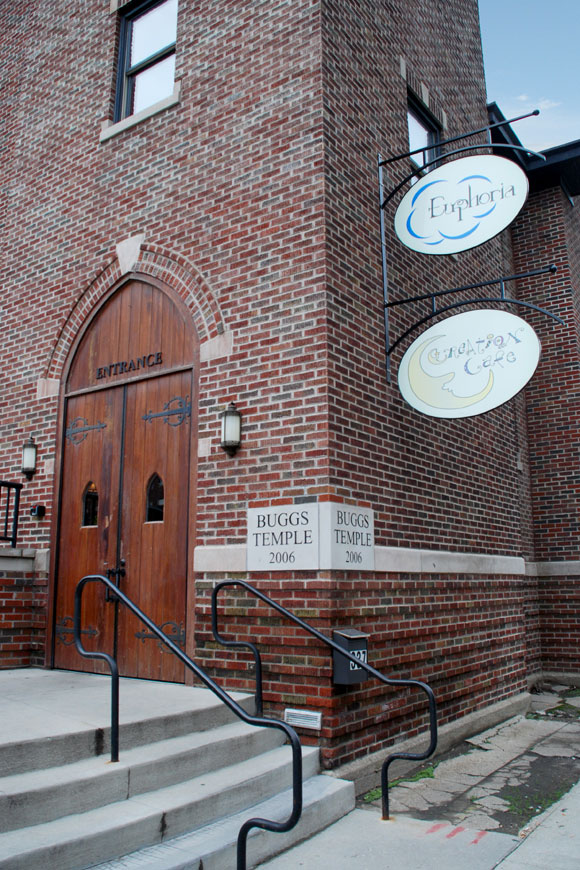 Walking up to the building you can see and feel the historical nature of the place. Today you'll find two distinct restaurants housed in what used to be a church. Upstairs is Euphoria, and on the main floor is the Creation Cafe.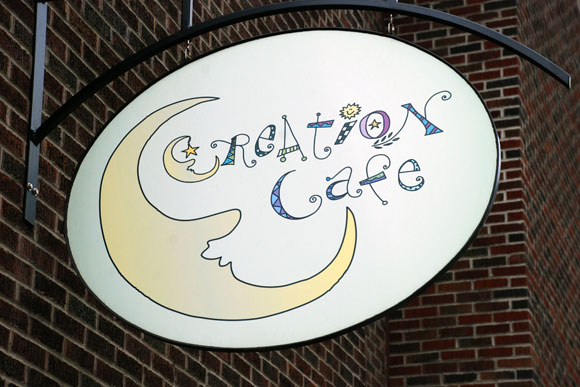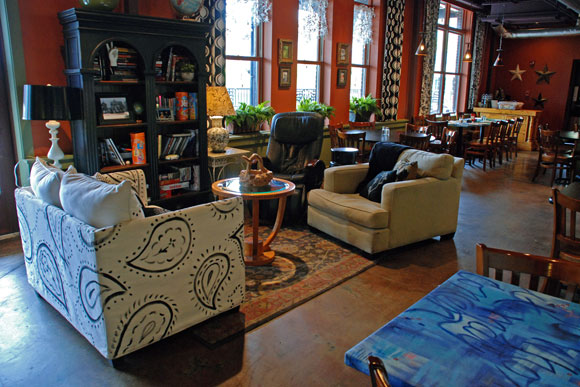 As soon as you walk into the Creation Cafe, you immediately feel at home. Everywhere you look are warm colors that invite you to relax and enjoy yourself. There are bookcases, lounge chairs and each table is decorated with a different color/pattern!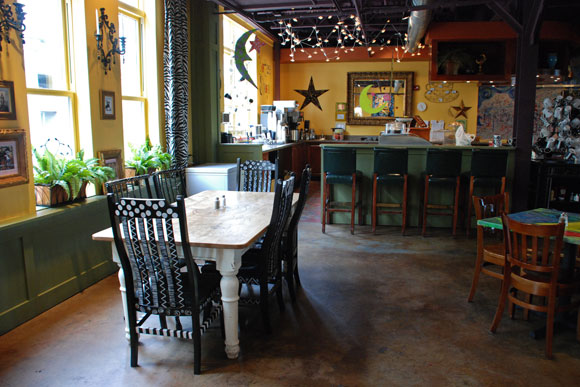 There are twinkle lights on the walls and fun chandeliers hanging from the ceilings.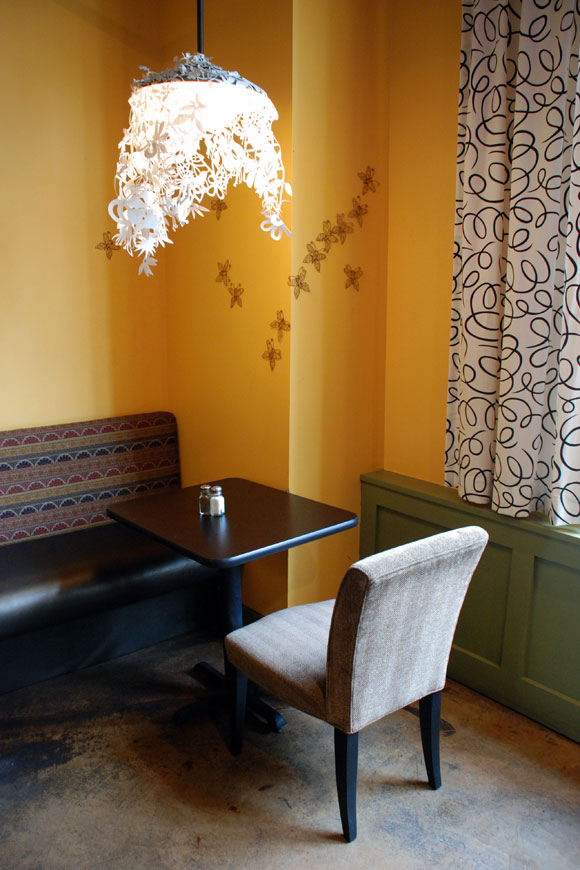 Thought was put into each and every table in the entire restaurant. I especially love this little table in the corner. There are butterflies on the walls!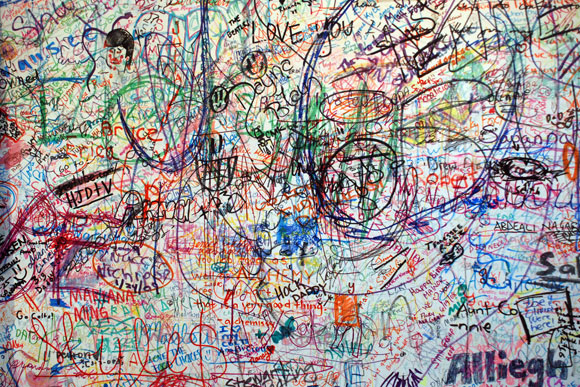 One of the best parts of the Creation Cafe is this wall. The entire wall is filled with doodles, colorings, names and signatures. Anyone can add to it, creating their own little creation at the Creation Cafe.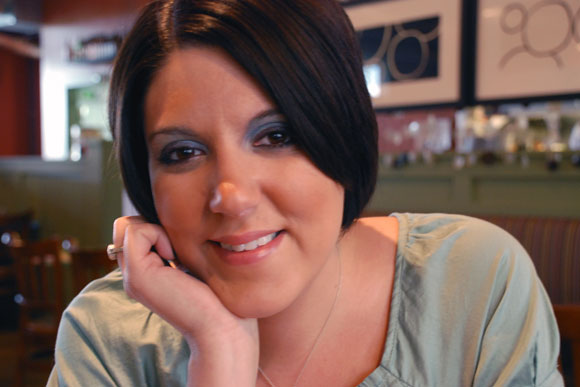 Jenni patiently waited for me as I took pictures of the entire restaurant. She's such a good wife.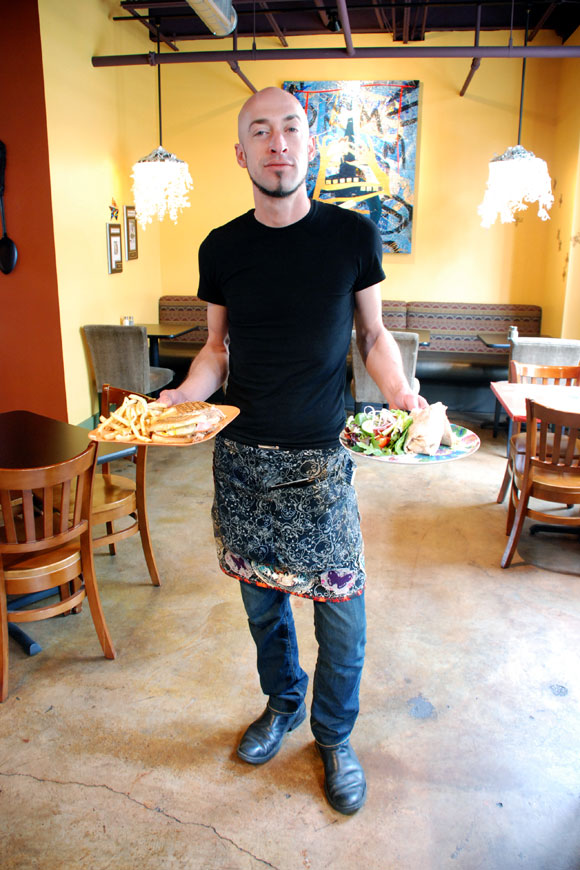 This is a picture of Tom, our waiter. He was soft-spoken, but incredibly cool. All of the staff seemed relaxed and laid-back, but Tom was the chillest of the chill.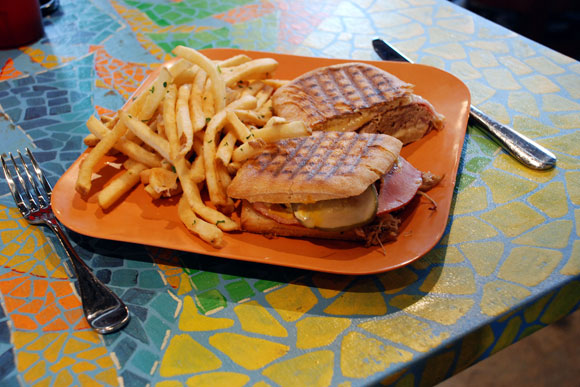 I ordered the Cuban. It was filled with good ol' pulled pork, ham, Swiss cheese, mustard, mayo and Creation Cafe's homemade pickles, all grilled on ciabatta bread. And the fries were seasoned to perfection.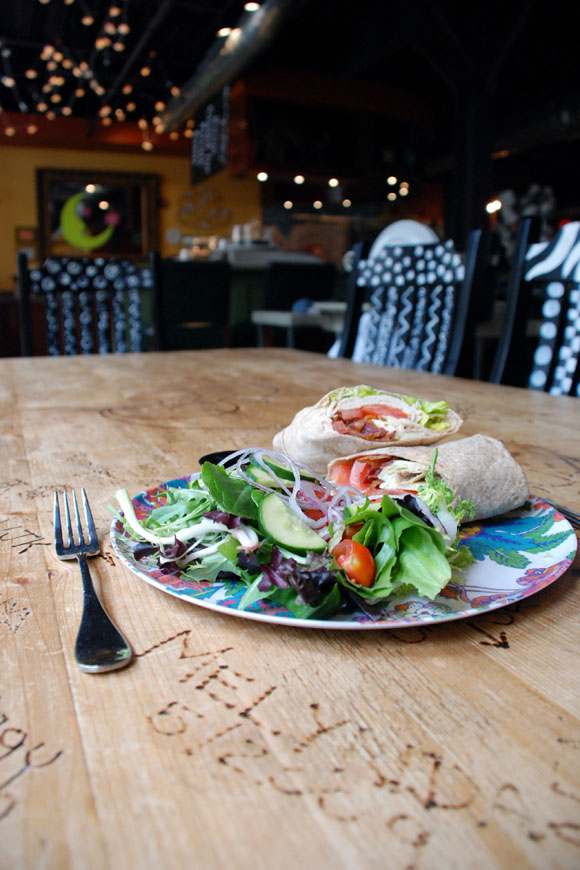 Jen ordered the Gobbler, which was smoked turkey breast with havarti cheese, lettuce, tomato, bacon, avacado and mayo. She let me taste her salad, too, which was DELICIOUS. The house dressing is probably the best I've ever tasted.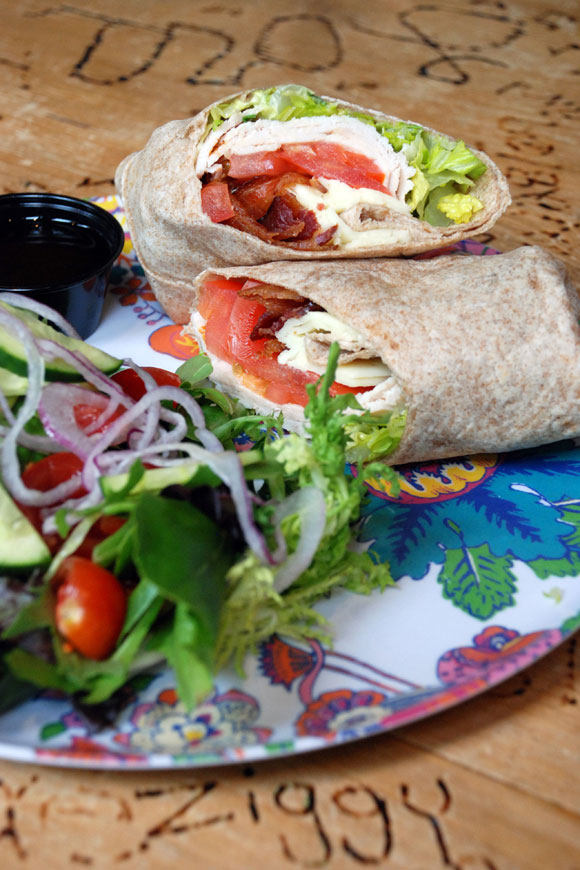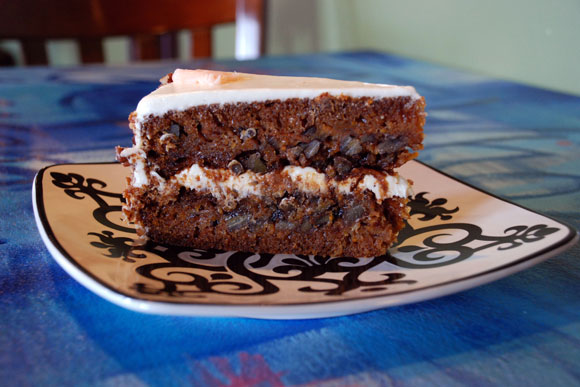 For dessert, we had the Hoppy Cake, carrot cake with cream cheese icing. It definitely made Jen and me "hoppy."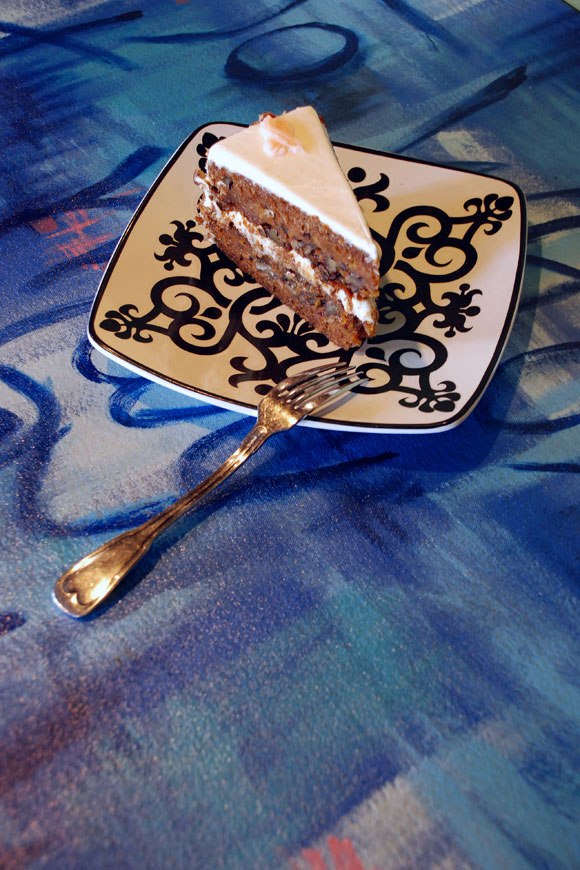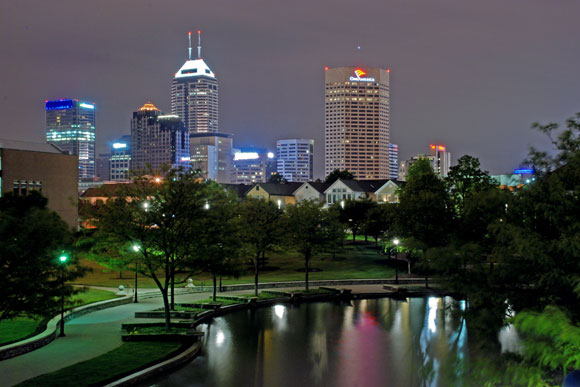 Lastly, one of the best parts of the Creation Cafe is the view. Located at the northern tip of the downtown Canal Walk, it has a fantastic view of the city. I actually came back at night to take this final picture, but I thought it would make the perfect ending to a fantastic meal. This might have been the first time Jen and I ate at the Creation Cafe, but it definitely won't be the last.
Thanks for blogstalking!
-Adam