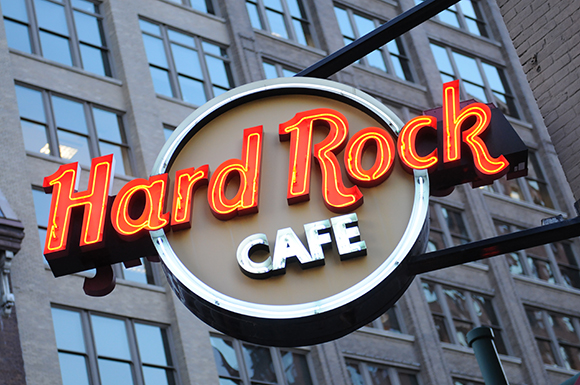 Normally I wouldn't include a chain restaurant in my local food favorites, but Where Magazine wanted pictures, and I was more than pleasantly surprised at what I found at the local Indianapolis Hard Rock Cafe.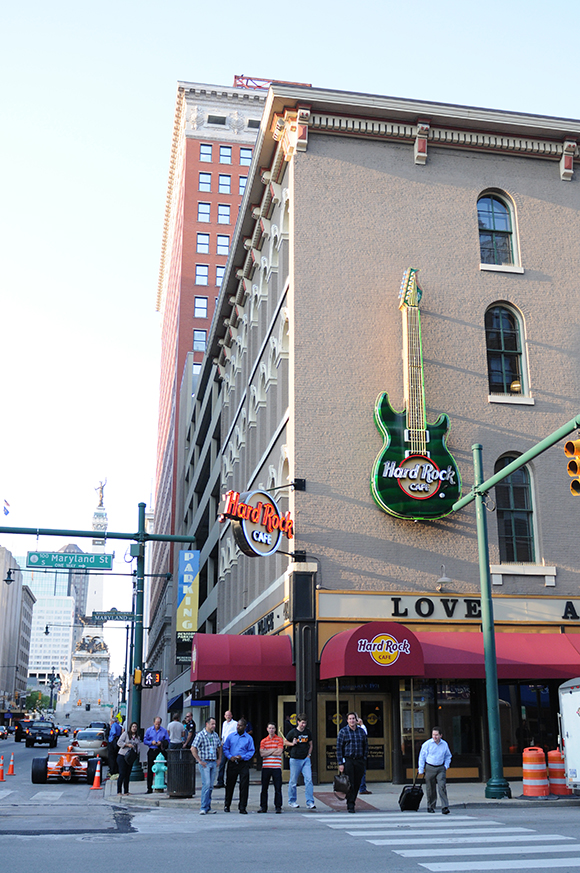 Located on the corner of Maryland and Meridian, the Hard Rock Cafe is a stone's throw away from Monument Circle. I had the whole family meet me so I could get shots of a lot of different dishes.
First up, the Jumbo Combo!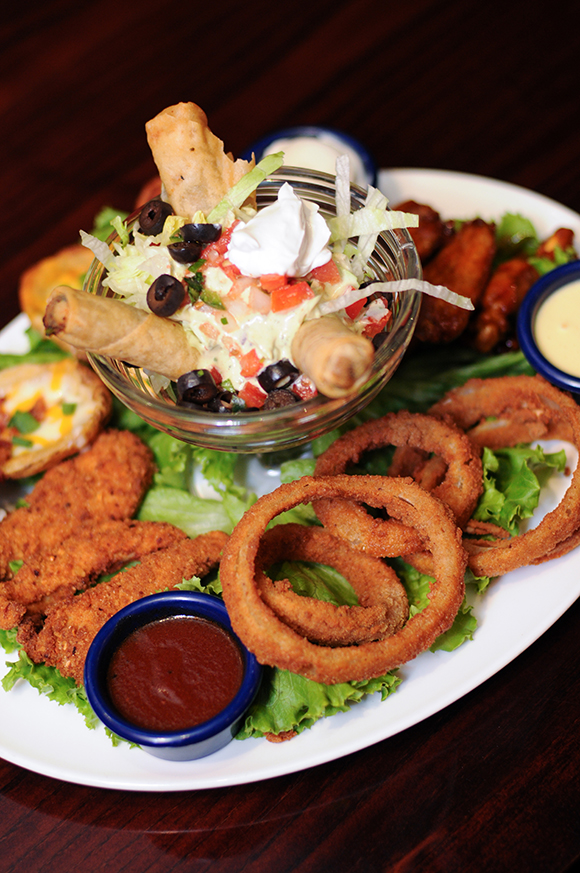 The Jumbo Combo is a delectable array of Hard Rock's most popular starters. It came with Santa Fe Spring Rolls, Hickory-Smoked Chicken Wings, Onion Rings, Potato Skins and Tupelo Chicken Tenders. It was served with four different sauces for mixing and matching.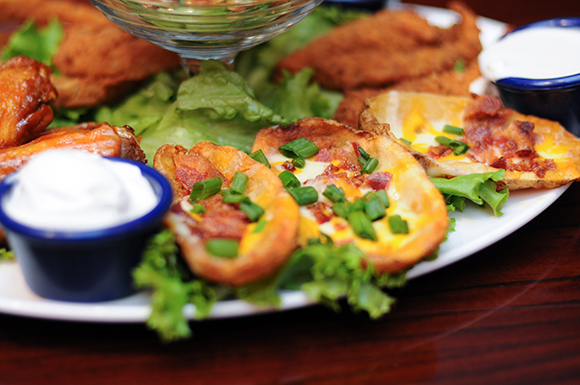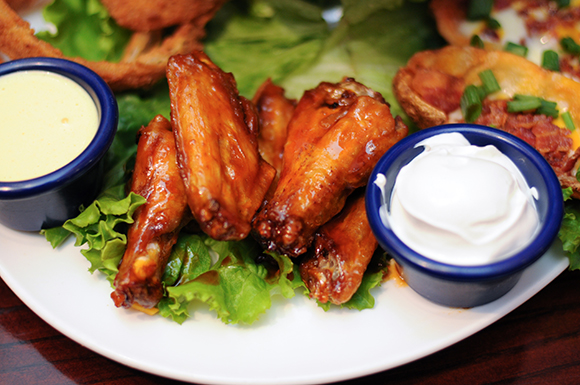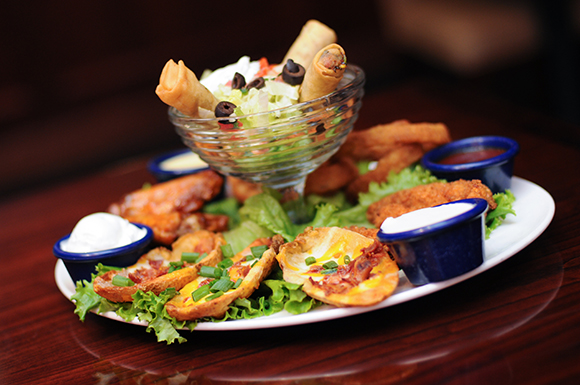 Delicious!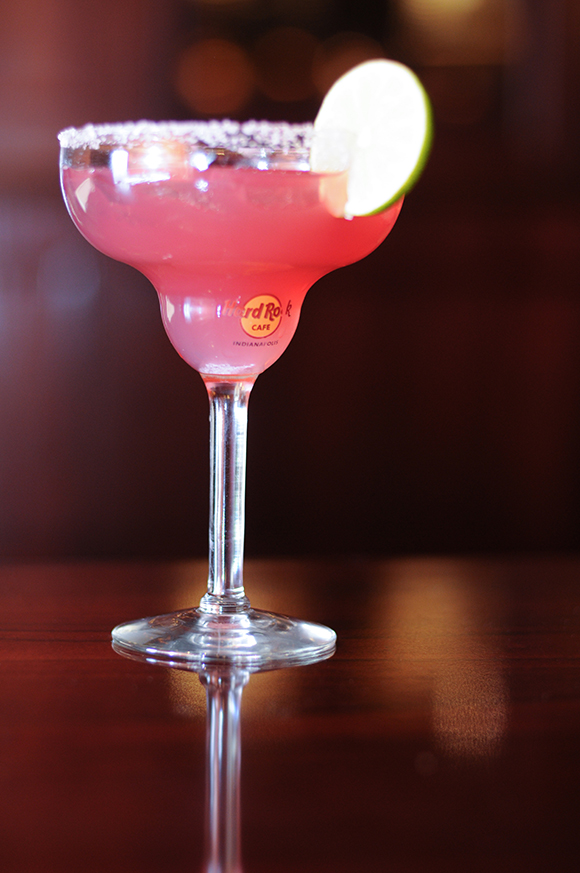 My wife, Jenni, had an Exotic Margarita to start things off. Not sure what makes it exotic, but I love the color!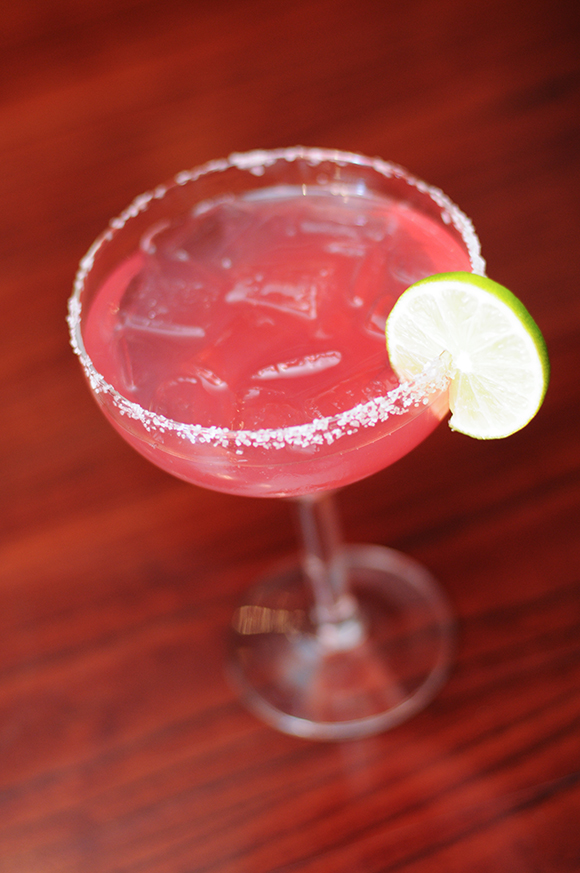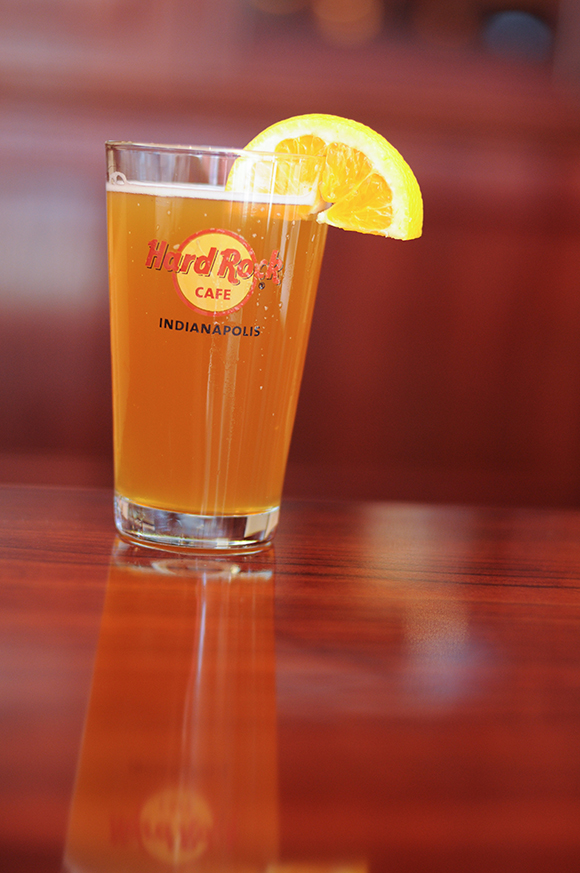 I, on the other hand, stuck with a working man's beer: Shock Top. I was working, after all, and I am a man. Wish they had more local selections, but you can't go wrong with a Shock Top.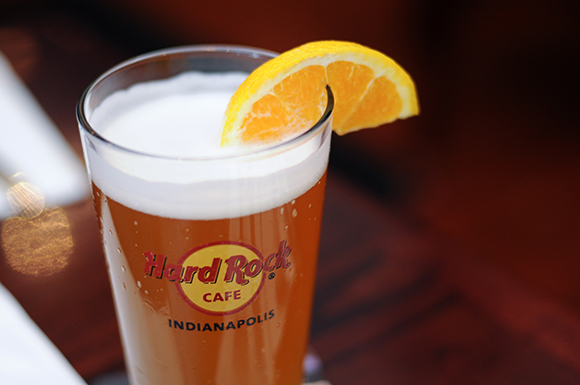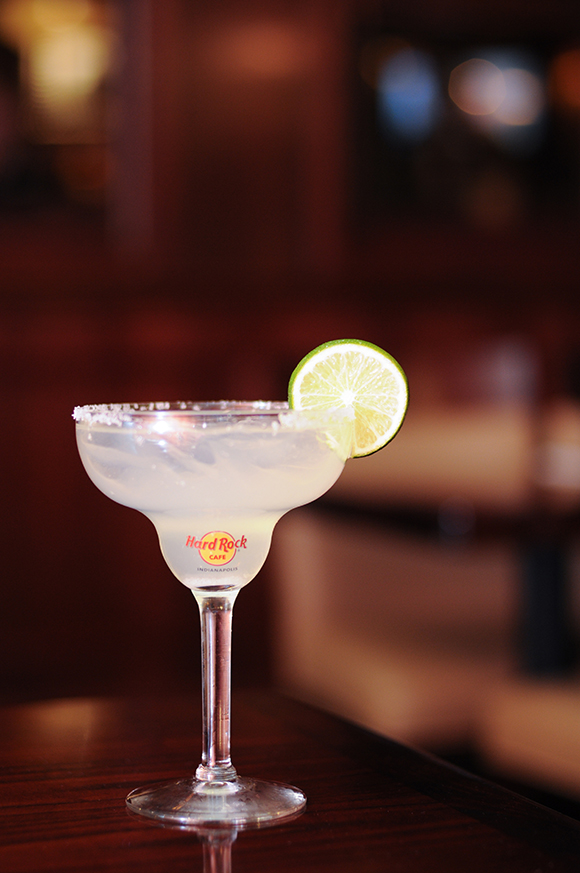 Jenni's mom, Barb, had a regular Margarita. Yum!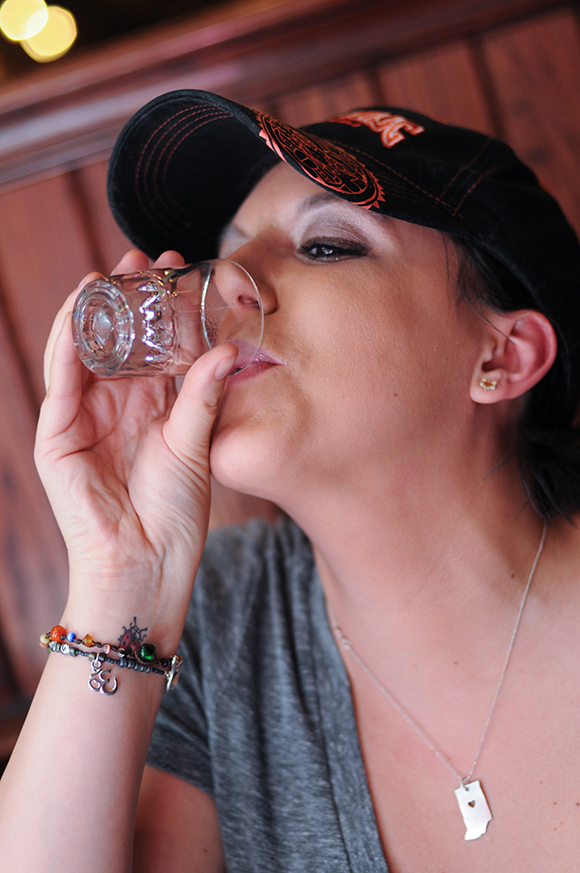 After her Exotic Margarita, Jenni had a shot of Patron. She's hardcore. Love that she's wearing her Indiana necklace and her Sun King hat! Represent!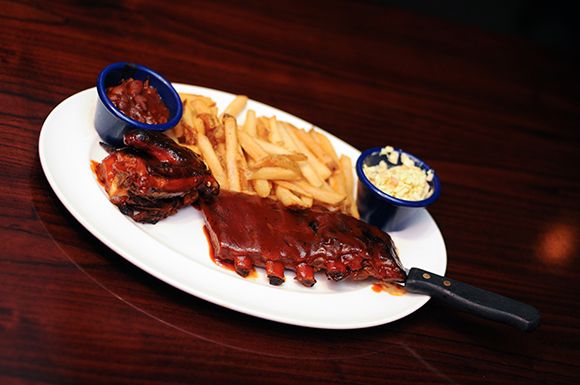 Mark, Jenni's dad, had the Hickory-Smoked Bar-B-Que Combo. It came with a choice of Bar-B-Que Ribs, Bar-B-Que Chicken or Smoked Pulled Pork. It was also served with seasoned fries, ranch beans and fresh cole slaw. Looked good!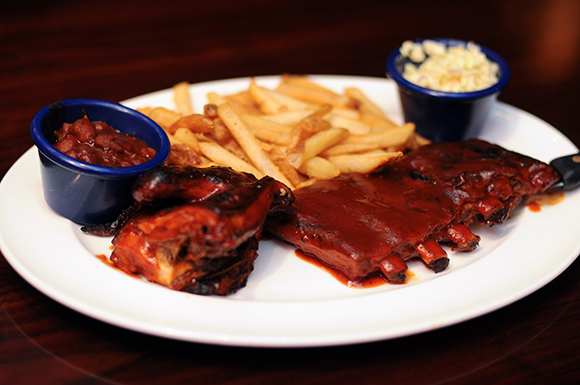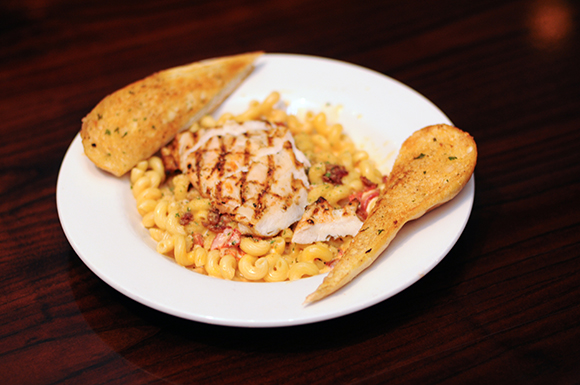 Marcus, Jenni's brother, had the Twisted Mac, Chicken and Cheese. A grilled chicken breast topped off twisted cavatappi pasta tossed in a lightly spiced 3-cheese sauce, with garlic, roasted red peppers and romano parsley bread crumbs. It was served with a side of garlic toast.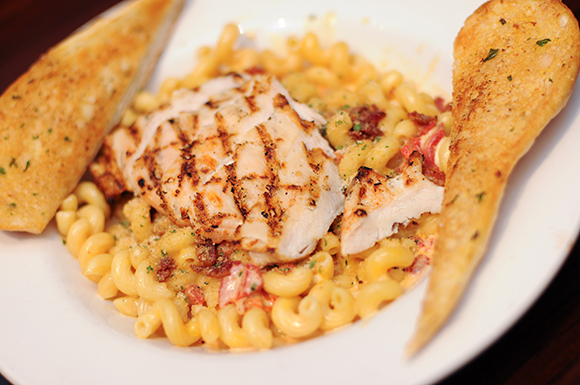 This is what I was going to order, but Marcus beat me to it.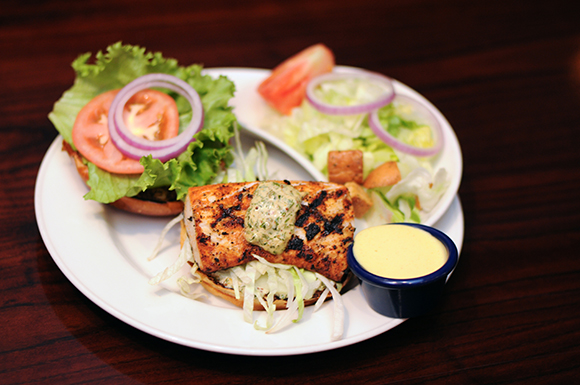 Jenni had the Blackened Fish of the Day Sandwich. This time it was Mahi Mahi, blackened over a fire grill and served on a toasted bun with dill mayo, fresh cucumber planks, shredded iceberg lettuce, leaf lettuce, sliced tomato and sweet red onion rings. It was served with a salad with her choice of dressing.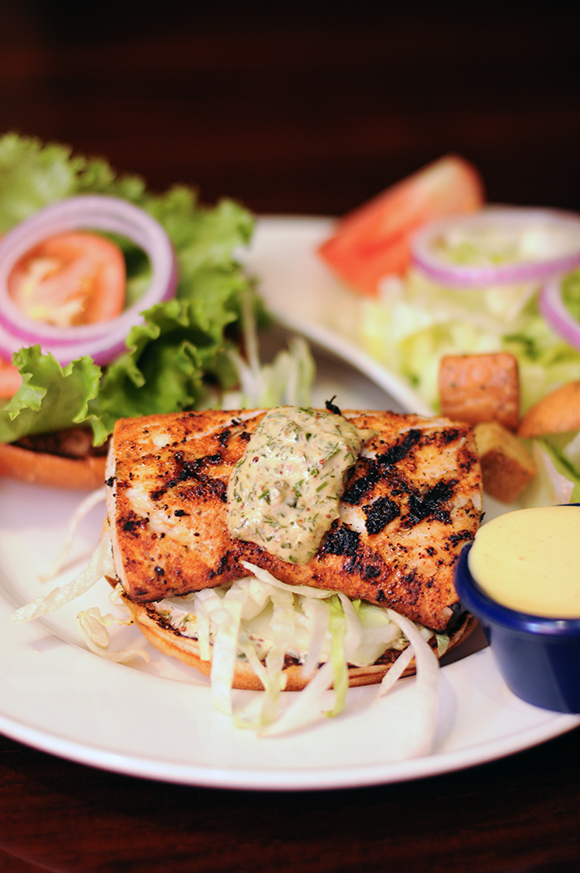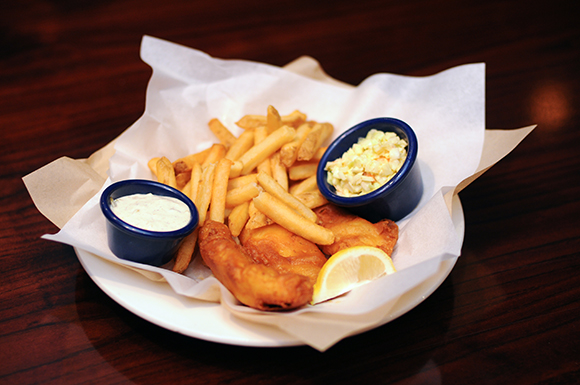 I ended up getting the Shock Top Beer Battered Fish and Chips, which went perfectly with my beer. It came with Shock Top beer battered fish fried golden brown, served with fries and a citrus spiked tartar sauce and homemade cole slaw. It was super good. I normally don't order fish and chips, but I'm glad I made an exception.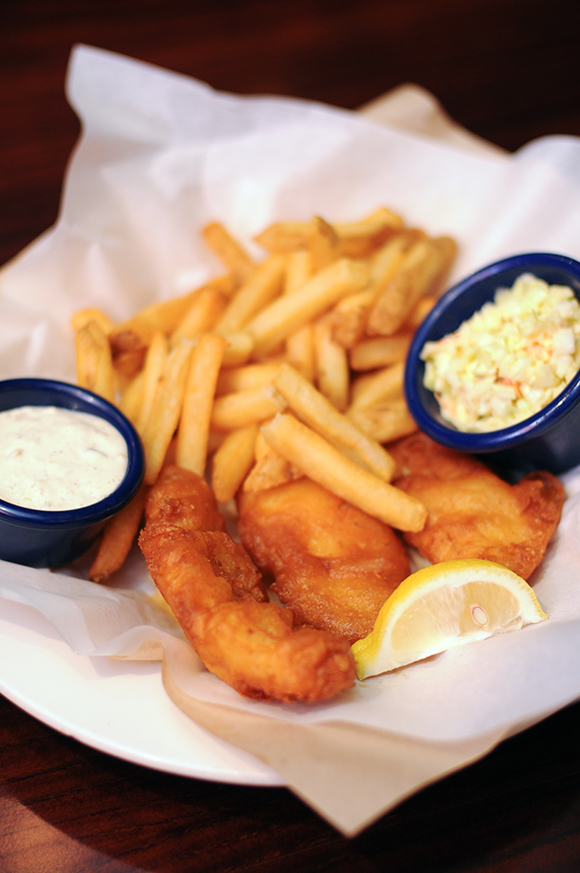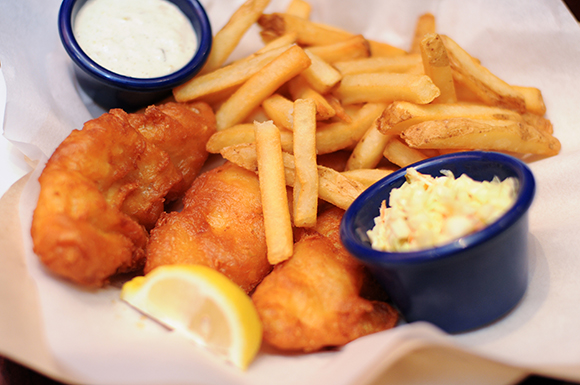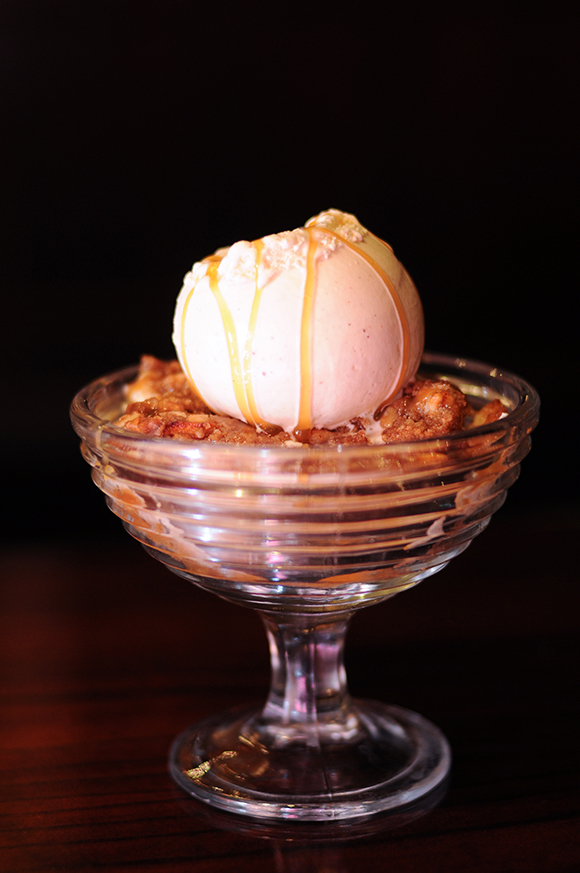 For dessert, we started off with Fresh Apple Cobbler, a country favorite, served warm with Ben & Jerry's vanilla ice cream, topped with walnuts and caramel sauce.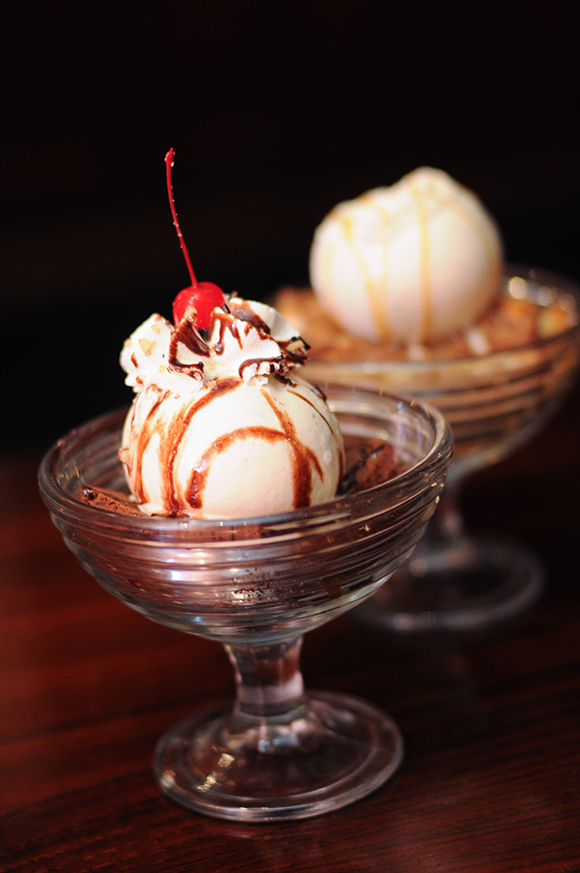 We also shared the Hot Fudge Brownie. It had a big scoop of Ben & Jerry's vanilla ice cream and hot fudge on a fresh brownie, topped with chopped walnuts, chocolate sprinkles, fresh whipped cream and a cherry.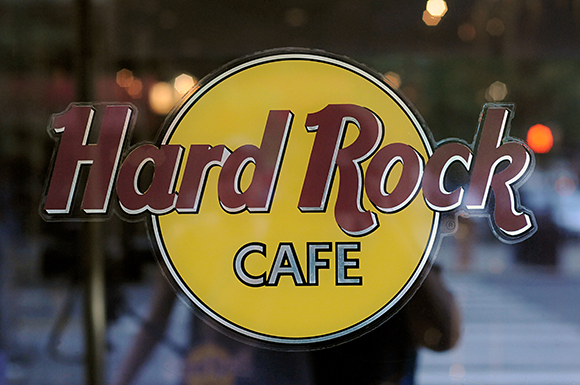 All things considered, the Hard Rock Cafe turned out to be pretty awesome. Good food, good times, good company, good music.
See you next time, blogstalkers!
-Adam