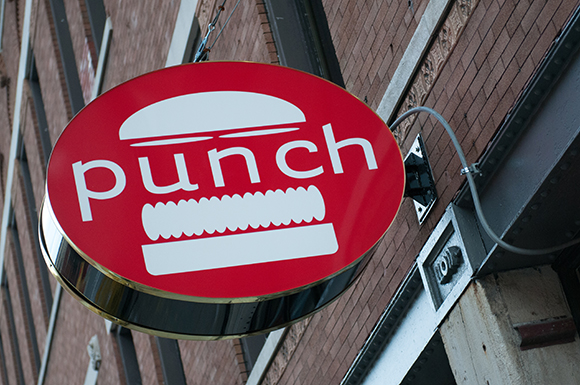 My wife, Jenni, works downtown, and lately I've been hearing about how awesome this new burger joint called Punch Burger is. Last night, I finally got to try it for myself. It. Is. AMAZING!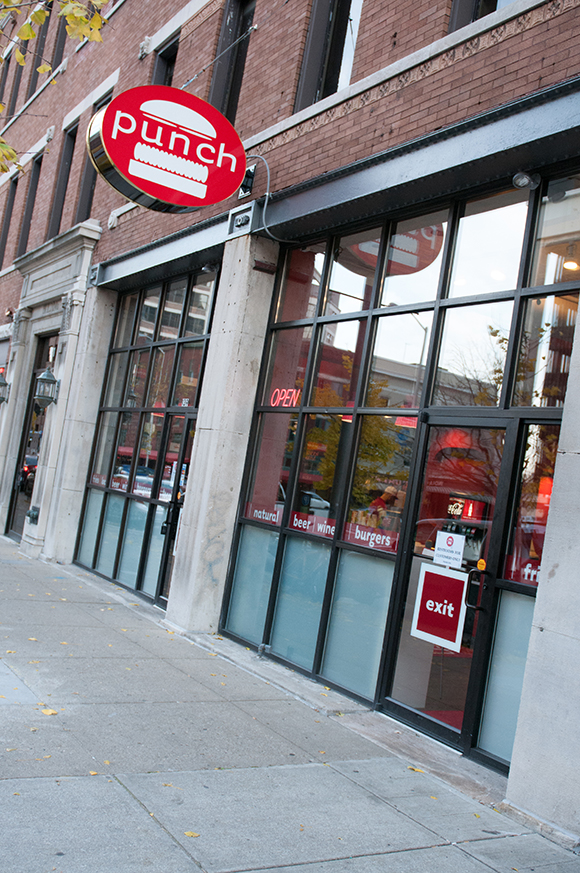 Located at 137 E Ohio St., Punch Burger features local grass-fed Angus beef, gourmet buns, unique toppings, delicious custom burger creations and local craft beer and wine.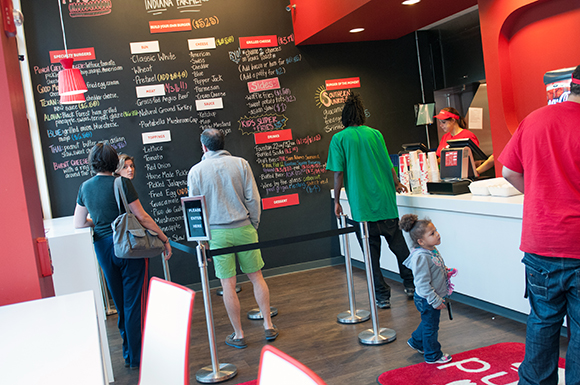 The atmosphere is just what you would expect from a popular burger joint. There are bright colors, the menu is written on a giant chalkboard wall and the entire place smells delicious.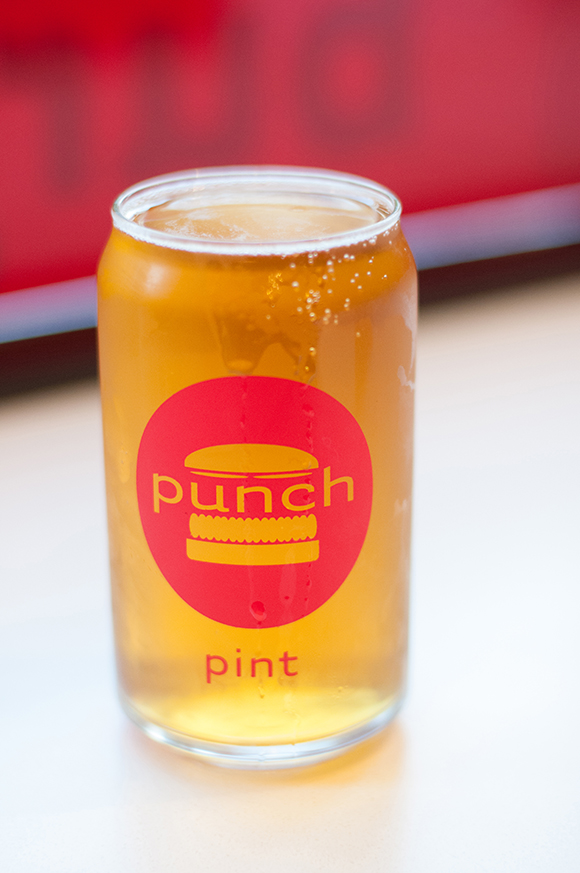 I started off with a local beer from Triton Brewing Company. It was the Fieldhouse Wheat, an American Wheat Ale the way it's supposed to be. Crisp and refreshing, golden in color with a white head, the Fieldhouse Wheat is moderately hopped with Amarillo hops for a thoroughly friendly experience. I also have to add that I LOVE THE GLASS IT CAME IN! I've never seen a beer glass with a rounded lip at the top. I really wanted to steal one and take it home with me.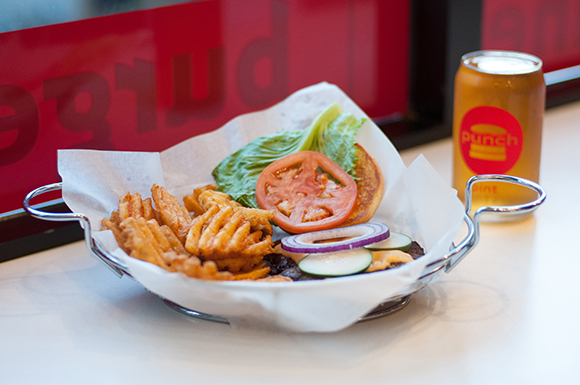 For my first visit, I decided to go with something traditional, the Punch Cheeseburger. Like any cheeseburger, it had lettuce, tomato, pickle, onion and American cheese. Ketchup and mayo are optional, of course! The meat itself comes from Fischer Farms in Jasper, Indiana. Dave Fischer raises all of his cattle humanely without ever adding any extra hormones or antibiotics.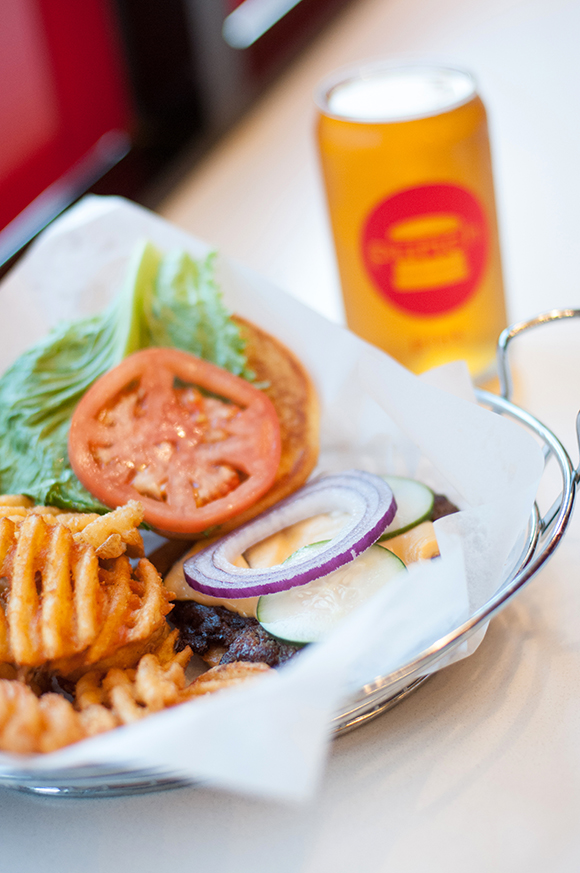 Seriously, it is one of the best burgers I have ever had. The edges were crispy and the center was juicy. I could eat these all day long.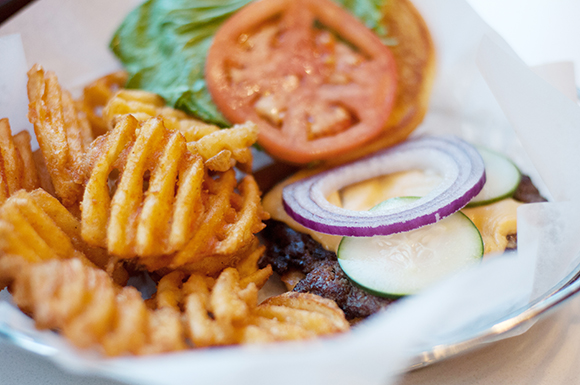 I went with a side of waffle fries. Excellent choice.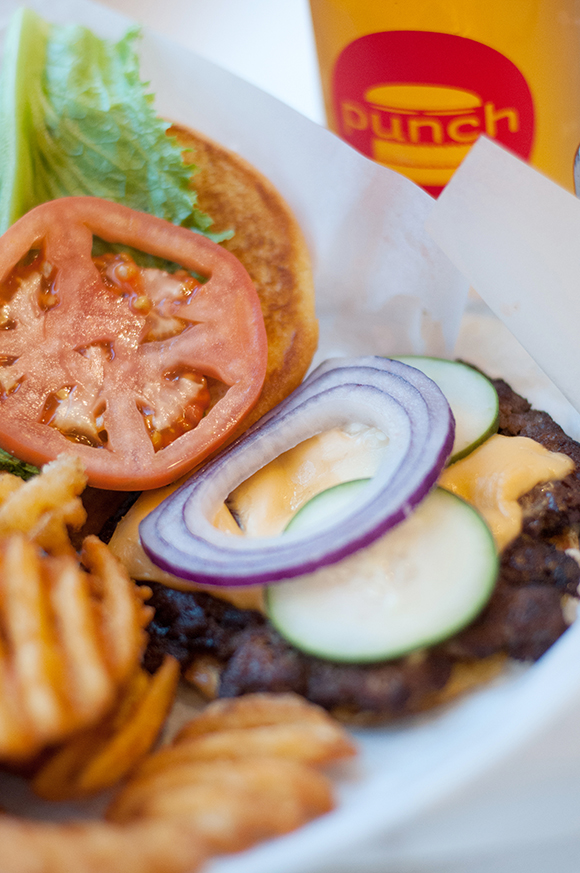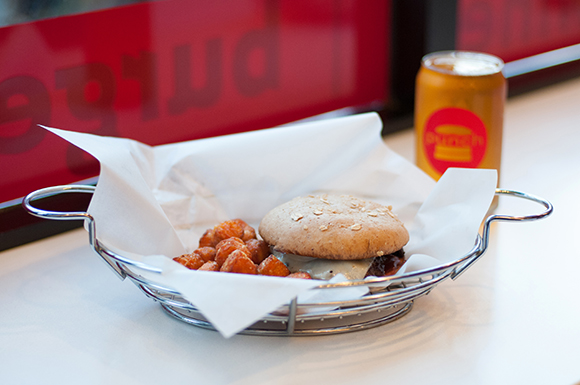 Jenni went with her own creation, which included grilled pineapple, Swiss cheese and a teriyaki glaze. For her side she went with sweet potato tater tots. I'm warning you, they are addictive.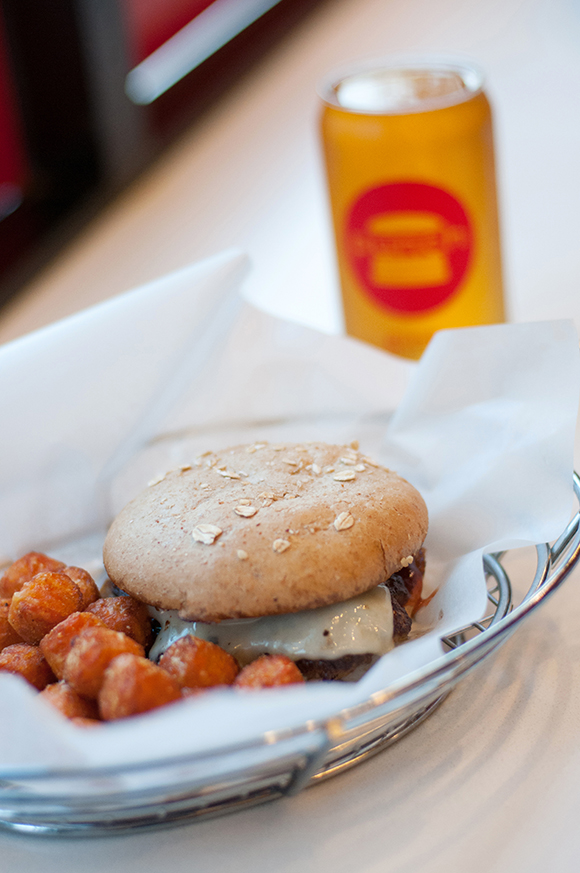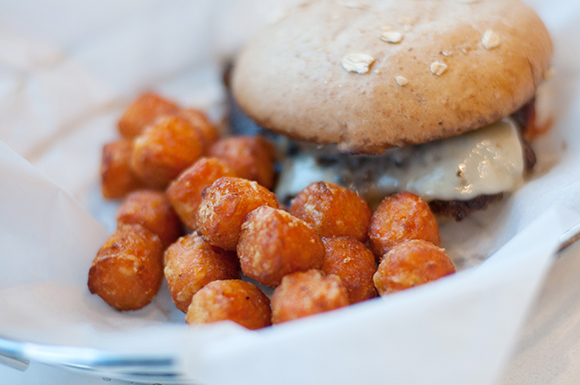 Isn't she beautiful? I love getting to eat at all these amazing places with her!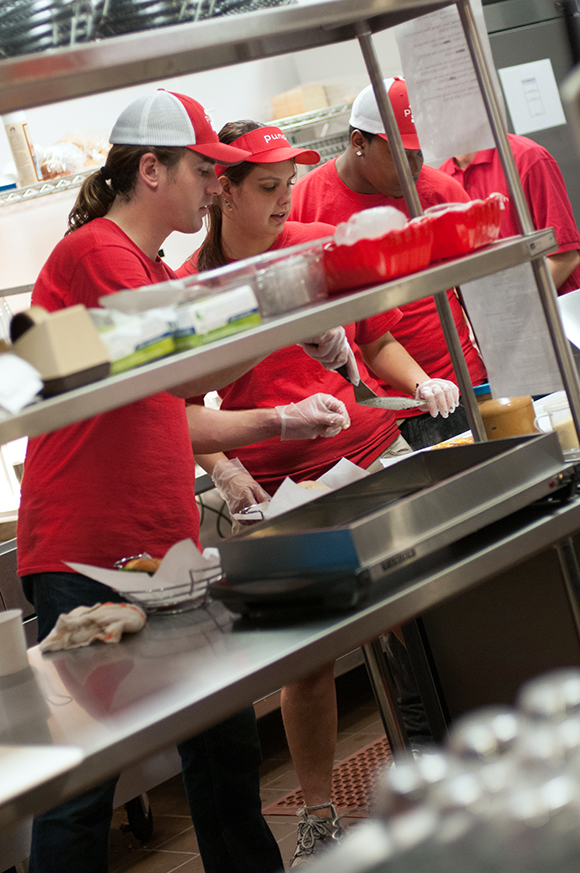 The staff at Punch Burger was great. They were nice, fast and knowledgeable. They also put up with me taking as many pictures as I wanted. It's hard to believe the place is already such a success when it started not too long ago with two regular Indiana guys that wanted to get a quality burger and beer at a great price. Look at what they've made.
I had heard a lot about Punch Burger prior to going, so my expectations were high. I am happy to announce that they not only met, but exceeded my expectations. Punch Burger, blogstalkers! Check them out today!
-Adam