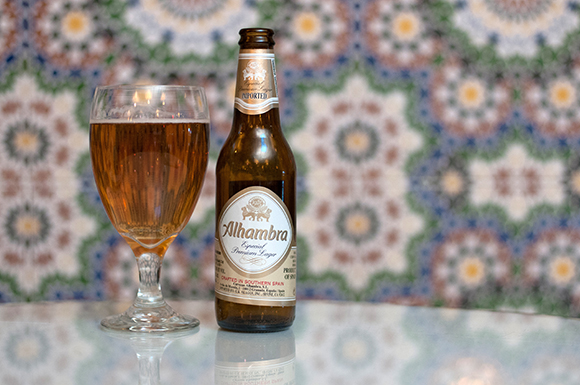 Cheers! Hear hear! Hurrah! Tonight, my wife Jenni and I found a new gem of a restaurant in downtown Indianapolis. It's called the Saffron Cafe, and it is INCREDIBLE! I don't even know where to begin! The food was delicious (and healthy). The staff was knowledgeable (and nice). The atmosphere was exotic (and romantic). Saffron Cafe is downtown's first-ever Moroccan restaurant, and I have to say… I LOVE IT!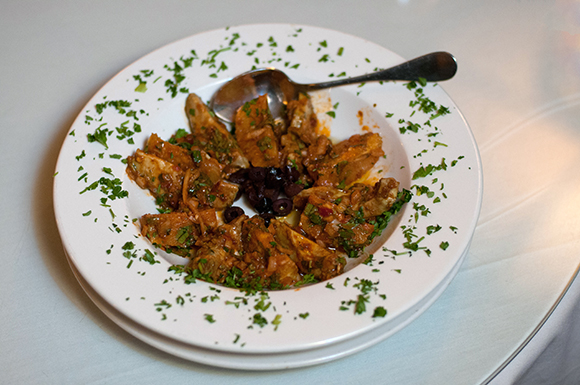 What's this, you ask? Wait… you can't tell? Why, it's oranges and avocado, of course! This chef specialty, along with my delicious Alhambra beer, was the perfect way to start the meal. The citrus of the oranges mixed perfectly with the Moroccan spices, and the avocados were super refreshing. The best part is, we didn't even order it! Chef Anass Sentissi made it special for us when he heard we were taking pictures for Where Magazine. An awesome treat!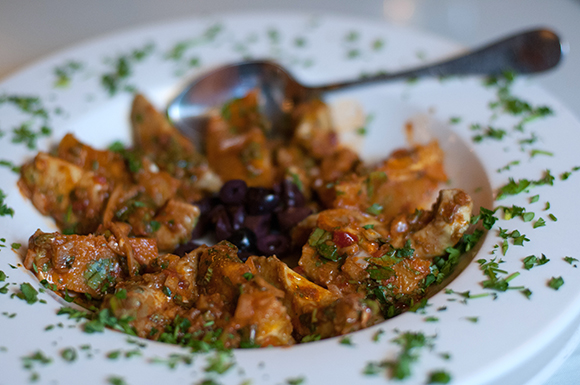 Another point I have to mention is how healthy the food is. All of the ingredients are fresh and authentic, and everything on the menu is homemade from scratch. Why go out and grab a burger and fries when you can eat this?!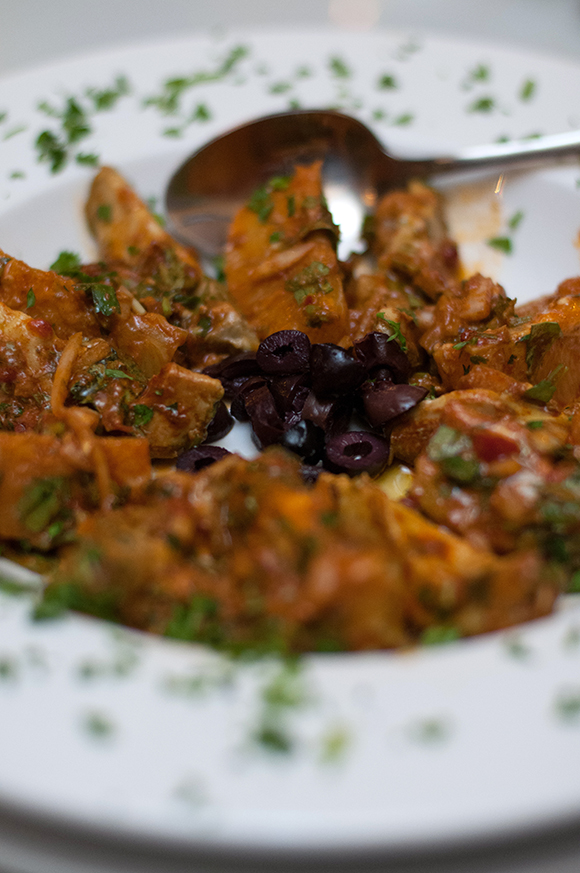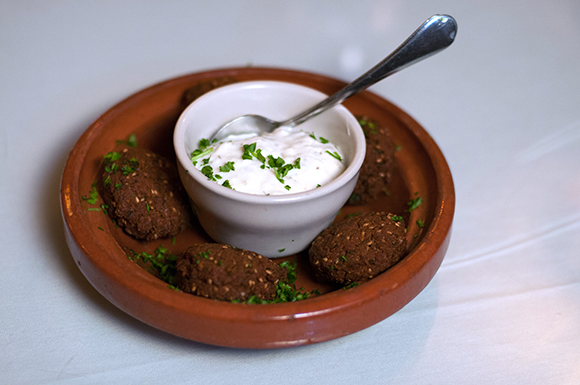 For our next appetizer, Jenni and I shared the Falafel, crispy chickpea & sesame balls served with cucumber yogurt sauce. Again, super delicious AND healthy!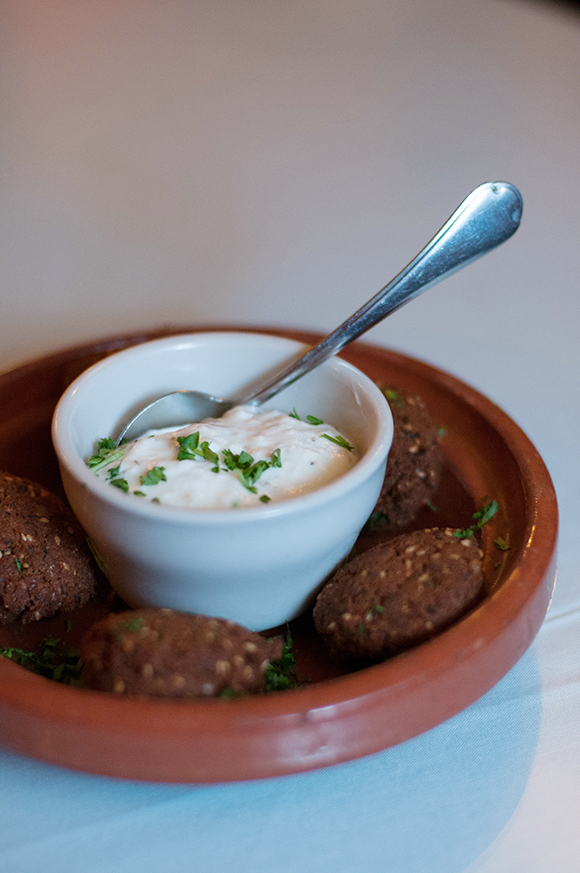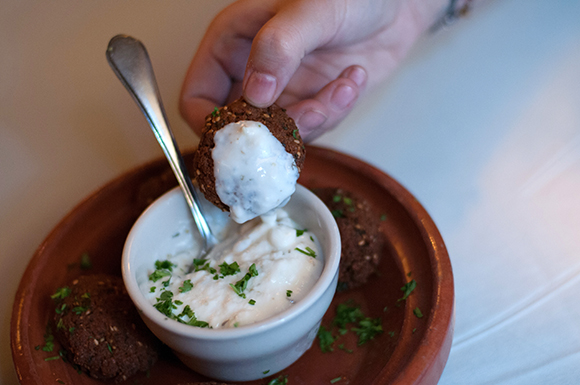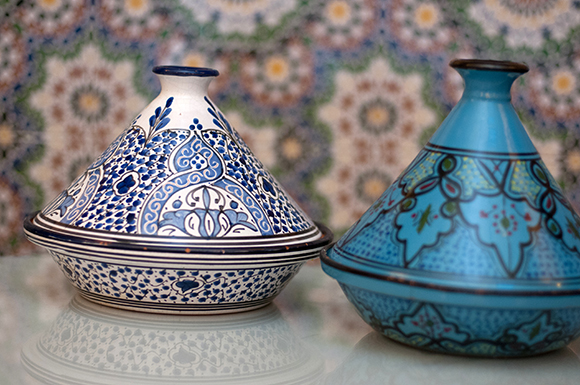 Both our entrees came out in decorative conical ceramic pots. The lid captures the steam and juices from all of the simmering ingredients to produce a tasty sauce perfect for dipping warm bread. They matched perfectly with the restaurant ambiance. The chandeliers, table settings, mirrors and other decor are straight from Morocco.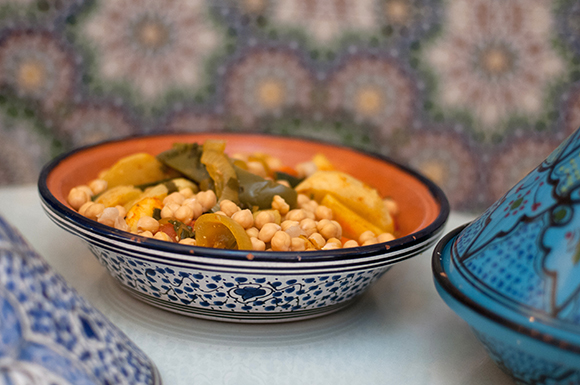 Jenni had the Couscous Royale, a medley of carrots, zucchini, tomatoes, green peppers, turnips, red potatoes, cabbage, herbs and spices tossed with couscous. Just look at all of those colors!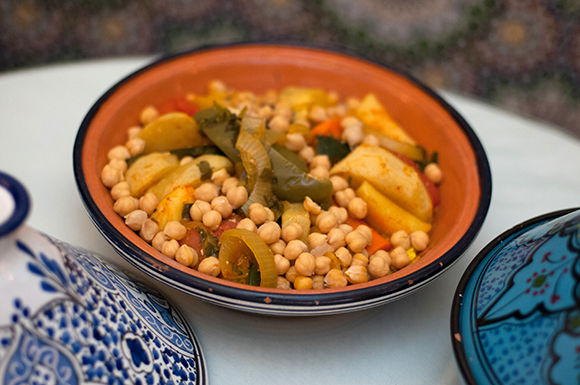 Luckily, she let me taste it. Delicious! There was also no way she (even with my help) could eat it all. Perfect for leftovers later.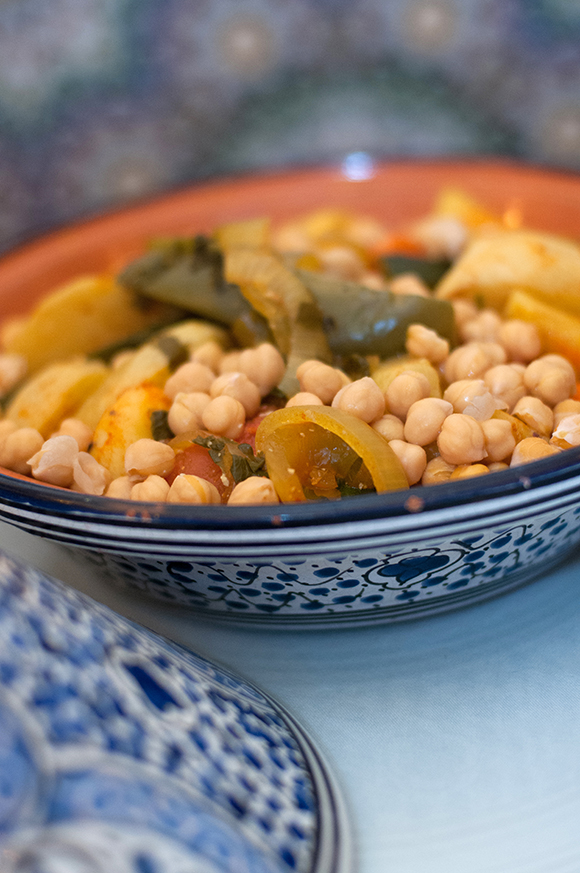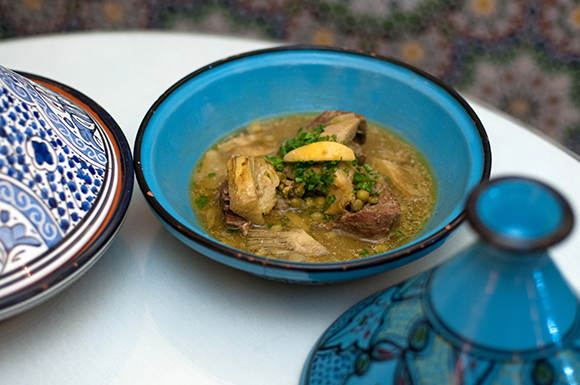 I had the Lamb Tajine, a leg of lamb slow cooked with peas and artichoke hearts, garnished with pickled lemon. Apparently, a Tajine is a traditional Moroccan stew, and one of the dishes the Saffron Cafe is becoming well known for.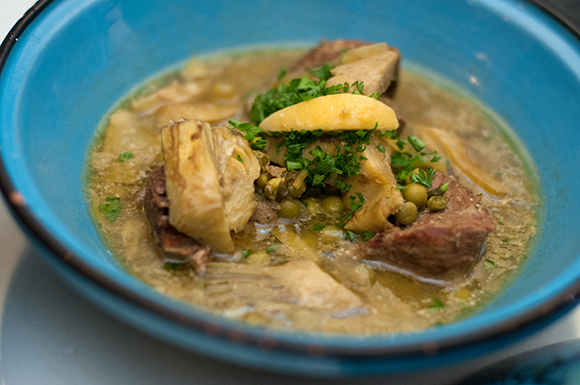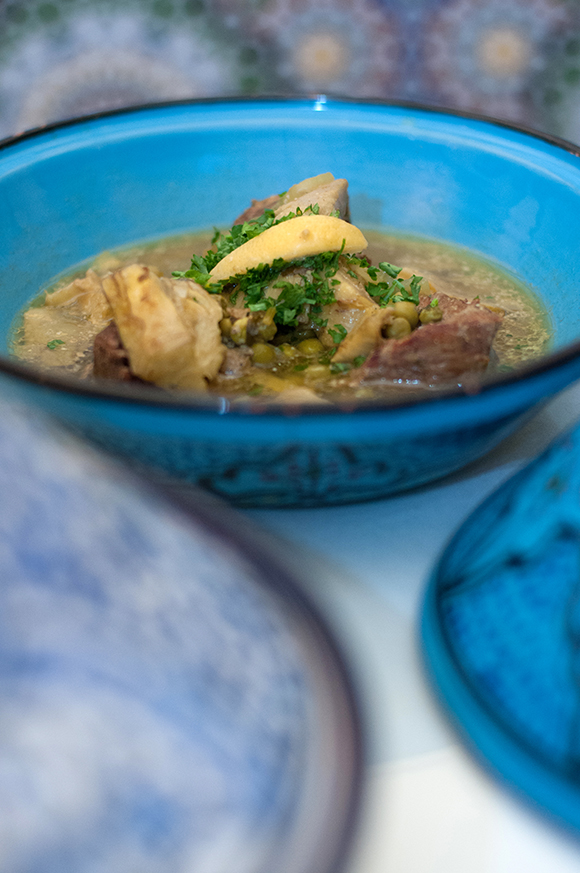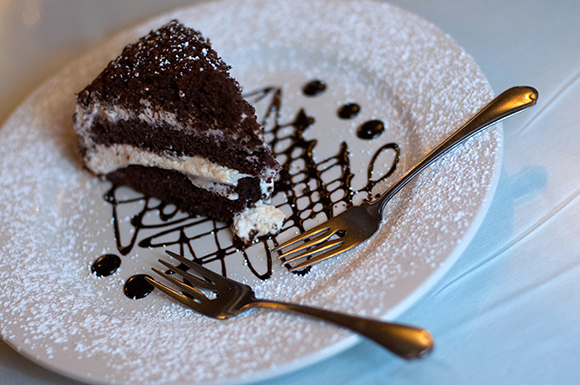 For dessert, we had this delicious piece of pure bliss. I HIGHLY recommend it!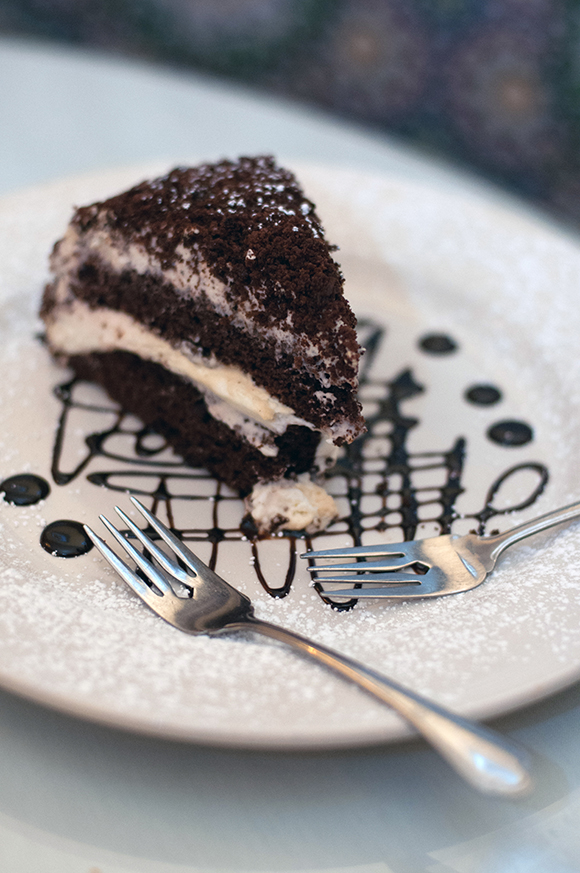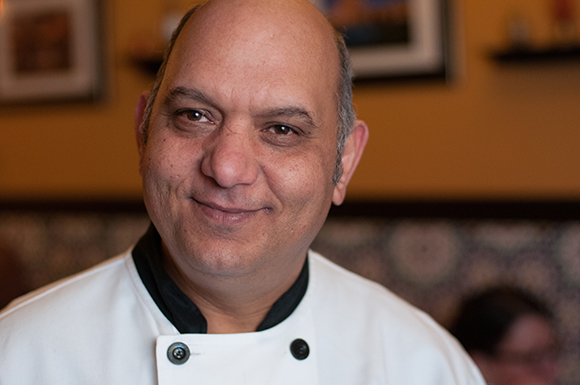 Truly, I can't say enough about how much I loved my experience at the Saffron Cafe. Jenni and I even got to meet chef Anass Sentissi and his beautiful wife. Their love for life is evident in both their restaurant and the food served there. It was a pleasure, and I can't wait to go back and try the Moroccan gyros! If you get a chance, check them out soon blogstalkers!
-Adam