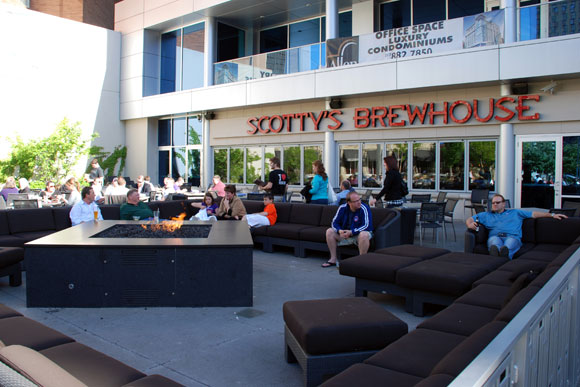 Tonight, Jenni (my beautiful wife) and I had dinner at Scotty's Brewhouse. It is one of our FAVORITE Indianapolis restaurants. I documented our delectable journey with pictures, because one or two of these images might end up being featured in a new magazine called Where Indianapolis. Let's cross our fingers!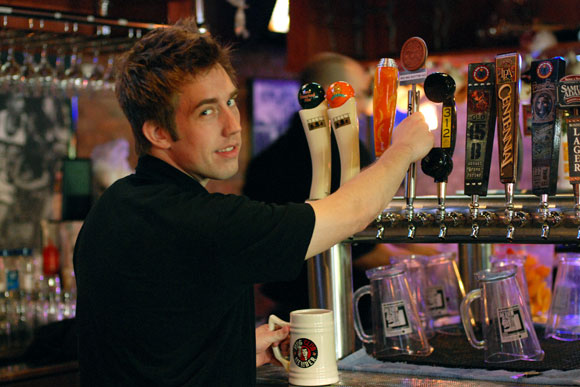 First things first… I had to have a beer! I mean… it is a brewhouse afterall. I decided to go with a local beer, the Sun King Wee Mac Scottish Ale, brewed right here in Indianapolis by Sun King. The first sip was like heaven in my mouth. Wee Mac is an easy drinking brown ale that has a nice hazelnut character with rich toffee undertones.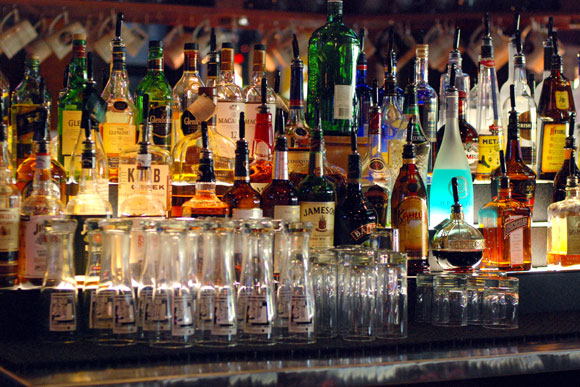 Although I got a beer, Scotty's Brewhouse has a wide selection of quality liqueurs. I thought this was a pretty picture.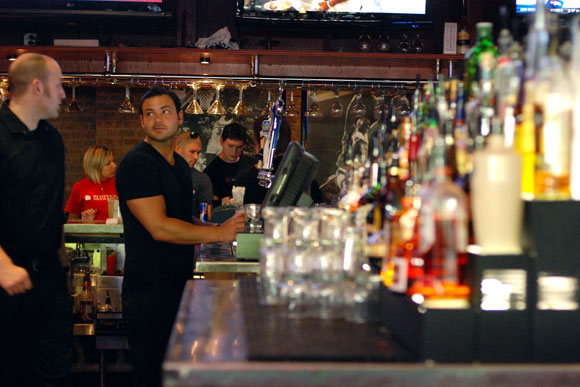 All the bartenders were laid back and had great attitudes. It looked like they had a lot of fun working at Scotty's.
I decided to become a Mug Club Member. It is a special program Scotty's has where you can buy a special mug for $9.95, and every Sunday there are special deals on beers, but only if you're a Mug Club Member. They call it the Sunday Mug Club Special. Another cool thing is that you can rent your very own hook at Scotty's and keep your mug hanging there with pride.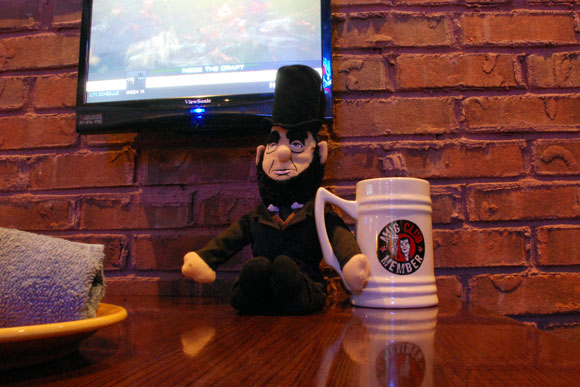 Guest appearance: Abraham Lincoln. Lincoln helped me drink my beer.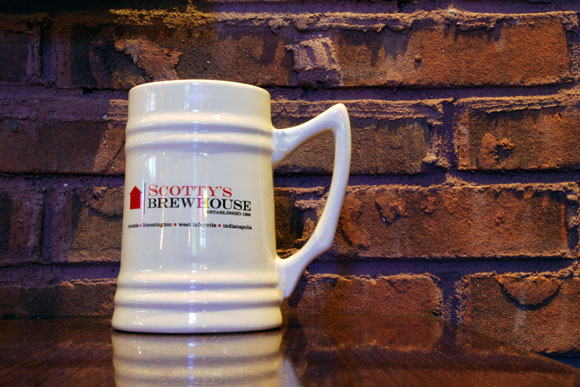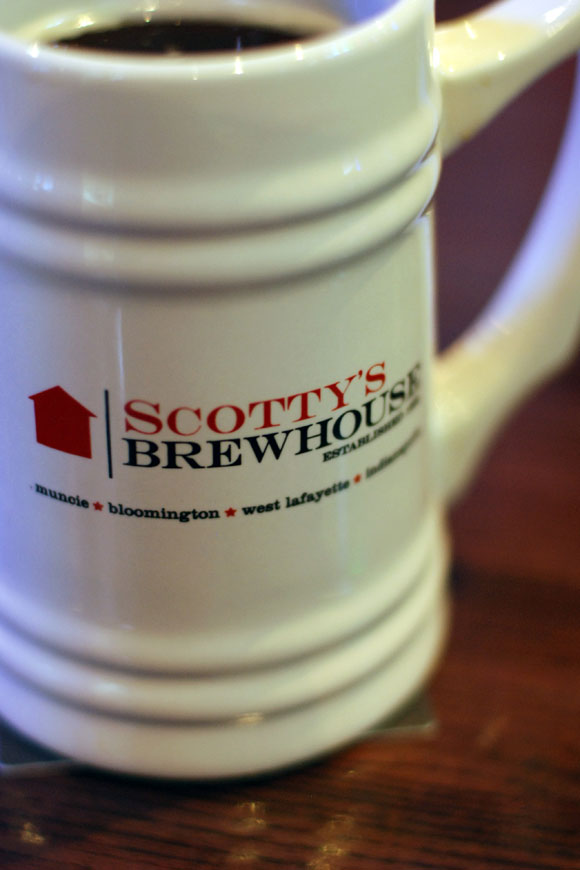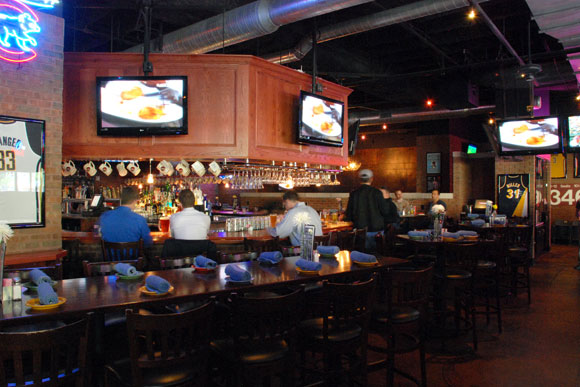 Scotty's has a great atmosphere. Enter Scotty's Brewhouse and you will be greeted with old gas burning lanterns, solid brick interiors, a hand-made oak bar, tables and stools, friendly faces and ice cold beer.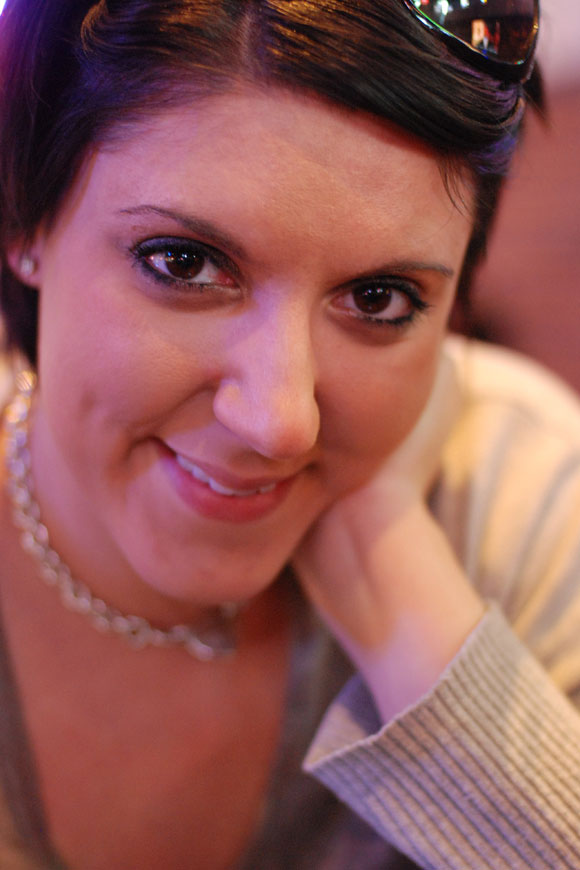 My beautiful wife joined me for dinner. Jen is the best companion to have on a food journey like this. We are both such foodies!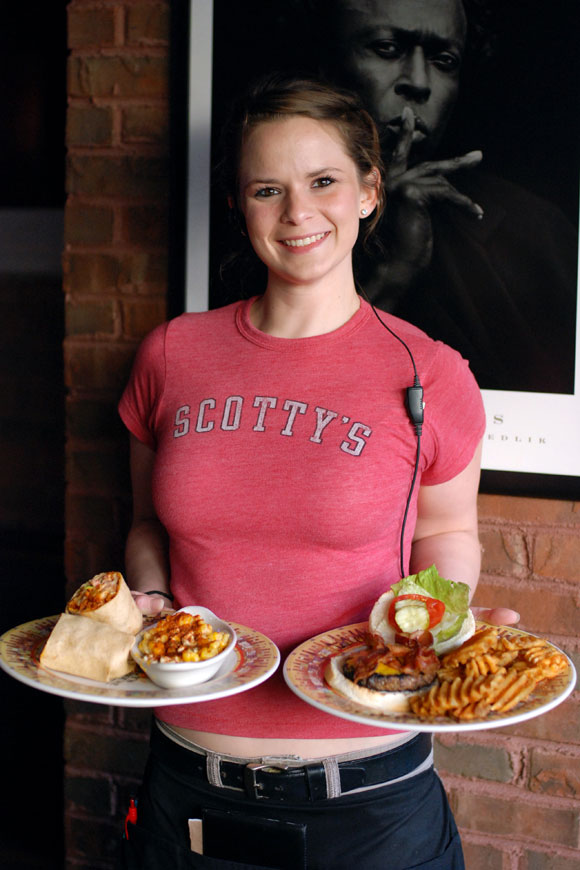 Before long our food arrived, brought to us by our lovely waitress, Ashley. Ashley was very positive and friendly (she didn't mind me taking TONS of pictures at all!). It was a treat being served by someone with such a great attitude.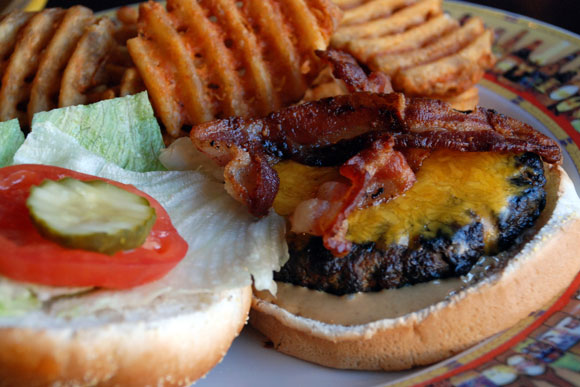 Jen had the mouthwatering Shewman Special. It's a half pound, hand-pattied grilled burger, complete with peanut butter, jalapenos, cheddar cheese and bacon. Yes, you heard me right… peanut butter!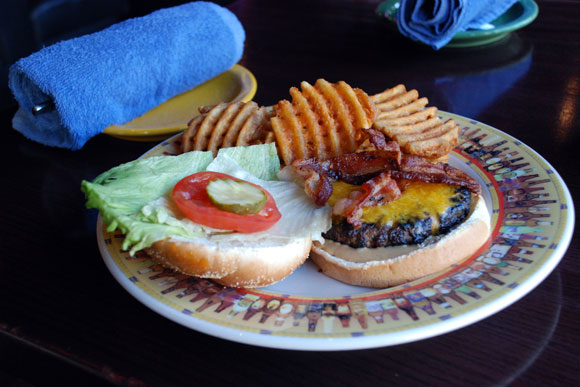 I almost wish I had ordered the same thing. Plus, the waffle fries are to die for.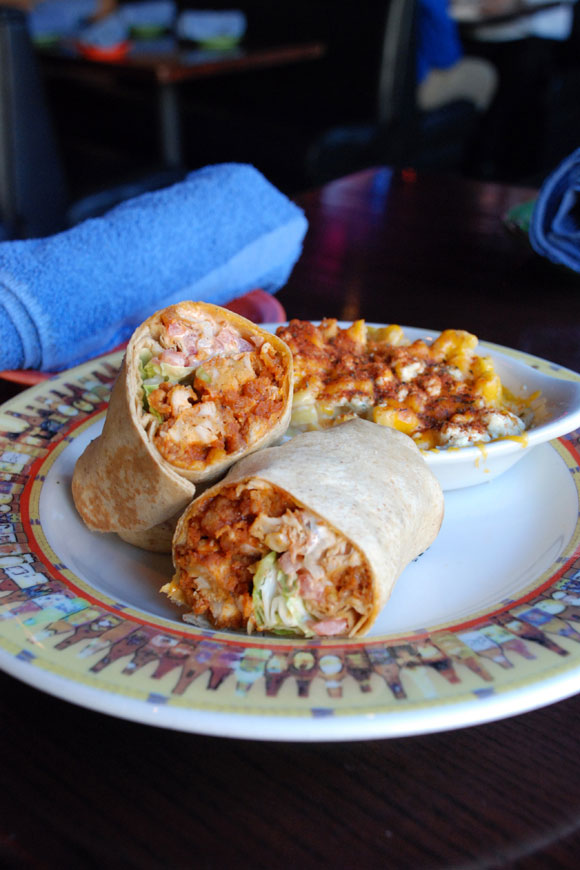 I ordered the Mo'Fo' Buffalo Chicken Wrap, and man was it SPICY! Honey wheat tortilla, cheddar cheese, lettuce, tomatoes, ranch dressing, chopped, breaded chicken feathers tossed in mo'fo hot sauce. De-Li-Cious.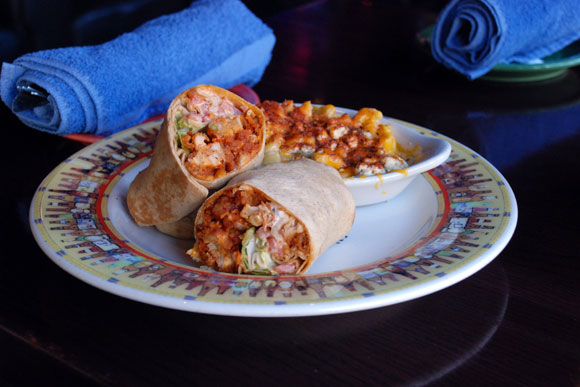 My side? Mac N Cheese!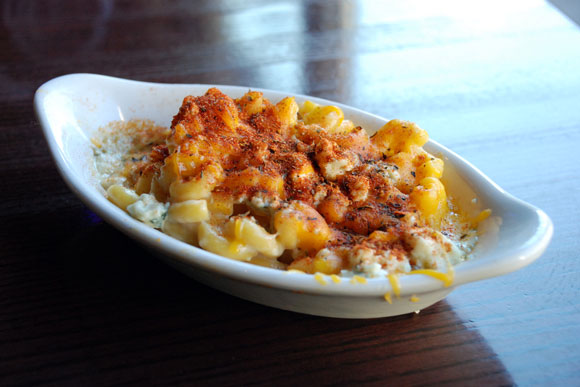 This is seriously the best mac n cheese I have ever eaten. It was loaded with Cajun spices and bleu cheese crumbles.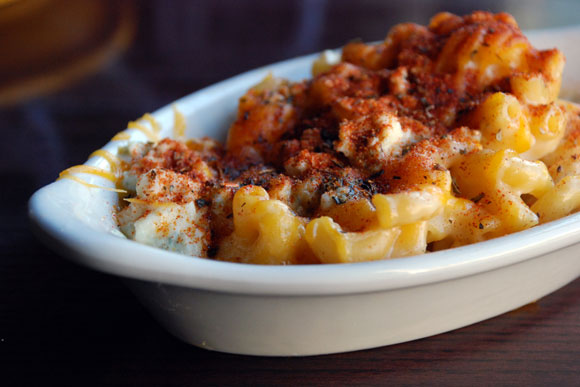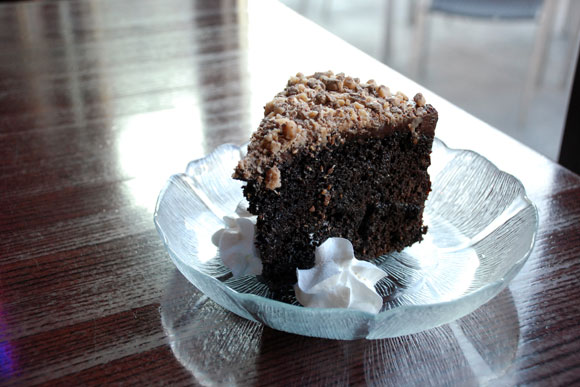 For dessert, we had the Brew-Homemade German Chocolate Cake. It's made with a rich, chocolaty icing and topped with crushed toffee bar. No coconut!
All in all, it was a scrumptious night filled with tasty treats. If you haven't been to Scotty's Brewhouse, you need to hit it up SOON. And in case you were wondering, no I did not get paid by Scotty's to rave about their food… I just love it… a lot.
Thanks for blogstalking!
-Adam