Sometimes I love my job. If I wasn't asked to take pictures of the Severin Bar and Grille, I would have most likely never known of its existence. Stepping into the Severin Bar is like stepping into the past. It is a return to a time when the Wholesale District of downtown Indianapolis was thriving with activity, with pre-prohibition atmosphere and decor.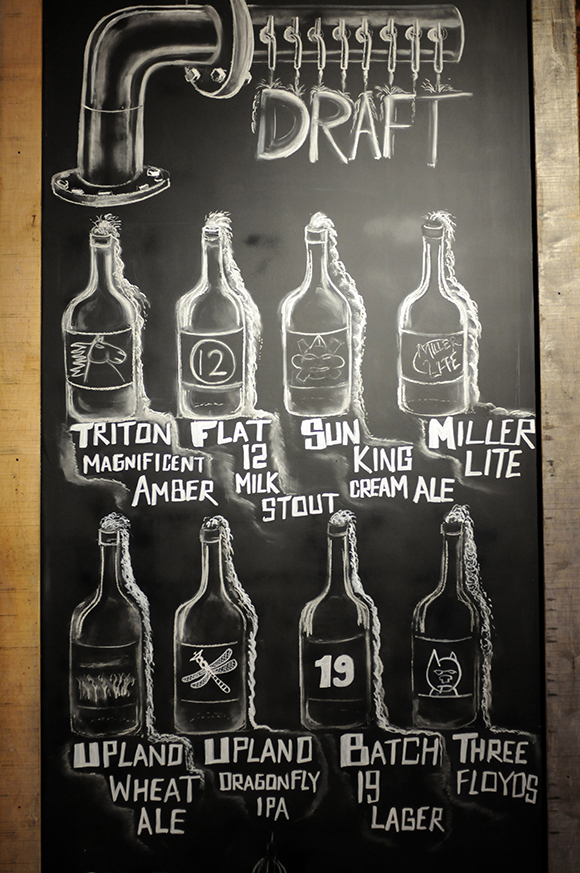 I am a big fan of fresh, local beer, so I was very happy to see a wide selection of some of my Indiana favorites. The Triton Magnificent Amber is one of the best I've had, but for photography purposes I went with the lighter Sun King Cream Ale.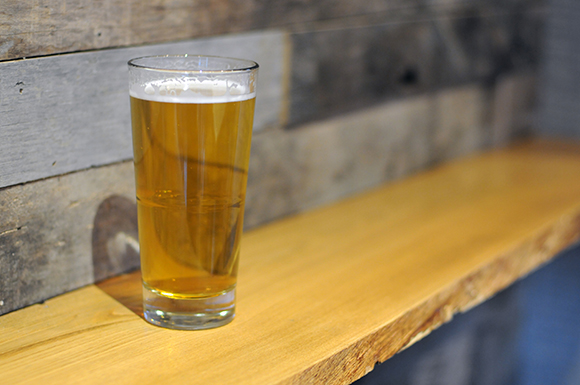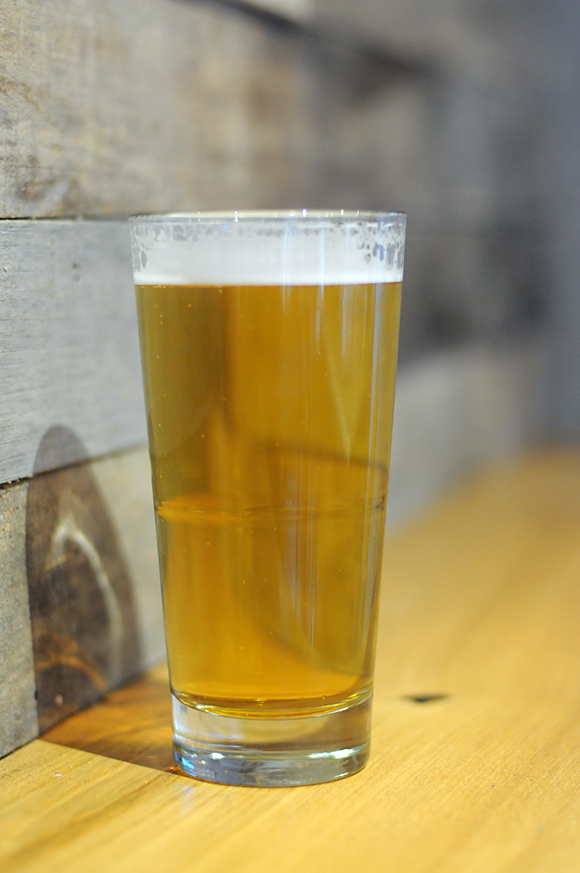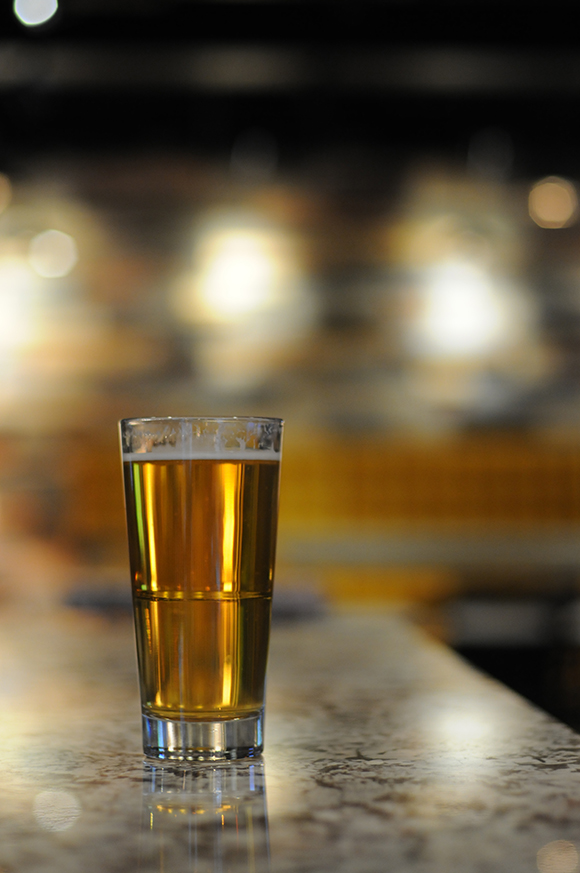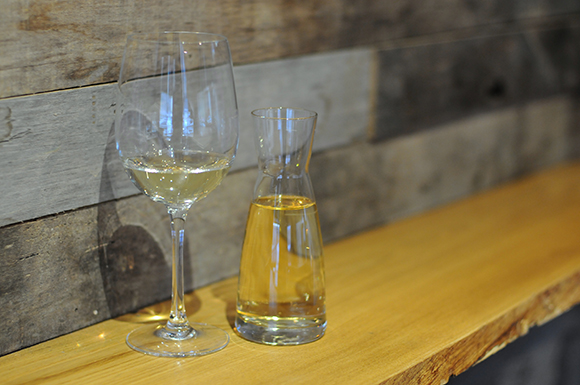 Of course, my wife Jenni joined me, and she had the Pinot Grigio.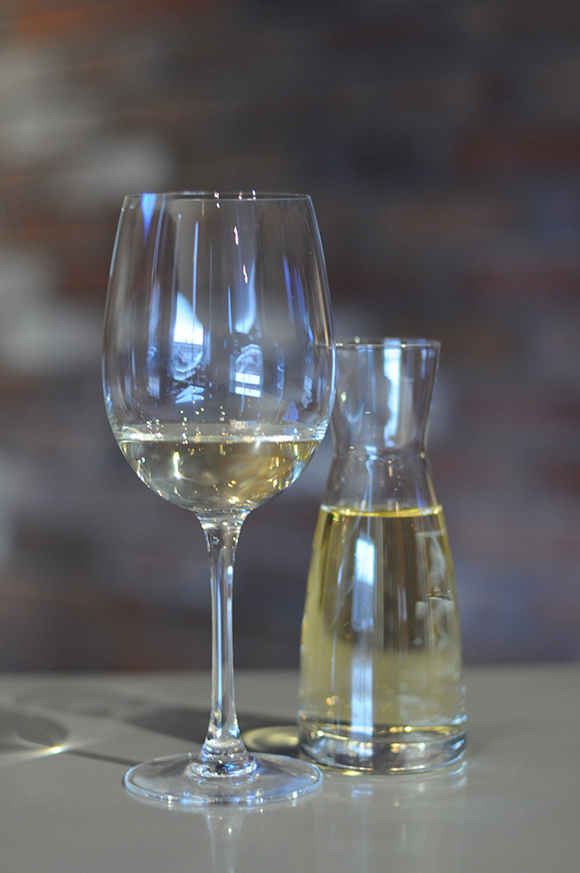 Even the water looks amazing!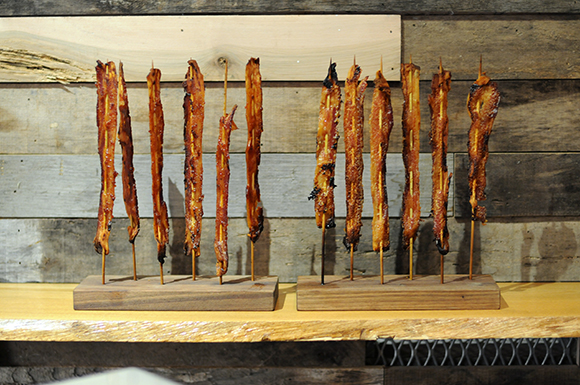 Behold the glorious bacon. This is the reason we came. The Severin features some of the best bacon I've ever had, all local from the Gunthorp Farm. If you want bacon, this is where you can find it.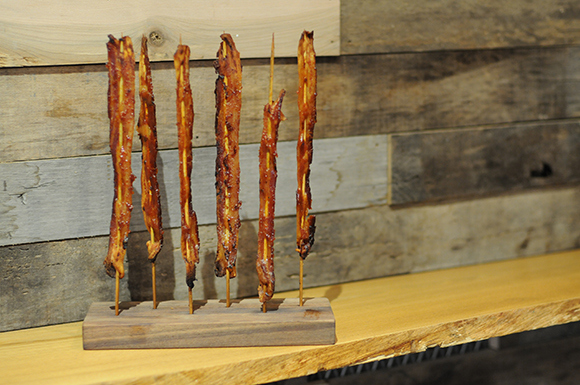 They come in sets of 6 or 12, with four signature sauces and rubs available. We started out with the Harrison Bourbon-Maple Sauce. It is to die for (and I literally might die, due to the fatty goodness).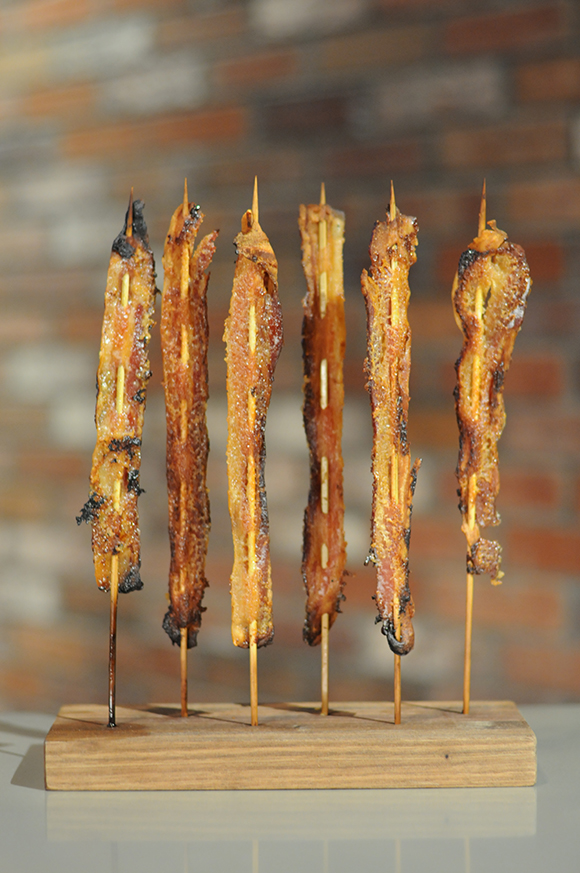 EPIC BACON GLORIOUSNESS!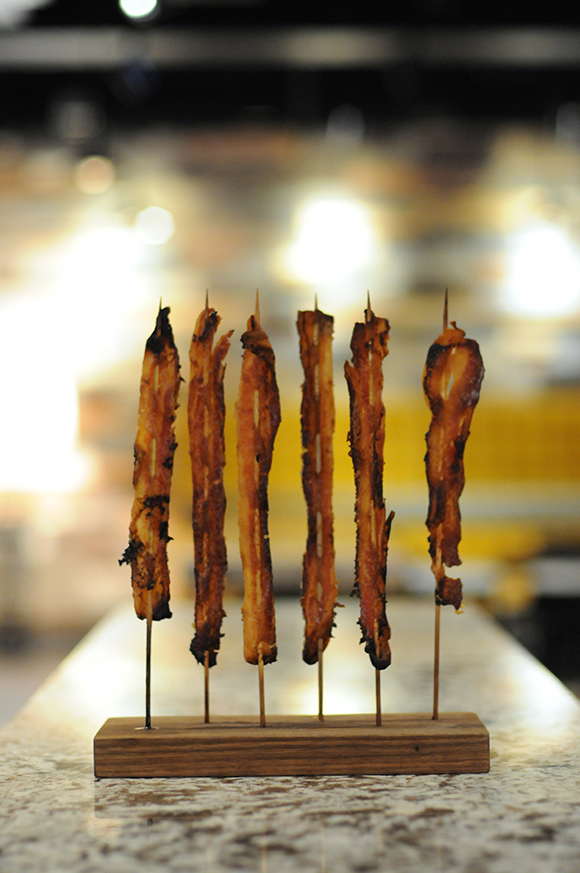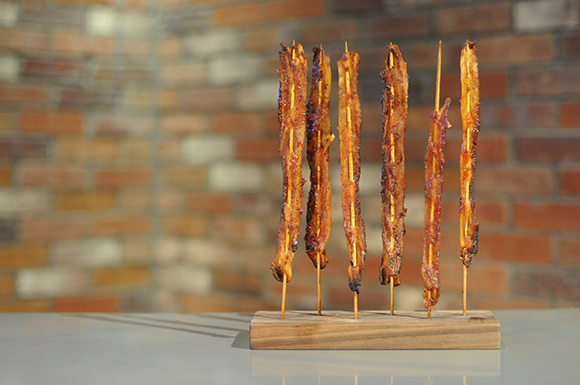 We also tried the Backyard BBQ Spice Rub. It is equally delicious. I honestly couldn't decide which we liked more, and I can't wait to go back and try the Raw Apple Cider-Honey Vin Sauce and the Black Pepper-Rosemary Rub.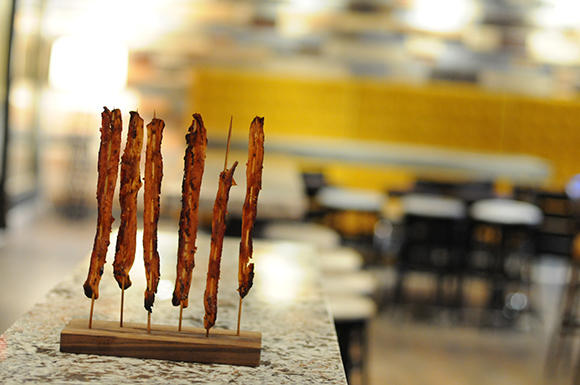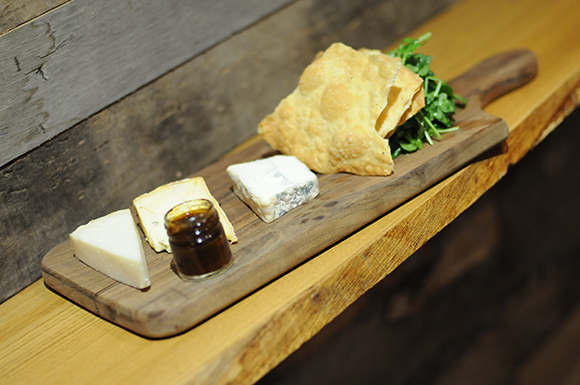 The Severin also features what they call Bar Boards. There are three different choices, "Pickled and Jarred," "Indiana Cheese" and "Cured and Preserved." Each features a selection of local Indiana favorites. We went with the "Indiana Cheese" board.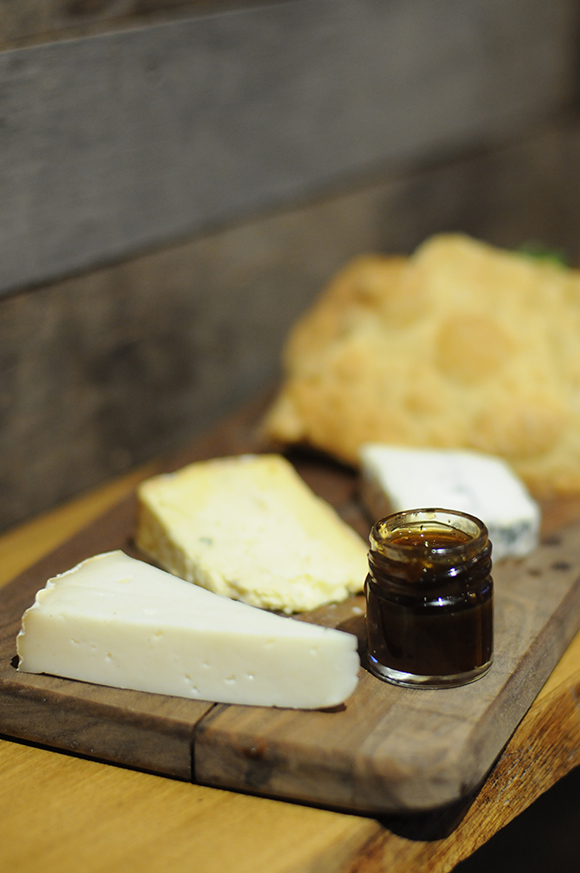 It features cheeses from Old Kentucky Tomme Capriole Farms, Sofia Capriole Farms and Riverbend Blue Trader's Point Creamery. It also came with Sun King Wee Mac Beer Jam and Soda Crackers. The jam was awesome!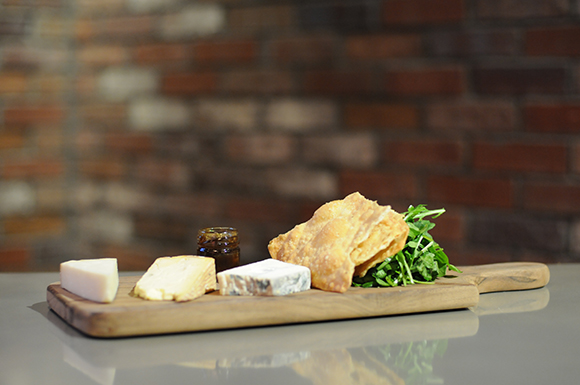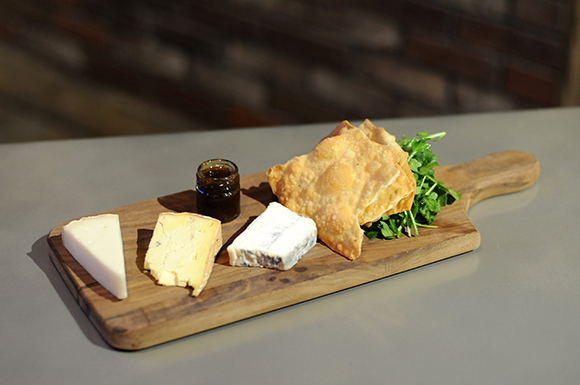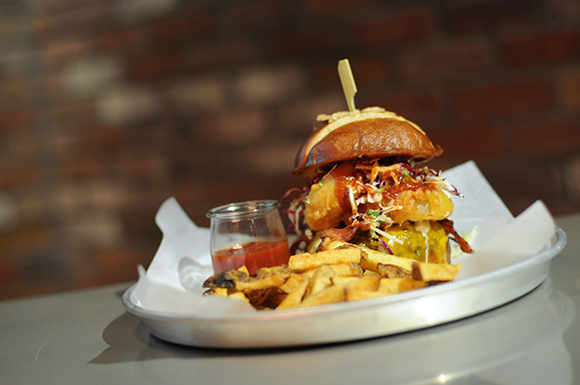 For the main course (yes, Jenni and I were definitely full by this time), we had the Apple Butta' Backyard BBQ Burger with fries. It came loaded with Sun King Brewery Onion Rings, Slaw, More Bacon and Fair Oaks Farm Cheddar, all served on a Pretzel Roll.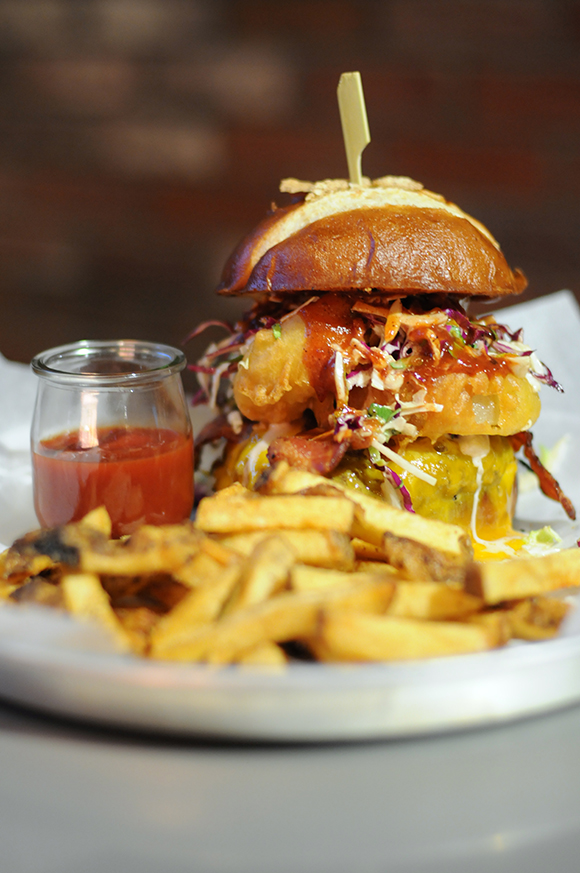 It is impressive.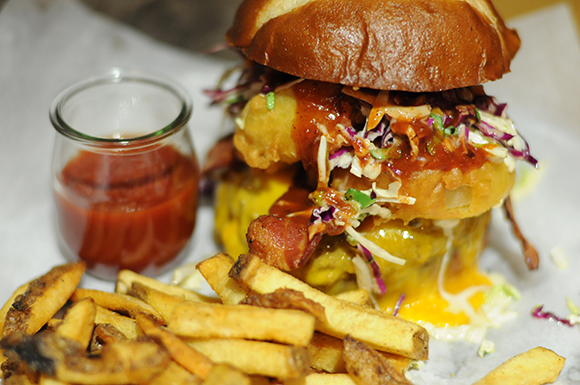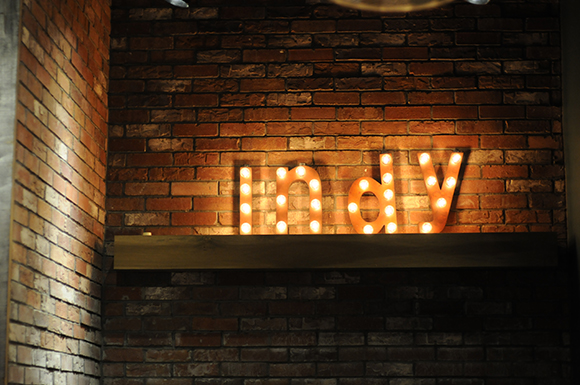 The Severin Bar and Grille is simply amazing. I loved the atmosphere. I loved the food. I may not love my waistline after eating there, but I am glad to have a new favorite restaurant just a stone's throw away. Located in downtown Indianapolis at the Omni Severin Hotel, I would recommend this place to anyone and everyone… especially if you love BACON!
Go check it out for yourselves, blogstalkers!
-Adam