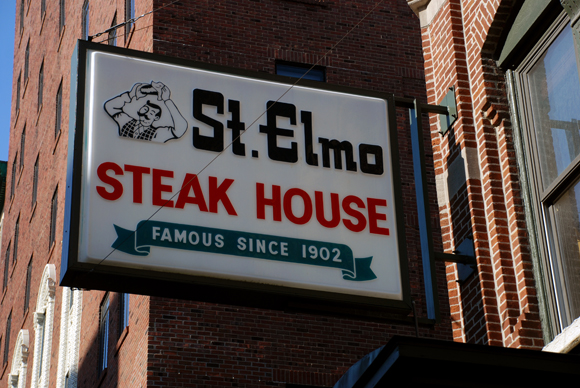 Tonight, Jenni and I had the pleasure of dining at the St. Elmo Steak House, one of Indianapolis's most recognizable restaurants.  It is the oldest Indianapolis steakhouse in its original location, and has earned a national reputation for its excellent steaks, seafood, chops and professional service.  The purpose of this visit was to photograph their world famous Shrimp Cocktail, but I went ahead and took pictures of absolutely everything we ate.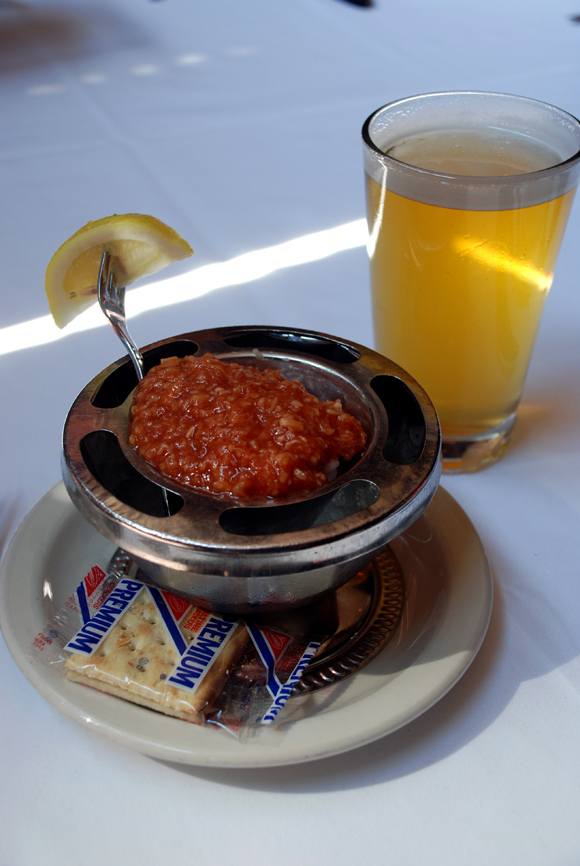 When you first get the Shrimp Cocktail, you don't really see the shrimp, but after using the little cocktail fork to dig through the delicious sauce, it's easy to find the jumbo sized shrimp.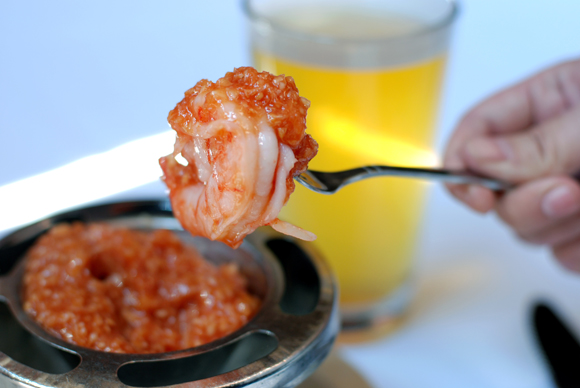 Yum!
It paired perfectly with the seasonal Goose Island beer, Summertime.  You have to be careful and eat it slowly, though, because the sauce is super spicy.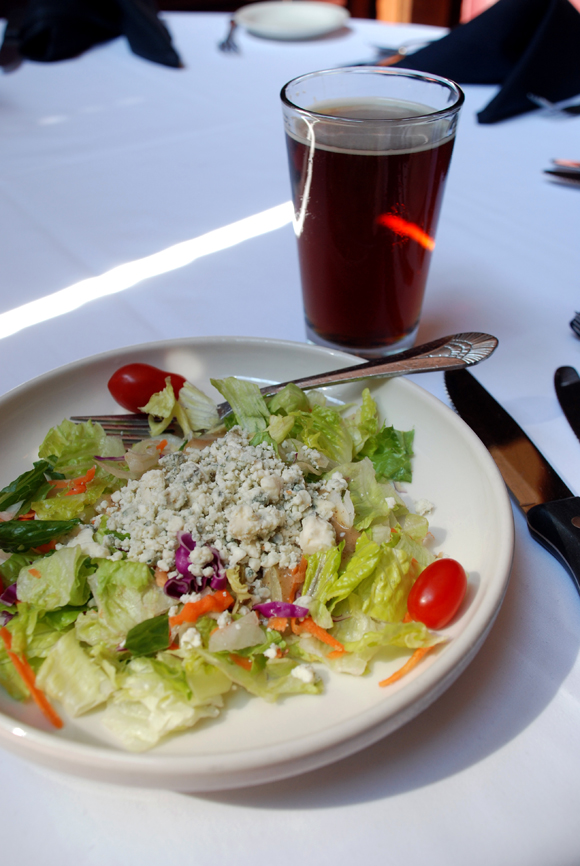 While I devoured the Shrimp Cocktail, Jenni got a traditional House Salad.  All in all, it looked like a pretty great salad.  No complaints from Jenni.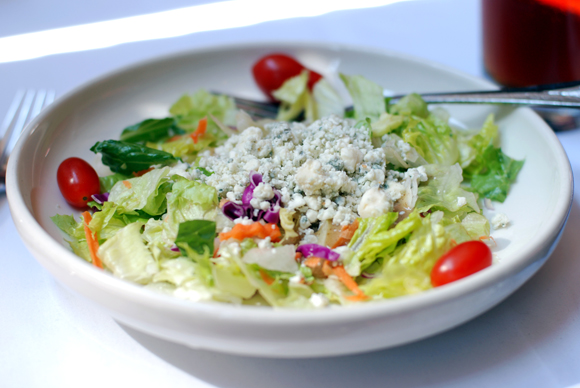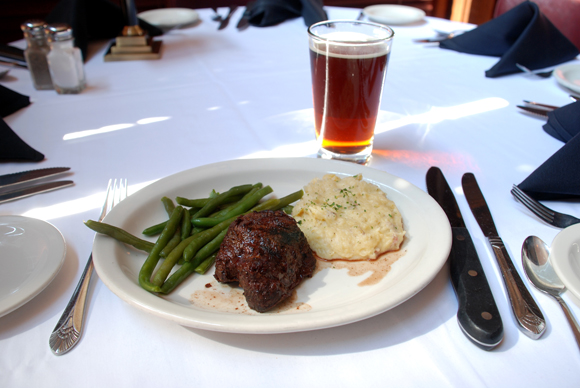 For the main course, I got the Filet Mignon, cooked medium.  It tasted delicious, cooked to perfection by the talented chefs of St. Elmo's.  This is one steak you don't want to ruin by adding steak sauce, because it tastes so good on its own.  The green beans and mashed potatoes were delicious, too.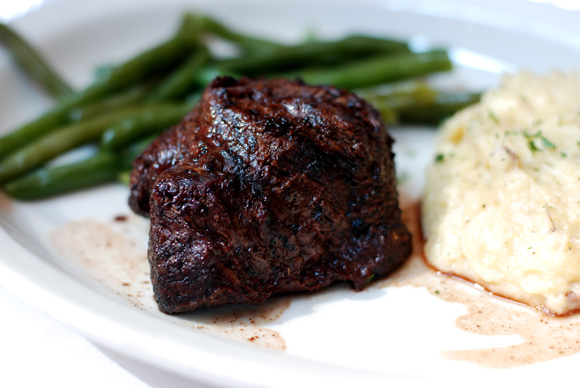 Look at that charred meaty goodness!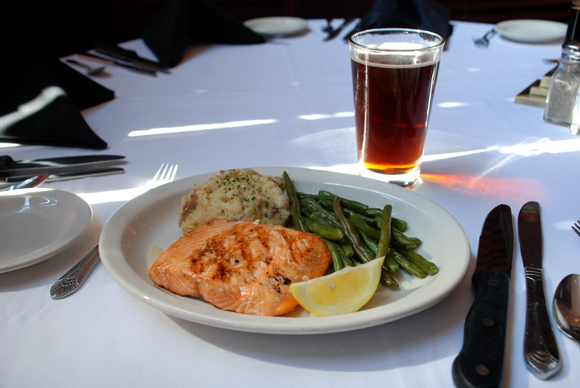 While I had the Filet Mignon, Jenni had the Grilled Salmon.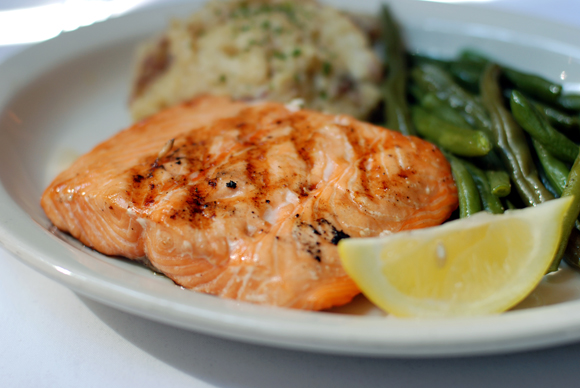 Personally, I don't like fish, but this looks pretty good.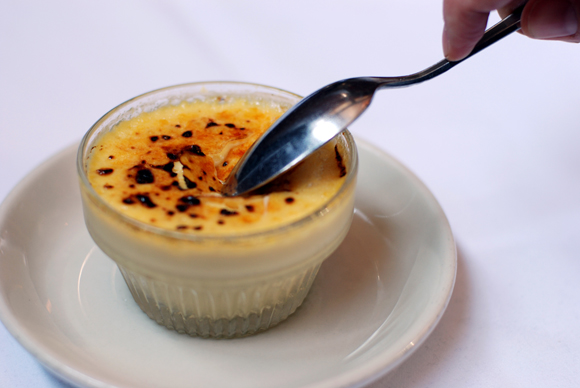 For dessert, I had the Creme Brulee.  It might have been the best Creme Brulee I've ever eaten.  Cracking the top is my favorite!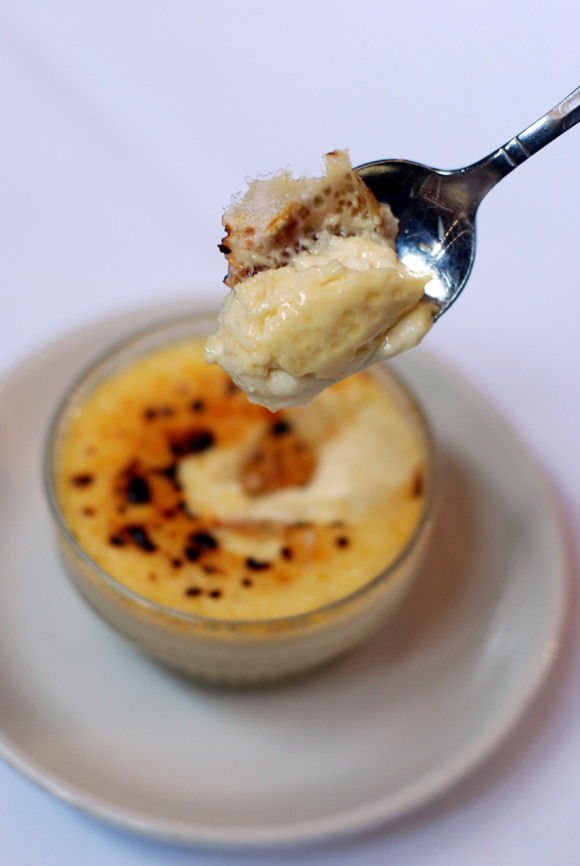 So creamy.  Isn't Creme Brulee a fun dessert?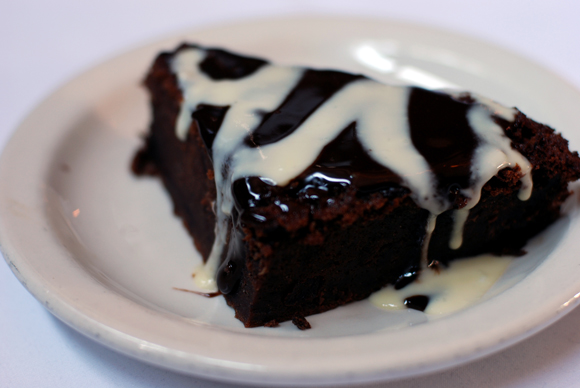 Jenni had the Chocolate Cherry Bread Pudding, though honestly, I had most of it.  It was too good to pass up when she couldn't eat the whole thing herself.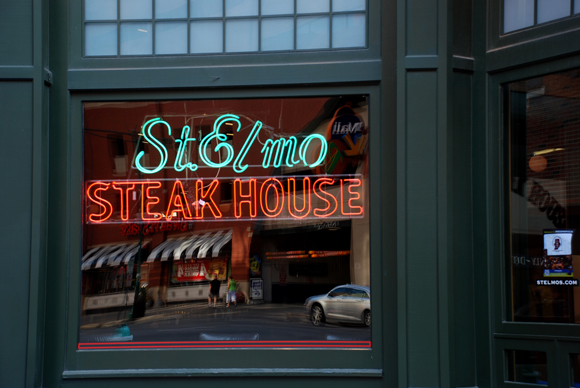 I have to say, dinner at the St. Elmo Steak House was just as good as it always is.  I've eaten here many times and it truly is an Indianapolis landmark restaurant.  The best part is, every Sunday you can get the same three course dinners you've seen here for a mere $30!  Not too shabby, blogstalkers.  Not shabby at all.  The next time you're in the mood for some steak, you should give St. Elmo's a try (especially if it's Sunday).
-Adam