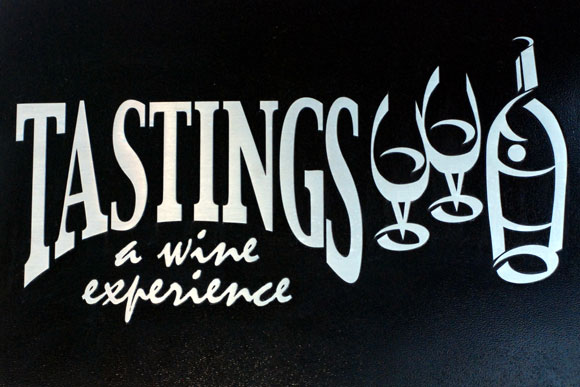 Jenni and I had the pleasure of eating at Tastings last week, and it was delicious. Tastings is a wine bar in downtown Indianapolis, right outside Circle Center's Atrium. Tastings is a one-of-a-kind wine bar offering new levels of experience to everyone from the novice to the sommelier.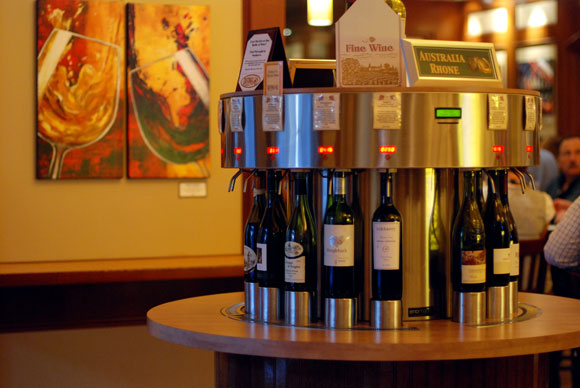 Tastings has these fancy wine dispensers that automatically dispense your chosen wine into your glass for you to taste. Ahh, that explains the name! Tastings! How clever!
In order to have the wine dispensed, you have to use these fancy cards.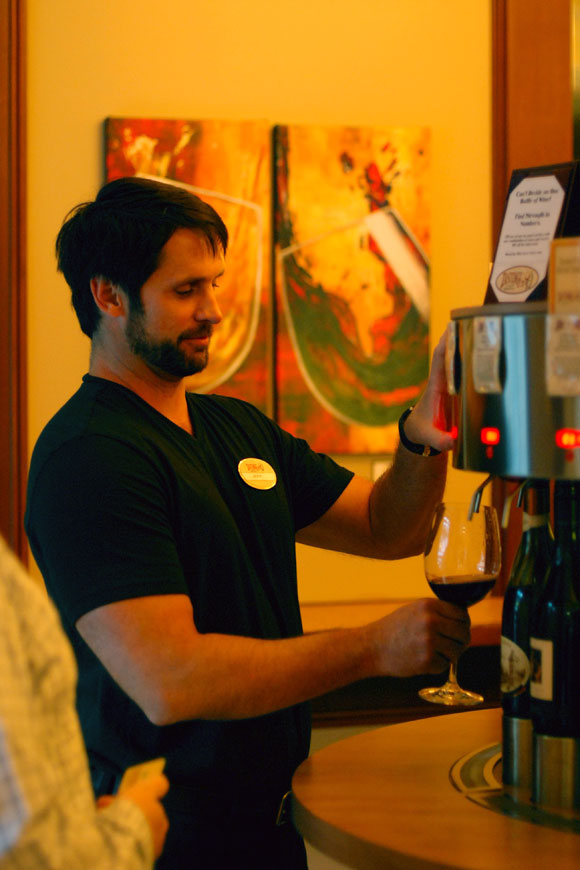 Here is our waiter, Jeff, showing us how it's done!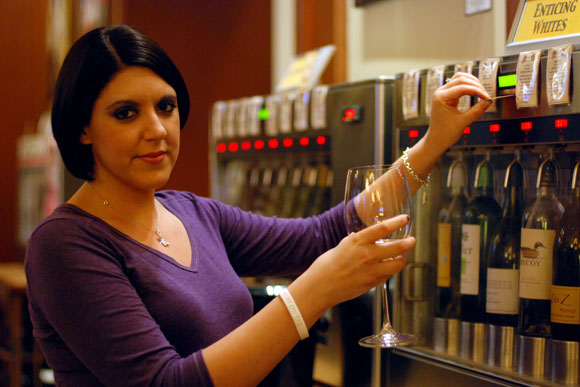 Here's Jenni giving it a try. I think she liked it!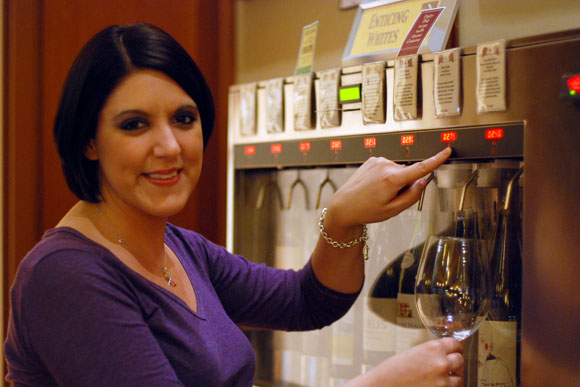 The prices varied depending on which type you decided to taste. It could get pretty expensive tasting all the wines. The trick is to find a wine you like and order a bottle.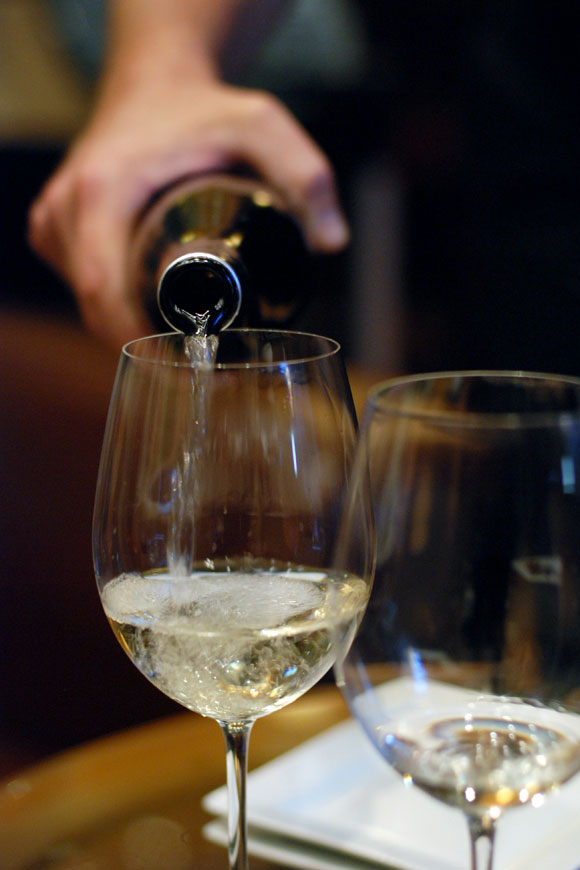 I forget which wine we chose (Jenni chose it), but it was scrumptious. After we tasted our fill, it was time to order some food.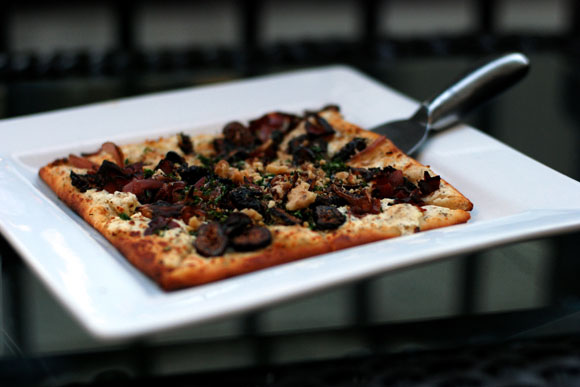 I had a delicious flatbread pizza with figs and goat cheese. Yum!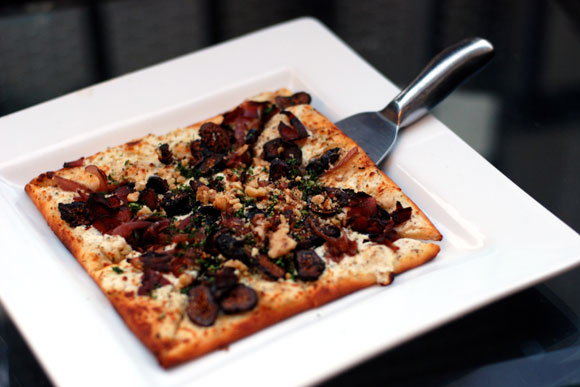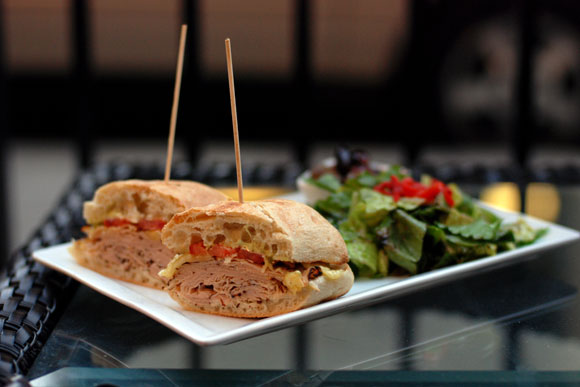 Jen had a gourmet sandwich. I love the little toothpicks!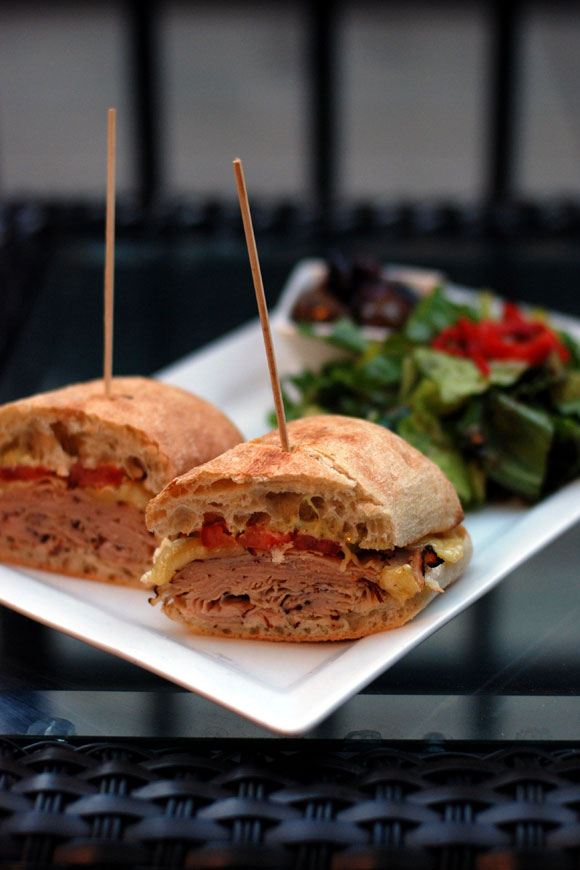 All in all, Tastings was a tasty experience. I highly recommend it! Check out their website at www.awineexperience.com.
Thanks for blogstalking, all!
-Adam