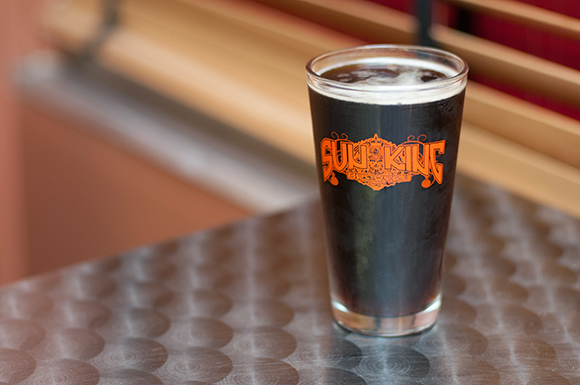 A little bit of history. The Virginia Avenue corridor began to emerge as the Indianapolis South side's commercial center in the 1860s when the Citizen's Street Railway Company laid tracks down Virginia Avenue and located a turnaround in 1864; the neighborhood began to be known as 'the End' by local residents. Nearly 150 years later, these original streetcar tracks were unearthed in the process of construction of the Cultural Trail on Virginia Avenue in 2011.
Inspired by this bit of history, the "End of the Line" Public House opened in 2011 as a friendly local watering hole for residents of and visitors to historic Fountain Square. I recently had dinner there with Amanda Doyle, editor of Where Magazine. Definitely had to get some pictures for the upcoming issue.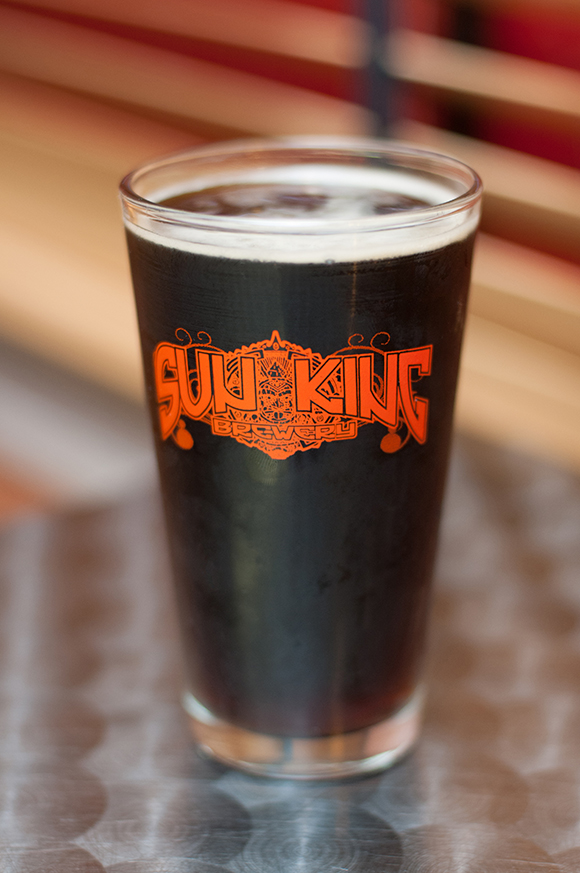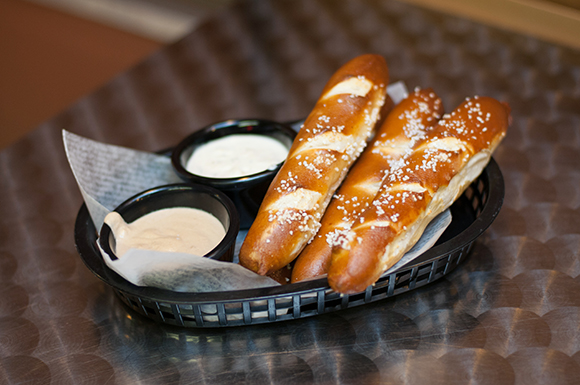 I love pretzels. One might even say I am a pretzel connoisseur. That being said, these pretzels are near the top of my list of best pretzels ever. Light, airy, fluffy, delicious. They come with Havarti dill and Stout beer cheese sauces.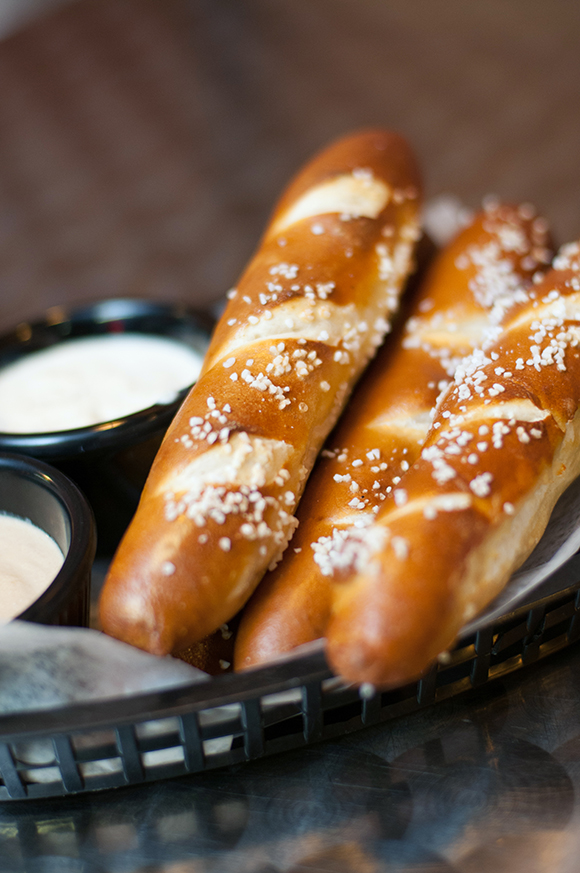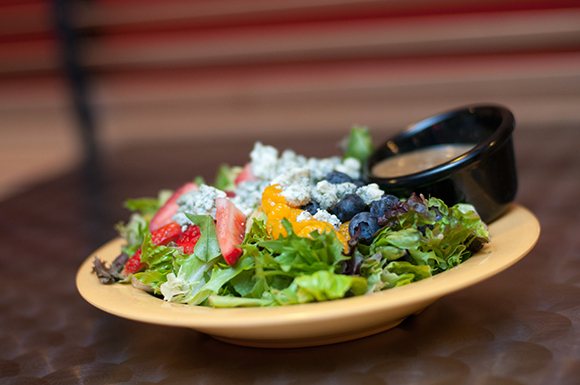 Amanda ate this colorful Gingham Salad, filled with mixed greens, poppy seed vinaigrette, mixed berries, mandarin oranges, toasted pecans and blue cheese.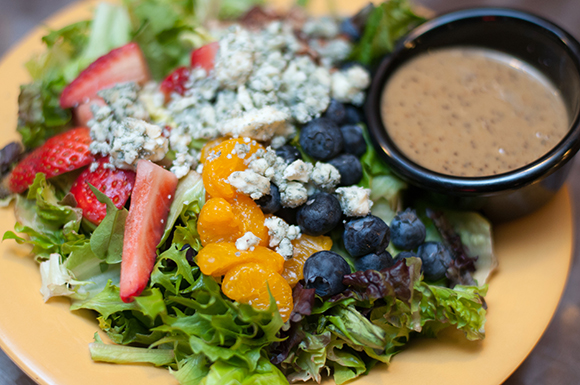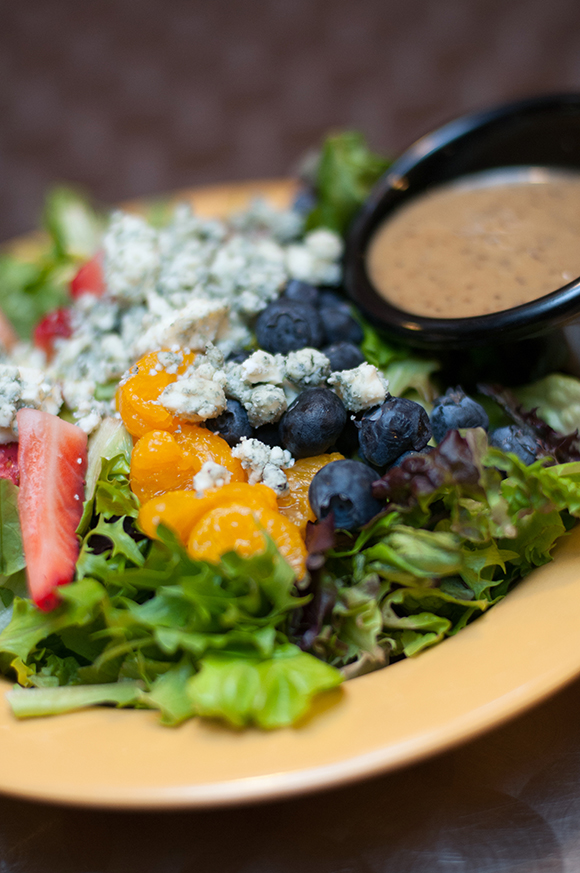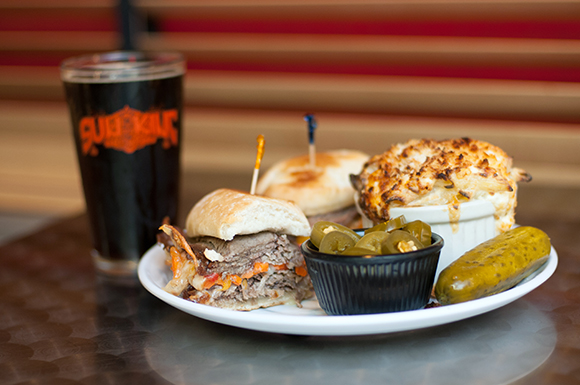 I had The Big Jesse, a sandwich as big as Texas, named for the creator in the kitchen. 8oz of marinated, thinly sliced brisket, oven baked on Italian roll with jalapenos, onions, carrots, roasted peppers & provolone cheese. What's that on the side, you ask? It's White Cheddar Mac & Cheese Bake. SO GOOD!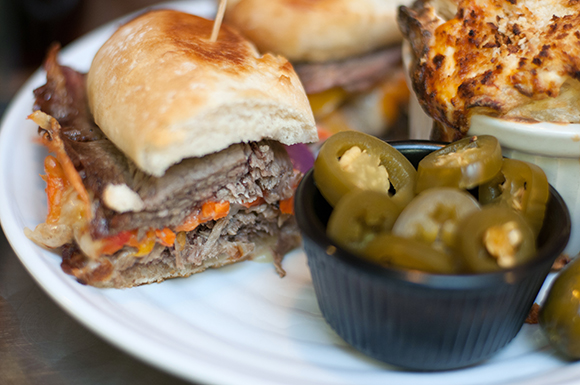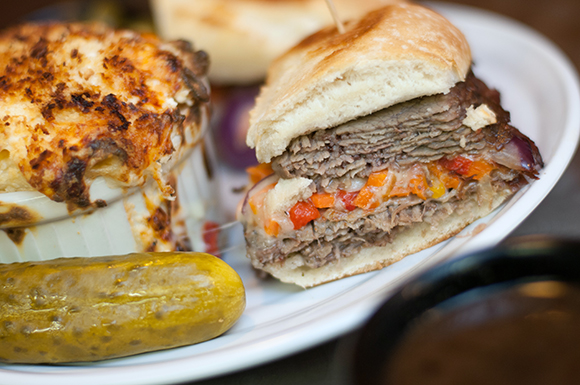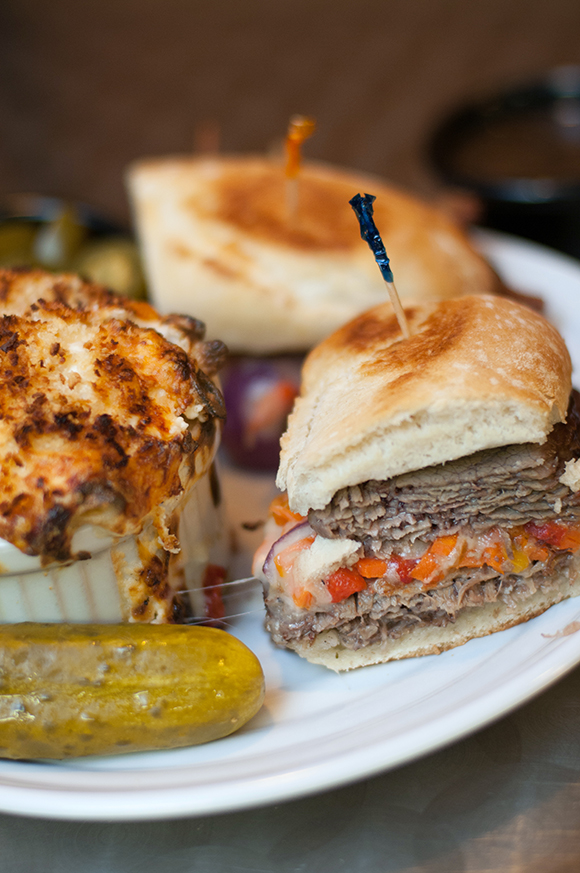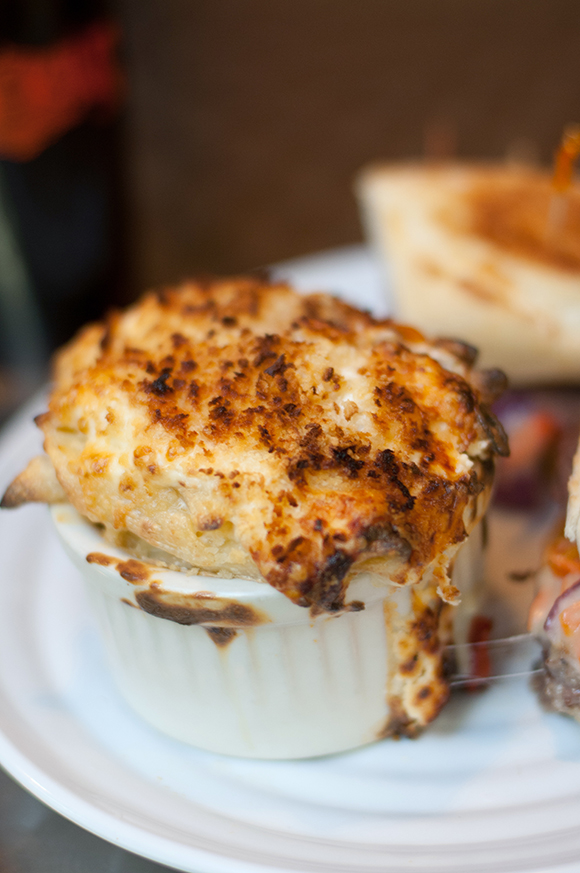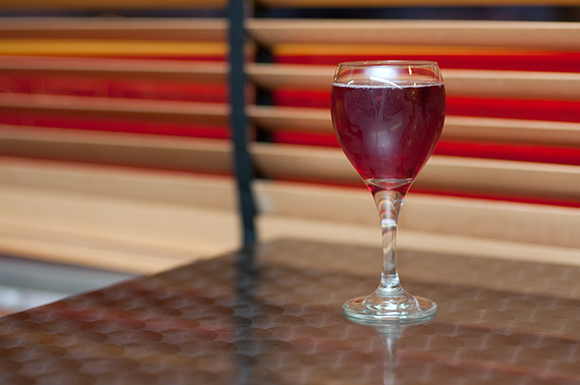 Of course, alcohol was had by all.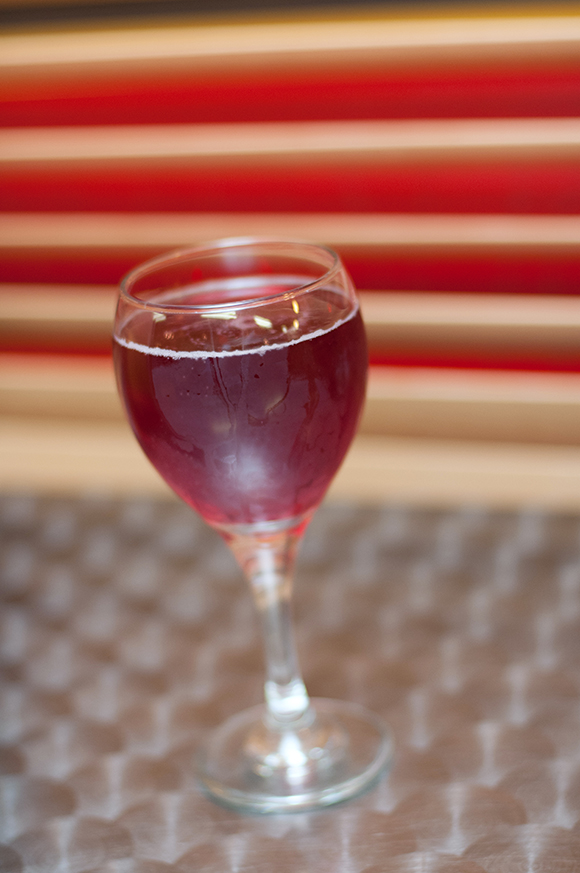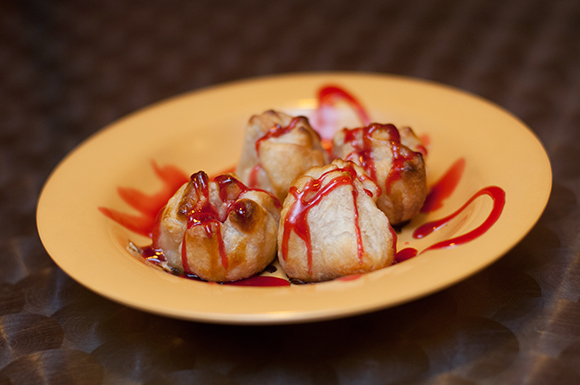 For dessert, we also shared these delicious pastry puffs. Honestly, I forget exactly what is in them, but don't they look delectable?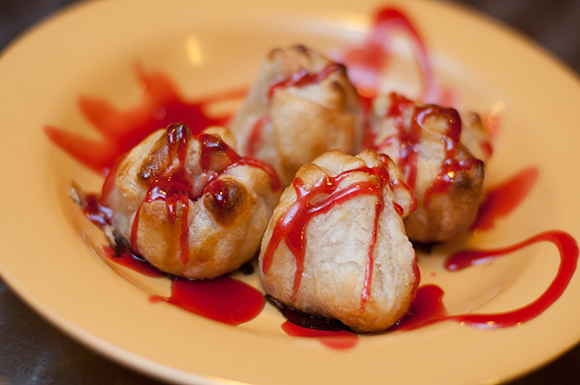 The End of the Line serves lunch and dinner Wednesday and Thursday 11:00am – 11:00pm, Friday and Saturday 11:00am- 12:00am, Breakfast is served Saturday 9:00am – 11:00am and Sunday 9:00am – 1:30pm. Closed Monday and Tuesday. I had an absolutely amazing meal with Amanda, and this is another new Indianapolis favorite. Stop on by, blogstalkers, and have a meal, then walk around and enjoy everything Fountain Square has to offer.
-Adam