Opa!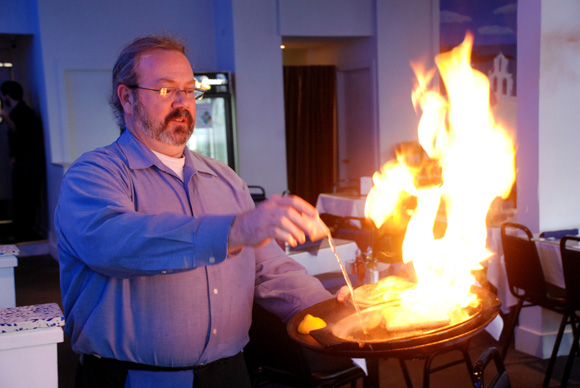 Opa!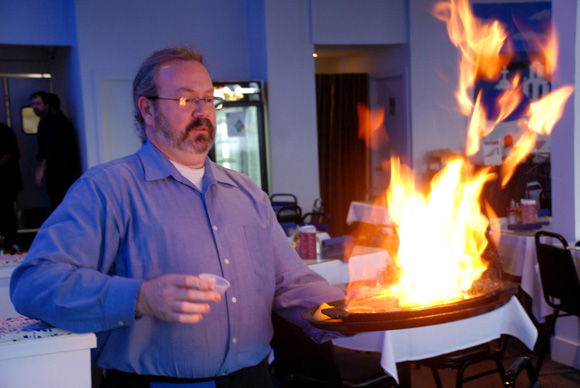 Opa!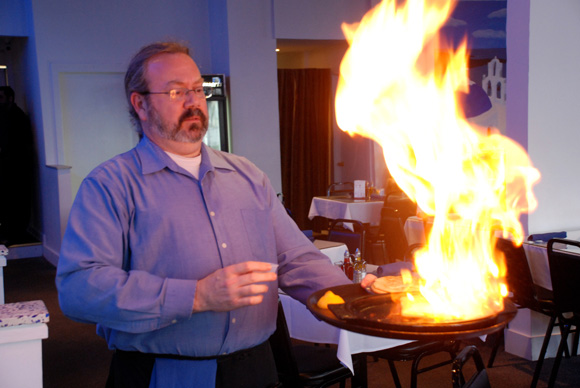 Hello blogstalkers! It's been quite some time since I've posted, but believe me, it's not because I haven't had anything worth posting about. Since starting Seegull Media full time at the start of this year, I've been working non-stop! Now that I'm FINALLY starting to get caught up, you can expect to see everything I've been working on as I get it all posted. First, which is actually the most recent, is dinner at the Santorini Greek Kitchen in Fountain Square, Indianapolis. My wife and I had dinner there tonight because I was tasked with taking some photographs for Where Magazine. As you can see, we started off with the famous flaming cheese, Saganaki! Our server, Jeffrey, was an absolute delight the entire evening.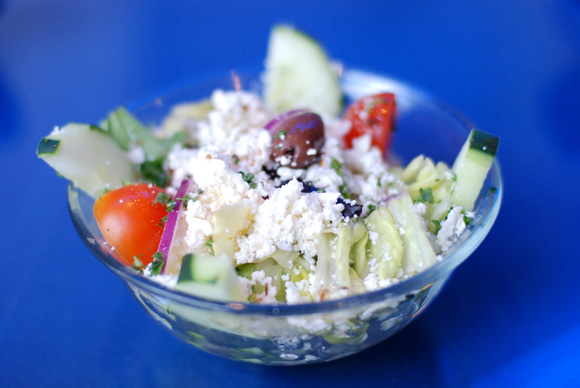 After we devoured the Saganaki, we moved on to the traditional Greek Salads. You have to love all that Feta cheese!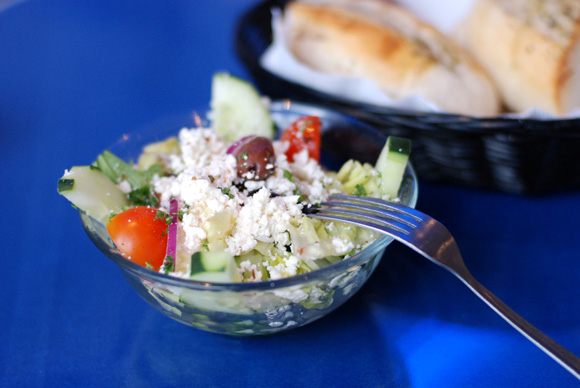 Yum!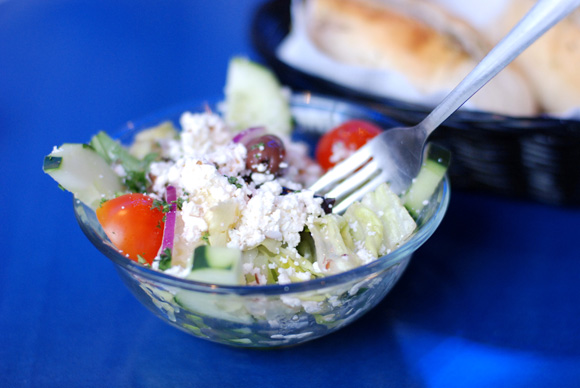 My favorite part is the olive. Jenni gave me hers because she doesn't like them (lucky me!)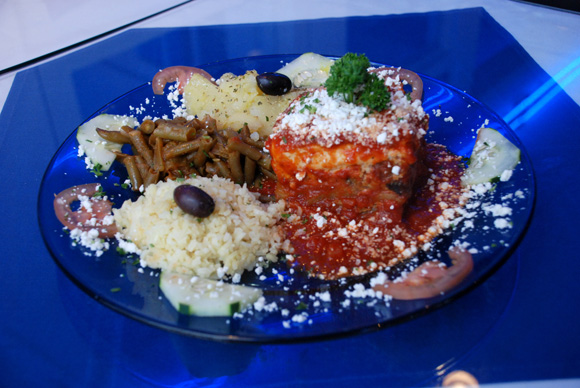 After the salads came the main courses. Jenni got the Moussaka.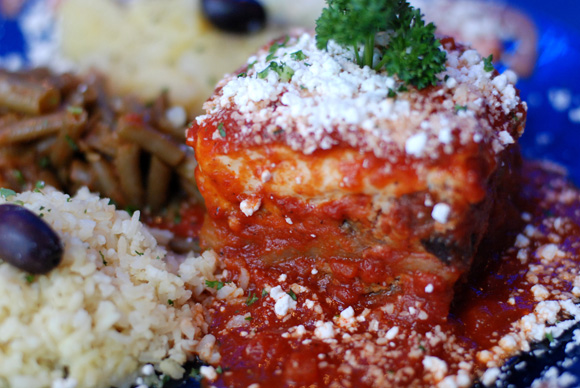 Moussaka close-up!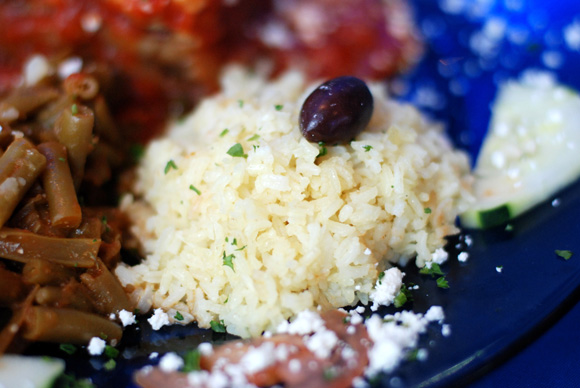 All entrees come with rice…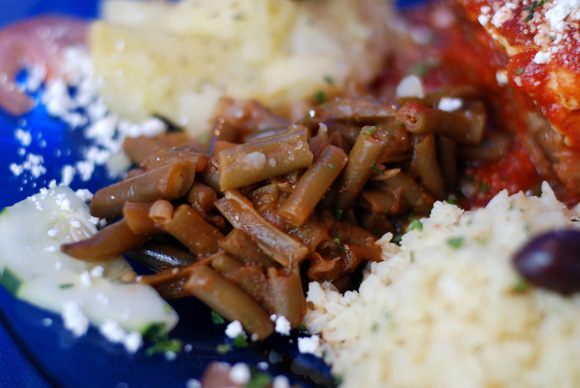 Greek style green beans…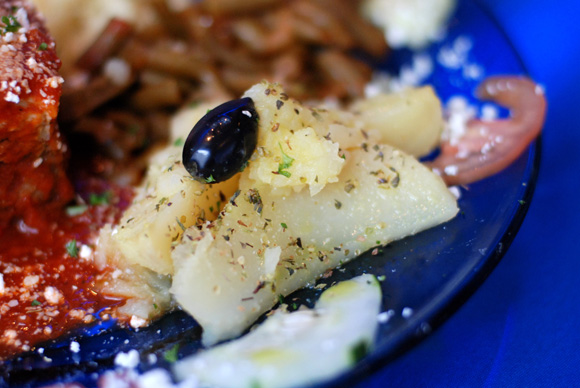 and potatoes.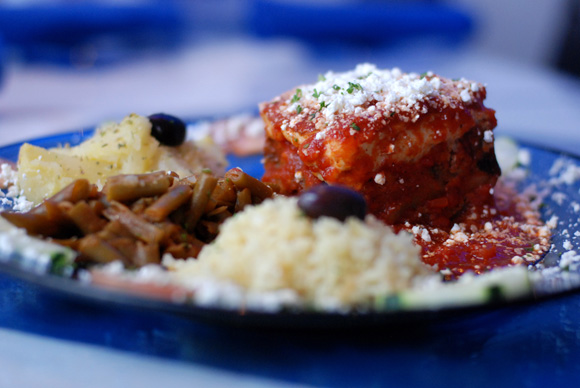 Jenni let me try it. I have to say it's pretty awesome, but I really prefer…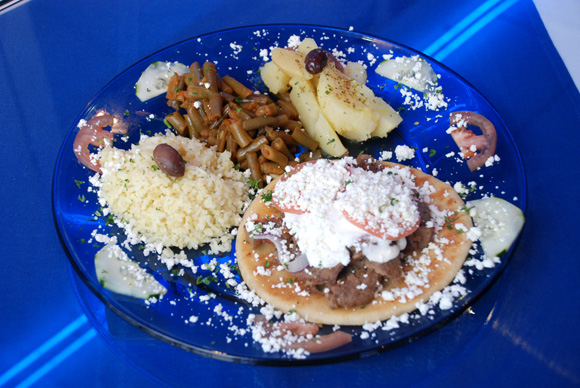 The Traditional Gyros! I just loooooove that meat. It's a lamb and beef combination, slowly roasted for optimal flavor.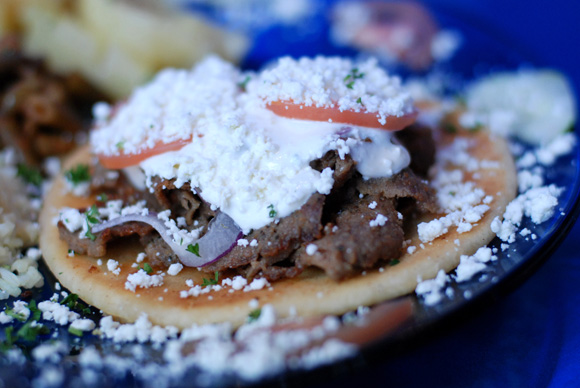 I'm sorry if you're vegetarian, but I can't help myself. Food porn!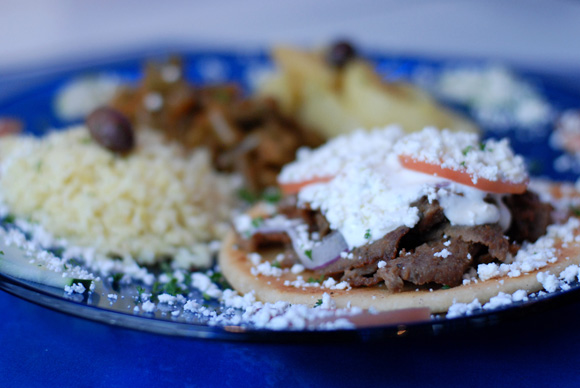 After that, I thought it couldn't get much better, but then came dessert.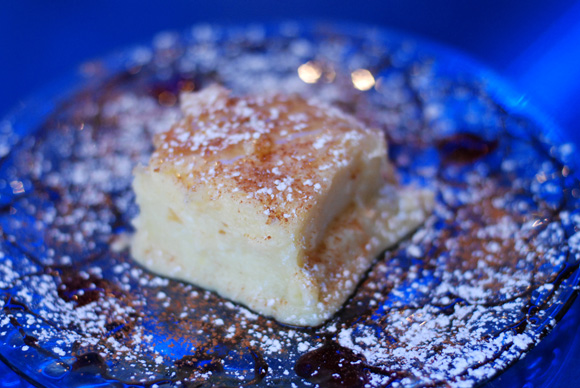 Jeffrey talked us into the Galaktabouriko. Don't ask me how to pronounce it. I couldn't to save my life. But boy was it good!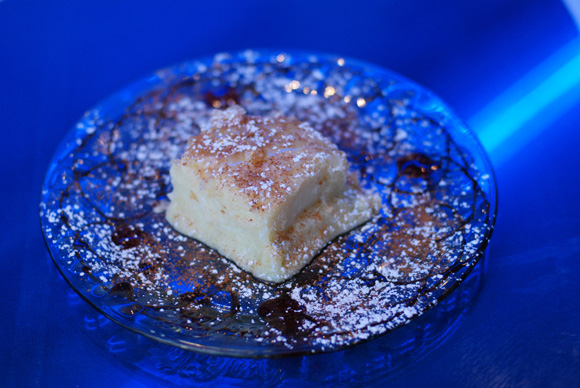 It's a sweet Greek custard with phyllo crust on the top and the bottom, garnished with cinnamon.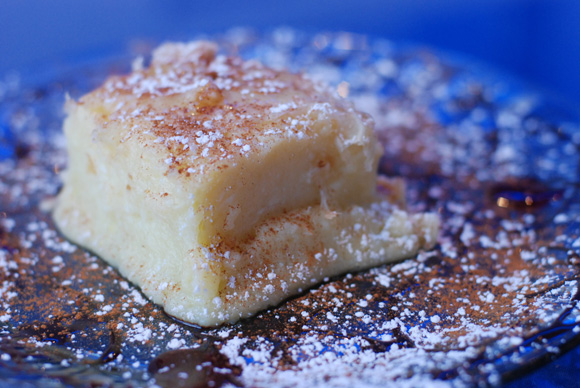 It was the perfect end to a perfect meal. The Santorini Greek Kitchen has some of the best Greek food in all of Indianapolis, and has continually been rated one of the TOP 25 Restaurants in Indianapolis by Indianapolis Monthly Magazine. It was also chosen "Best Greek Retaurant" by the readers and staff at NUVO weekly newspaper. I highly recommend you visit if you haven't… and if you have, go again!
Thanks for dropping by, blogstalkers. TONS of updates coming post haste!
-Adam