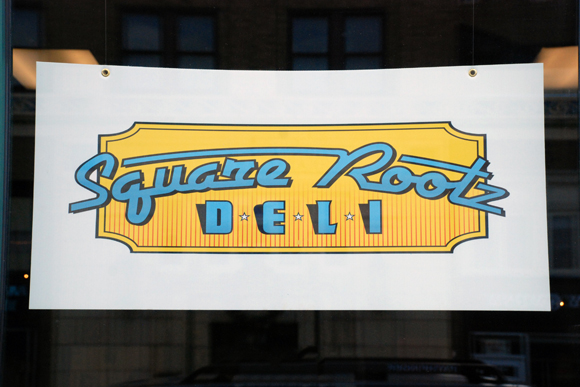 Nestled on a quiet street in the Fountain Square District of Indianapolis is a quaint deli called the Square Rootz Deli. Jenni and I have driven by many times before, but it wasn't until I got called by Where Magazine to take some pictures that we knew it was there. I have to say, we've been missing out. The Square Rootz Deli is some of the best comfort deli-style food you can get in Indianapolis.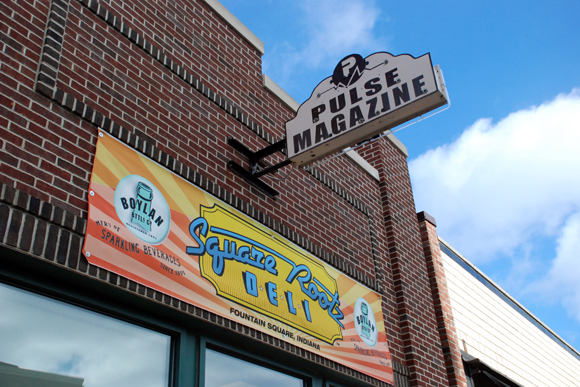 It's hard to tell from the outside, but the Square Rootz Deli is AWESOME! I was told they're going to be getting a new spinning sign in a few weeks, which should definitely help people know they are there.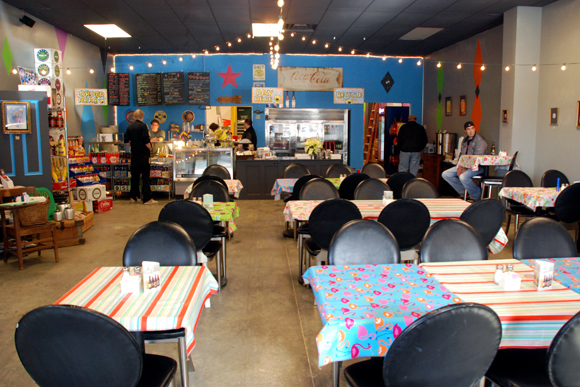 When you first walk in, you're greeted by a pretty big space with lots of tables and seating. I love the atmosphere and decor.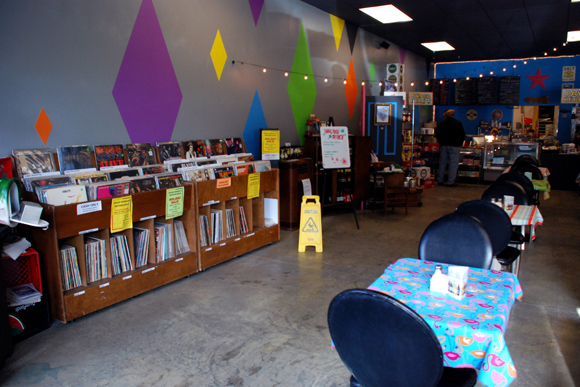 On the left wall are some vintage LPs which you can buy. It's a nice added touch. The entire wall is also filled with local artists works. All the businesses in Fountain Square are all about local community.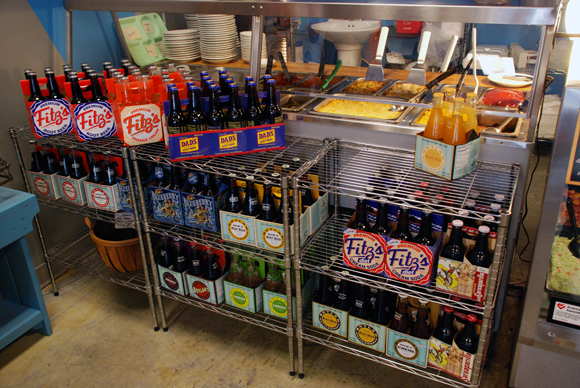 One of the best parts about the Square Rootz Deli are all the sodas and pops you can get. Personally, I went with a Bulldog Root Beer. Jenni went with a Diet Creme Soda. Yum!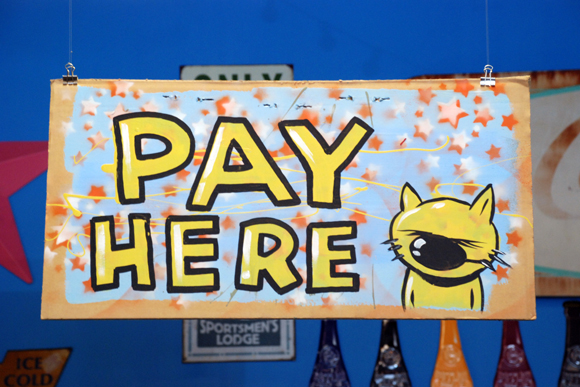 Love the signage!
This is the owner, and also our waiter for the day, Jeff Reuter. He's a great, personable guy who runs a great establishment.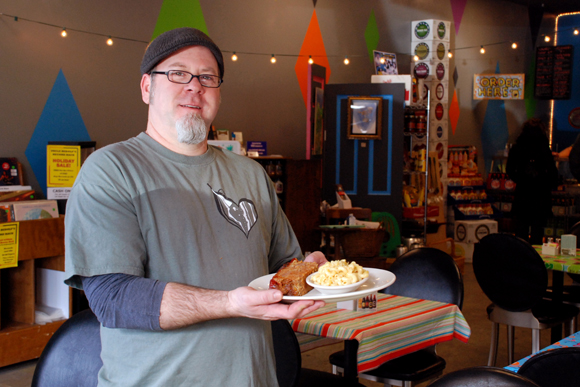 He's holding the dish I ordered, Meat Loaf with Mac and Cheese!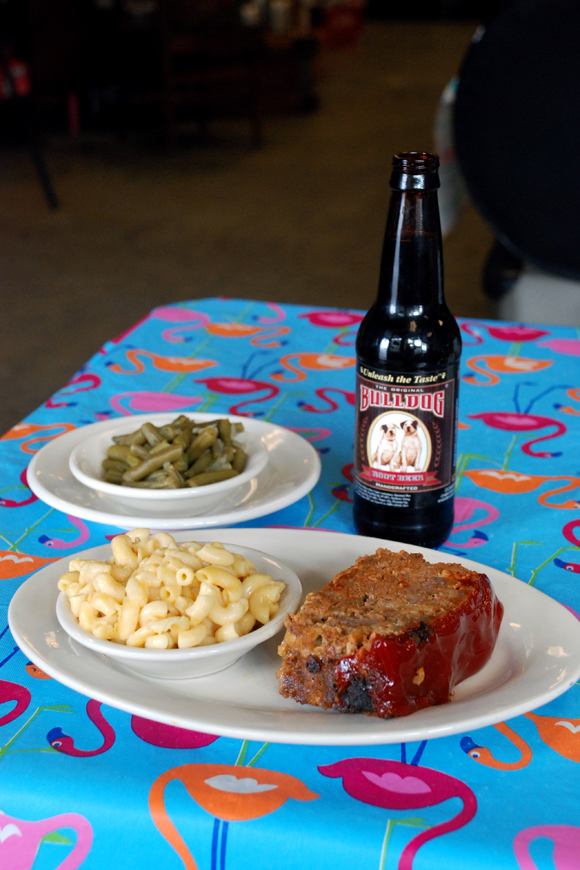 I also got a side of Green Beans. Yeah, that's what I call comfort food.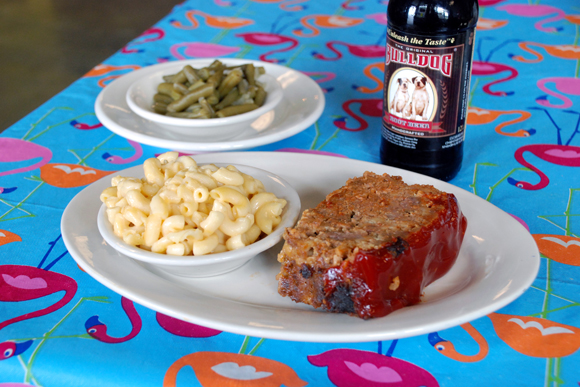 And I have to mention again the crafted Root Beer. I wanted another, but alas it was the last one!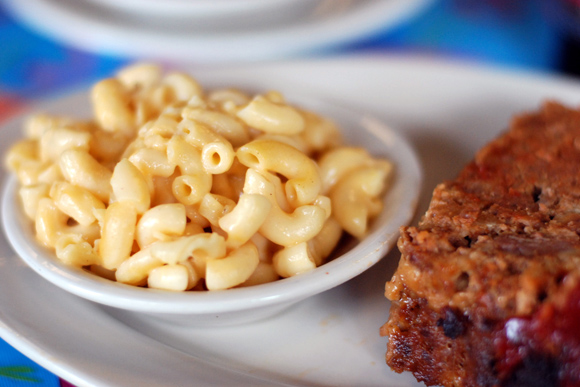 Macaroni close up.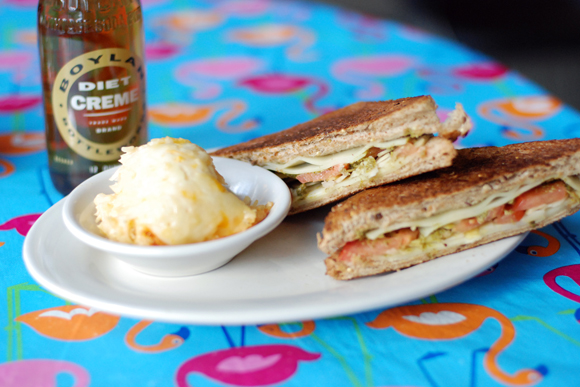 Jenni had the Rootz Grilled Cheese Sandwhich with a side of Cheesy Hash Brown Potatoes and a Diet Creme Soda.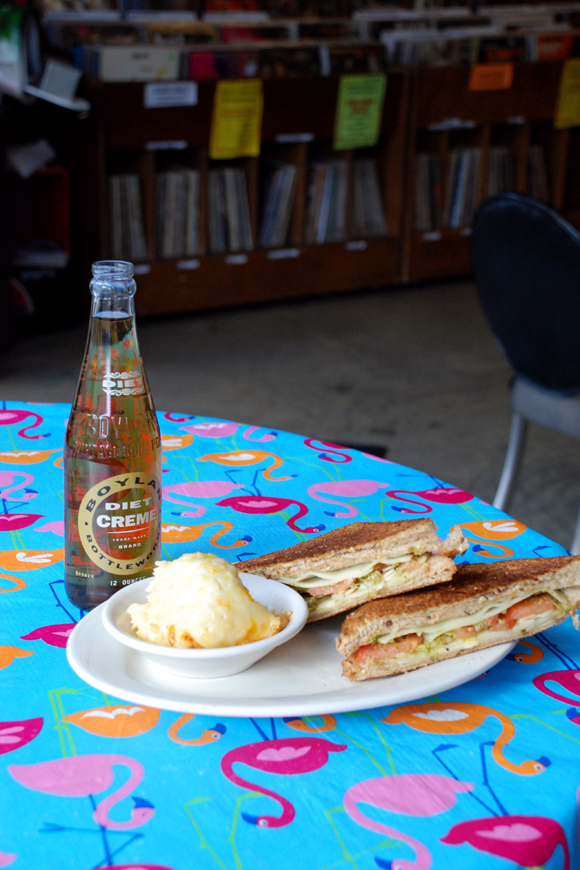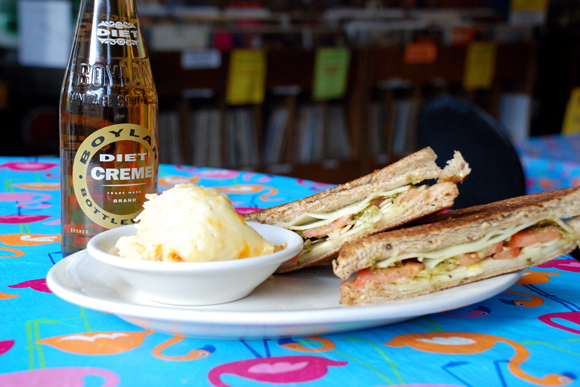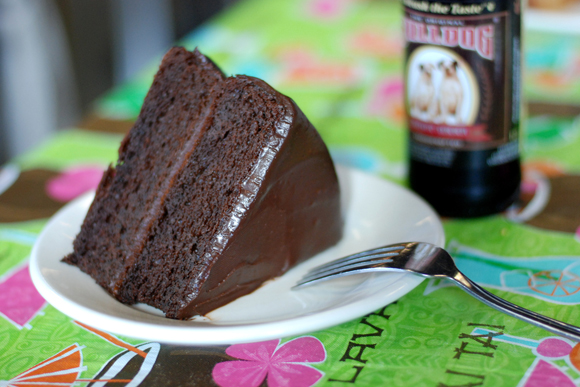 For desert we had the very last piece of Chocolate Cake. Yum! The icing was perfectly ooey gooey.
All in all, the Square Rootz Deli is an amazing place to eat. Jenni and I will definitely be going back, especially because all of this only cost a little over $20! Great deal! I hope your mouths are watering, blogstalkers. I just ate it and I wish I could go back already.
-Adam
***UPDATE*** Alas! The Square Rootz Deli is no more! Sorry, blogstalkers, but if you had your hearts set on eating any of this food, you're out of luck.