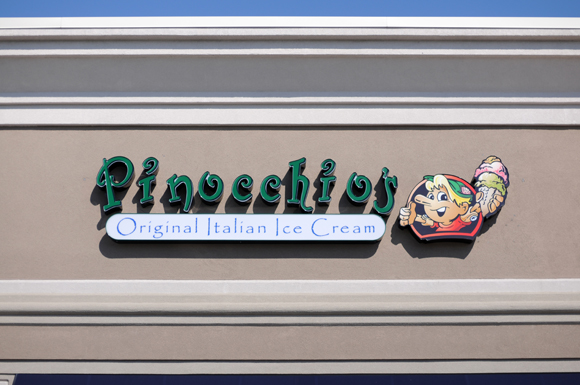 I recently attended the grand opening of an amazing new ice cream shop on the South Side of Indianapolis. I'm a South Sider myself, and Greenwood has a new gem with Pinnochio's Original Italian Ice Cream.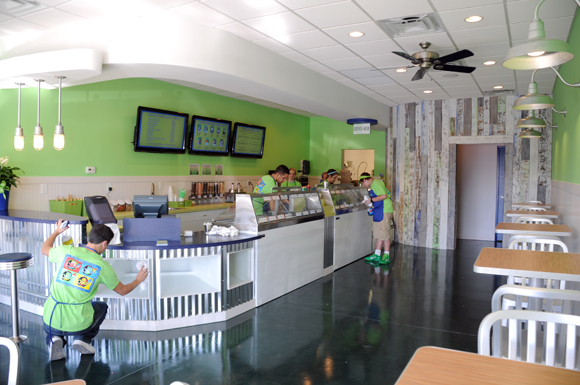 I was literally the first person to arrive at the special grand opening event. It was great to see all of the new employees busy cleaning every surface to make sure the store was spotless. First impressions count, you know! Personally, I love the decor, look and feel of the place. It was modeled to be reminiscent of the original Pinnochio's, which is located on Sanibel Island off the coast of Florida.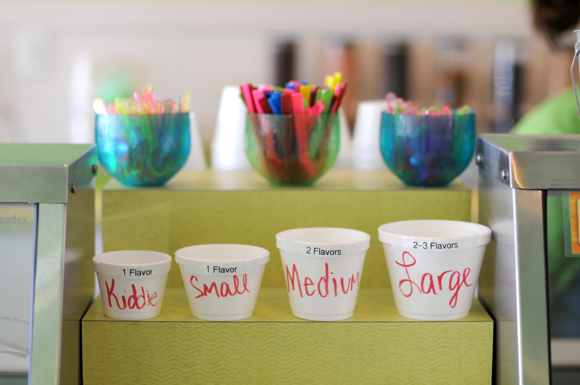 Plenty of options for sizes, though I do recommend the waffle cone. There are also plenty of options for flavors! There are two unique flavors to Pinnochio's – the World Famous Sanibel Krunch and the Dirty Sand Dollar.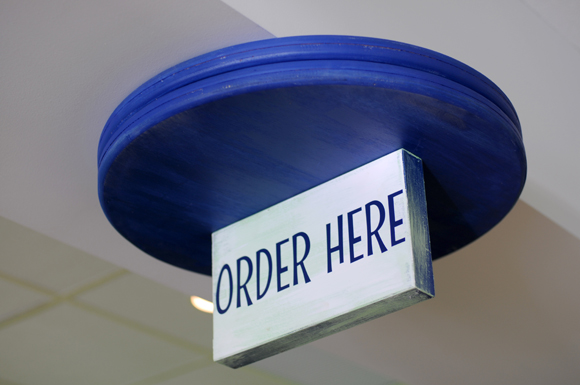 I was happy to be the first official customer!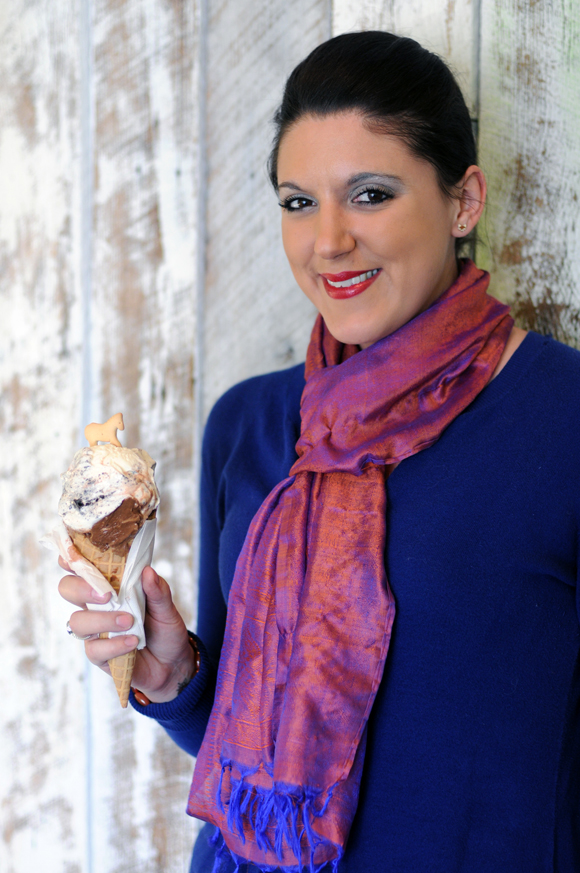 Followed closely by my wife, Jenni. Here is Jenni posing for me as she enjoys a cone filled with Chocolate ice cream and Sanibel Krunch.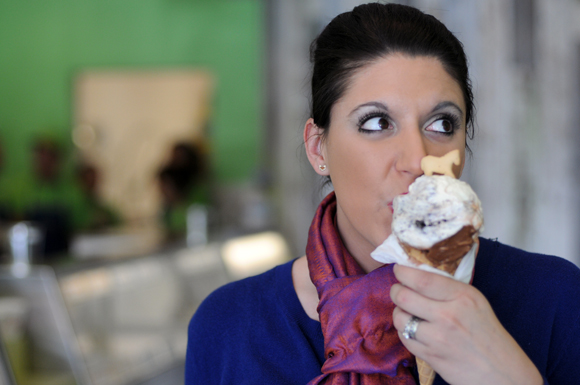 Every ice cream served comes with an animal cookie on top.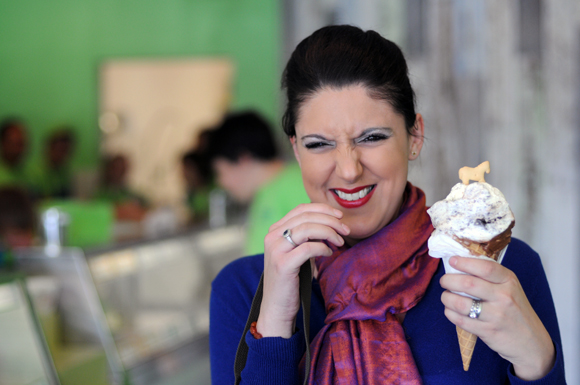 I forget what I said to make Jenni laugh, but it must have been hilarious!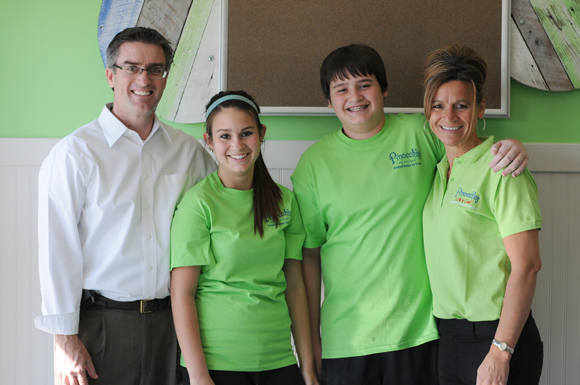 Meet the family responsible for opening up Pinnochio's here in Indiana. Mandy and Jim McGovern began enjoying Pinocchio's Original Italian Ice Cream years ago when they vacationed in Sanibel Island, FL. They liked it so much, they decided to open up a store here in Indy. It's a family business, too! Their daughter, Miranda, is a manager, and their son, Alec, helps out too.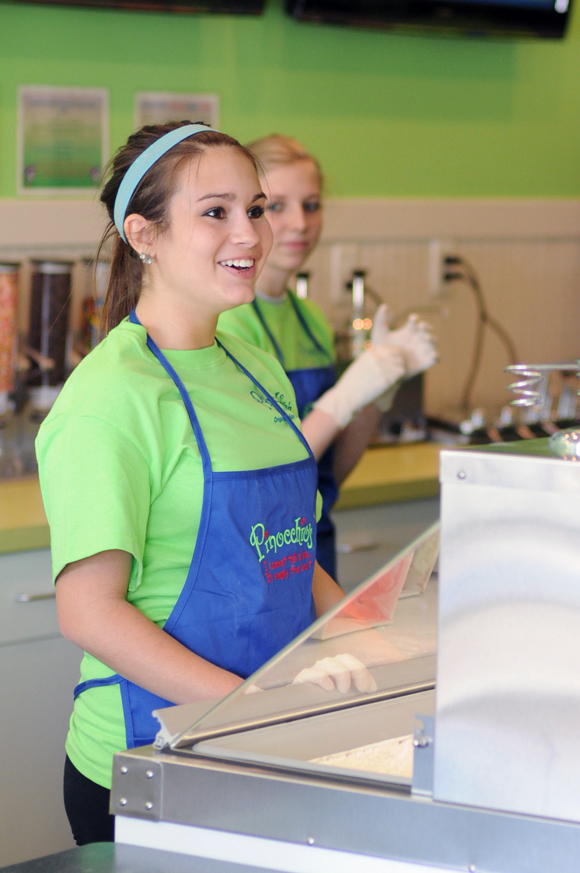 Miranda has a great personality, too. She rattled off facts about the ice creams with pleasure, and knows all the flavors and ingredients inside and out. She spent her entire Spring Break at the original store down in Florida being trained as a manager.
Mandy's niece, Stefanie, is also a manager. Honestly, the entire staff is super nice and obviously loves the ice cream they're selling.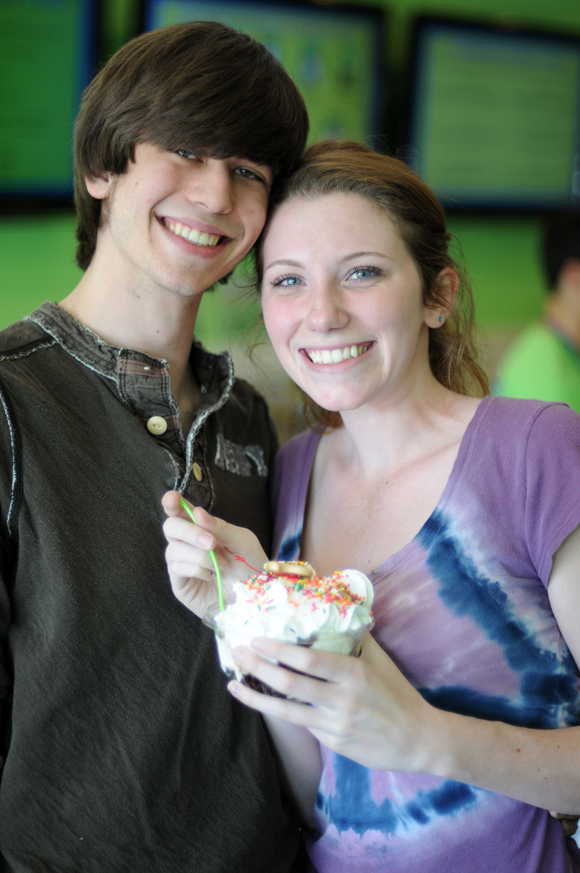 The customers like it too! Here's a couple enjoying what looks to be a delicious Sundae.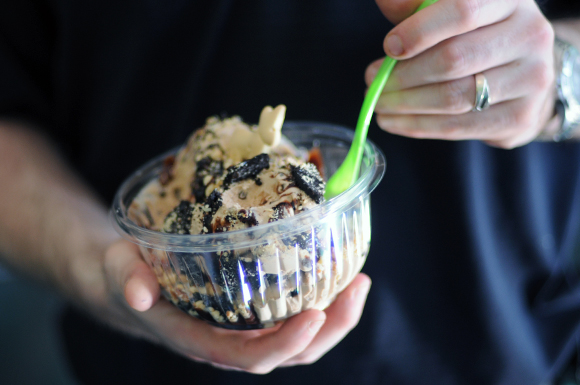 Another delicious looking treat! While I didn't get to try this chocolate concoction myself (I was already stuffed beyond belief), this is definitely what I'm getting the next time I go back.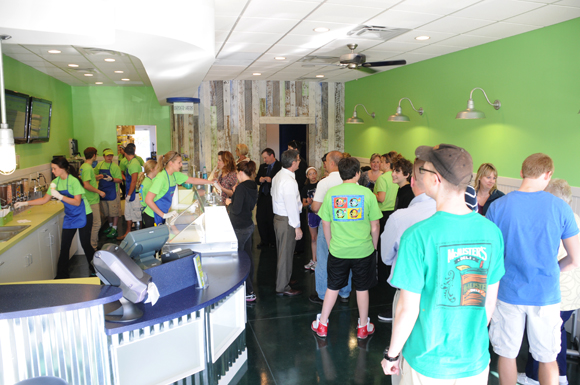 The next time you're down in Greenwood, blogstalkers, I highly recommend checking out Pinocchio's. It's the perfect treat on a hot day, and lucky for me they're only a few miles from my house. Why go to Sanibel Island when you can get a little piece of it right here in Indy?
-Adam