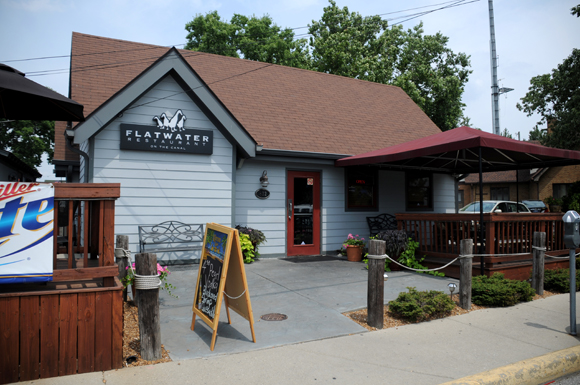 I wasn't sure what I was going to do for lunch today, when I got a call from Where Magazine to take some last minute pictures of the Flatwater Restaurant in Broad Ripple. Perfect timing! The Flatwater Restaurant is a great place to kick back and relax, meet up with friends and family, share some laughs, and enjoy good eats and drinks.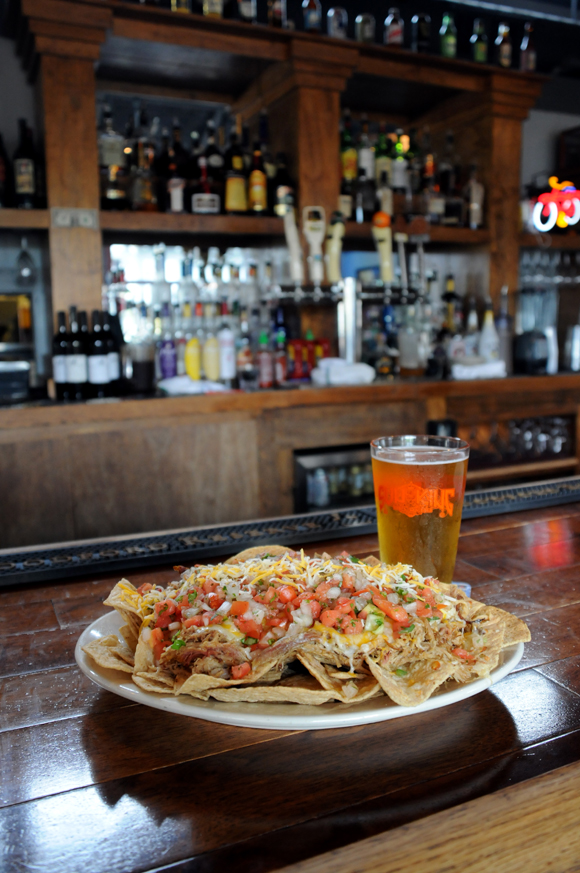 I met with Lesley, who works for Where, and together we (tried) to eat all of these delicious homemade pulled pork nachos. And as always, Sun King Sunlight Cream Ale is a perfect match.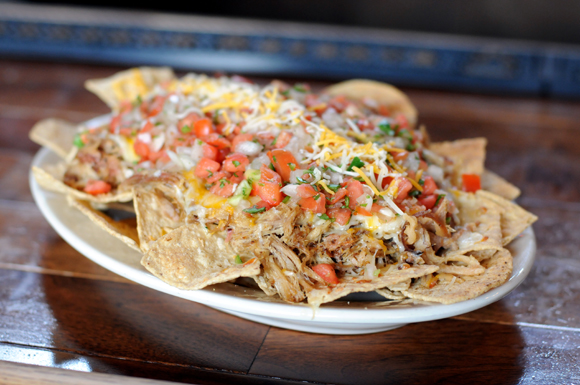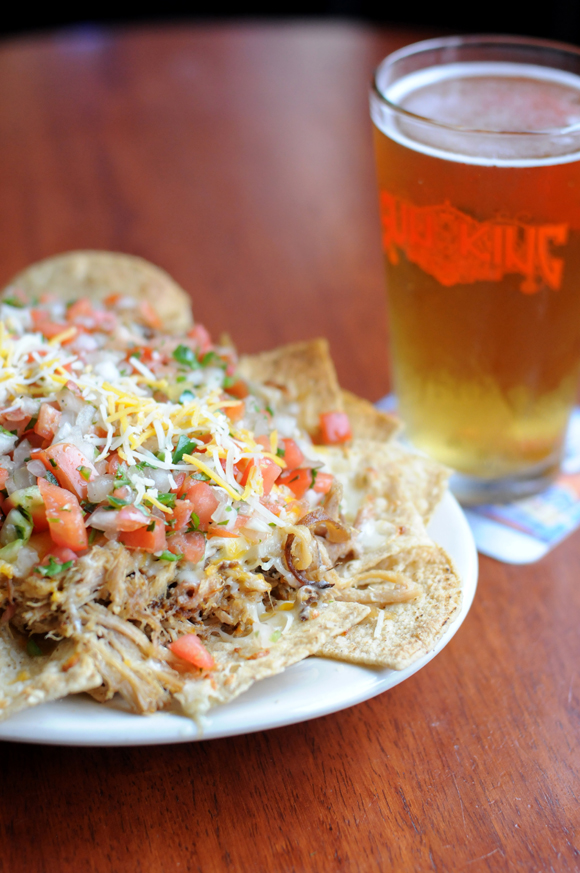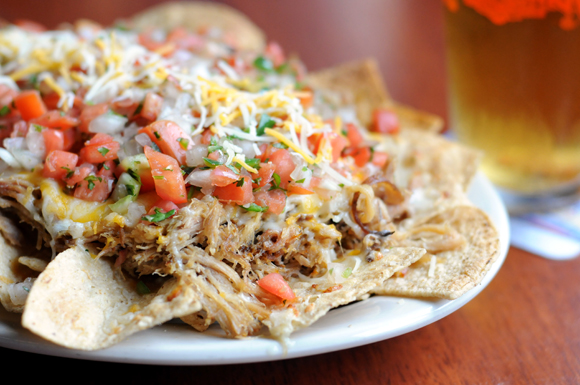 Honestly, we barely put a dent in eating the whole plate. This alone would have made a great lunch.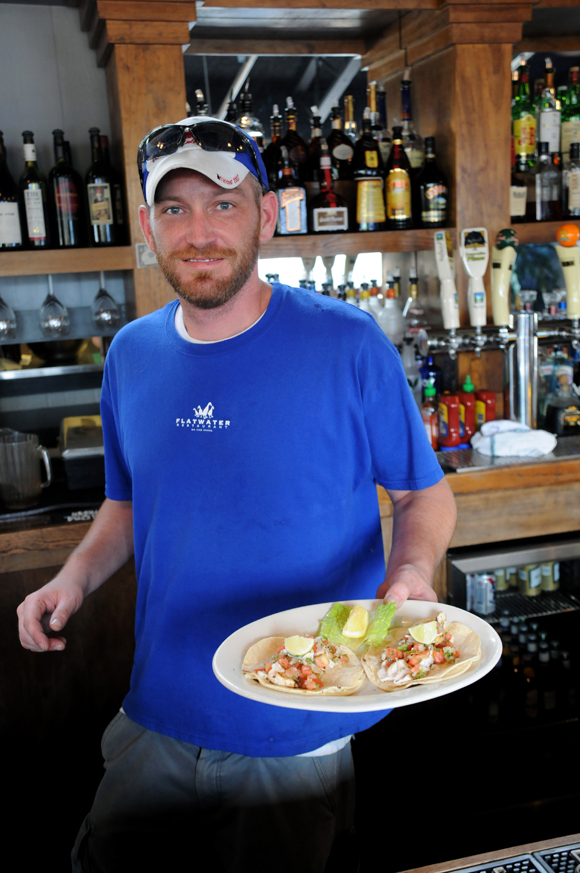 But there's more! Lesley ordered the Mahi Mahi Tacos, one of the most popular dishes the Flatwater Restaurant offers.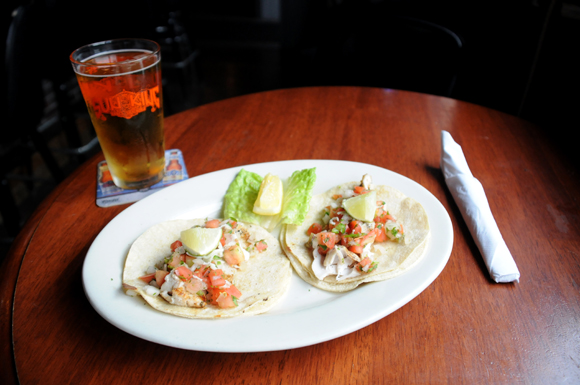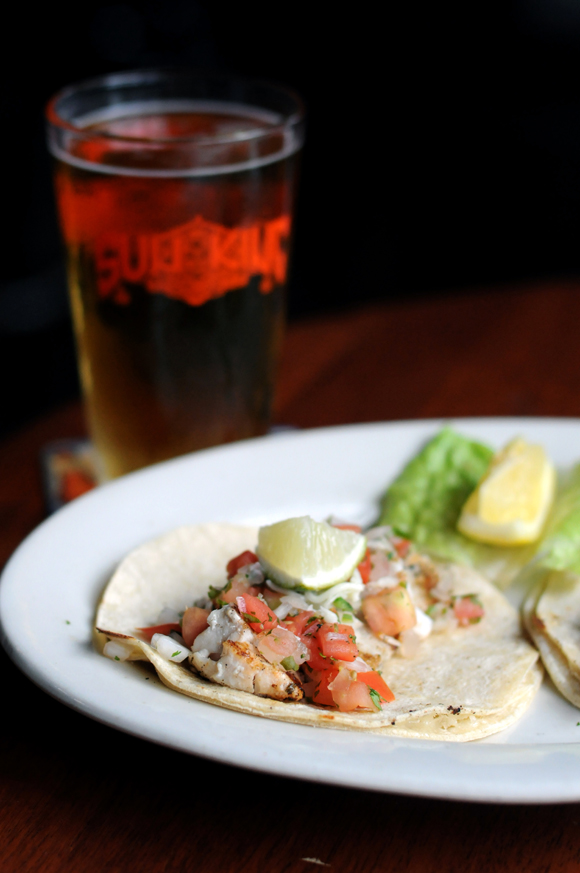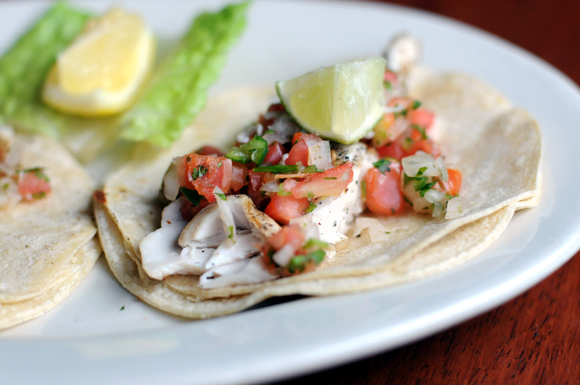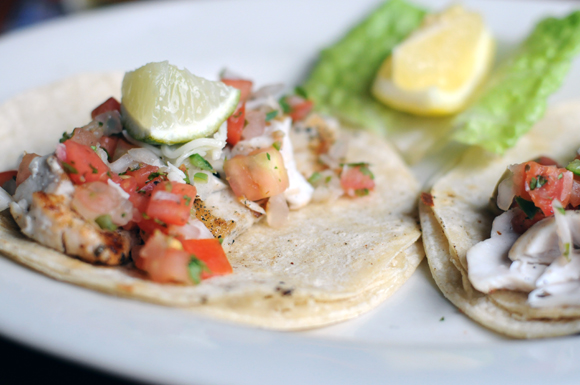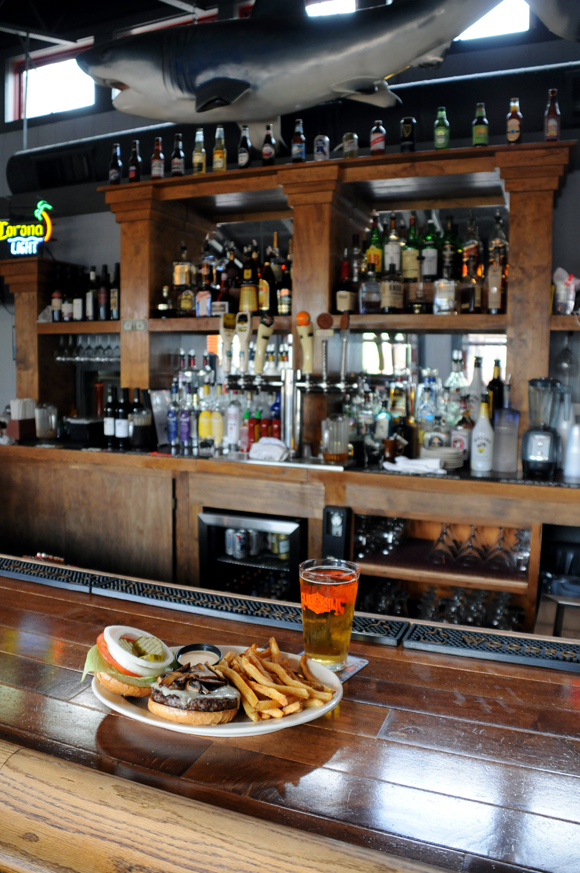 I, on the other hand, ordered a burger. When I go to a restaurant like the Flatwater for the first time, I can always judge how good it is based on the burger. The Flatwater passed my inspection with flying colors, because this burger was to die for. I also love the shark above the bar!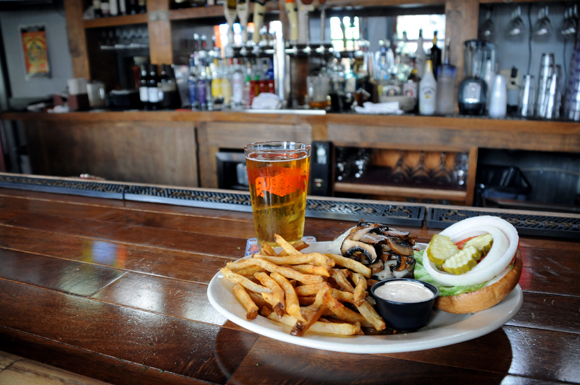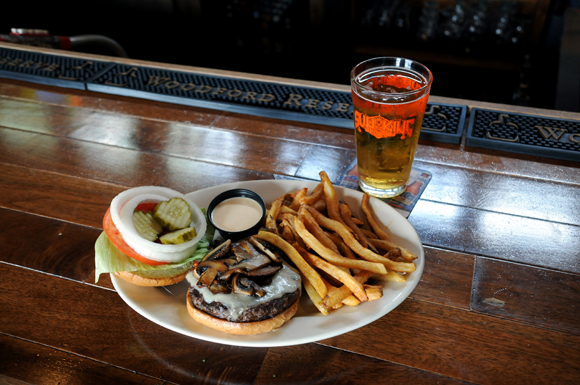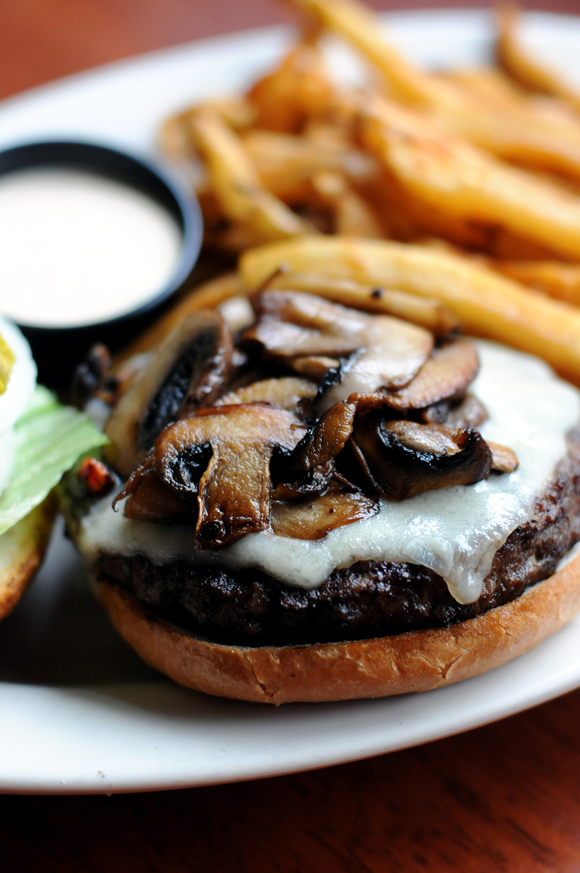 I have a small place in my heart reserved for mushrooms. Yum! The homemade fries are also some of the best in the city.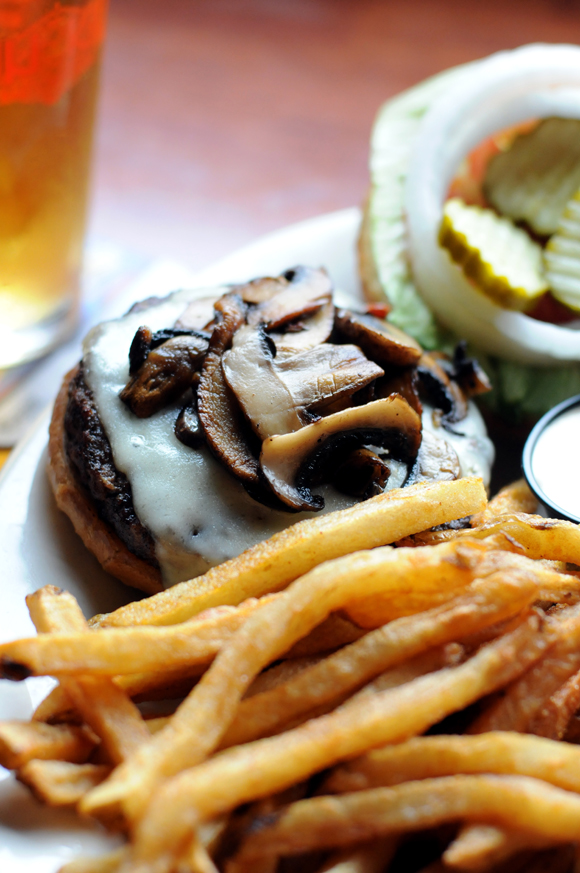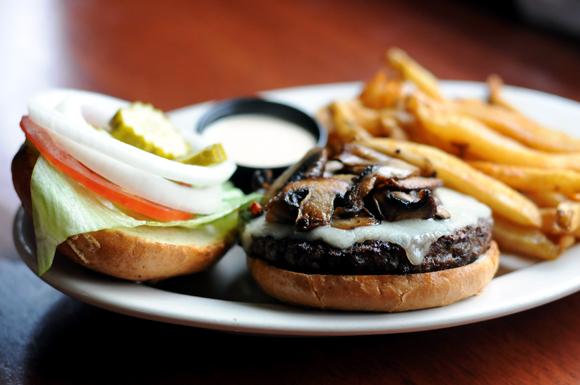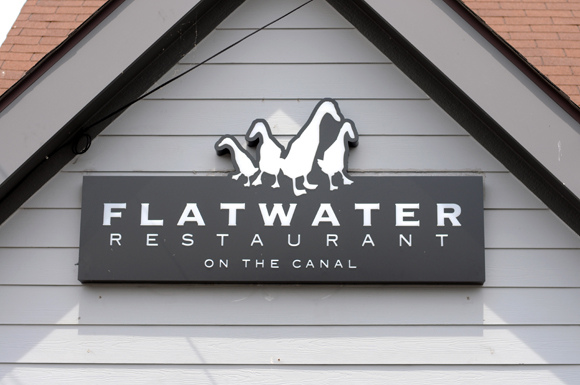 The Flatwater Restaurant is located right on the Canal. It was a little hot today, but you can sit out on their waterfront deck and watch the geese float by while you enjoy some amazing food. They also have live music 5 nights a week! Before today I hadn't actually heard of the Flatwater, but I'm definitely heading back there soon.
Check them out, blogstalkers!
-Adam