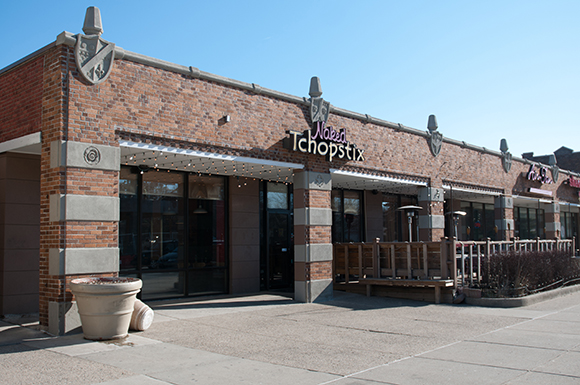 I've eaten at Naked Tchopstix before, but this is the first time I have ever had their sushi. In retrospect, I'm kicking myself for ever ordering anything else. Their sushi is absolutely fantabulous.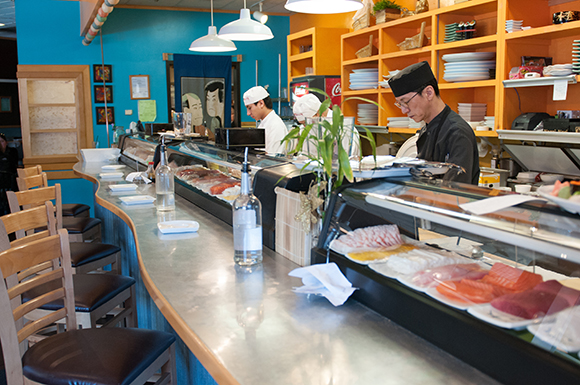 Naked Tchopstix is a Pan-Asian restaurant and sushi bar located in the heart of Broad Ripple. They use the freshest ingredients and secret, in-house sauces to present the best in Chinese, Korean, Japanese, and Southeast Asian cuisine. The sushi bar offers the freshest sashimi cuts, sourced directly from Hawaii and features a renowned assortment of cooked sushi rolls.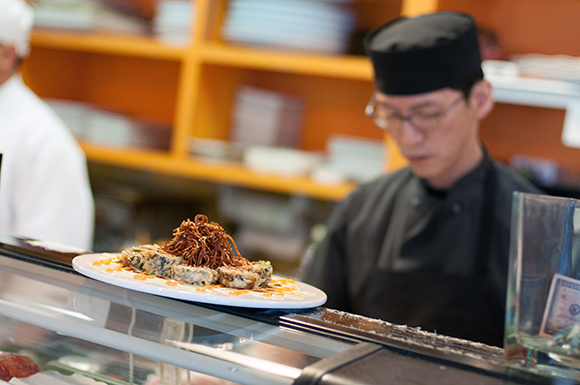 The first roll my wife Jenni and I tried isn't even on the menu. It came as a recommendation from our waitress, so if you go you should definitely ask for it by name. It's called the King Kong Roll, and it is incredible.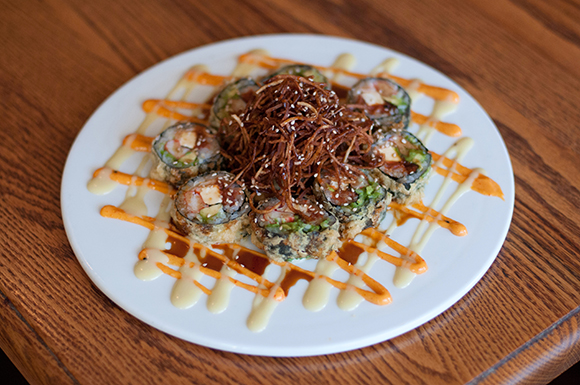 The King Kong Roll is chock full of shrimp tempura, crab, spicy tuna, avocado, cream cheese and unagi, all tempura fried and served up on spicy mayo and sweet wasabi. Again, it's not on the menu so ask for it by name!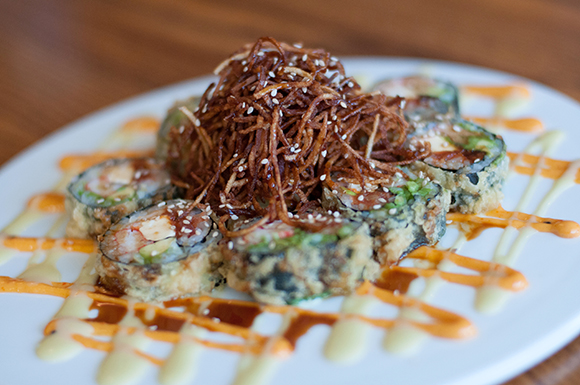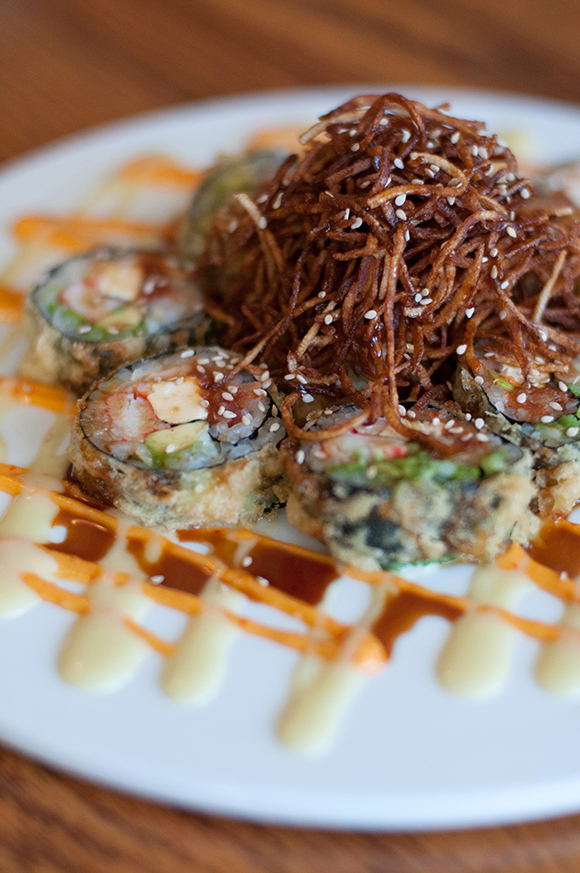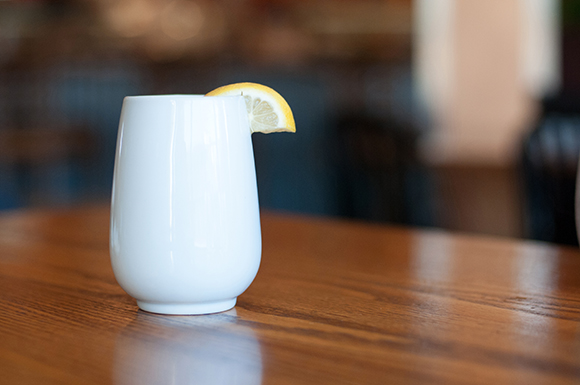 To wash this incredible sushi down, I got a cup of green tea with lemon. Very refreshing.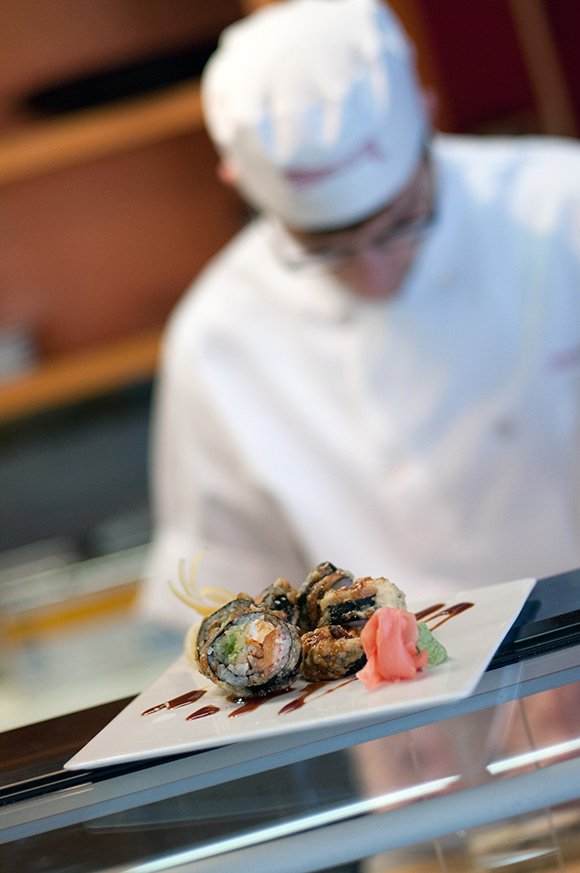 Next up we got the Fire Roll. It has masago, cream cheese, crab, unagi, and avocado. The entire roll is tempura-fried, too, and anything fried is extra delicious!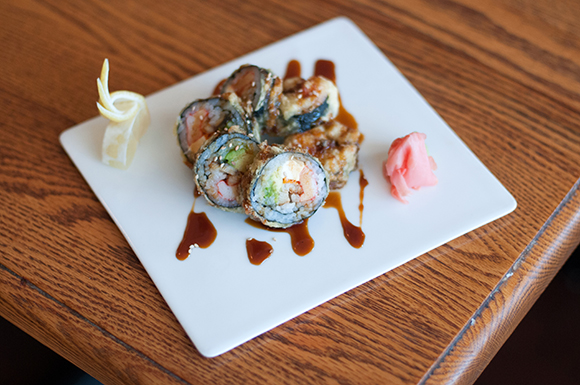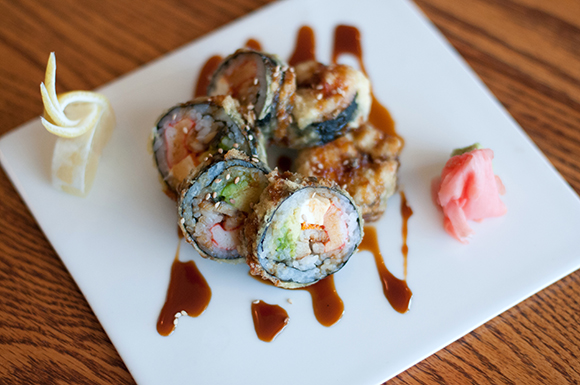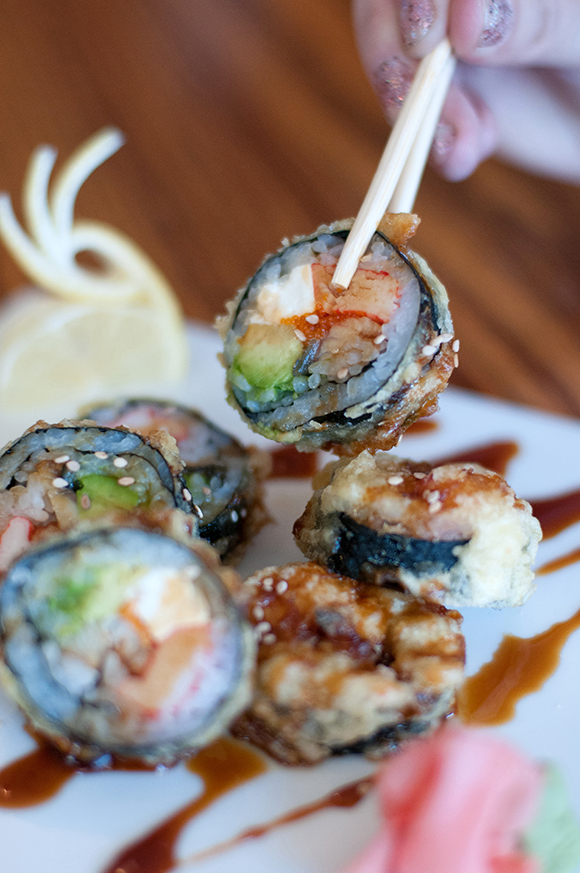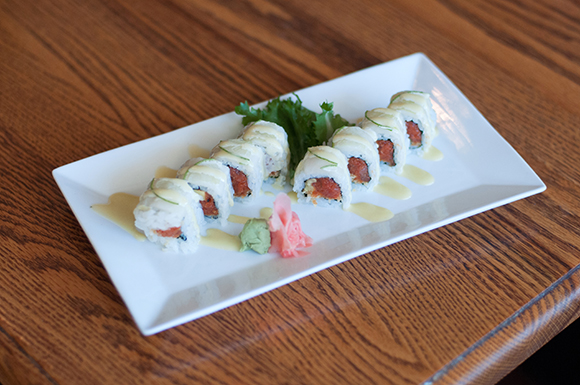 For our last dish, we decided on the Corona Roll, which was featured in Indianapolis Monthly Magazine: 'Things We Crave'. Inside it has spicy tuna, avocado and tempura chips. Outside it has white tuna, lime and wasabi mayo.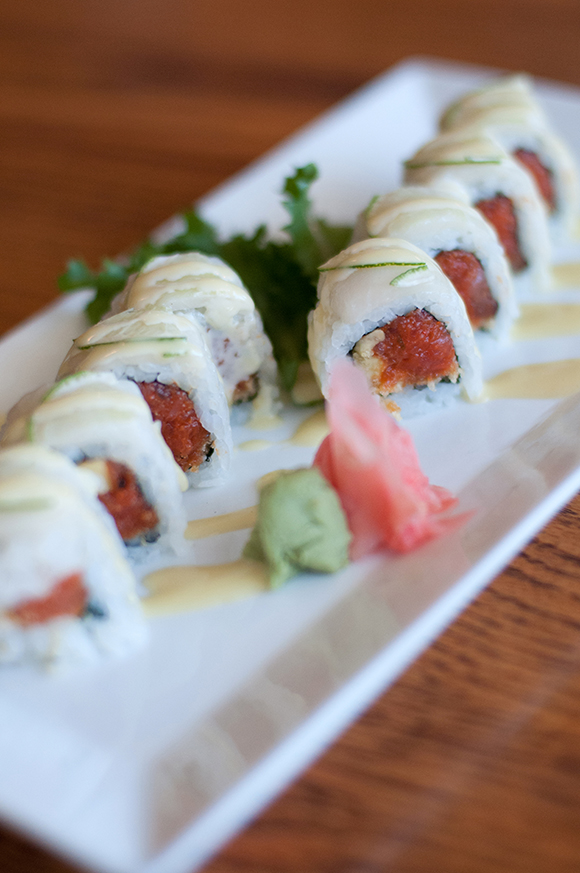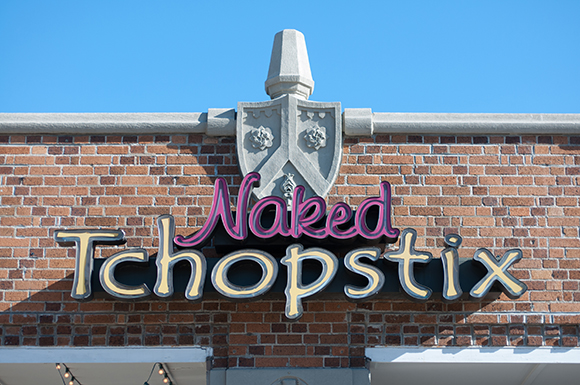 Naked Tchopstix is a family business open since the Fall of 2003. Through a fusion of fine and casual dining, the restaurant elaborates on the traditional definitions of asian cuisine to surprise, excite, and satisfy the senses. So, blogstalkers, if you love sushi, hop on over there as soon as you can! And if you don't like sushi? Well, perhaps it is time you give it another try.
-Adam