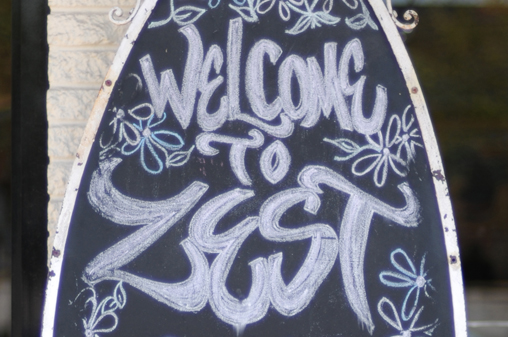 Hi blogstalkers! Guess what?! Jenni and I had brunch at Zest! this past weekend. Guess what else?! It was AMAZING!!!!!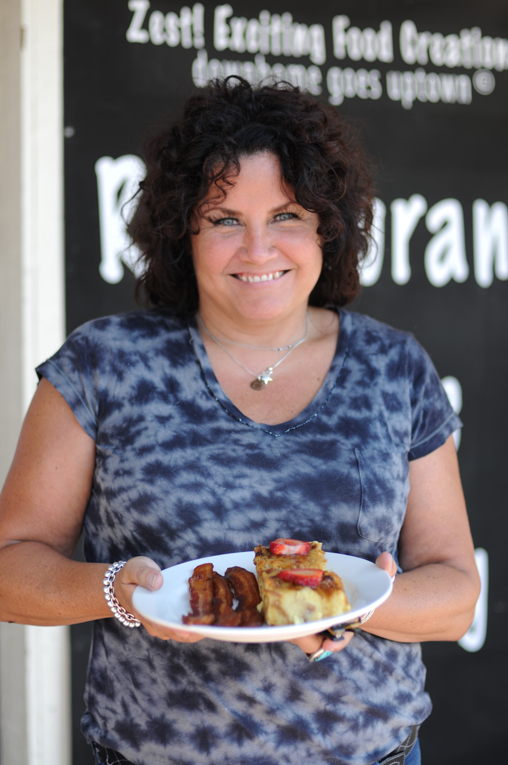 Meet Valerie Vanderpool, the visionary behind the unique Downhome Goes Uptown gathering place. Valerie has a passion for the artistry of creating and serving food that is intensely flavored, fun, and full of delightful surprises.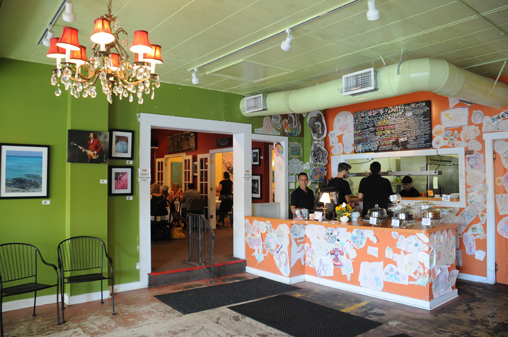 Valerie found the perfect place for her dream restaurant in The 54th Street & Monon Shops located on East 54th Street between College and Keystone Avenues just east of the Monon Trail.  It features lively colors, antique chandeliers and original art by local artists.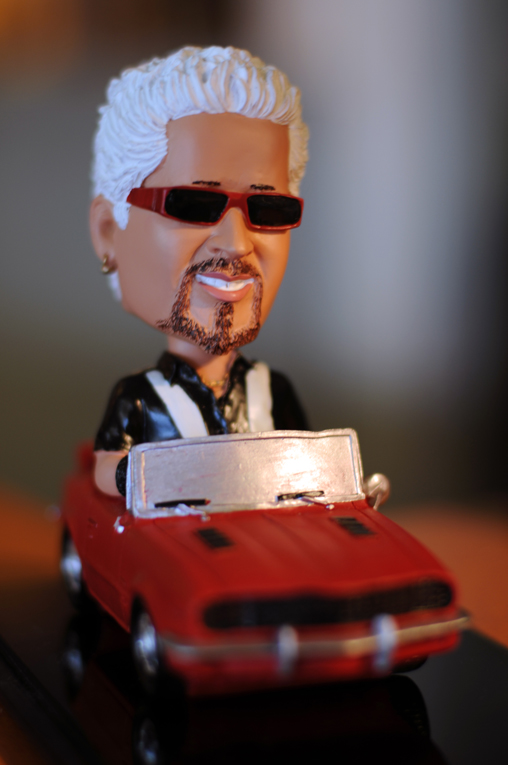 Zest! was also featured on one of my favorite television shows, Guy Fieri's Diners, Drive-In's and Dives. While Guy Fieri was in the Zest! kitchen filming the episode called 'Bon-Bons & Bar Food', he popped a bite of one of the dishes Chef Valerie was preparing with him and thought it was so good, he said, "I'd eat that off a dirty plate!"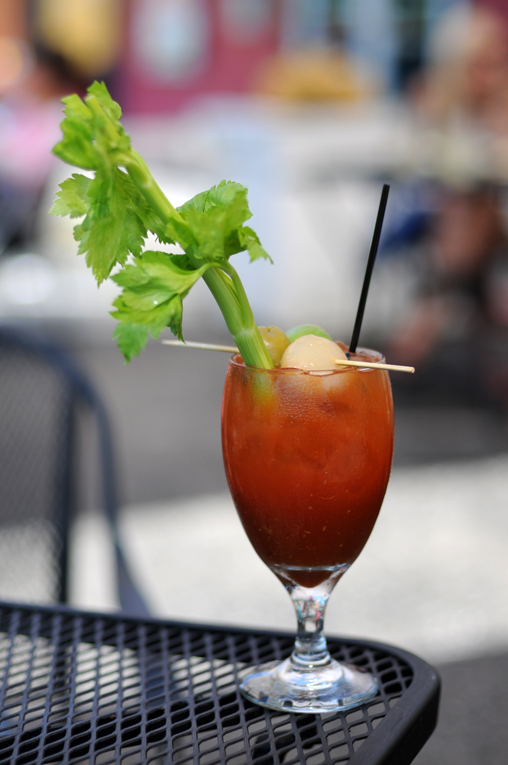 To start, I got a refreshing Bloody Mary. I saw one at another table and thought it looked good enough to photograph. I was right. It was the perfect way to start off brunch.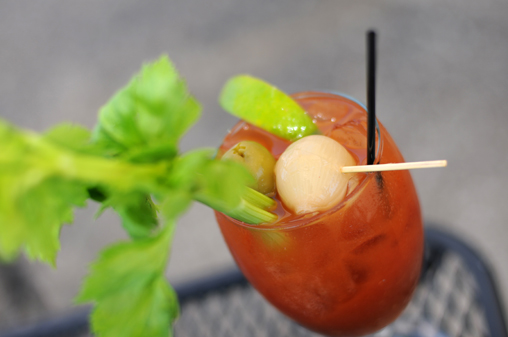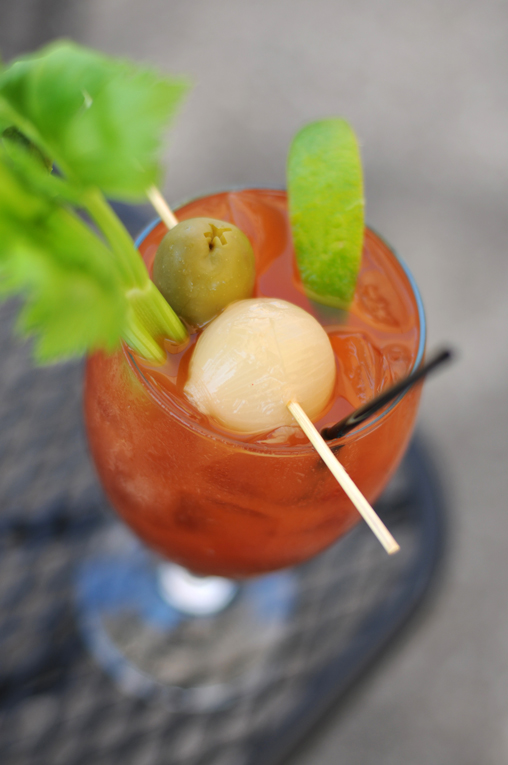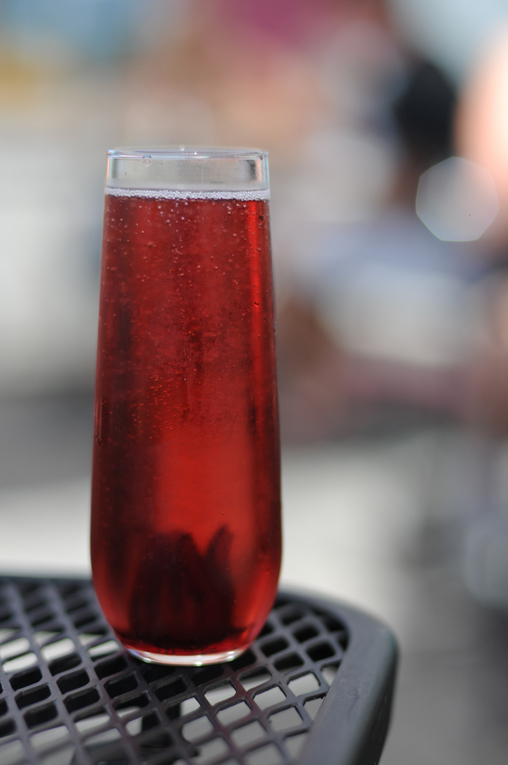 Jenni got the Wild Hibiscus Mimosa. She ordered it while I was taking pictures inside, and it tasted delicious. If you look close, you can actually see that there is a flower in the bottom of the glass! A spectacular crown-shaped edible Wild Hibiscus flower gradually opens in the bottom of the champagne flute as the bubbles rise around it.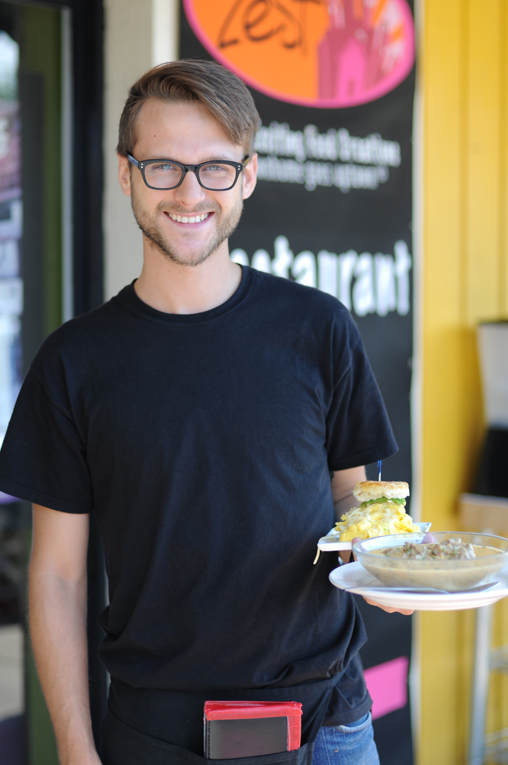 Here's our waiter, kindly posing before delivering food to our table.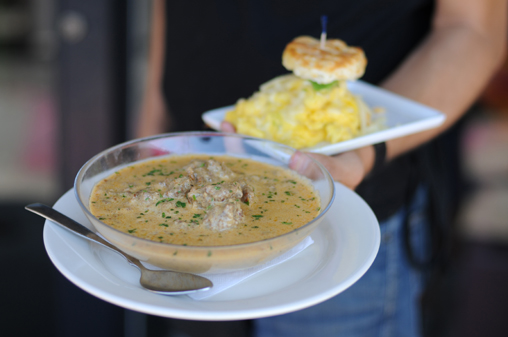 That's the Double-Sausage Sausage Gravy. Indianapolis Monthly Magazine says this gravy is a Big Deal. Lots & lots of sausage & a super- duper secret mix of Zest! spices. Truly special. Behind it is Fletcher's Biscuit Sammich.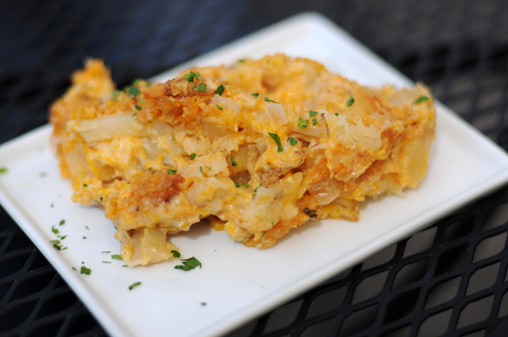 Valerie was also kind enough to give us a serving of Cowboy Potatoes. Wow! These are tasty.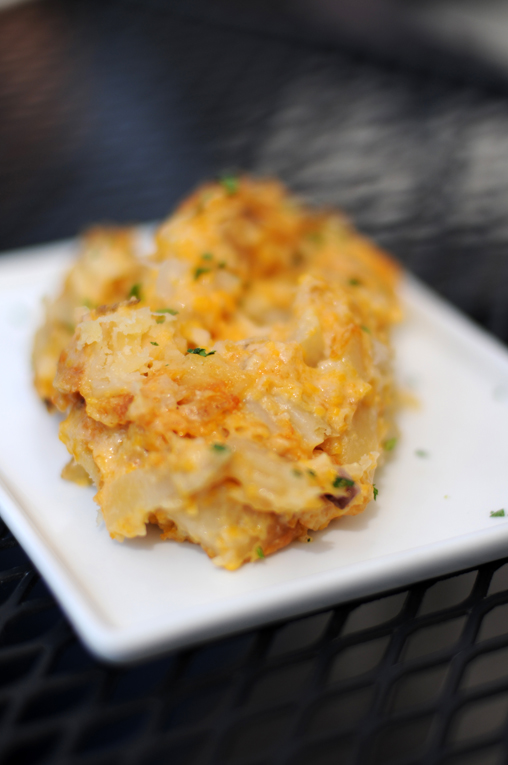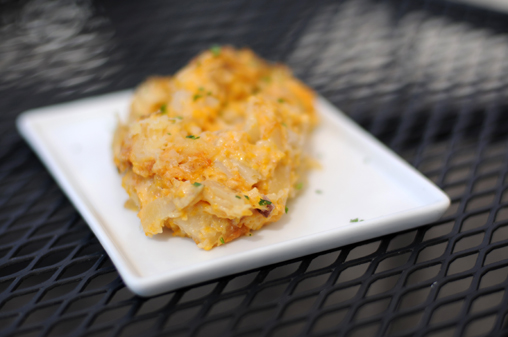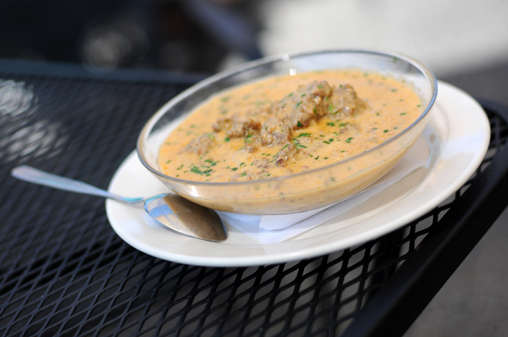 Back to the Double-Sausage Sausage Gravy. I have to admit that this is probably the best gravy I have ever had. I am definitely coming back for more of this. And this is only a half order! Jenni and I shared this and we fought over who would get more.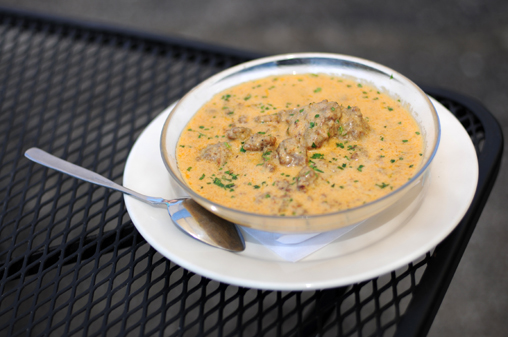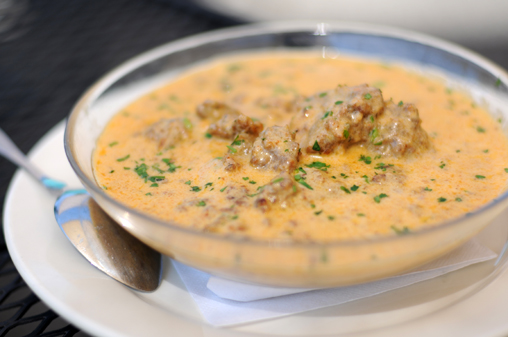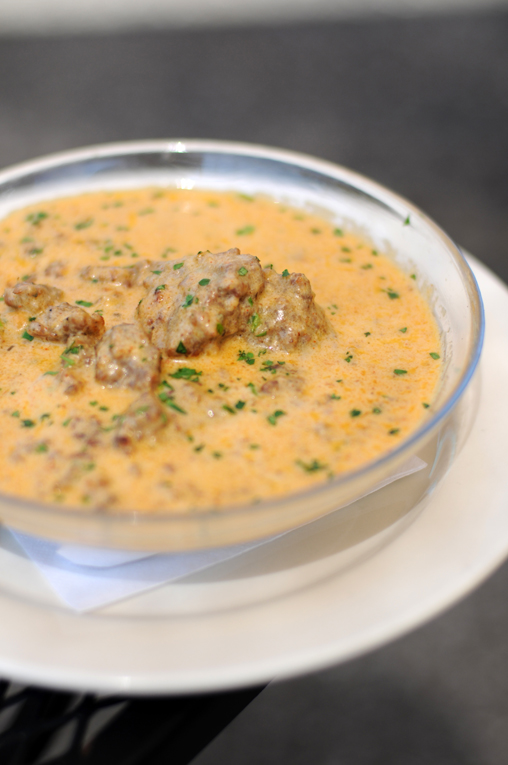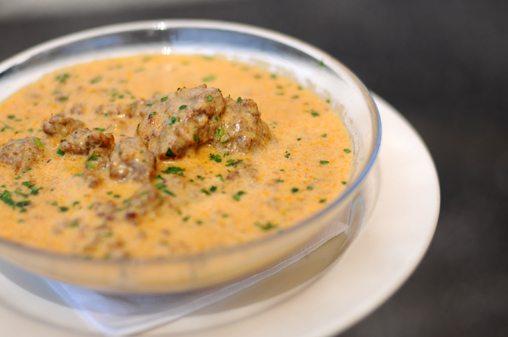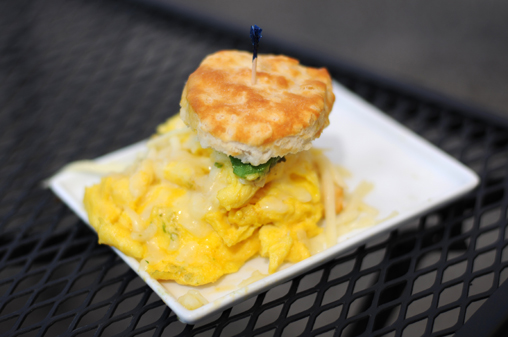 Jenni had Fletcher's Biscuit Sammich. It features scrambled eggs with white cheddar, and your choice of house-made sausage, apple wood smoked bacon or avocado in a biscuit.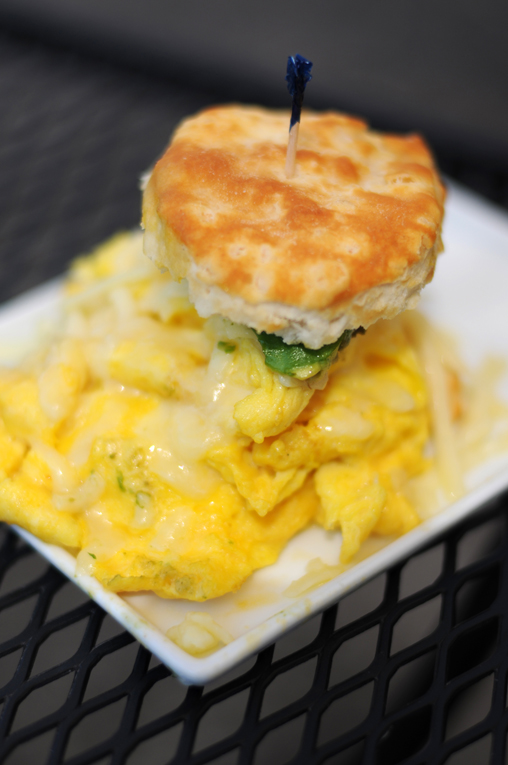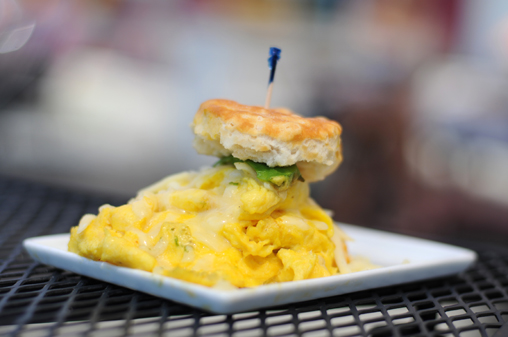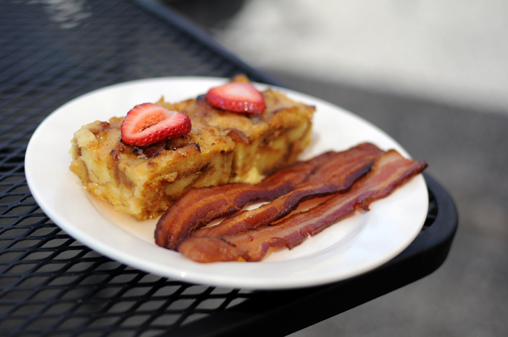 I tried the Crème Brûlée French Toast. Whole bean vanilla, egg bread, and fresh sweet cream make this dish irresistible! Drizzled with maple syrup & served with a side of apple wood smoked bacon. Everything about this dish was amazing.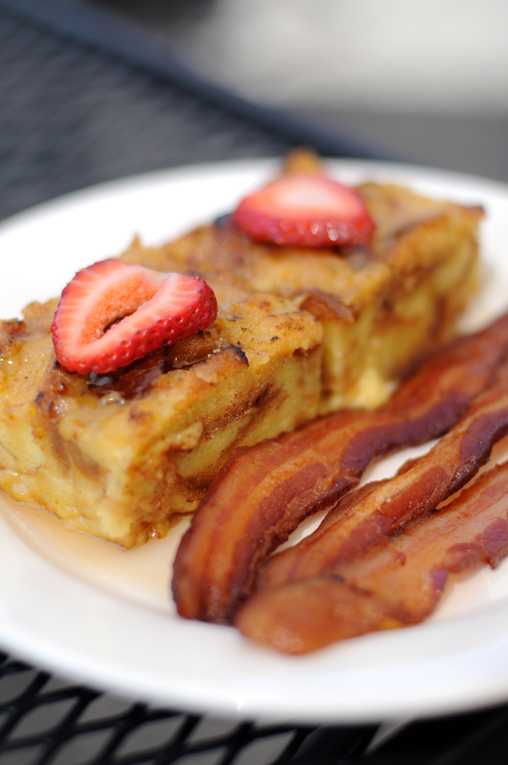 The bacon was perfect.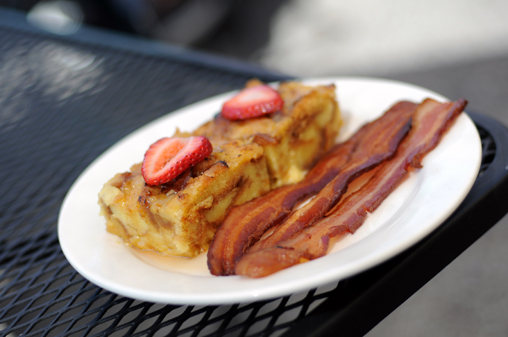 I saved the last bite of this for the last bite of my meal. It's very sweet, and the perfect ending to a perfect meal.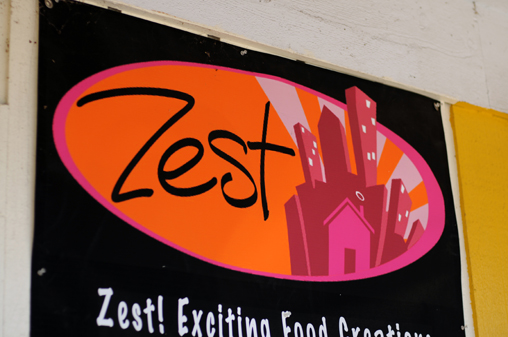 I can't believe I'd never been to Zest! before. It is my new favorite breakfast spot, and I can't wait to try their lunch/dinner selection! I highly recommend it, blogstalkers. Guy Fieri recommends it, too.
-Adam