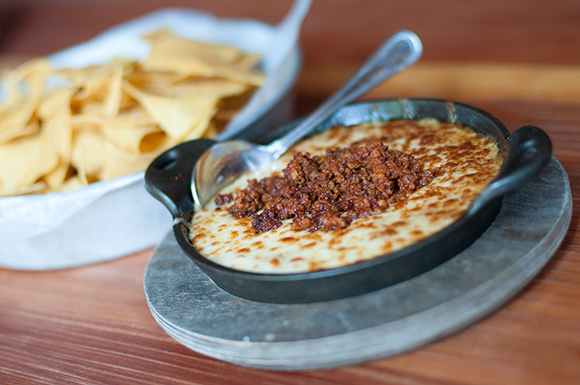 Yesterday my wife Jenni and I ate at Bakersfield at the recommendation of my cousin, Danielle. It's a new restaurant (about a month old) located on Mass Ave. in downtown Indianapolis. Holy chorizo was it amazing!!!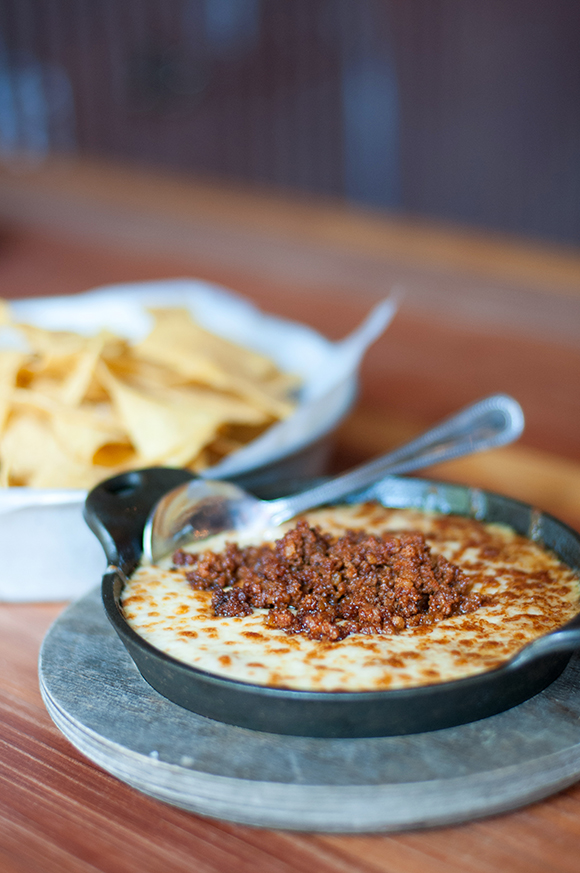 The first thing we ordered was the chips and queso, topped with chorizo. Just look at it. Words and pictures can't describe how incredibly tasty it was.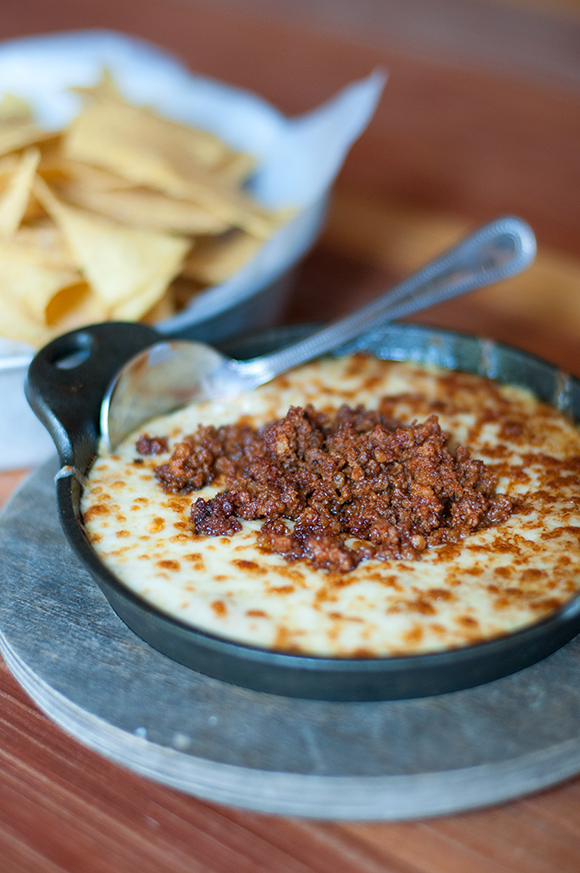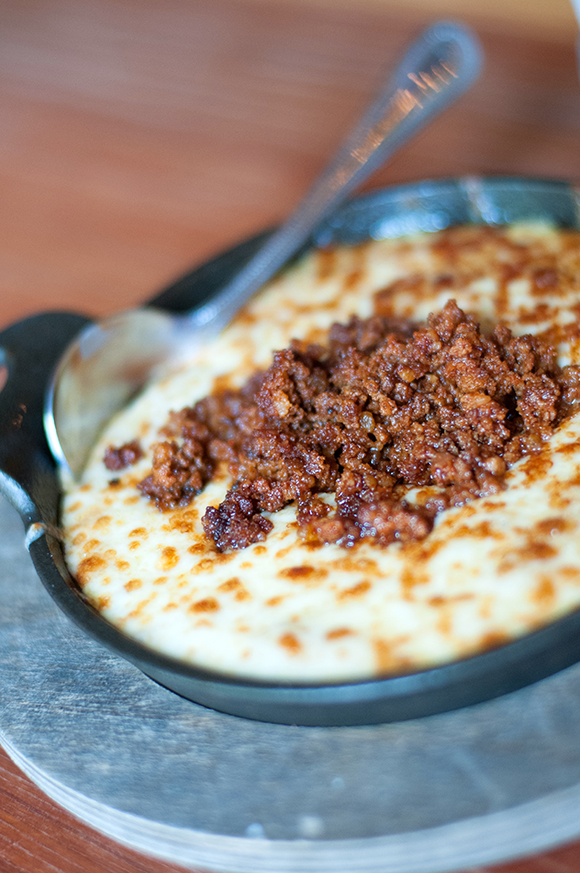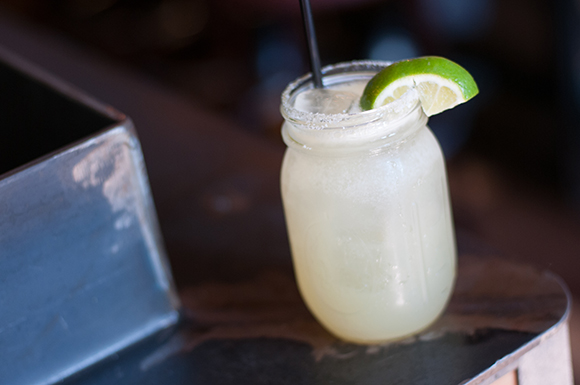 Jenni ordered the Bakersfield Margarita. Luckily, she let me have a taste. Definitely in my top 3 best margaritas of all time. Bakersfield is known for three things… Tacos, Tequila and Whiskey. They definitely got the Tequila right in this one!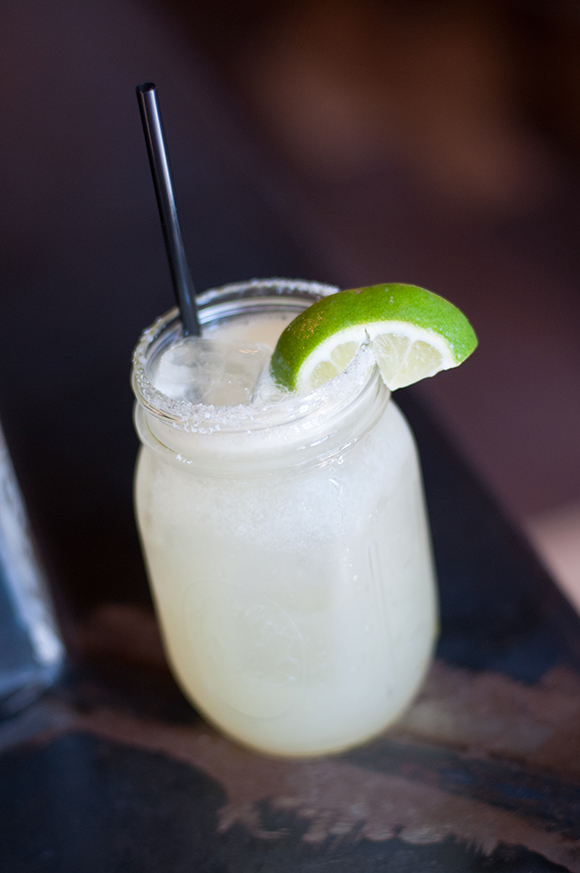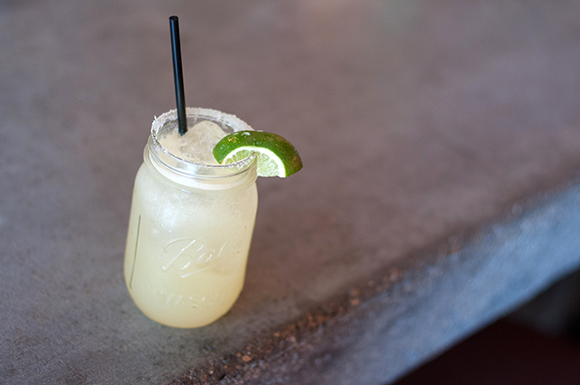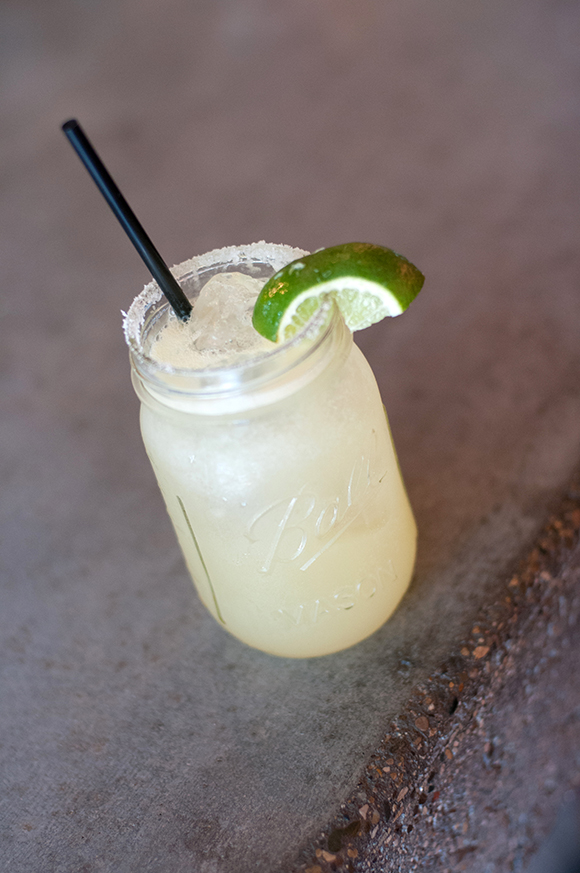 I ordered a local beer. I love my Sun King Sunlight Cream Ale, but I'm definitely getting a margarita or a Tequila flight next time!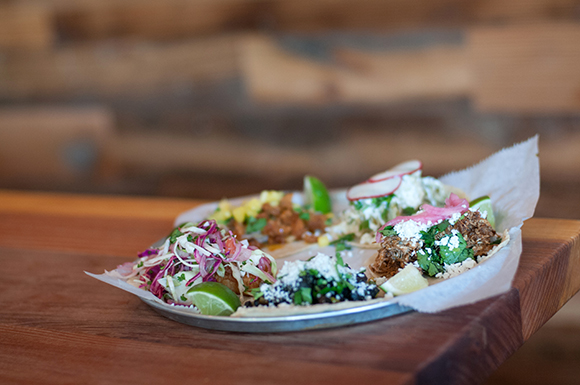 Between the two of us, Jenni and I ordered five tacos. I have three words to describe them. Best. Tacos. Ever.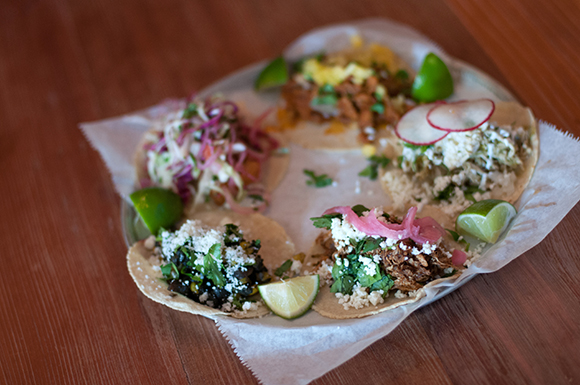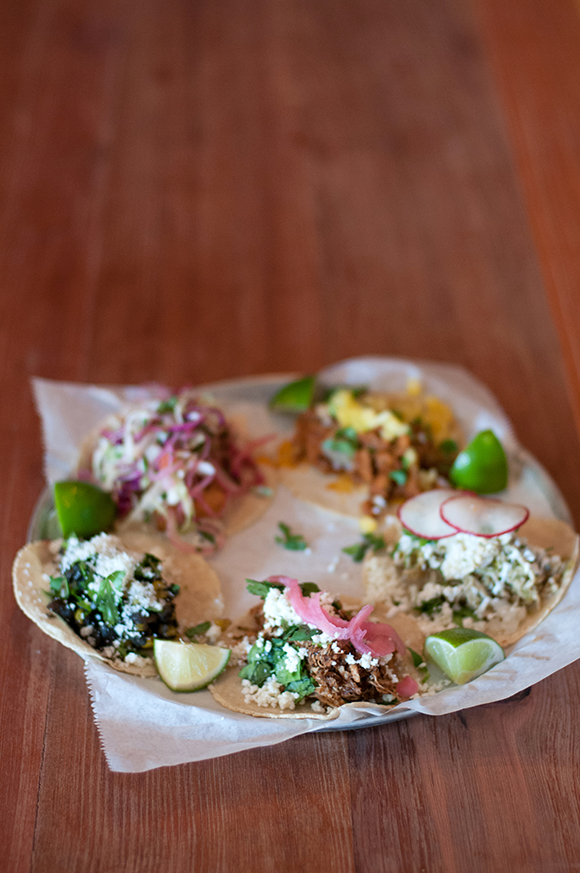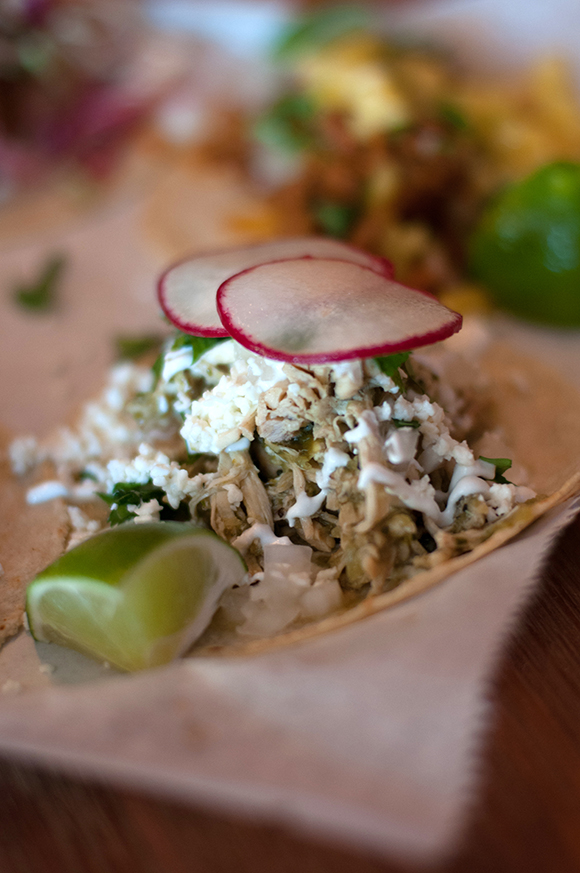 This is the Pollo Verde taco. Tomatillo braised chicken, queso fresco, pickled onion, cilantro, crema and radish.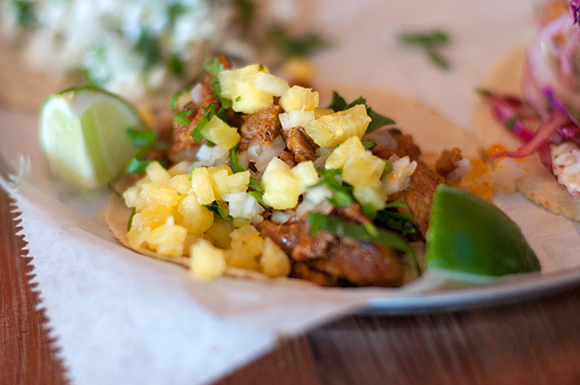 This is the Pastor taco. Chili marinated pork, pineapple, pickled onion and cilantro.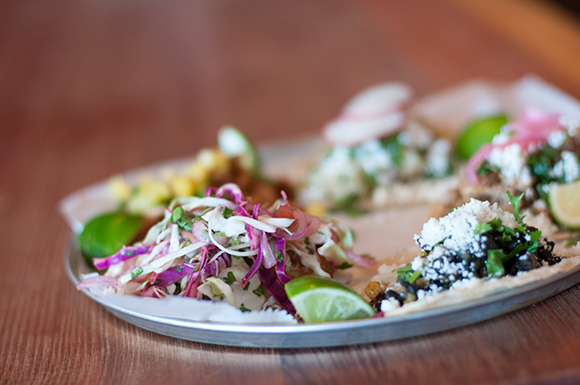 This is the Fish taco. Crispy Mahi, Tabasco lime sauce and citrus slaw.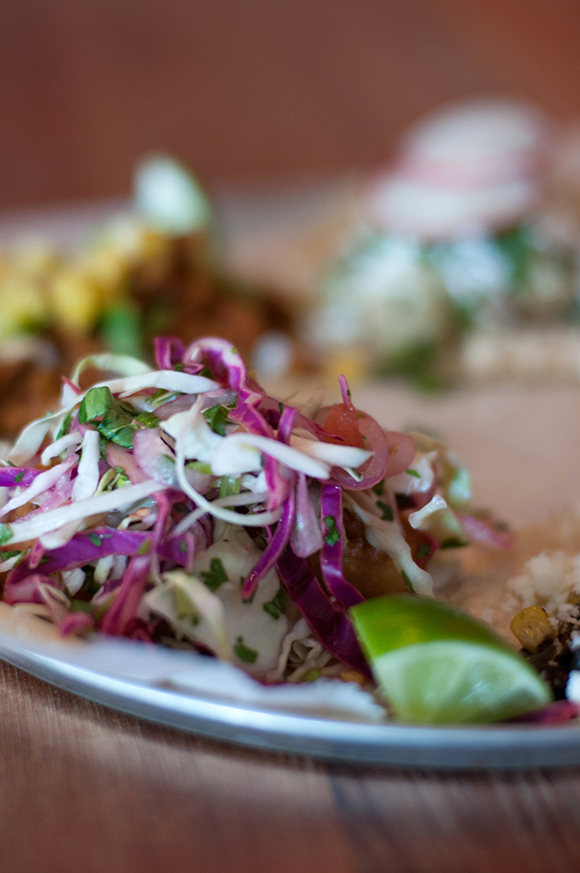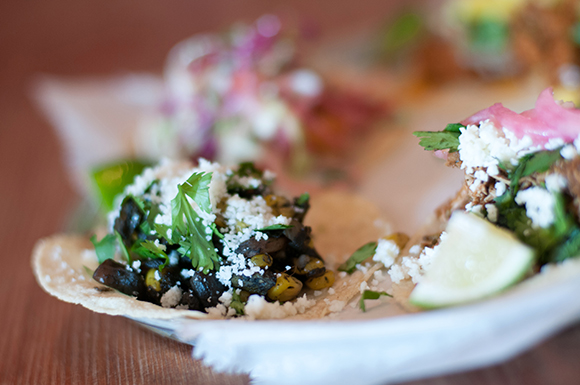 This is the Huitlacoche taco. Corn truffles, roasted poblano, corn, onion, cotija cheese and cilantro.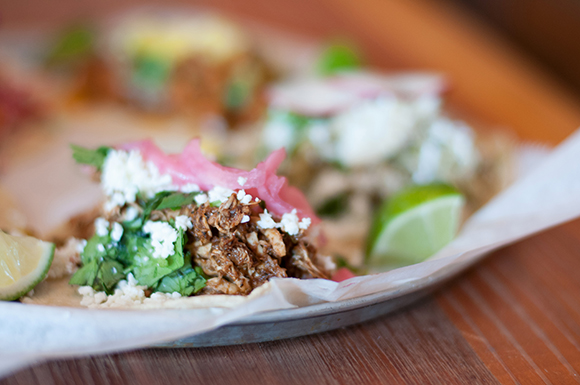 Lastly, this is the Mole taco. Oaxacan style braised chicken, pickled red onion, queso fresco and cilantro.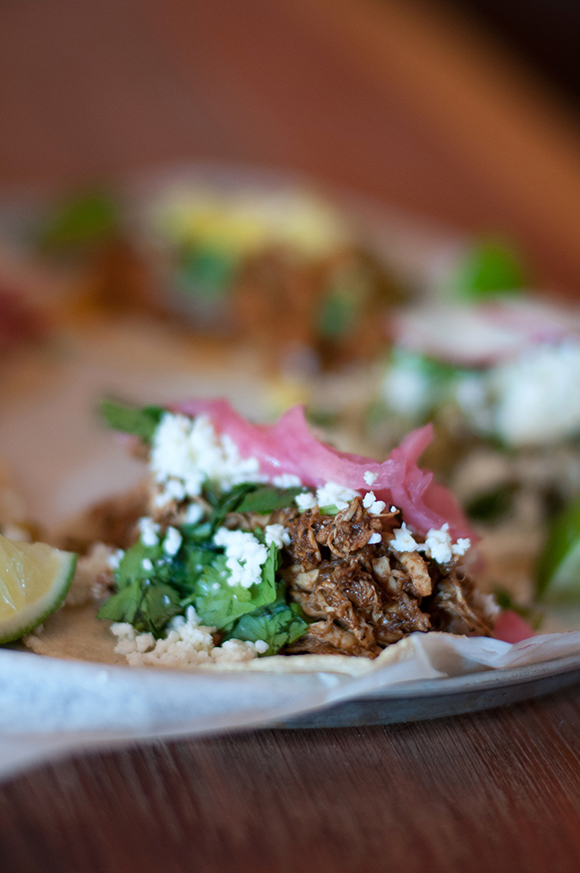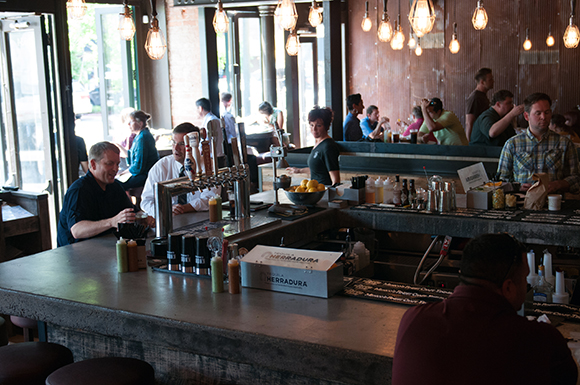 I think that Bakersfield is my new favorite Mexican restaurant in all of Indianapolis. Thank you so much, Danielle, for recommending it! Blogstalkers, if you can get in and get a table (they're very popular and busy), you might never want to eat a taco anywhere else again. I can't wait to go back and try some of their many, many Tequilas. Also, the staff is super friendly and nice. A big shout out to our waitress, Holly, for making our meal so enjoyable!
-Adam