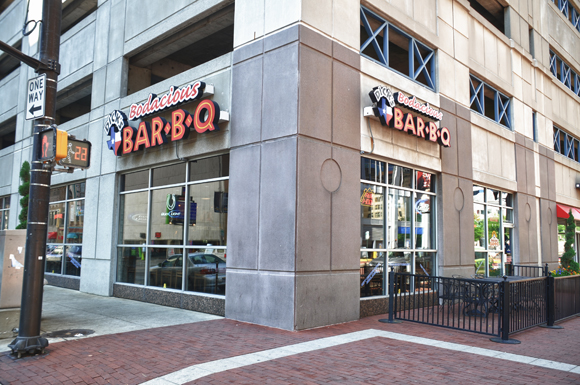 This past week I had an awesome time taking pictures for Dick's Bodacious Bar-B-Q in downtown, Indianapolis. I've heard about Dick's and I've driven by it for years, but this was my first opportunity to actually see and taste the food. I can now say without hesitation that this is some of the best Bar-B-Q I have ever eaten.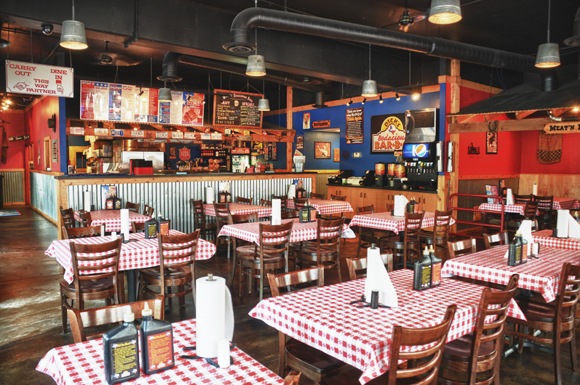 It's pretty cozy inside, too.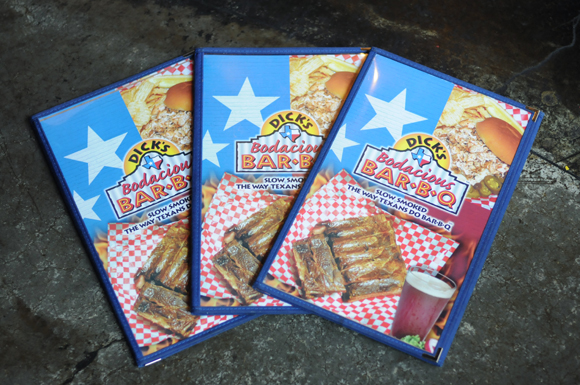 And with a huge menu, there's something for even the pickiest of eaters. Of course, this is a meat eaters paradise. Dick's takes pride in offering authentic Texas Style Bar-B-Q made with all fresh, locally provided meats, which are slow hickory smoked on-site.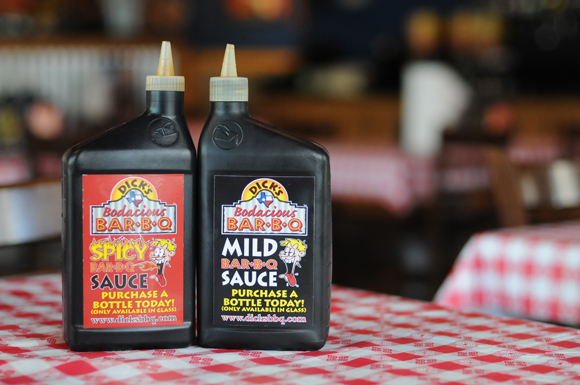 They've also perfected their own brand of Bar-B-Q sauce. Personally, I prefer the SPICY.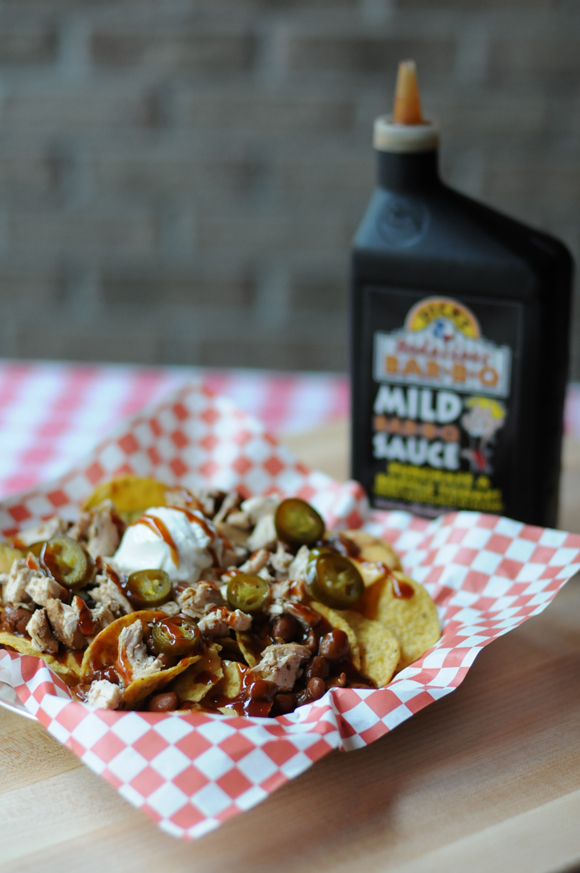 One of the first menu items I took pictures of were the Hoss Nachos. Tortilla chips layered with nacho cheese, ranch beans and pulled pork. Can't forget the jalapenos, either!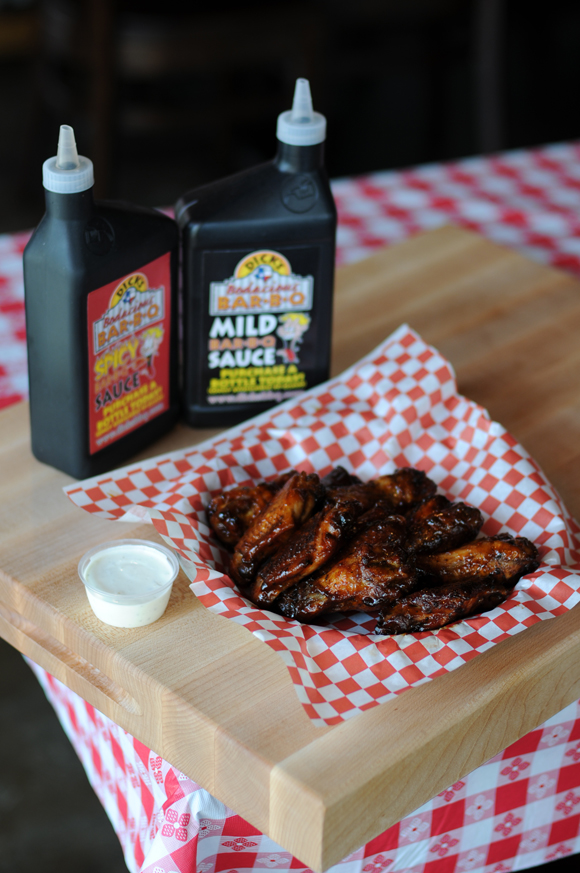 Next up are the Chicken Wings. These tasty wings have been slow hickory smoked and finished in Dick's Bar-B-Q sauce. They're served with your choice of ranch or bleu cheese.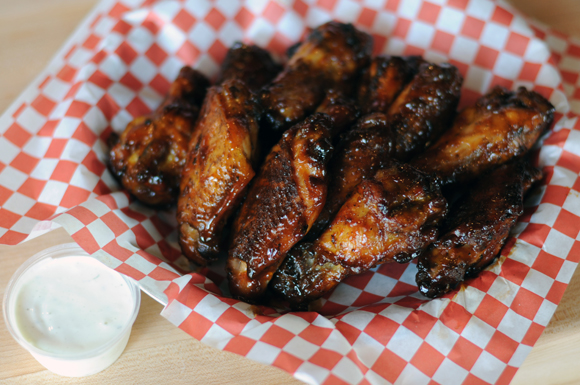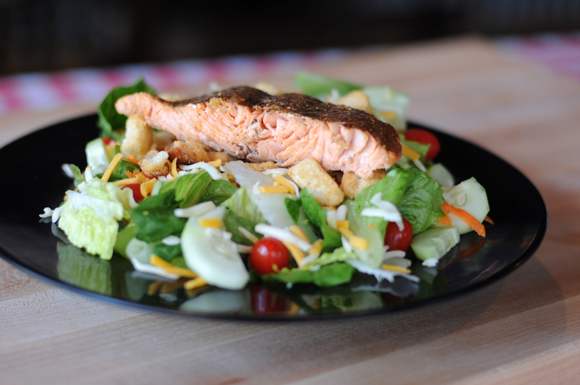 If you want something on the lighter side, try the Salmon Salad. It's a 6-oz. salmon fillet over a simple dinner salad. Love the colors.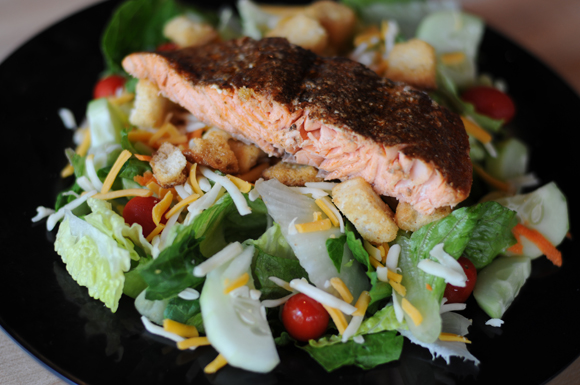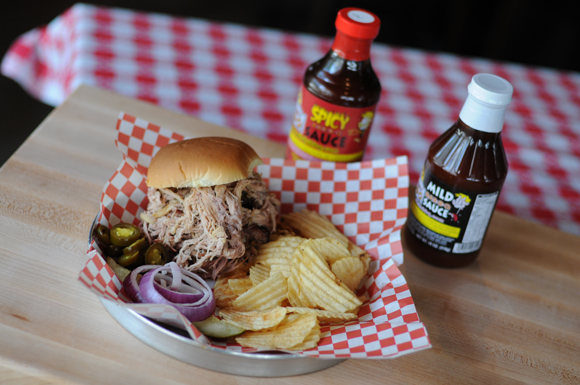 Here's a classic. It's the Pulled Pork Sandwich, Texas sized, served with chips and a pickle. Honestly, that is a ridiculous amount of meat. Ridiculously good!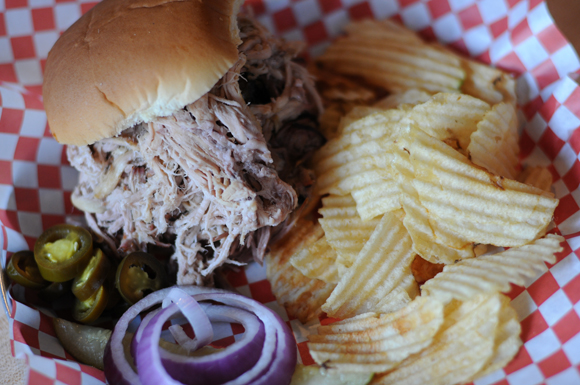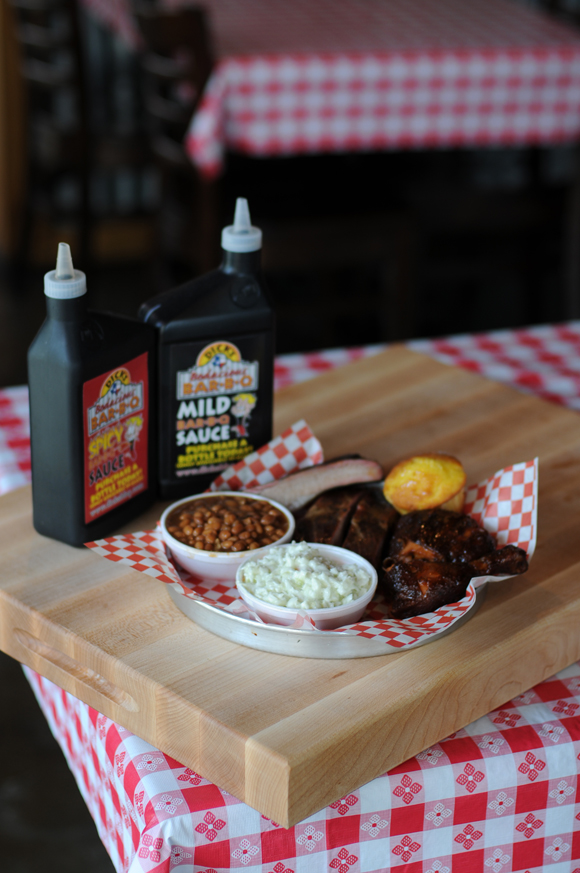 As for Bar-B-Q meat plates, there are ample choices. Here is the Chicken and Rib Plate. Three ribs and your choice of chicken wings or chicken leg quarter.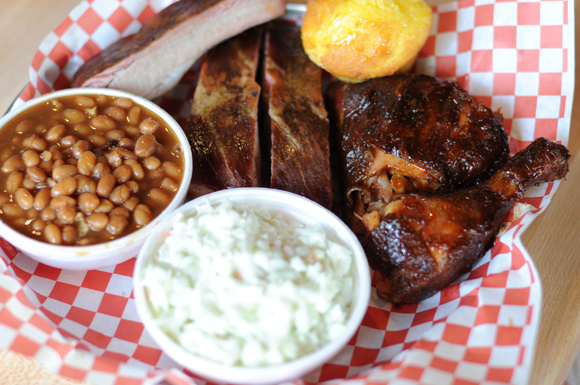 This is the Rib Sampler. I've never really liked ribs myself, but boy don't these look tempting?! Three ribs and a half pound of rib tips. It's a perfect introduction for the rib-challenged like myself.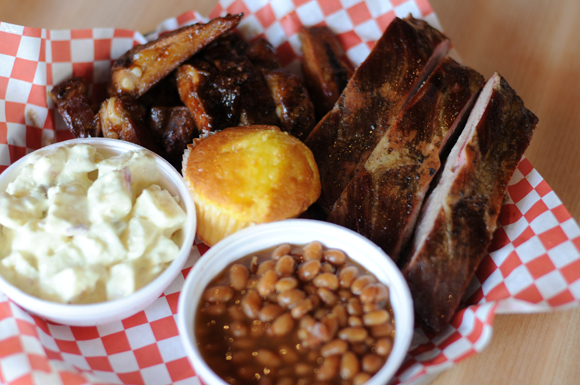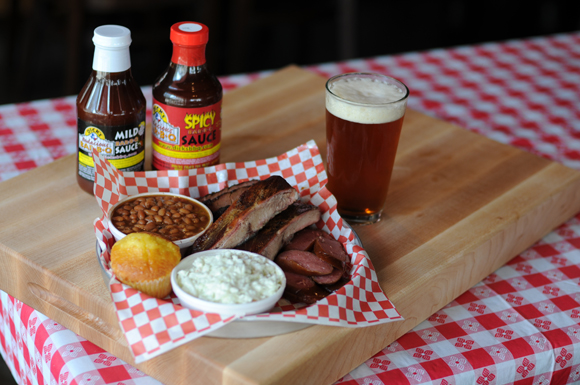 If you're REALLY HUNGRY, though, you have got to get the Texas Feast, which includes the true staples of Texas Bar-B-Q. It's got three ribs, a half pound of sliced beef brisket, and smoked sausage.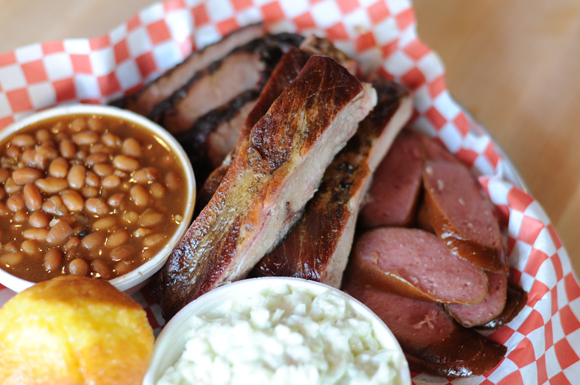 Wow, look at all of that hickory smoked meat.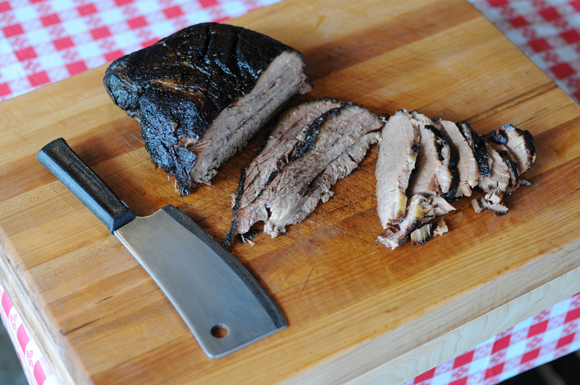 For the last shot of meat for the day, we sliced up a big hunk of Brisket. I love how all of the meat is cooked on site with attention and care. Things always taste better when they're prepared with care.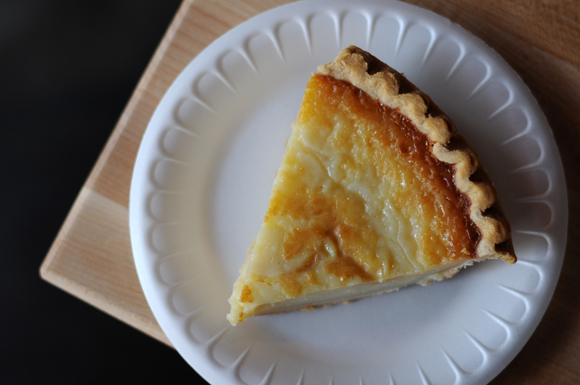 For dessert, Dick's Bodacious Bar-B-Q offers two delicious pies, in addition to cookies and brownies. This is Wick's Sugar Cream Pie.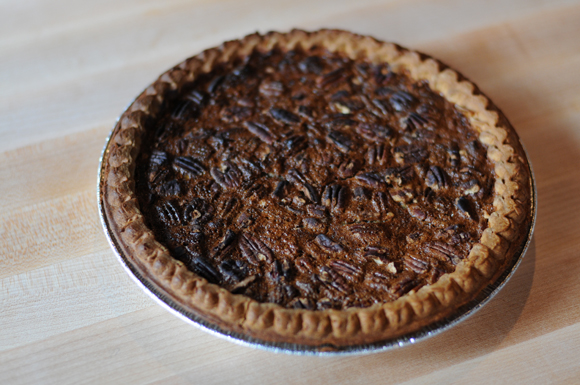 And this is the Pecan Pie. I think this pictures speaks for itself.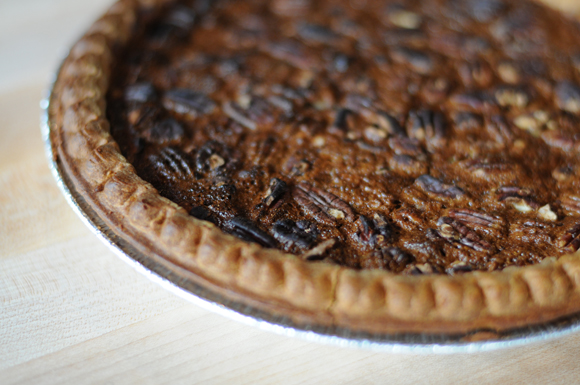 Don't you want to dive right in and eat the whole thing?!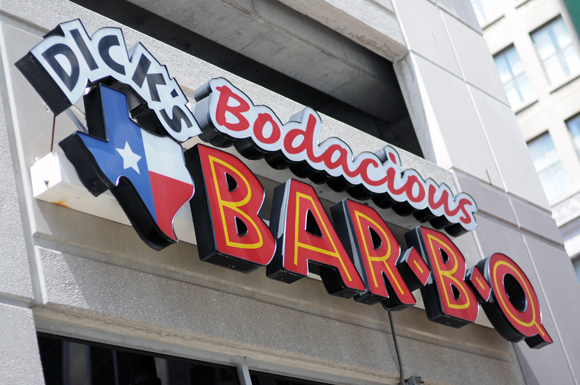 If you're looking for a Bar-B-Q restaurant, Dick's Bodacious Bar-B-Q can't be beat. They're a true Indianapolis staple. Independent, locally  owned and operated, Dick's is committed to satisfying their customers with bodacious food and excellent service. I truly had a BLAST taking pictures of almost every menu item, and I can't wait to see how they use all their awesome new food photography shots.
Thanks for dropping by, blogstalkers. Did I leave your mouths watering?
-Adam