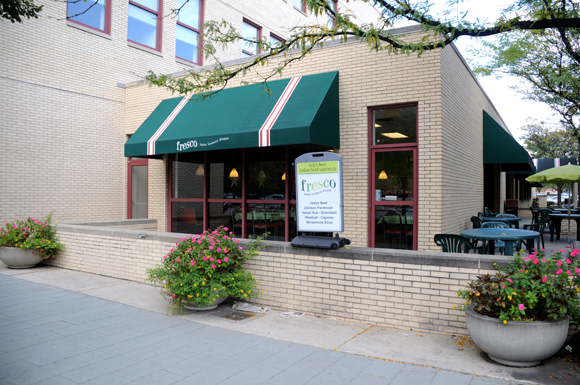 Fresco is Italian for "fresh." It's also the name of an Italian sandwich shop in downtown Indianapolis! I honestly can't believe I've never eaten here before. These sandwiches are so fresh and delicious, I don't think I can choose a favorite.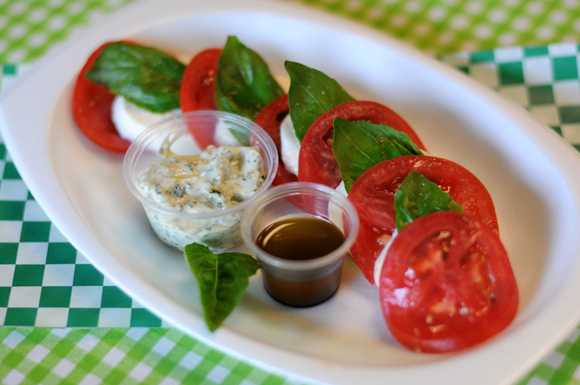 I was asked by the owner's son, Jeff, to take some photos of almost everything on the menu. Jeff is the Publisher for Where Magazine, and his father owns the little sandwich shoppe. I love working for Where, so I was happy to drop in, take some photos and eat some of the delicious sandwiches. We started off this photo journey with the Caprese Salad. It is comprised of fresh mozzarella, tomatoes and basil, and it is served with a delicious basil/mayonnaise dressing and olive/balsamic mix. These are all fresh, local ingredients. Look at those colors!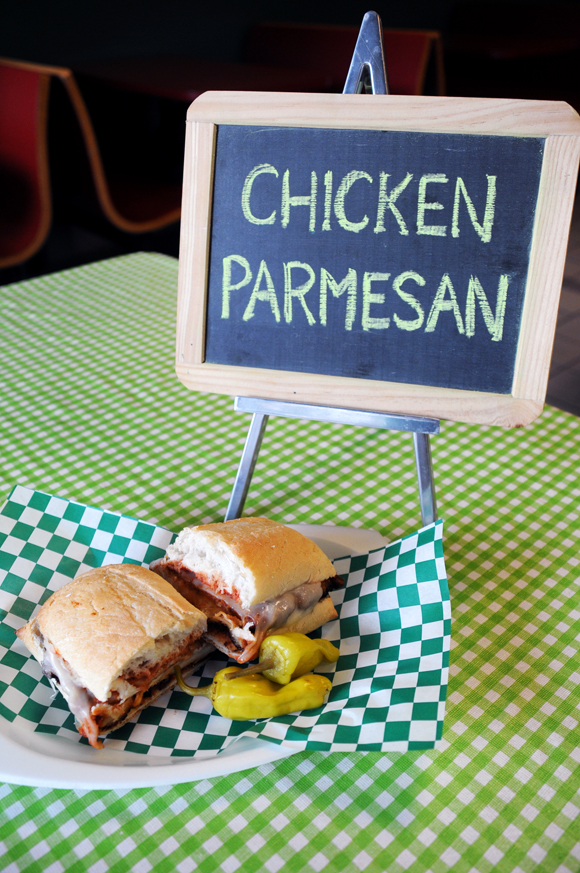 After the salad, we moved on to the stars of the restaurant, the sandwiches. First up, the Chicken Parmesan. If I *had* to choose one, this is probably my favorite sandwich.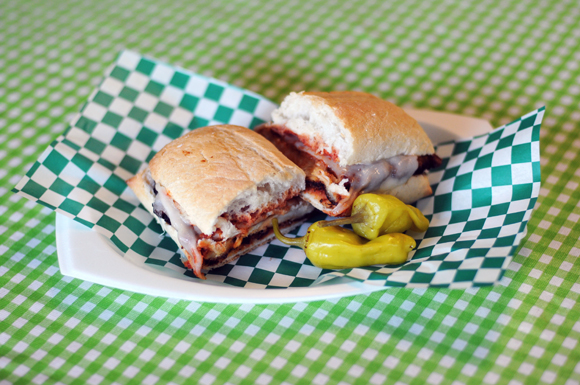 It's a chicken breast, lightly breaded in a Parmesan cheese/herb mixture, topped with mozzarella cheese and a homemade tomato sauce.
Yum!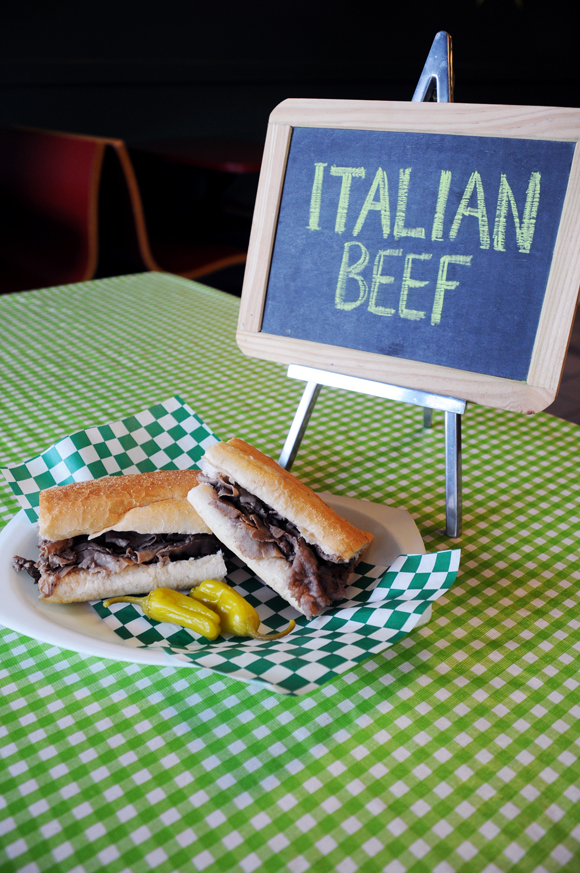 Another classic sandwich is the Italian Beef, Fresco's specialty.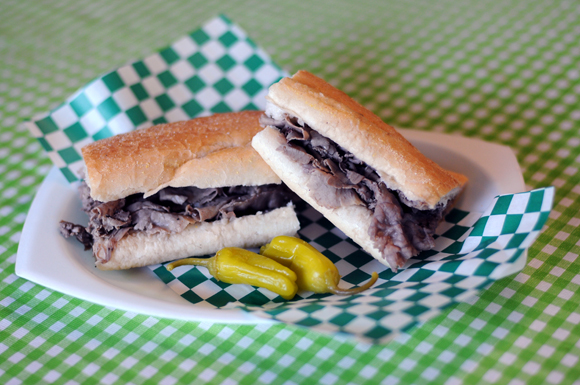 It has choice beef prepared from Fresco's legendary recipe. It's sliced paper thin and goes great in their homemade dipping sauce.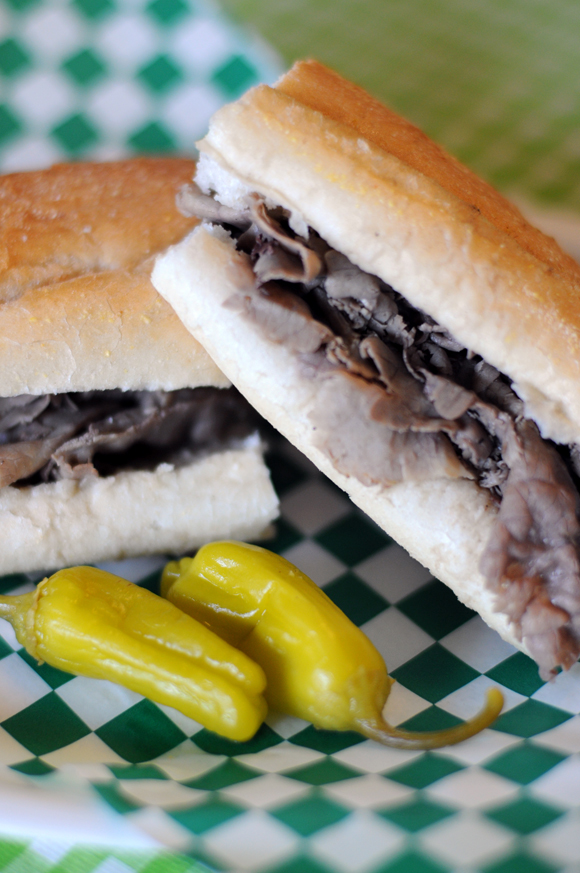 A simple, delicious sandwich. I should also note here that Fresco uses Gonnella bread, which is baked fresh every morning and shipped in from Chicago. It is awesome bread.
Next up is the Italian Sub. This is the more familiar sandwich as variations can be found at almost any chain restaurant, but Fresco's makes theirs from scratch with the finest ingredients.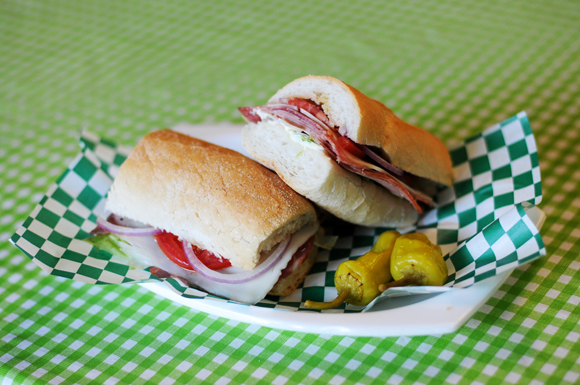 It includes select slices of salami, capicola, and mortadella meats with mozzarella cheese, lettuce, red onion, and a zesty Italian dressing with mayonnaise.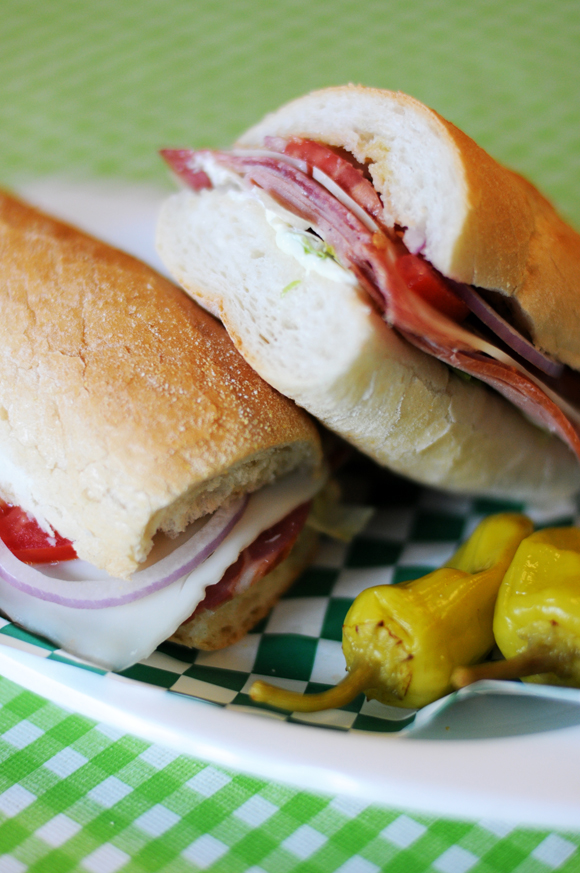 Layers upon layers of meaty goodness.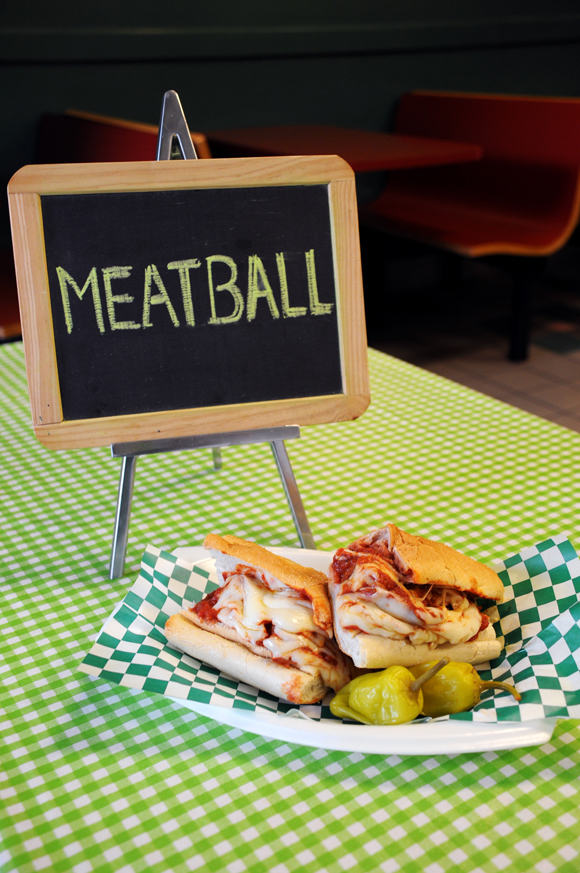 Next is a what I would call a man sandwich, or the Meatball Sub.
The Meatball Sub is filled with tender, homemade meatballs simmered in Fresco's own tomato sauce. It is topped with mozzarella cheese, which melts into gooey goodness.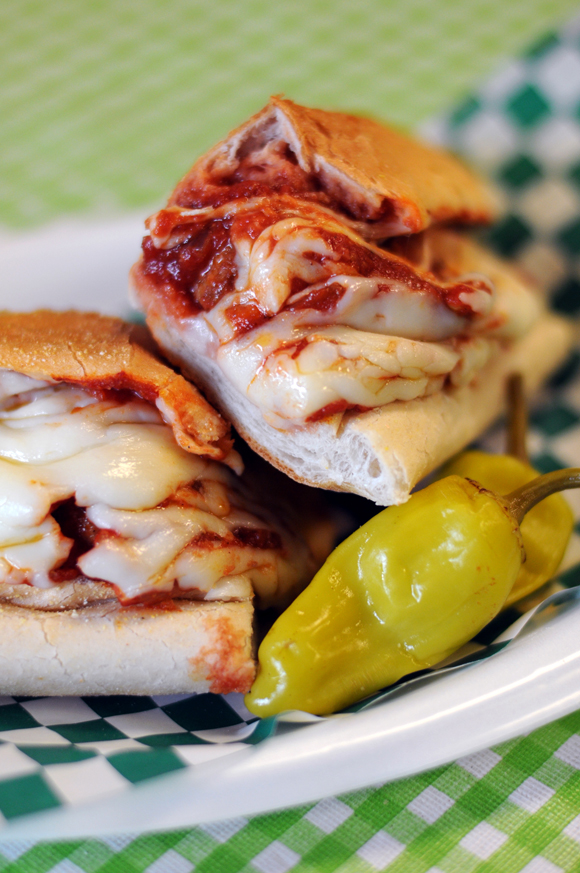 It's hard to see the meatballs through all that cheese, but believe me, they're there and they are oh so tasty.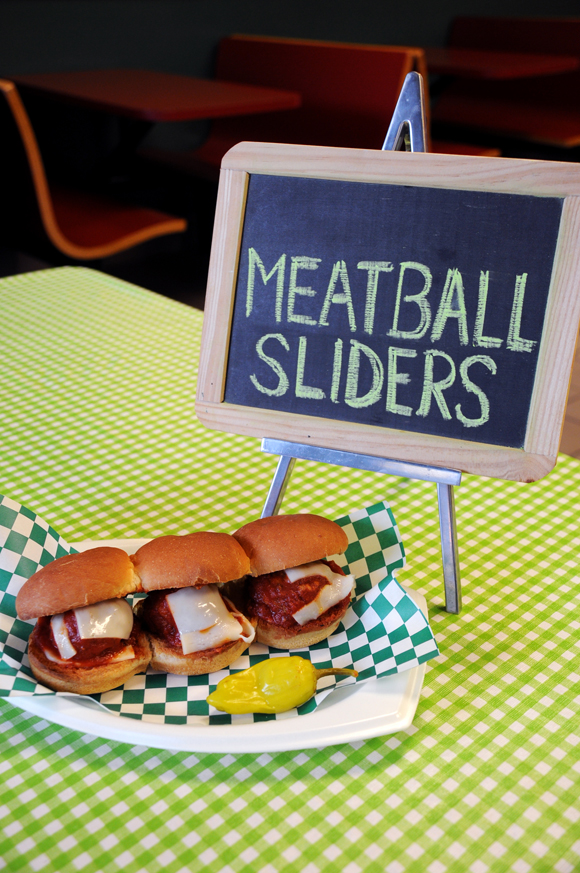 One of the newer items on the menu, which is GREAT for parties and a quick snack, are the Meatball Sliders.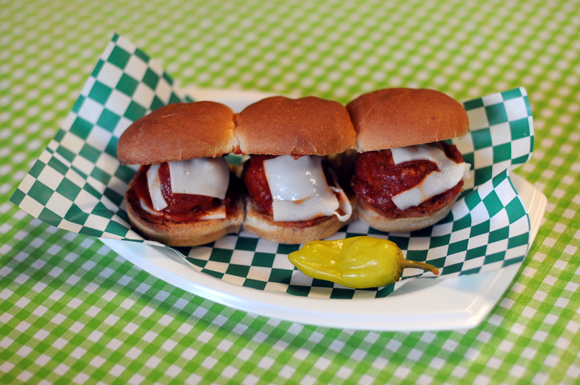 3 for $5.00, they pretty much speak for themselves.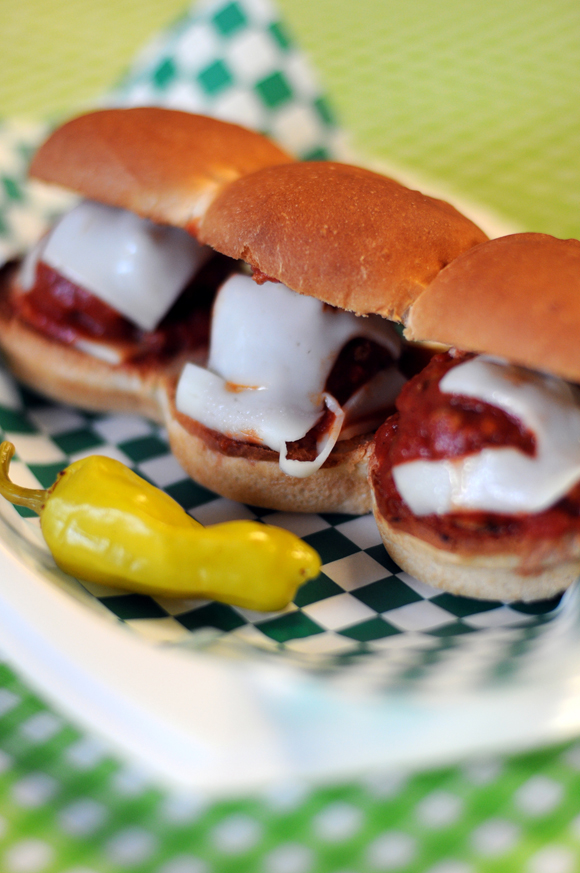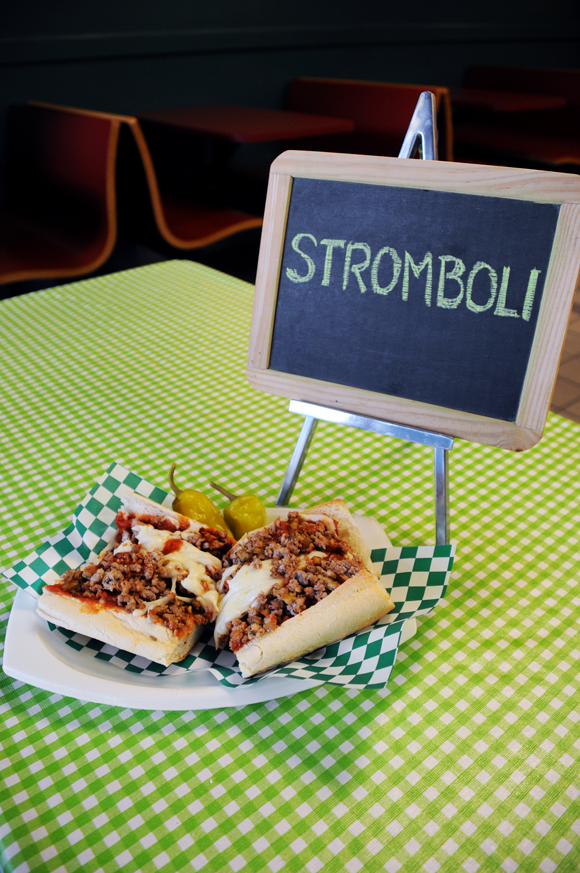 Last on the list is the Stromboli sandwich.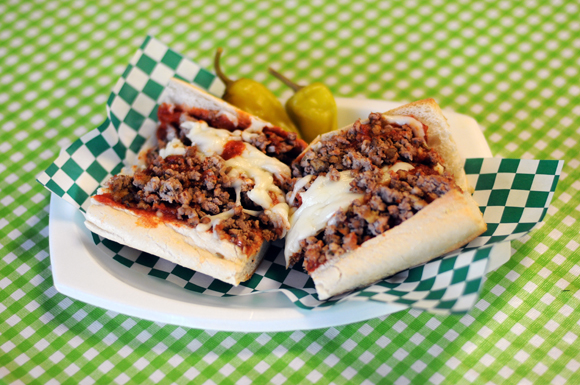 The Stromboli is filled with seasoned and crumbled sausage, topped with homemade tomato sauce and mozzarella cheese.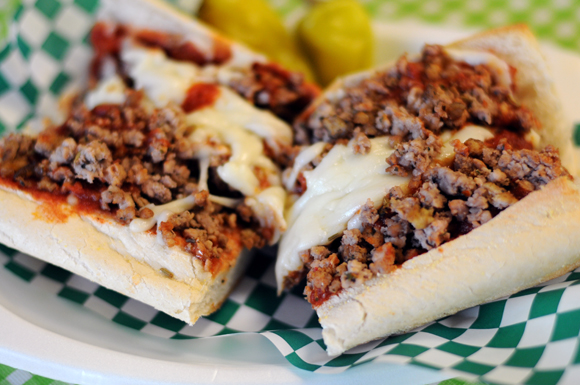 Of all the sandwiches, I think this is the meatiest.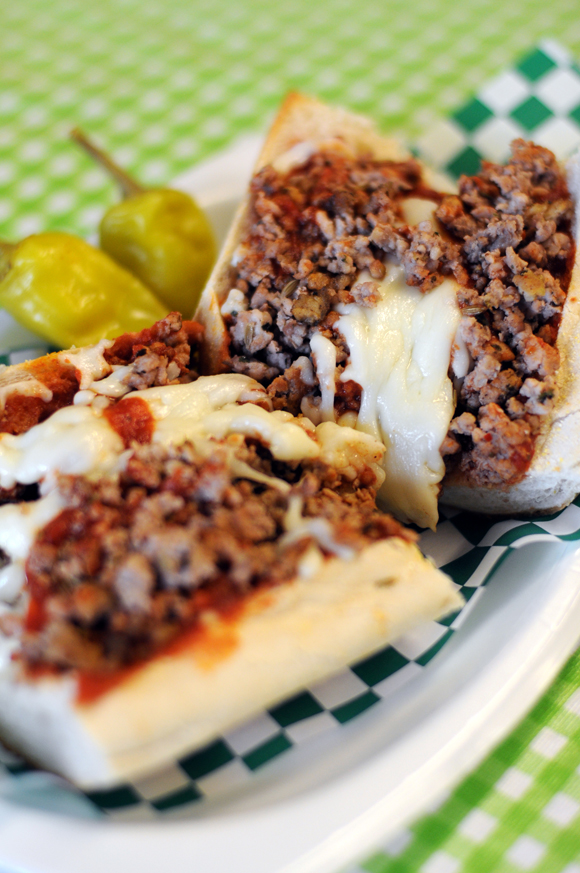 Close-up!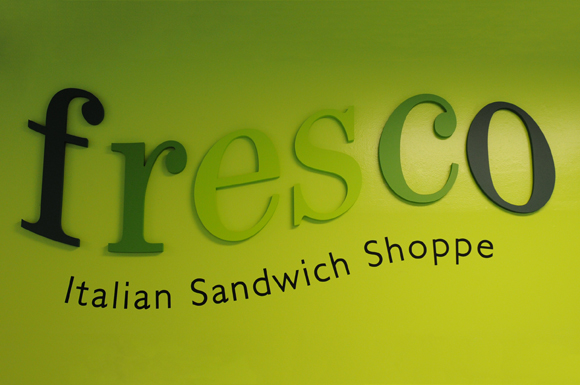 All in all, Fresco is a great little Italian Sandwich Shoppe. I pretty much photographed everything on the menu, so if you see something you like and you live in Indianapolis, you should definitely drop in and try it out for yourself. It's located at 320 N New Jersey St, just South of Mass Ave.
Thanks for stopping in, blogstalkers!
-Adam