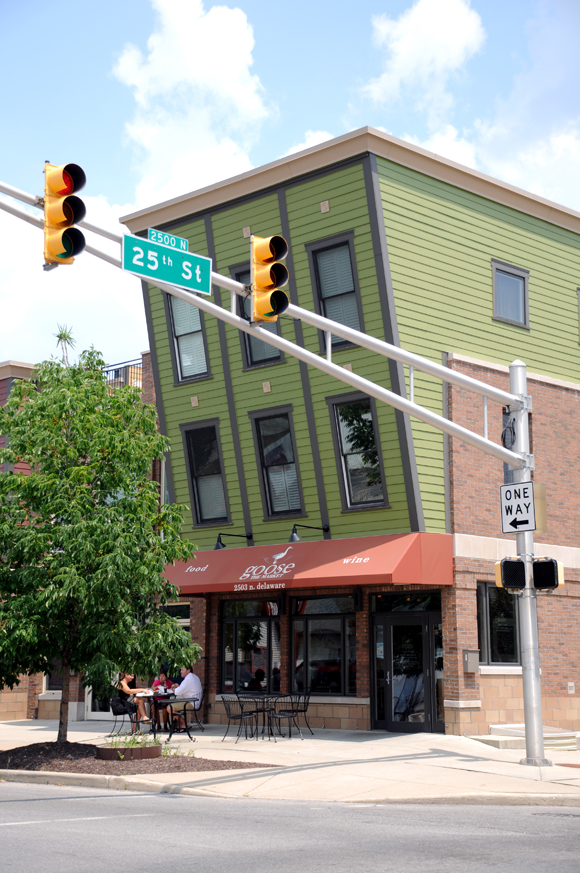 Today I had the pleasure of having lunch at one of my favorite restaurants, Goose the Market.  It's located at the intersection of 25th Street and Deleware, just north of downtown Indianapolis.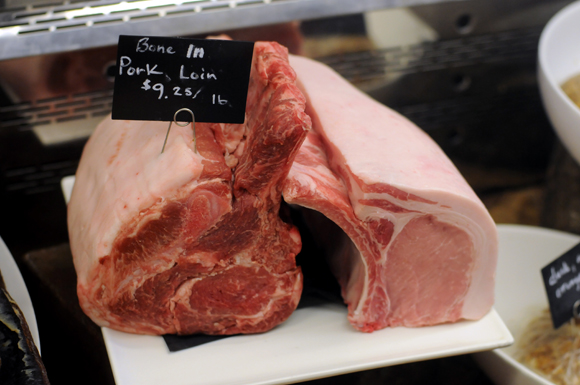 Goose the Market is built around the love of phenomenal food and the people who passionately produce it.  It's filled with wonderful, fresh cuts of meat and delicious cheese.  You can buy products to cook yourself at home, or get one of the freshly made sandwiches.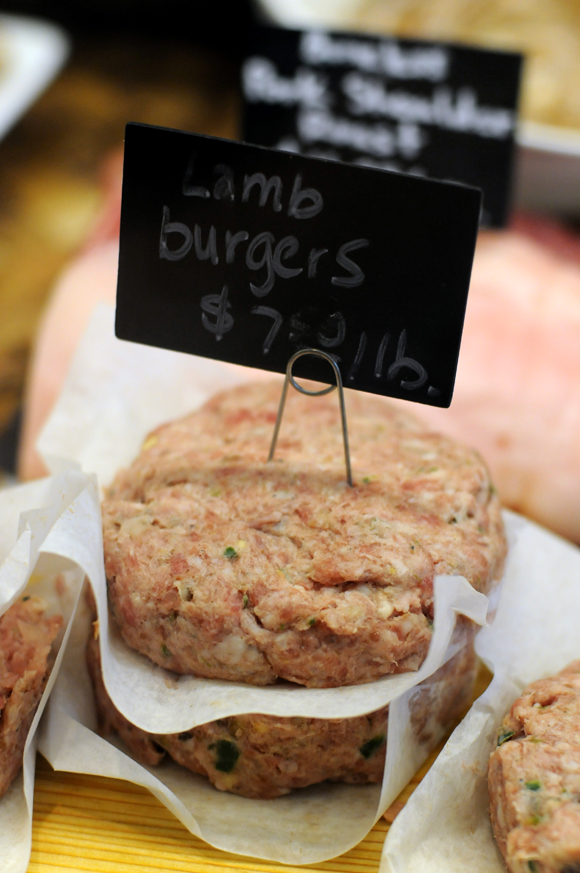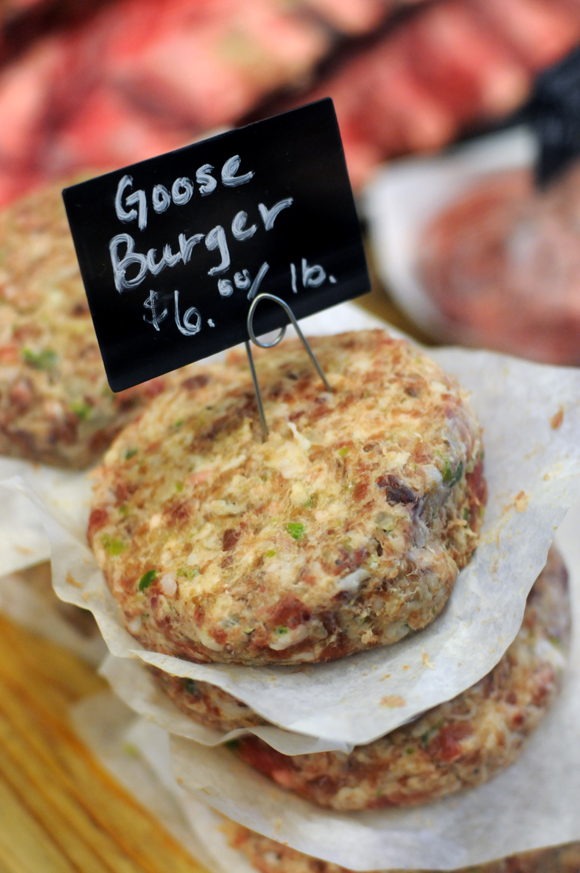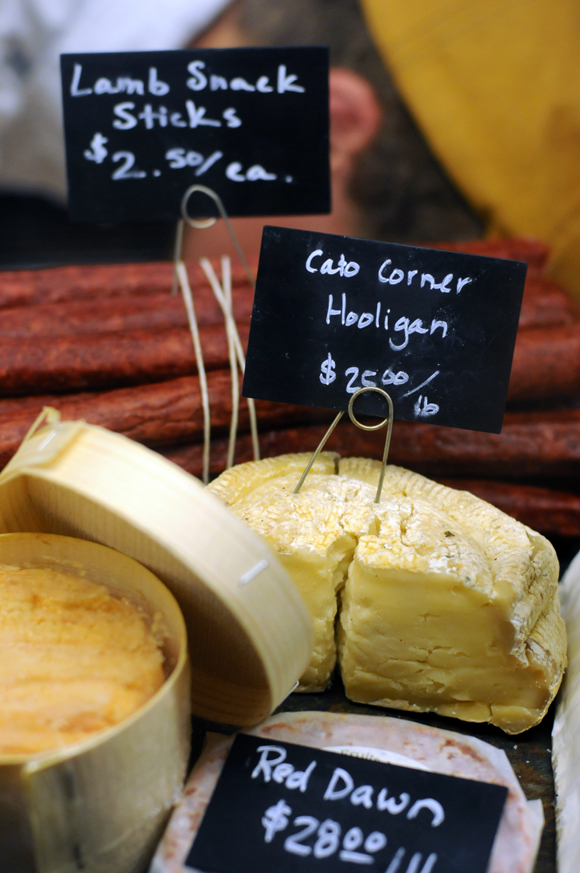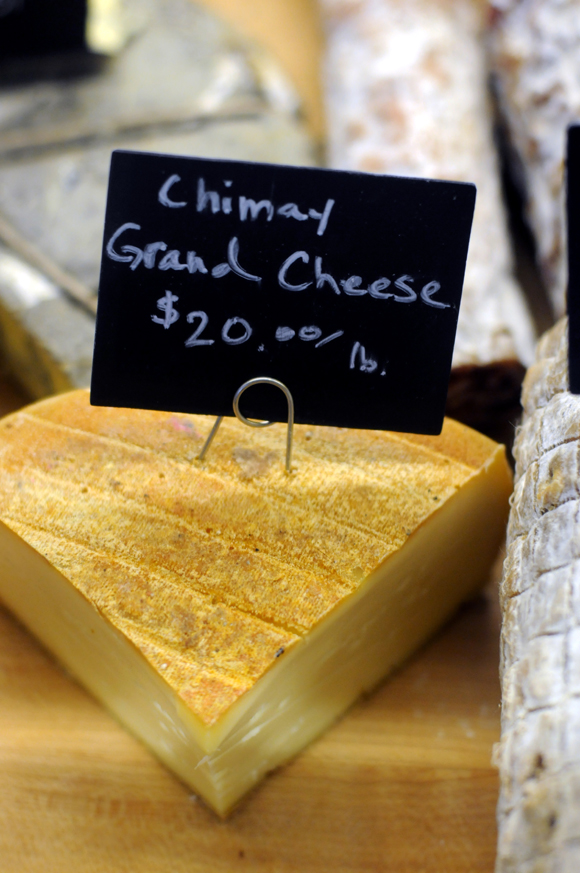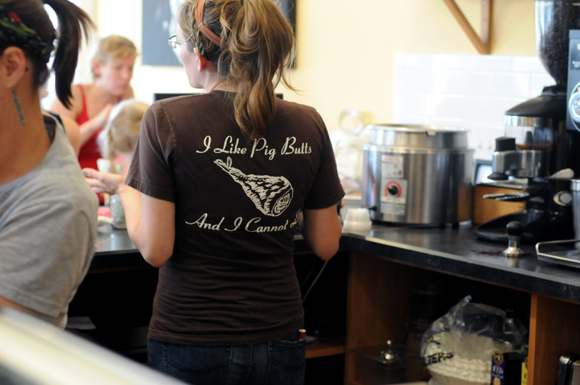 The staff is nice, helpful and friendly… plus they have the coolest shirts ever.  Check it out!  You can purchase one for yourself.  Think I might have to splurge the next time I'm there and get one for myself.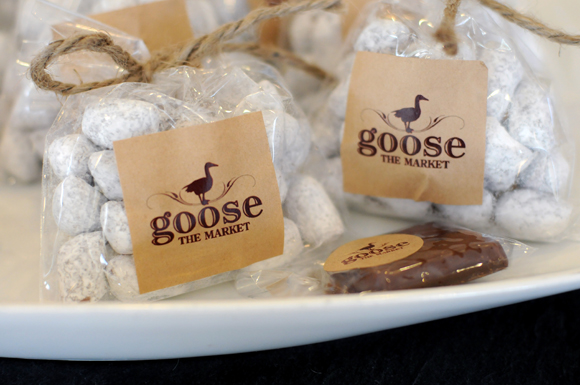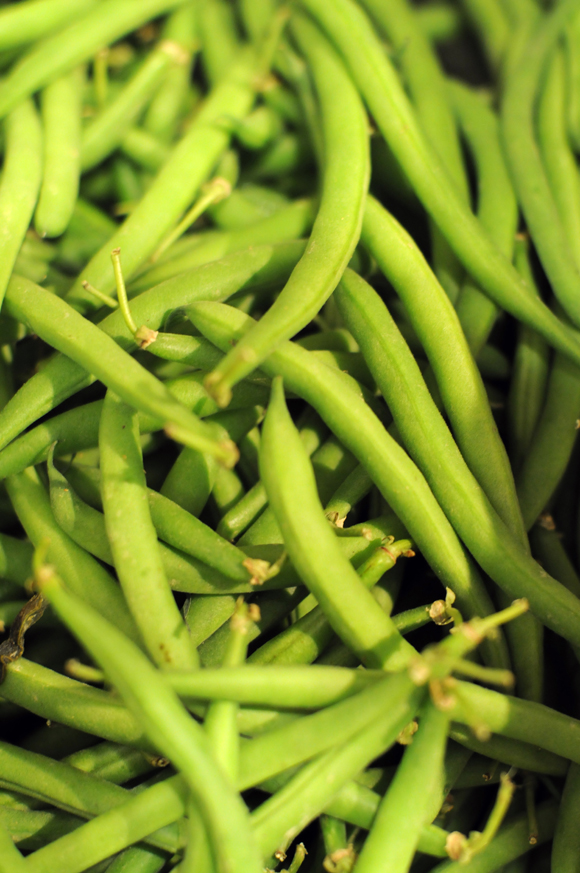 They also sell fresh vegetables and produce.  Delicious!  It's all organically grown, certified organic and locally grown produce.  I love locally grown food, because that's how you know it's fresh.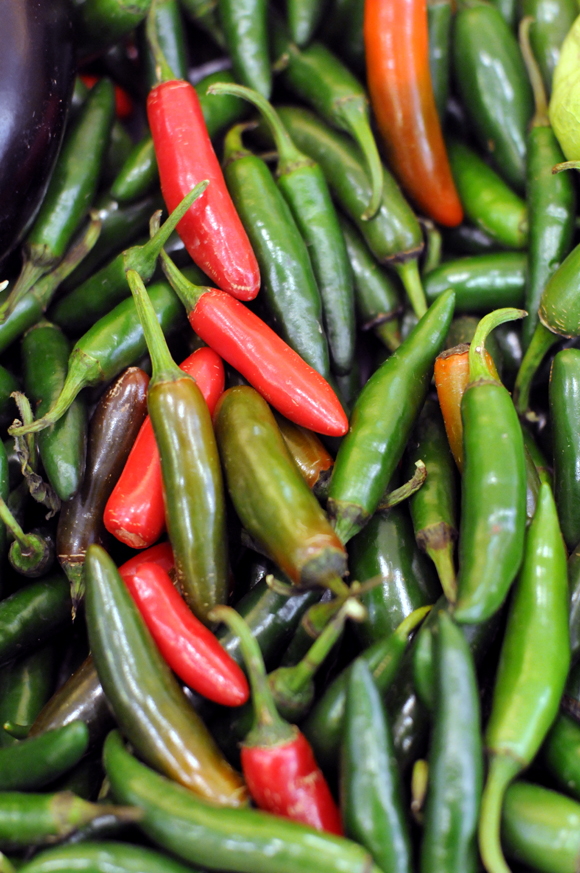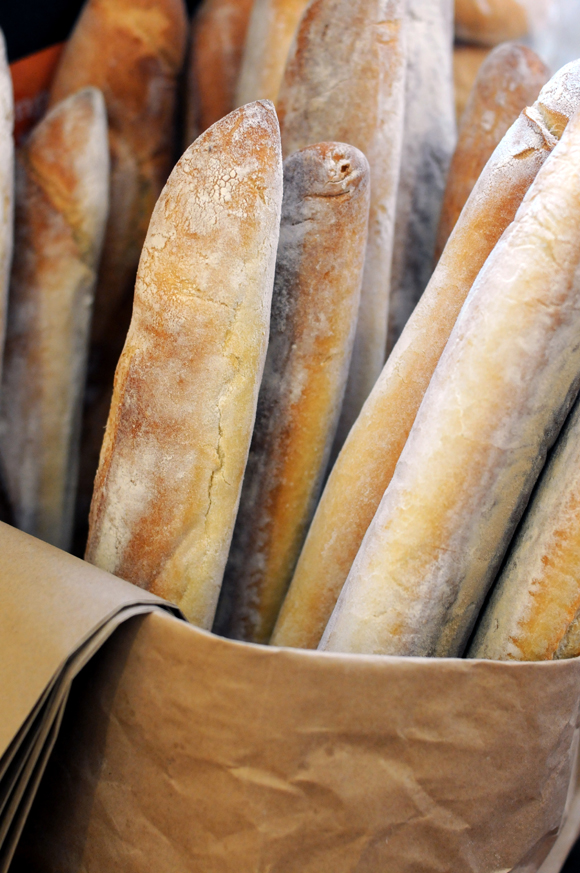 I also can't help but mention the daily baked French bread.  It's perfect for sandwiches.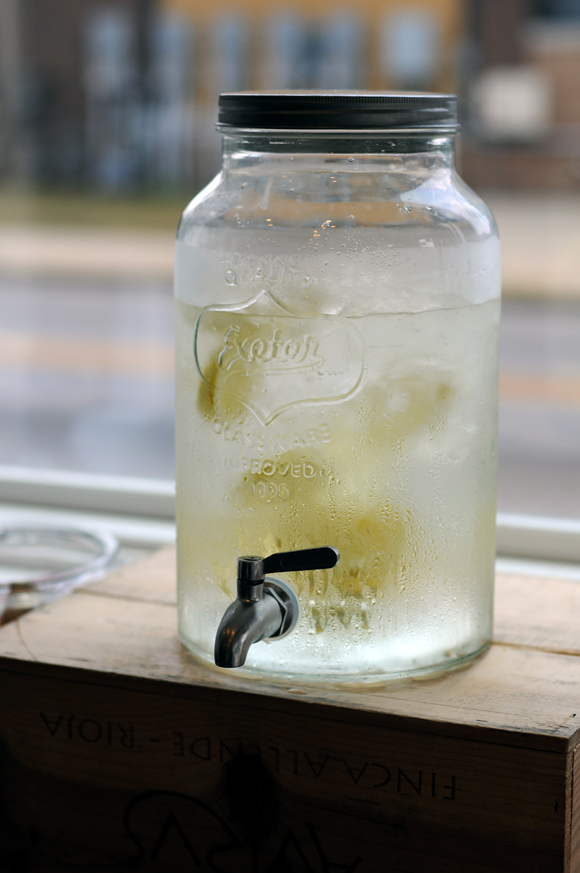 Free lemon water, anyone?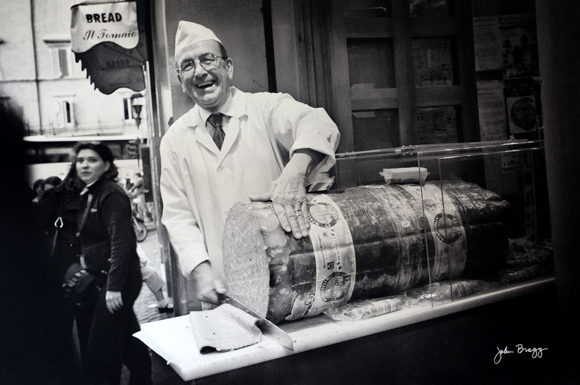 Love this picture hanging on the wall.  I think it exemplifies what Goose the Market is all about.  All the meat is local and from Indiana.  It's all natural, delivered by the farmer and slaughtered just hours or days before (except for their luscious dry-aged beef which takes 21 days to reach perfection).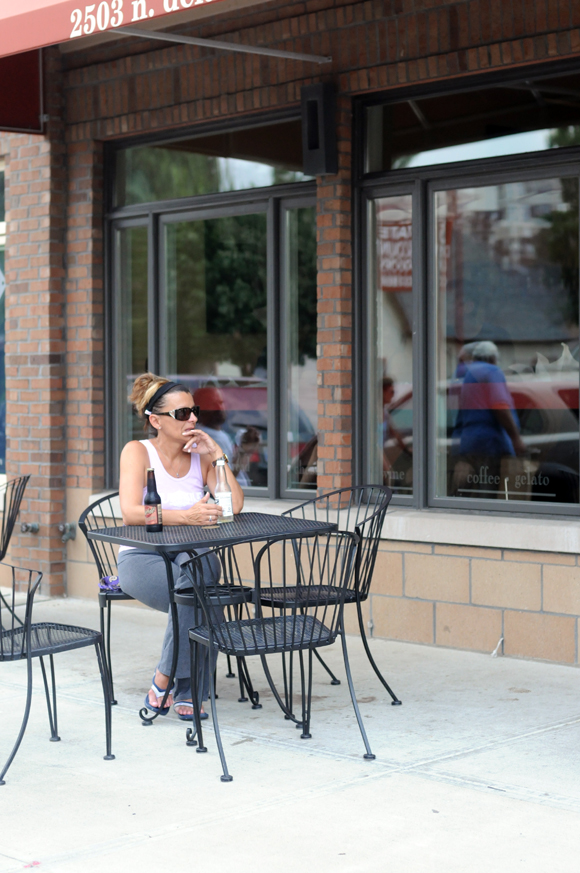 Goose also has great seating both inside and out, so you can eat your fresh meats, cheeses and produce right away!  The outside seating was great on a day like today.  It's hot out, but there was a great breeze that felt wonderful as we indulged in our awesome sandwiches.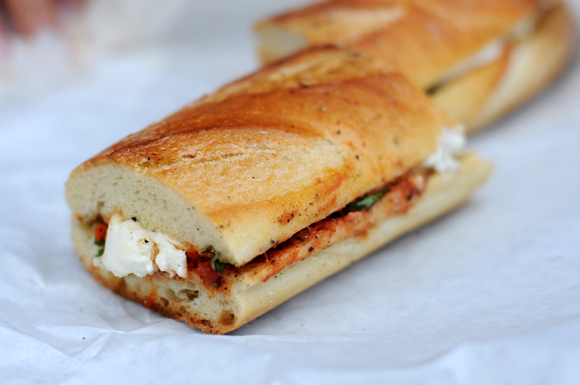 Jenni ate a vegetarian version of "The Goose."  It's covered with basil, fresh mozzarella and extra virgin olive oil.  It looks good, but personally I like some meat on my sandwich.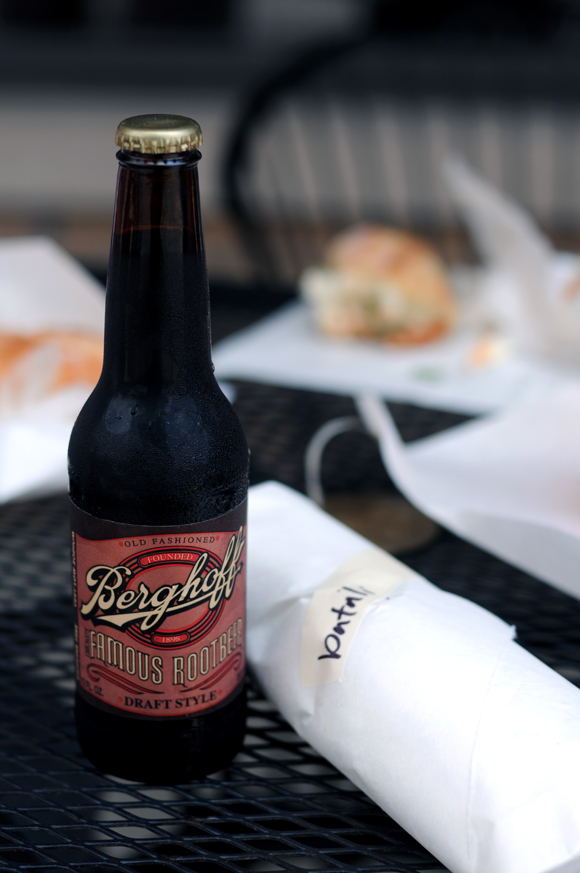 So I got a "Batali."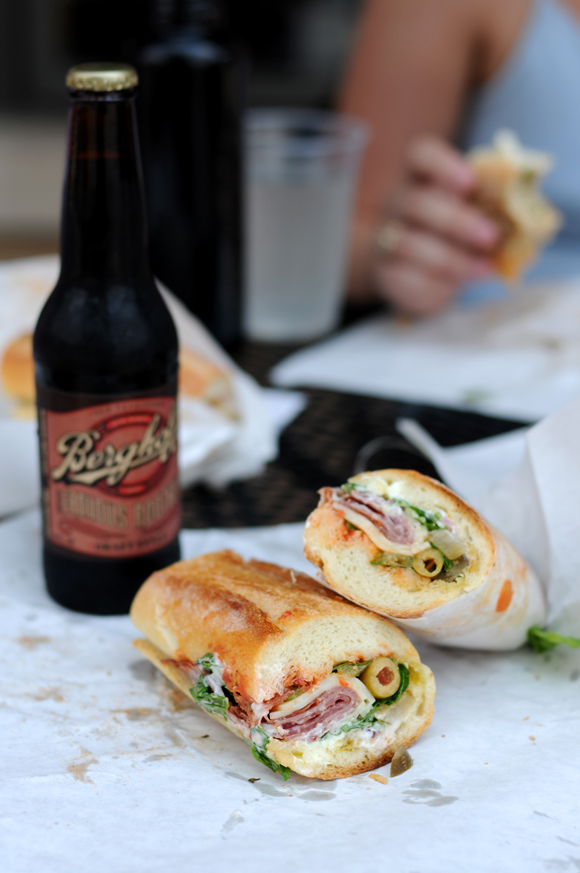 The Batali is covered with spicy coppa, soppresseta, capocolla, provolone, tomato preserves, hot giardiniera, marinated red onion, mayo and romaine.  It might be one of the best sandwiches I've ever had, which is why I keep going back for more.  It's nice and spicy, just the way I like it.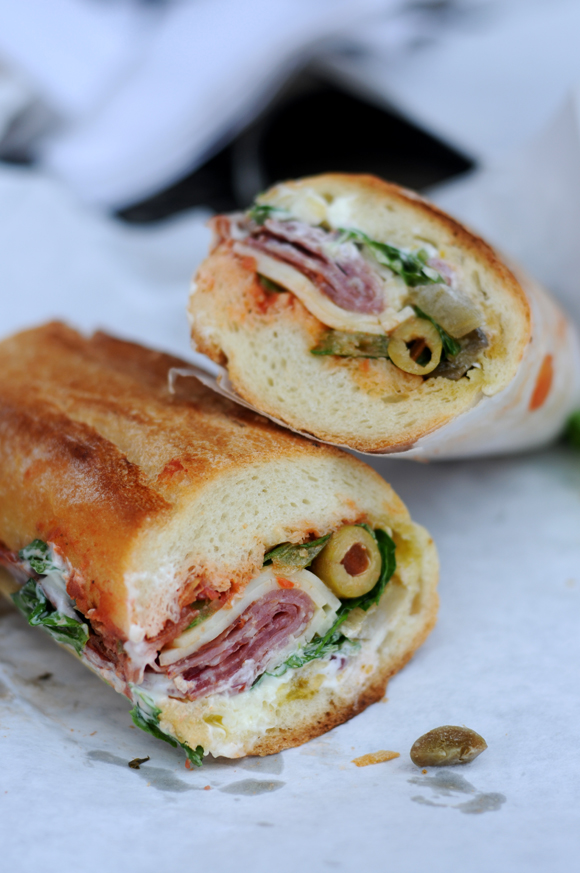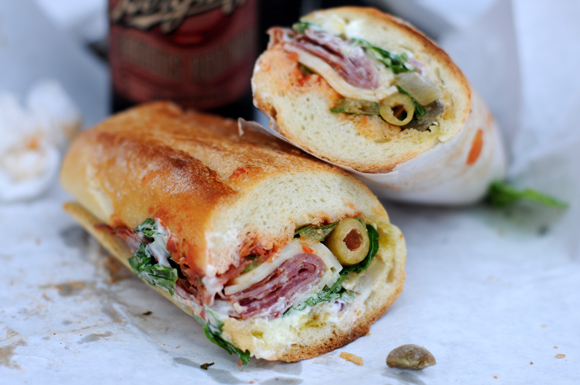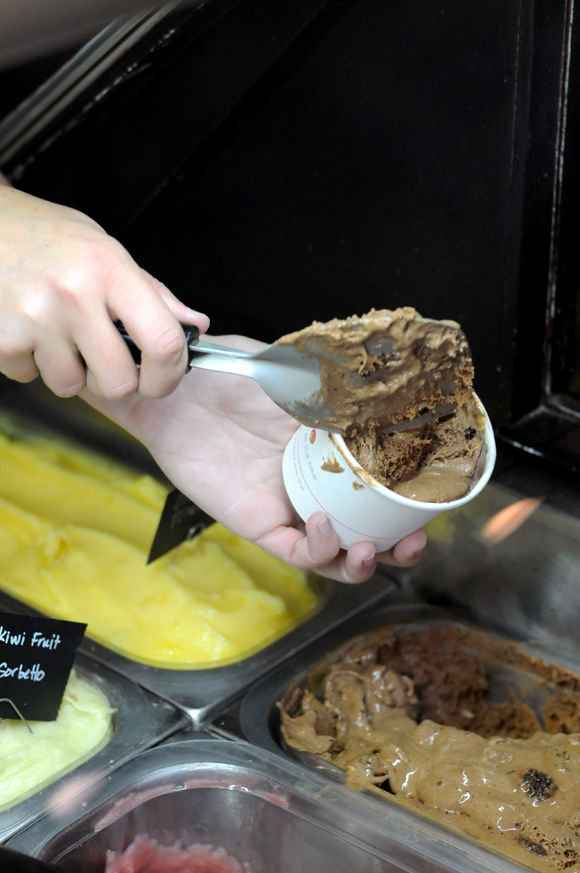 For dessert, we shared some delicious gelato.  The Goose scoop shop has twelve choices of gelato, ice cream and sorbets to choose from. You can take a scoop for the ride home or take a pint home and share the love with your family.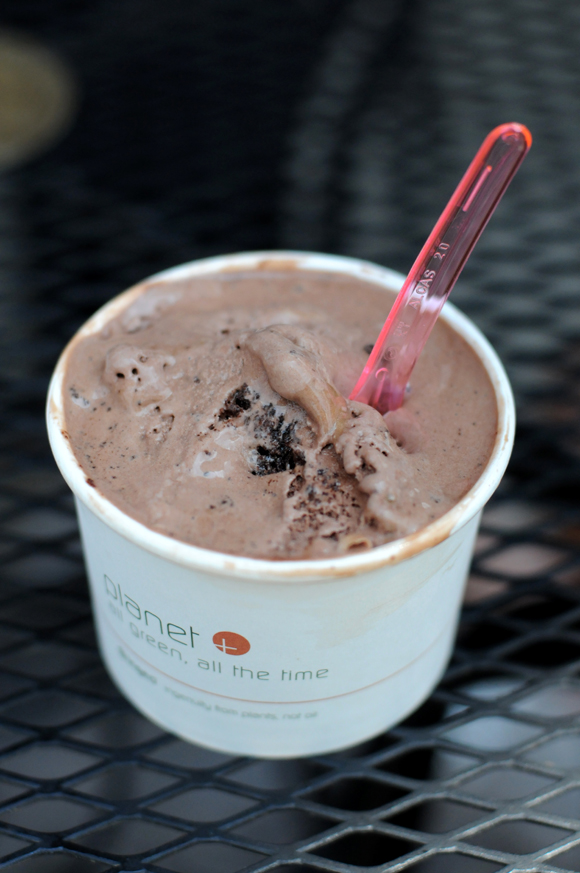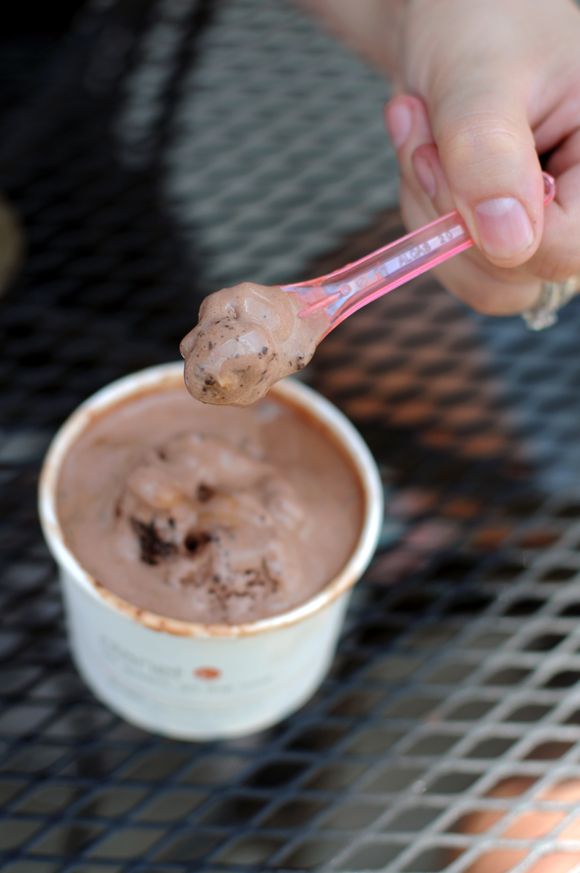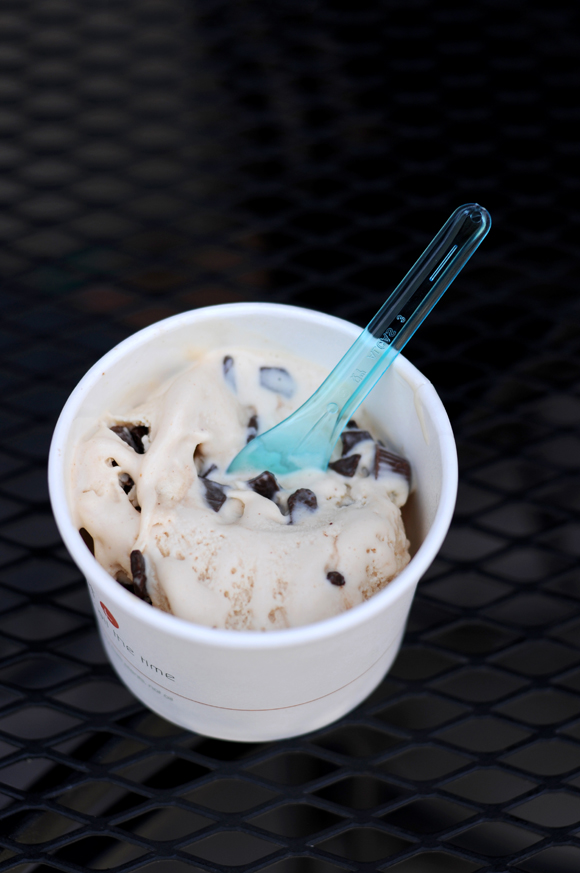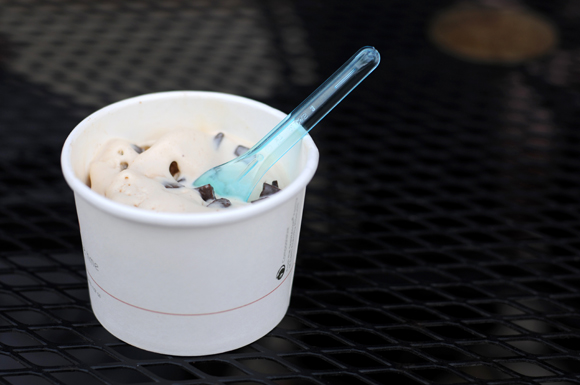 Goose the Market is one of those unique, local places you'll only find in Indianapolis.  I highly recommend it to both friends and family.  The best part (at least for me) is that it's right down the road from CITYOGA, where Jenni and I take yoga classes all the time.  If you live in Indiana and haven't tried it yet, stop on by and I'm sure you'll become a regular like me.
Thanks for indulging, blogstalkers!
-Adam