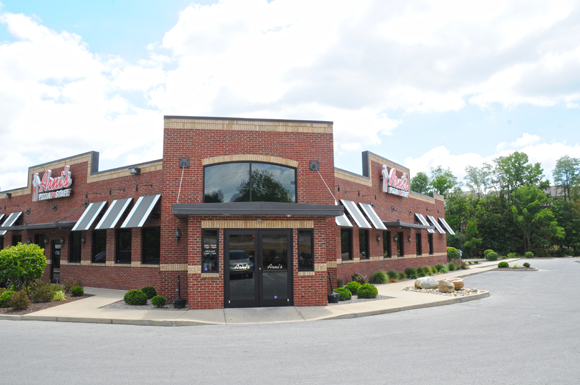 Arni's Pizza and Stuff has a long tradition in Indiana, originally opening in 1965. Since then the popularity of the pizza has exploded and they now have close to 20 locations across Indiana. Jenni and I went to the one located in Greenwood, just south of where we live, and it was delicious! We've never had pizza from Arni's before, but I think it is our new favorite spot when we're craving a slice.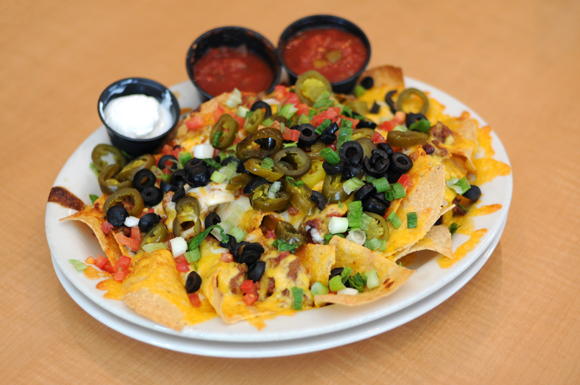 Before we ordered pizza, we started off with the Chili Nachos Supreme. The crispy homemade tortilla chips are piled high and covered with spicy chili, melted cheddar and mozzarella cheeses, diced tomatoes, jalapeño peppers, green onions, black olives and a side of sour cream. This in itself is a meal.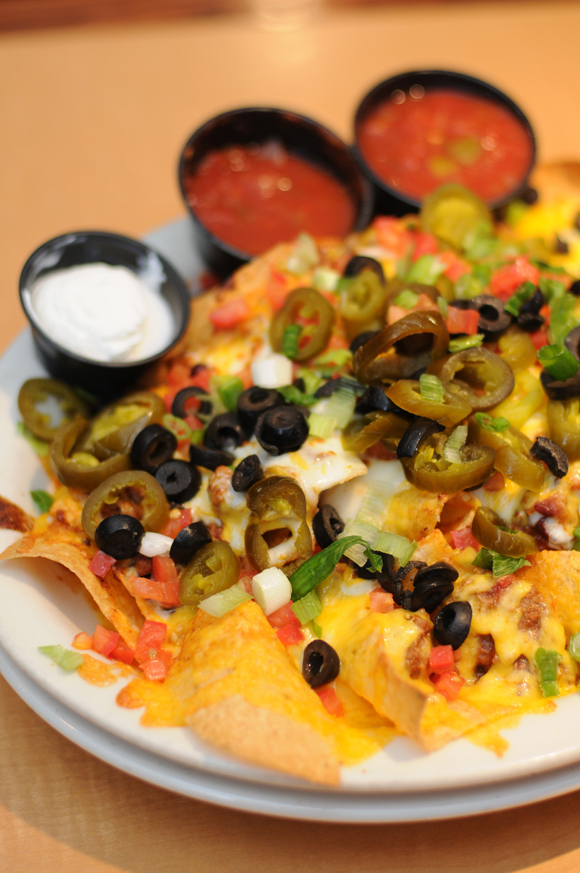 You could easily share this between two people and leave with full bellies.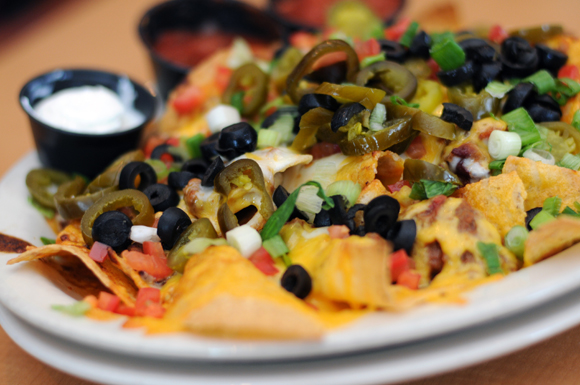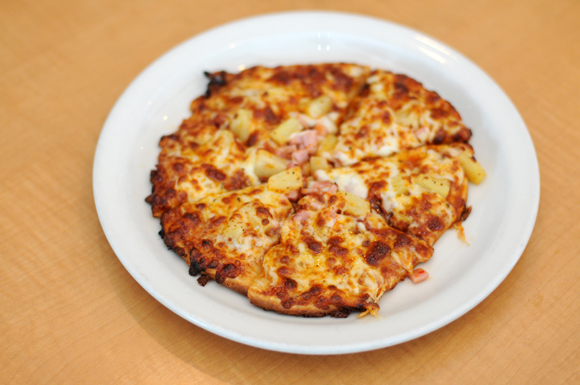 As far as the pizza goes, I tried the personal sized Maui Zowie. It has ham, pineapple, pepperoni and spicy barbecue sauce. So good!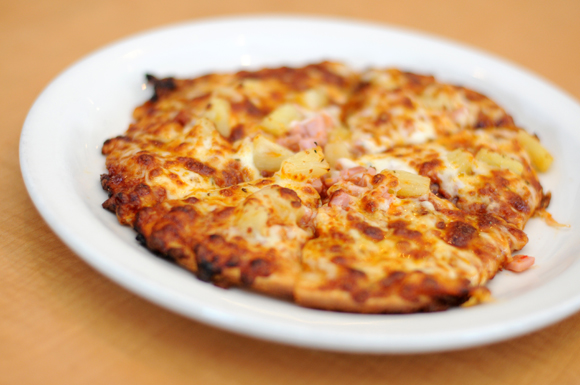 Arni's definitely doesn't skimp on the cheese.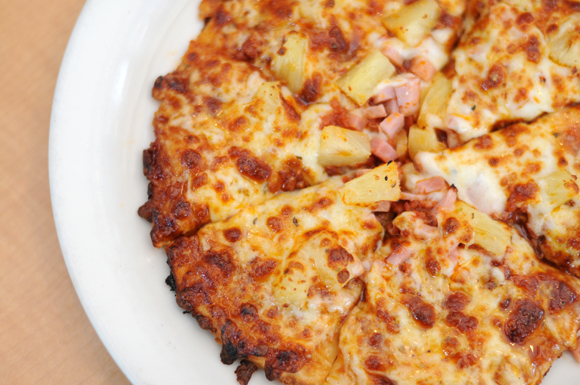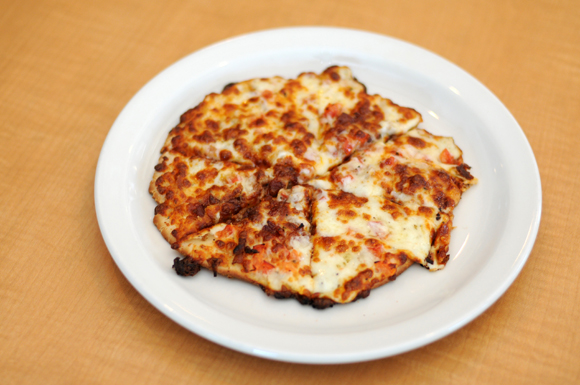 While it may look similar, Jenni had the White Wedding personal pizza. It is filled with premium hickory smoked bacon, seasoned diced tomato, garlic, Parmesan, mozzarella and provolone cheeses and a Parmesan cream sauce.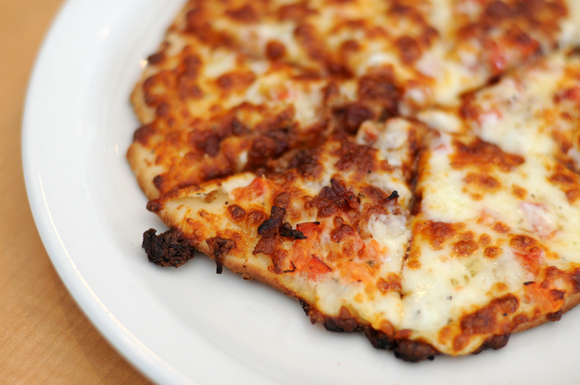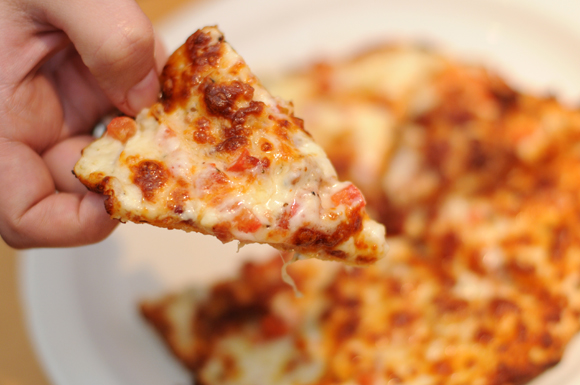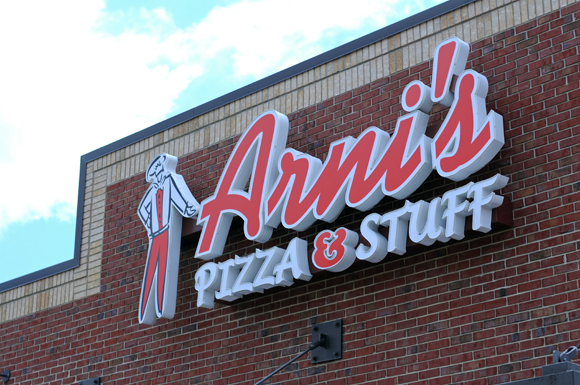 We left Arni's feeling full and with TONS of leftovers. Guess it's going to be pizza for dinner! Thanks for dropping by, blogstalkers. What are some of YOUR favorite Indy spots for good pizza?!
-Adam