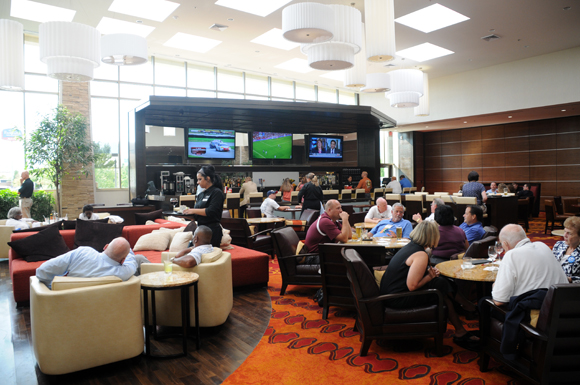 Welcome to the Skylight Bistro and Wine Bar, where trellises adorn etched glass and plush carpeting to create a pleasant garden atmosphere. It's located inside the Indianapolis Marriott East, so it's not a place I would normally find being a native to Indy, but after being assigned to take pictures of their food for Where Magazine, I will definitely come back!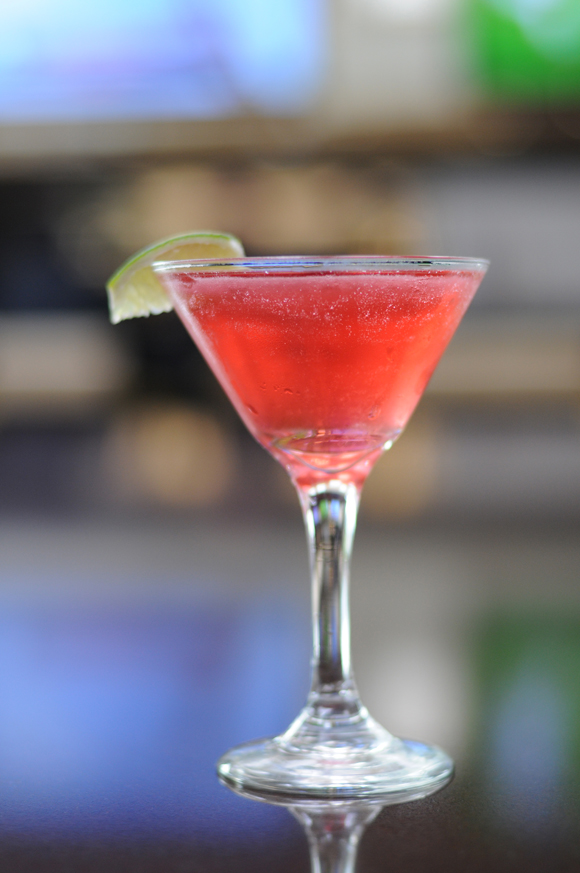 My wife, Jenni, started off with a Cosmotini. Very refreshing.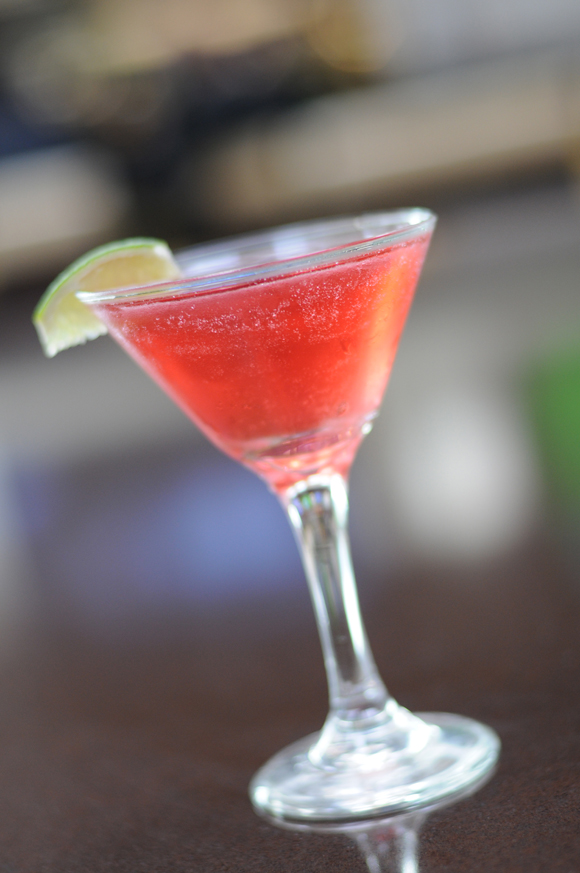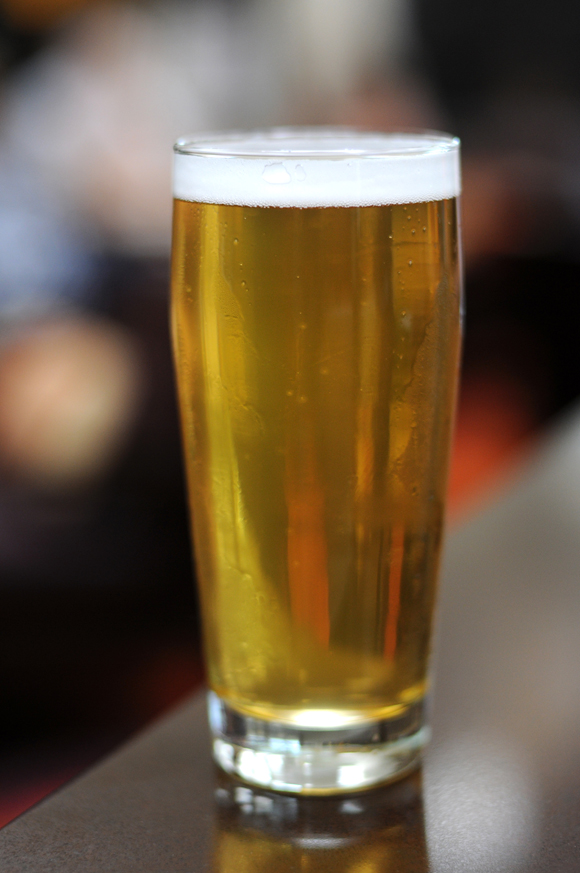 I, on the other hand, had a local beer from Flat 12. It's the Upside Down Blonde, a hybrid style pilsner/wheat-based beer that delivers a full body with slight citrus notes and aroma from traditional Noble hops.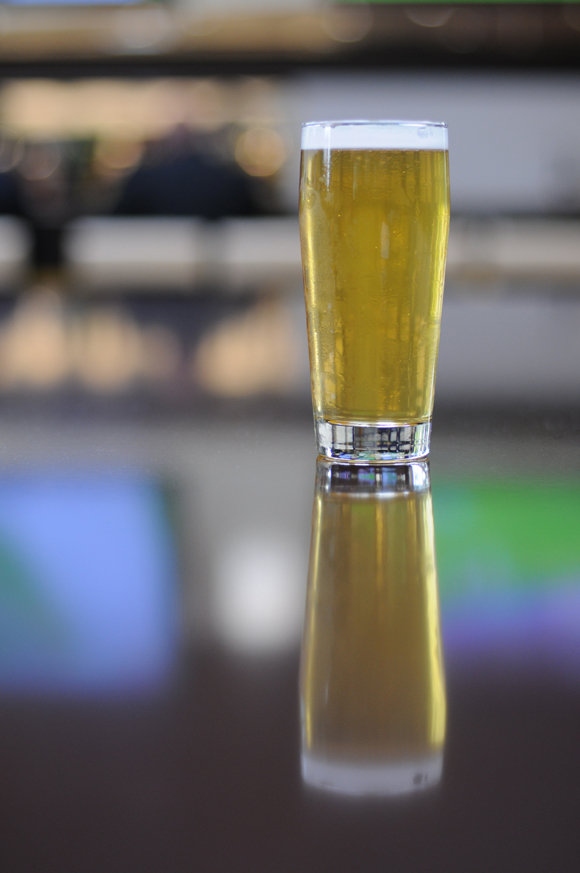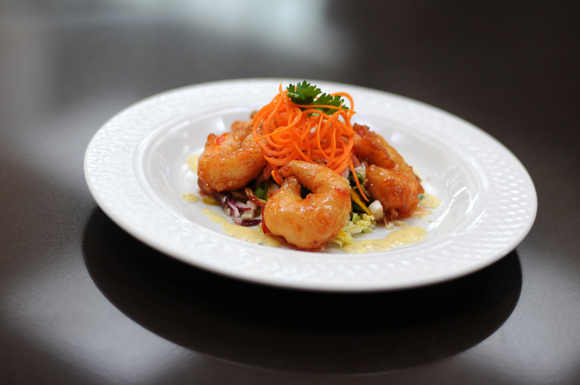 I was assigned to take pictures of two specific dishes, the first of which is the Dynamite Shrimp Tempura, featuring Thai glaze, Napa slaw and mango vinaigrette.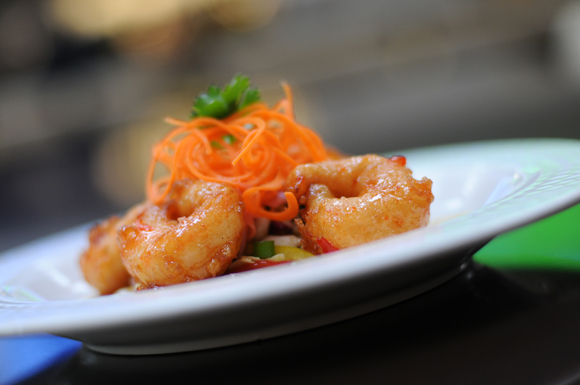 It really is as good as it looks.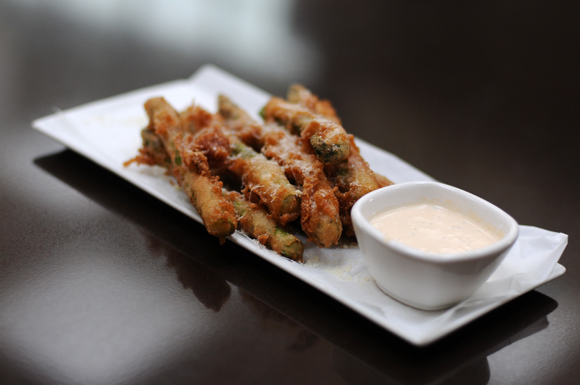 The second dish I had to get some great shots of is the Beer Battered Asparagus, served with chipotle ranch.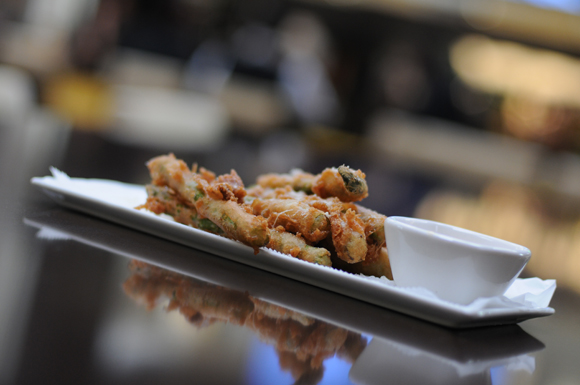 Crispy and delicious!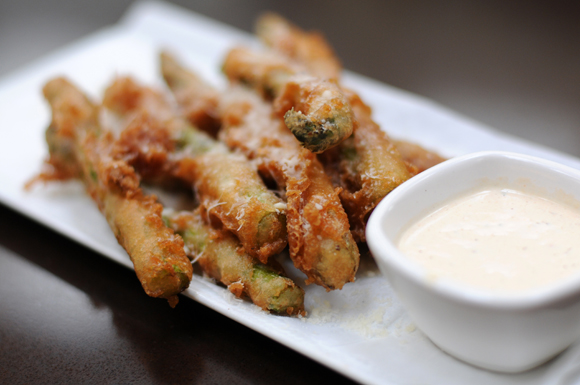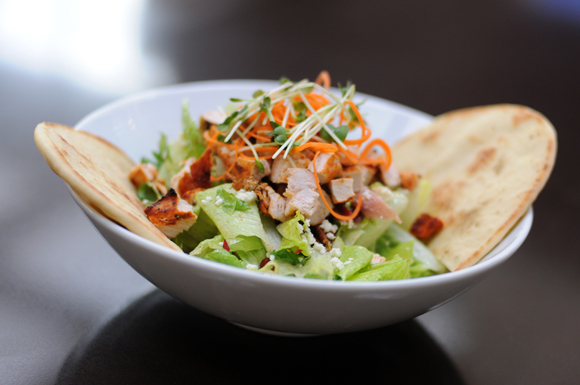 Jenni and I also shared a salad. It's made up of chopped grilled Amish chicken breast, green apple, prosciutto, dried cranberries, smoked Salemville blue cheese, pecans, romaine, arugula, a house vinaigrette and flat bread.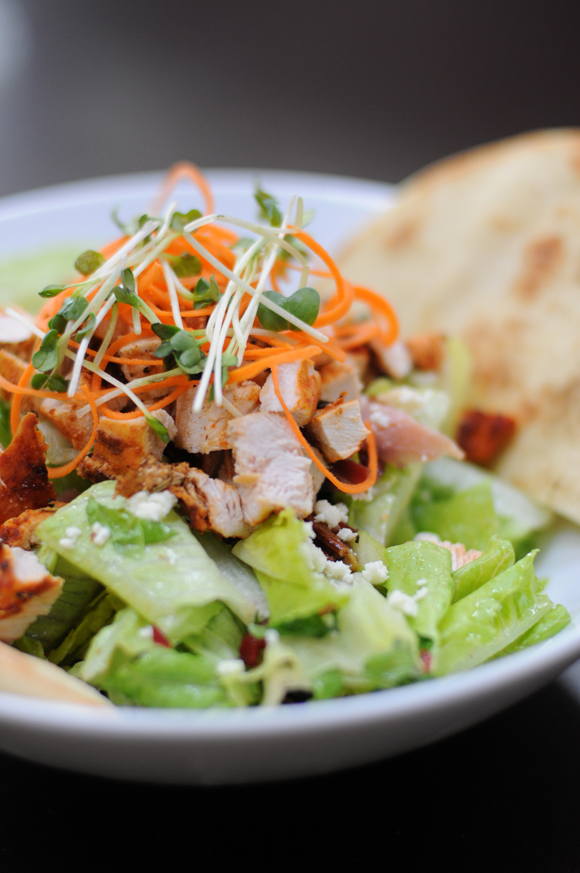 I'm not usually one to like salads, but this was pretty rocking.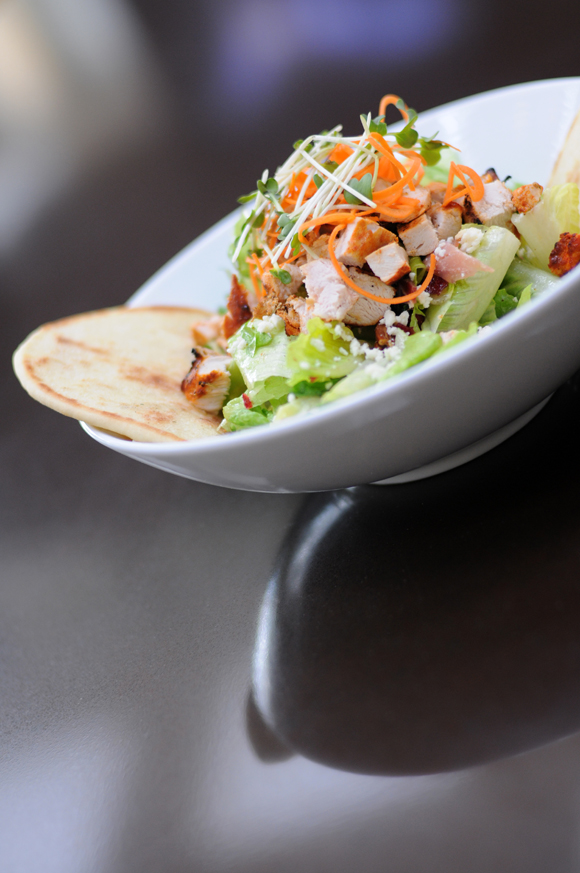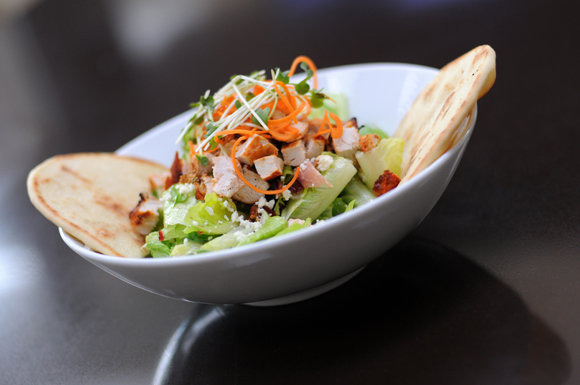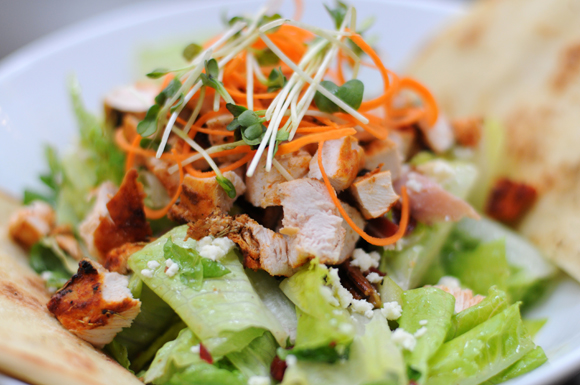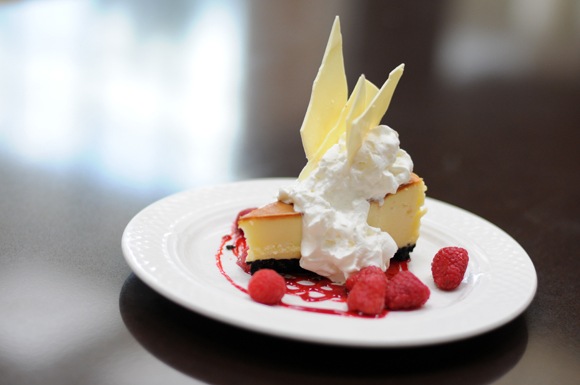 Now that's what I'm talking about! For dessert we had the White Chocolate Cheese Cake. It has Oreo cookie crust and fresh raspberries.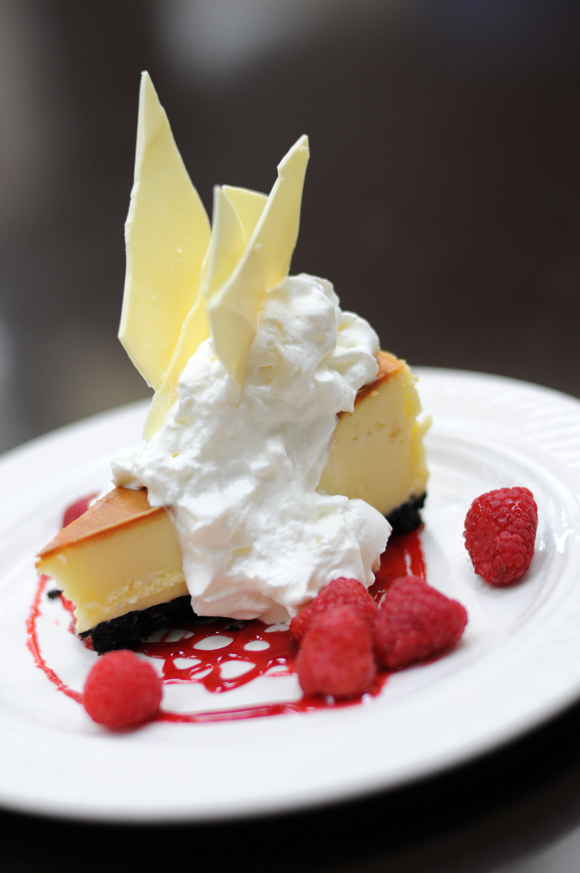 Can't get a better picture than that, blogstalkers.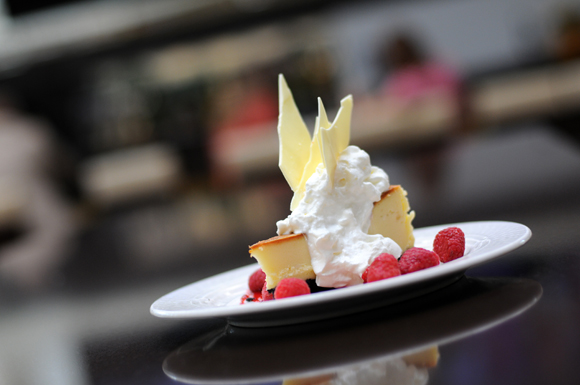 The Skylight Bistro and Wine Bar is pretty amazing, in my opinion. The food is amazing, the lighting is fantastic (what with all the skylights!), and the staff is friendly! If you're an Indianapolis native, this restaurant is a great secret you can share with your friends.
-Adam